Splinterlands Tournament Begginers Guide

Today I will be talking about Splinterlands Tournament. If you haven't joined one because you don't know-how, this article will guide you step by step.
Every time I open my Twitter account I always check the notification first. Since I am following @splinterlands I saw its post about tournament. I really wanted to join its tournament, the only problem is I only have 2 gold foil cards so I wasn't able to join. 😅
Note:
*If you want to get updates from *splinterlands click here to follow their Twitter account
, If you Want to follow me, click here.
So instead I tried to look for other tournaments that I can join. I remember that a few days ago when I was buying cards in Peak Monster, I saw a post regarding its sponsored tournament so what I did is I searched for the event and check if I am eligible to join.
If you click on the events icon, you will arrive on the Splinterlands tournament page.

There are lots of tournaments out there that you can join, just make sure you join the right tournament for you because every tournament has its own rules.
Always check the time of the event the rules of the event and if the entry fee is reasonable for the prize pot.
You can filter the events by using the dropdown category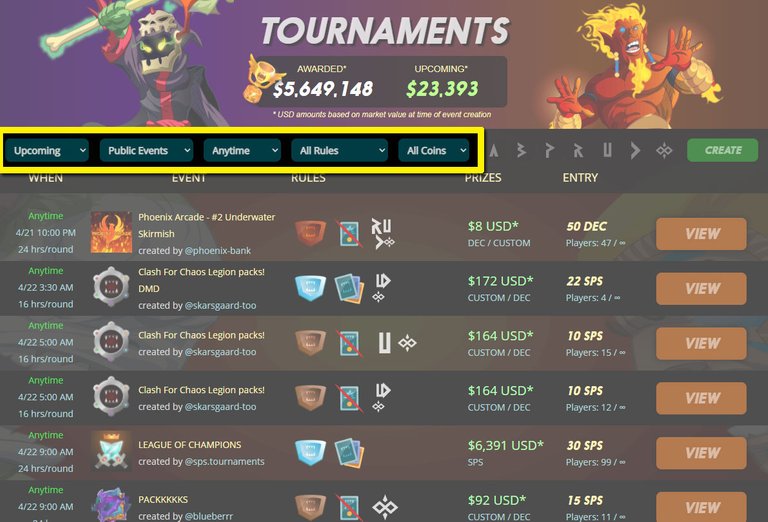 To join an event you need to click the view button.
Again, read the time and rules of the event.
If you think you are qualified for the event, click Enter.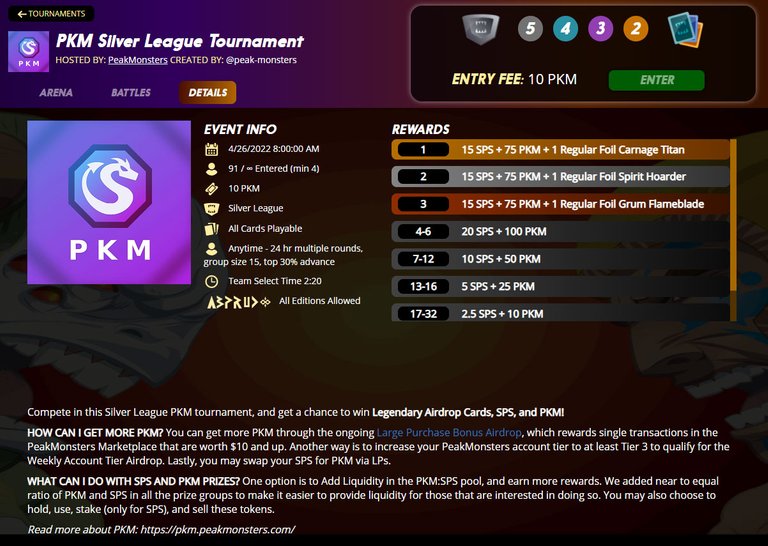 For this example, I have joined PKM Silver League Tournament.
Details
Event Name: PKM Silver League Tournament
Hosted By: Peak Monsters
Created By: @peak-monsters
Entry Fee: 10 PKM
Time: Any Time
League: Silver
Rewards: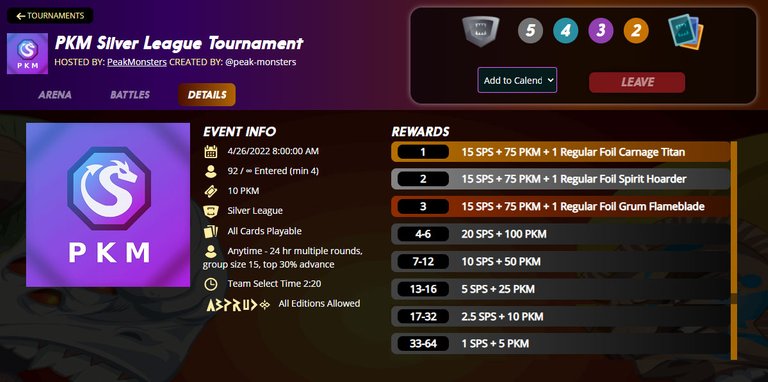 To join this tournament, you must first have 10 PKM in your hive engine wallet, upon pressing enter, the system will deduct the 10 PKM in your Hive engine wallet.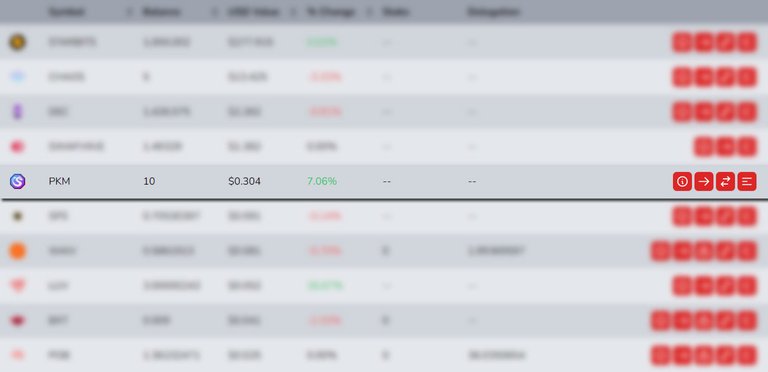 You can get PKM Tokens by buying them at Hive Engine
The tournament will start in 4 days, since it was still far and I might forget it,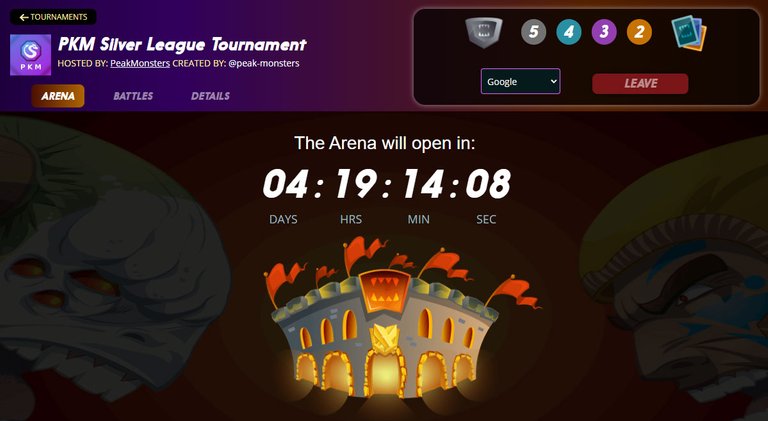 I saved the event in my Google Calendar.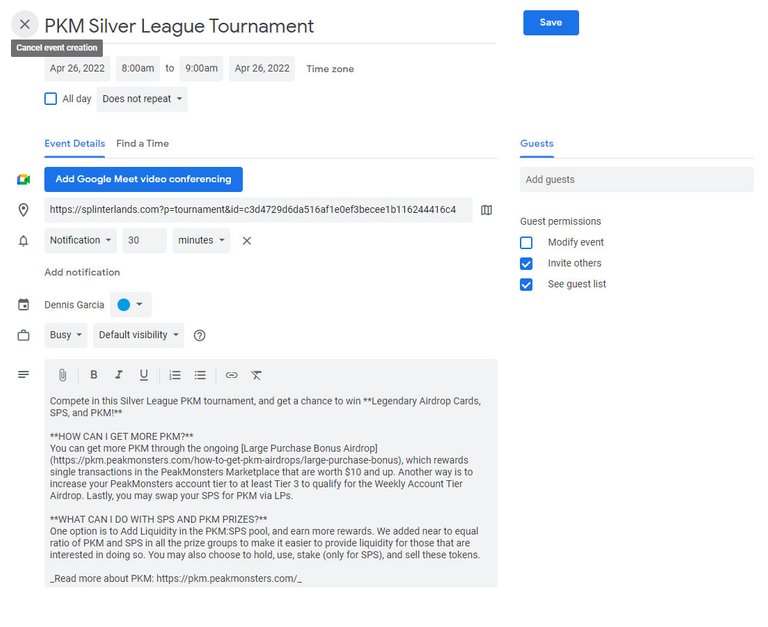 When you press the save event on the tournament page, the game will automatically open your google calendar and save it for you.

Since the event is still far and I want to show you guys what it looks like to enter an event, I Joined another event. This one will start later today (04-21-22) so maybe I'll just wait until then to get a screenshot of the events dash board.
I Clicked View
Then I Clicked Enter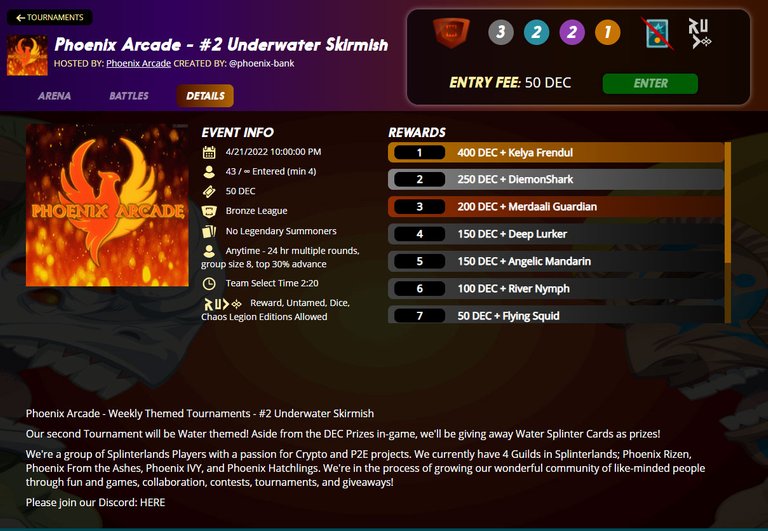 A Confirmation Message Will Appear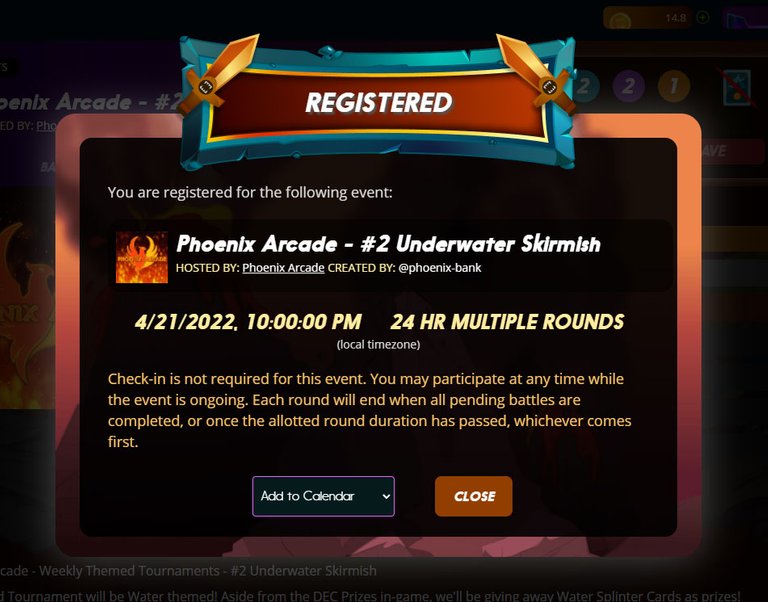 Event Name: Phoenix Arcade #2 - Underwater Skirmish
Hosted By: Phoenix Arcade
Created By: @phoenix-bank
Entry Fee: 50 DEC
Time: Any Time
League: Bronze
Rewards: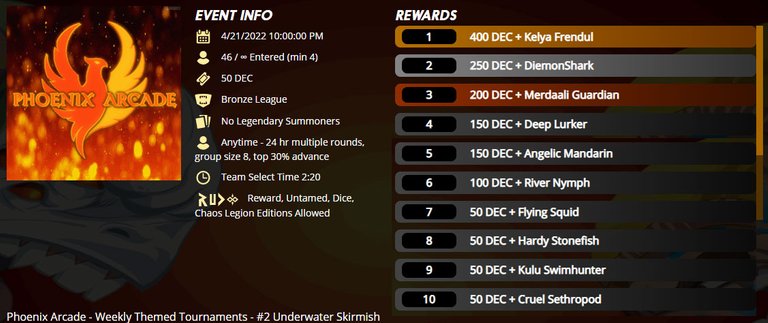 The Tournament has started. all I need to do now is to enter my team.
Click Next Battle to Enter your first out of 7 battles'

First Battle will appear, Create your team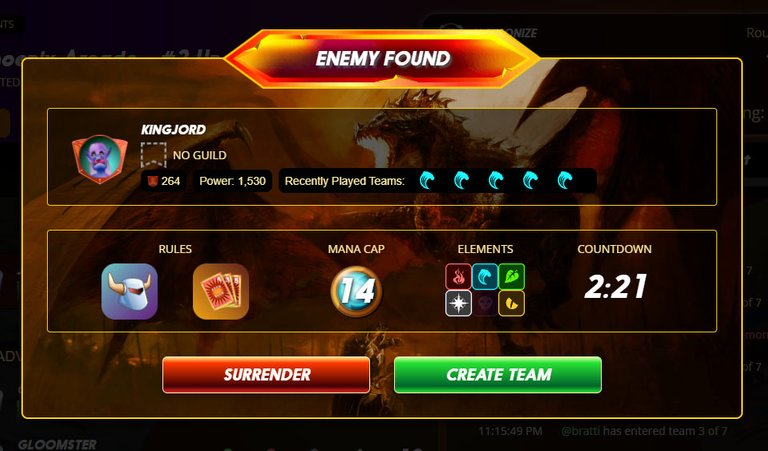 I've won my first battle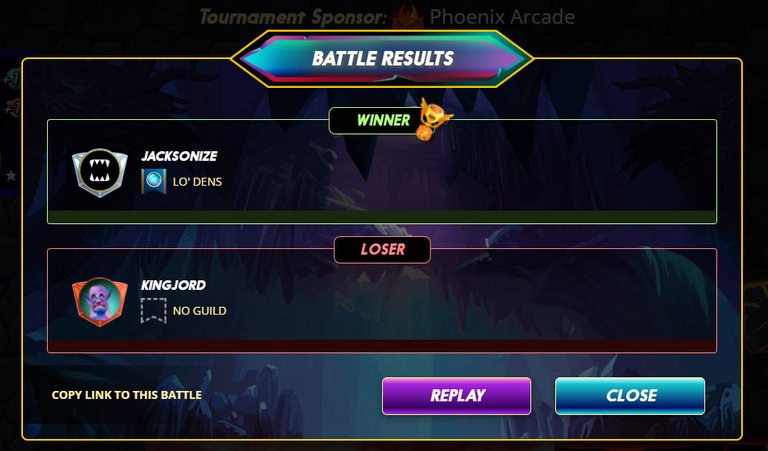 Click Next Battle to proceed to your 2nd battle, do this until you finished all your battles.

Not all opponents is available to enter their team so some of your battles will not yet have a result.
Now that I have entered all of my teams, all I have to do is wait for the result.

As of now, this is the result of my battles, this will determine if I will move to the next round

For now, all I have to do is wait.
Result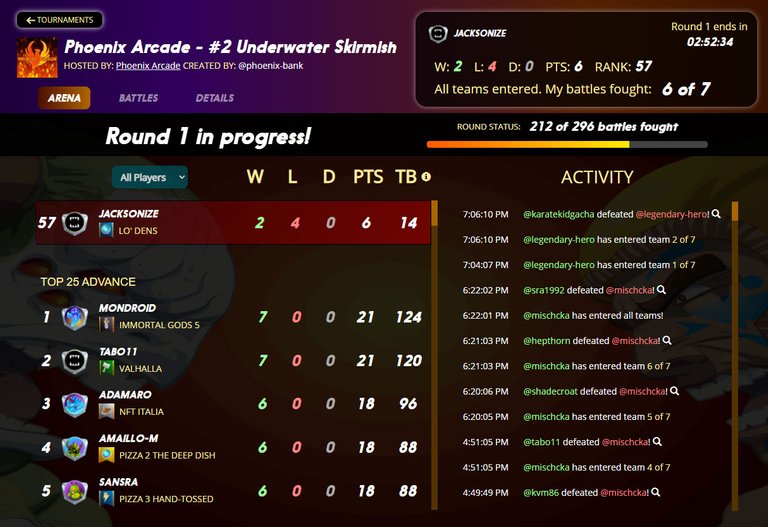 Only the Top 25 will advance to the 2nd round so since I am #57, I think it is Ok to say that I will not be moving to the 2nd round of this event.

That is how you enter a tournament in Splinterlands, feel free to comment in the comment section important things that I have left out. I hope my guide will help you in joining your first Splinterlands Tournament.
---
---