Splinterlands Art Contest! // Week 173 // EFREET ELDER Sketch
---
Splinterlands Art Contest! // Week 173 // EFREET ELDER Sketch
---
Hi Friends.
Here is a sketch I did as part of the Splinterlands Art Contest! // Week 173 link here.
I chose to draw the Efreet Elder, a fire card.
From what I understand, Efreets are a type of Djinn, a supernatural creature in the form of a human. They can live up to 1000 years, depending on the age of their mother and father at the point of conception, and can live much longer than that if they take a human form. On the outside, and to most people, Efreets appear as a beautiful, young girl or teenager. However, this is just a disguise, and can actually take many forms, from a friend to an elderly person.
He (it) looked like a fun creature to draw, so I had at it! Lol. I think in this illustration, he is summoning something from those flames to do his bidding.
Here is the final one. (non-colored)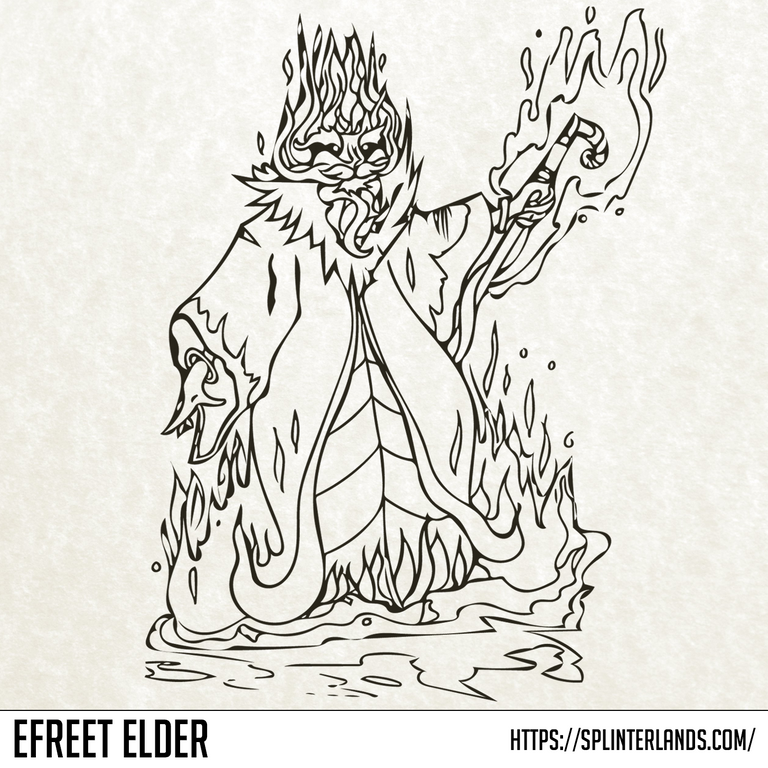 ---
Process
I started this drawing by sketching in my book. When I had a good shape I liked, I then moved along to the ink.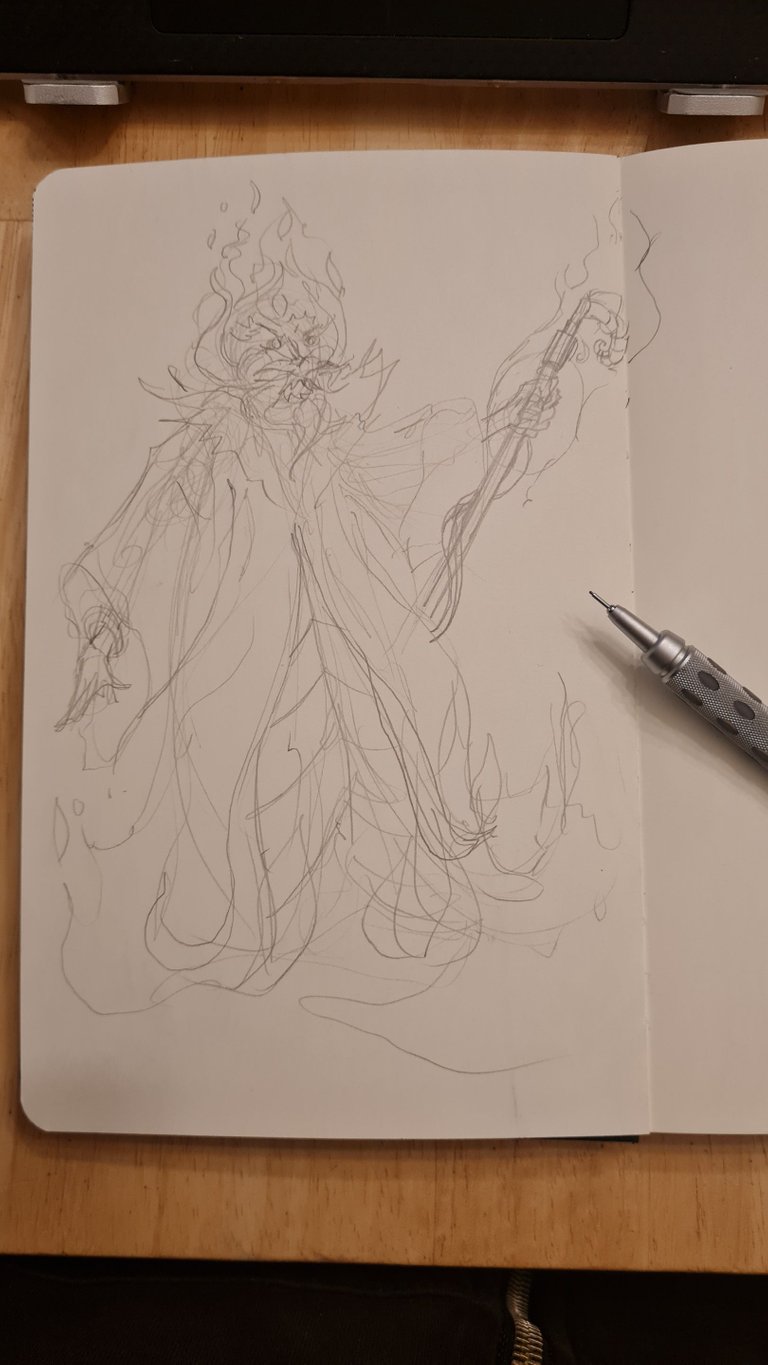 I traced out the lines and added a different line weight to make the illustration more exciting. Then one went through and erased out all the pencil sketches.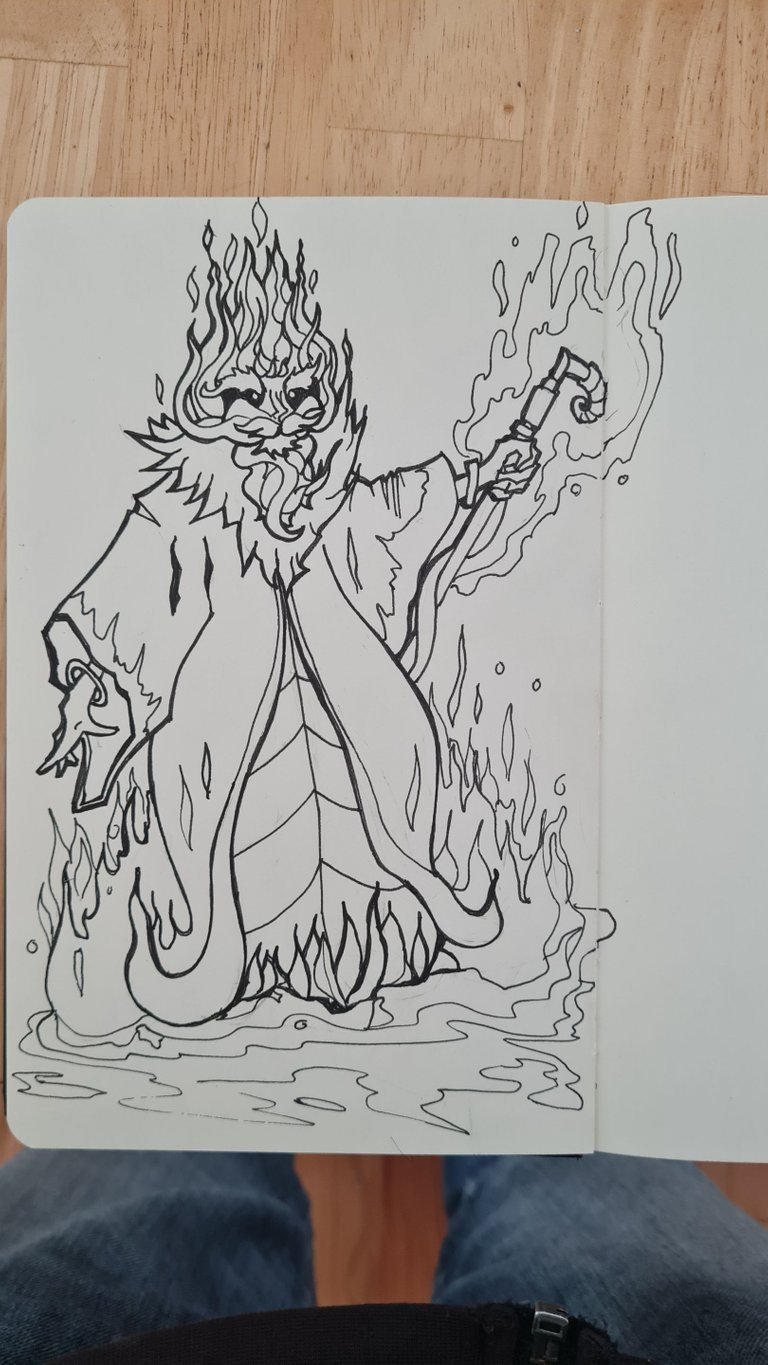 I then put it into Adobe capture, and converted it into an SVG, further cleaning the lines and removing the faint pencil marks. Below is the SVG that you can download and color and paint and use if you wish.
After this, I put it in Photoshop and onto a white background, so it stands out a bit better.
Here is the original card used for inspiration.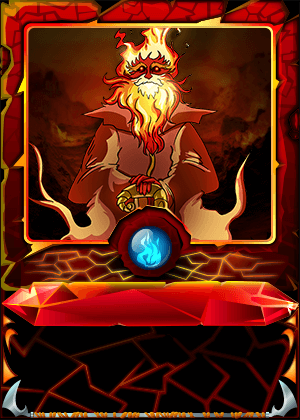 I hope you enjoyed this sketch, I like the inspiration from the contests on hive and hope to do more soon.
Cheers
---
---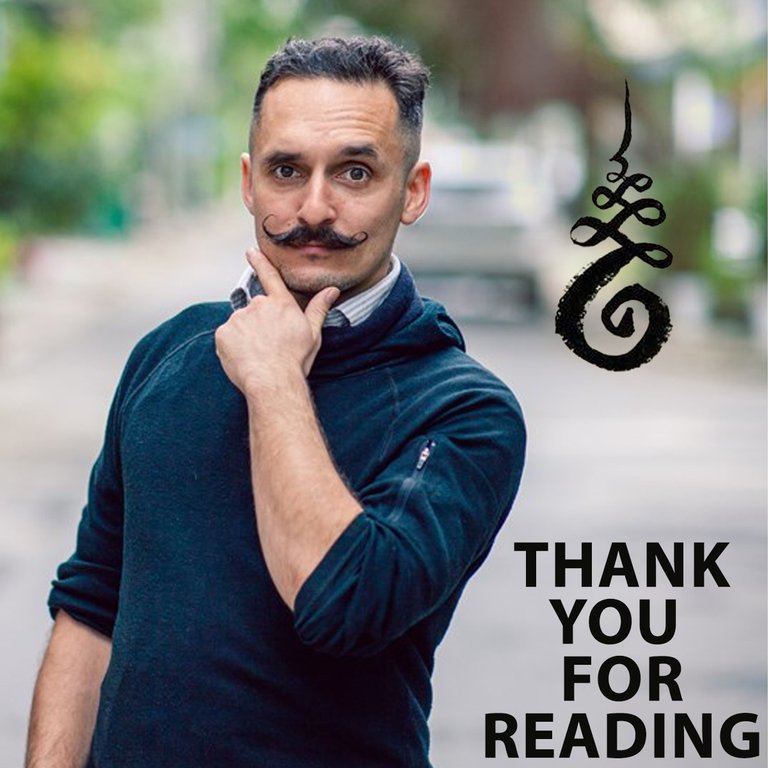 ---
Services I Use and Recommend:
---
Help Support Ongoing Content
| | |
| --- | --- |
| Bitcoin (BTC) | 18zopjg9Y2VA1ouCqCZapN3UzdpK3UnMdm |
| Ethereum (ETH) | 0x34F6e26d9730b934Af026A7de727fb8fC08204Dd |
| Binance Smart Chain (BSC) | 0x34F6e26d9730b934Af026A7de727fb8fC08204Dd |

Thanks for reading my post, you inspire me to keep posting!
Thank you for your support!
---
---