Luego de casi 2 años compro de nuevo un orbe, obtengo esto: //After almost 2 years I buy an orb again, I get this:
Al momento de escribir este post todavía no abrí el paquete, paso mucho tiempo desde que tengo la oportunidad de comprar estos paquetes; la suerte puede que esté de mi lado o no.
At the time of writing this post I still haven't opened the package, it's been a long time since I've had the opportunity to buy these packages; luck may or may not be on my side.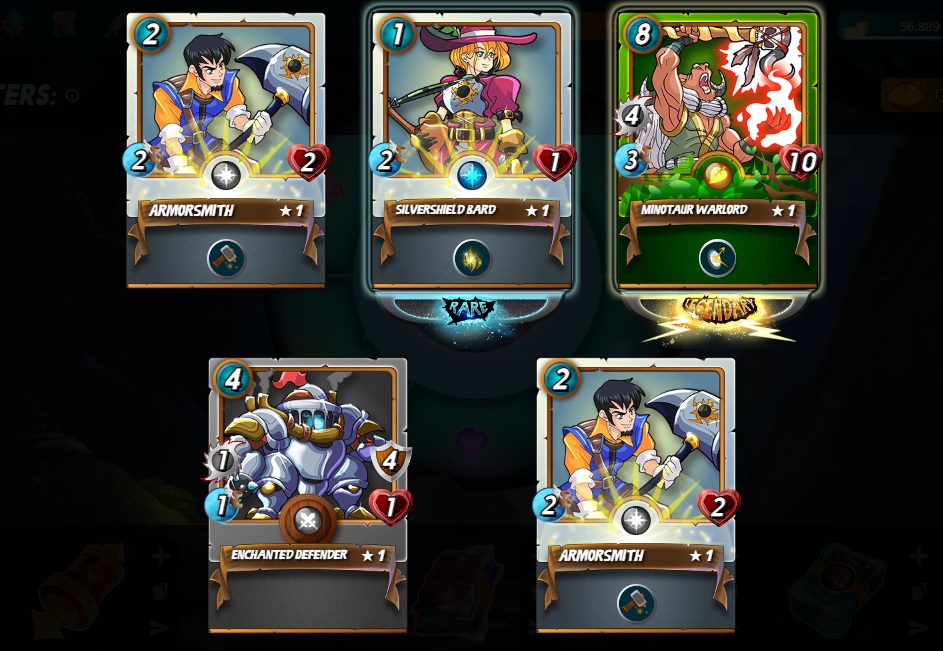 Esas son las cartas obtenidas.
Al menos obtuve una carta legendaria, en el mejor caso esperaba obtener alguna doraba y ninguna común o repetida pero no fue así, obtuve dos repetidas.
Those are the cards obtained. At least I got a legendary card, in the best case I expected to get some gold and no commons or repeats but it didn't, I got two repeats.
Minotaur Warlord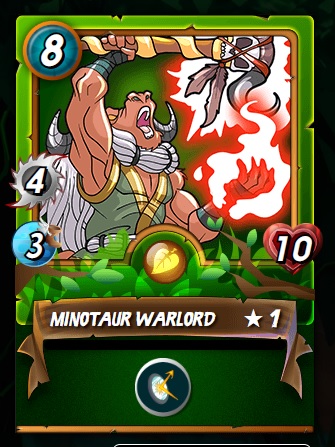 Es una carta increíble me sirve demasiado como tanque ante aquellos que usan invocadores mágicos.
It's an amazing card, it tanks me a lot against those who use magic summoners.
Armorsmith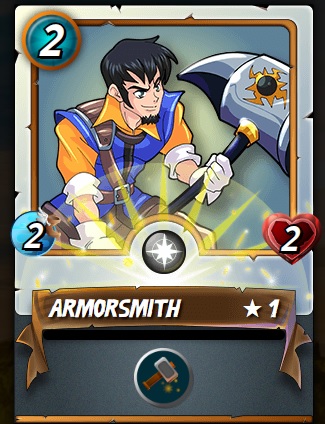 Es una carta relativamente débil pero si combina con un invocador de armadura legendario puede hacer que la primera línea sea impenetrable.
It's a relatively weak card but if paired with a legendary armor summoner it can make the front line impenetrable.
---
---