The Luck of the Draw #59 - Is this Real Life?!
Hello dear Splinterlanders! Welcome to The Luck of the Draw #59. Today something weird happened to me, I actually hit a decent reward I have never seen before but more about that in a minute. In order to get the shiny rewards a Snipe quest had to be completed. It is really hard for me to use sniping monsters because in most of my decks they do not really have a place at the moment but after about 45 minutes I overcame the challenge and reaped the following rewards: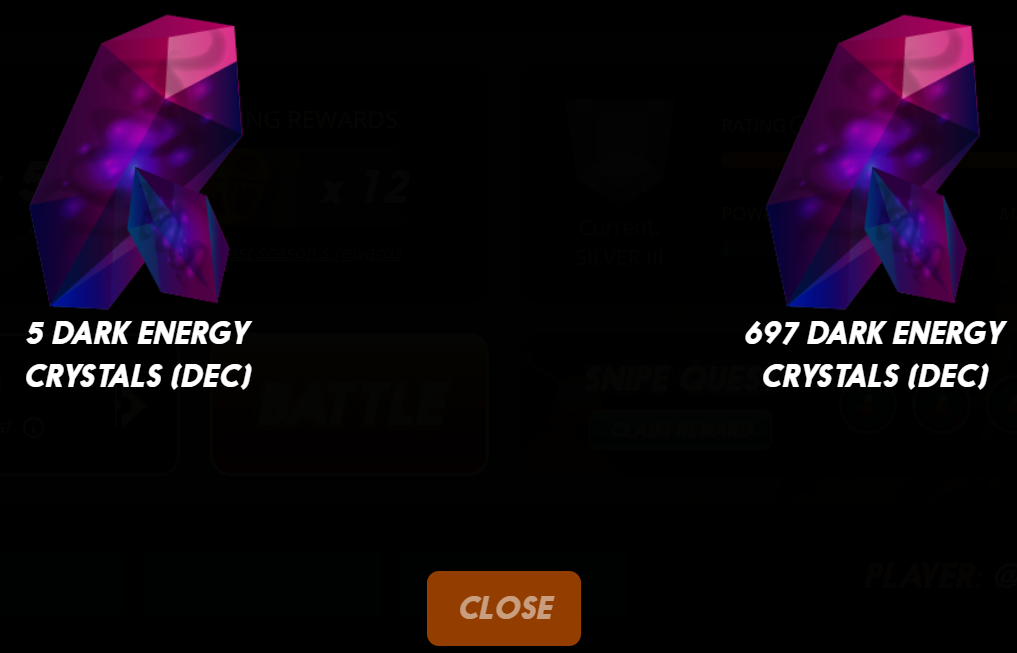 Holymoly! 702 DEC from one daily quest. That is A LOT. I mean it is enough to buy one of the weaker epic cards or a decent chunk of CP and with the airdrop still happening that is 702 more points to my name. Thank you Splinterlands, you guys keep enjoying the game and keep up keeping up.
---
---