Weekly Challenge - BATTLE MAGE SECRETS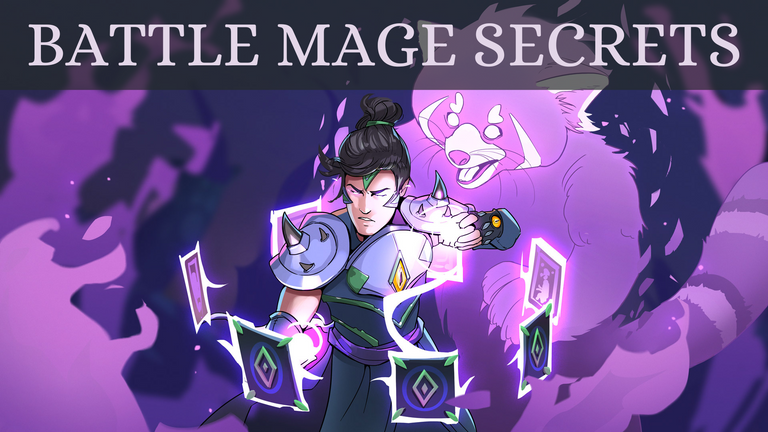 ---
Hello Splinterlands community, after several battles these days, I managed to get the rule of the Splinterlands weekly challenge to participate, the rule is called Melee Mayhem that type of rule, melee units can attack from any position.
Hola comunidad de Splinterlands, luego de varias batallas en estos dias, logre que me saliera la regla del reto semanal de Splinterlands para poder participar, la regla se llama Melee Mayhem ese tipo de regla, las unidades cuerpo a cuerpo pueden atacar desde cualquier posición.
---
Melee Mayhem
---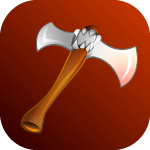 ---
Melee units can attack from any position.
Prime use case for melee units with Bloodlust.
Abilities take precedence where targeting is concerned.
Las unidades cuerpo a cuerpo pueden atacar desde cualquier posición.
Caso de uso principal para unidades cuerpo a cuerpo con Bloodlust.
Las habilidades tienen prioridad en lo que respecta a la focalización.
---
THE BATTLE
---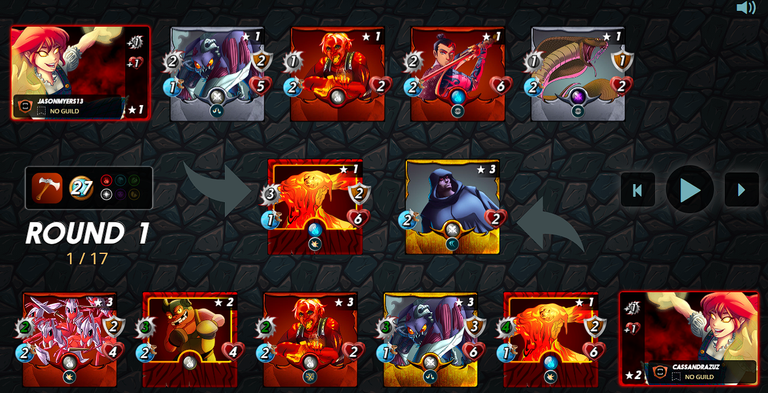 In this battle the mana limit was 27 and only two Splinter can be used, Fire and Life, with the aforementioned rule of Melee Mayhem, in this battle select a formation with the fire type summoner and then go placing each of the monsters, using the amount of 27 mana in this battle.
En esta batalla el limite de mana era de 27 y nada mas se puede utilizar dos Splinter el de Fuego y Vida, con la regla antes mencionada de Melee Mayhem, en esta batalla selecione a una formacion con el invocador tipo de fuego para luego ir colocando a cada uno de los monstruos, utilizando la cantidad de 27 de mana en esta batalla.
---
Summoner
TARSA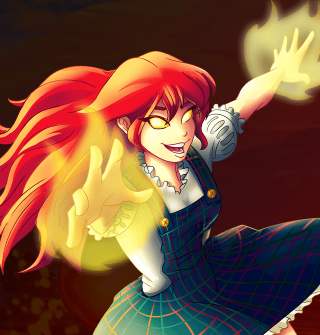 As a summoner use Tarsa, this is a summoner that has good characteristics, as it adds one of life and one of melee attack, making it very useful in this battle.
Como invocador use a Tarsa, este es un invocador que tiene buenas características, ya que suma uno de vida y uno de ataque cuerpo a cuerpo, haciéndolo muy útil en esta batalla.
---
1
LIVING LAVA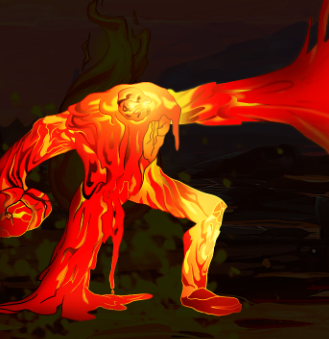 As a tank I decided to place this creature called LIVING LAVA, it is a card that costs seven points of mana has three melee attack and has one of speed plus that is the most important thing has six points of life which is very interesting, also has a shield of two, but as in this battle has the rule of having no protection, the main feature of this card is that when it receives an attack is reduced to melee and ranged attacks.
Como tanque decidí colocar a esta criatura llamada LIVING LAVA, es una carta que cuesta siete puntos de maná tiene tres de ataque cuerpo a cuerpo y tiene uno de velocidad además que es lo más importante tiene seis puntos de vida lo cual es muy interesante, también tiene un escudo de dos, pero como en esta batalla tiene la regla de no tener protección, la principal característica de esta carta es que cuando recibe un ataque se reduce a los ataques cuerpo a cuerpo y a distancia.
---
2
DISINTEGRATOR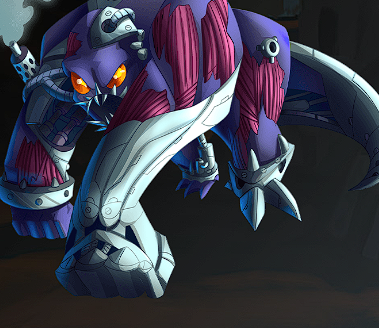 In the second position I placed DISINTEGRATOR, this card is a neutral type, the cost of this card is seven quite high, this card has the type of ranged attack with two, but with one of speed with respect to life is five with shield and the good thing about this card is that it has an ability called Demoralize, reduces the melee attack of all enemy monsters.
De segunda posición coloque a DISINTEGRATOR, esta tipo de carta es de tipo neutro, el coste de esta carta es de siete bastante alto, esta carta tiene el tipo de ataque a distancia con dos, pero con uno de velocidad con respecto a la vida es de cinco con escudo y lo bueno de esta carta es que posee una habilidad llamada Demoralize, reduce el ataque cuerpo a cuerpo de todos los monstruos enemigos.
---
3
RADIATED SCORCHER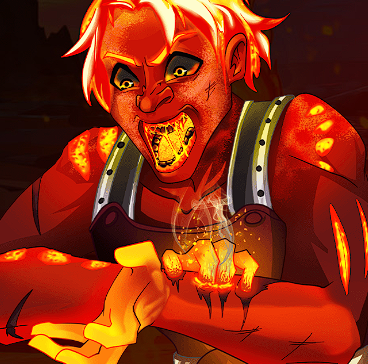 In the third position use this card which has a mana cost of one, has two life, the attack type is melee with two and one speed.
En la tercera posición use esta carta que tiene un coste de mana de uno, tiene dos de vida, el tipo de ataque es de cuerpo a cuerpo con dos y uno de velocidad.
---
4
TENYII STRIKER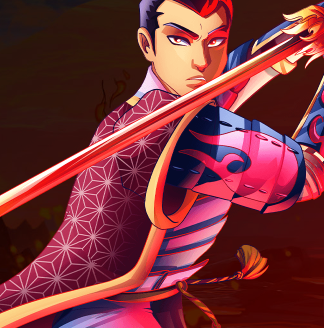 In the fourth position use TENYII STRIKER this card that has six life two melee attack and has two speed with the cost of six mana, this card is very powerful for all the features it has and the ability it has is Sneak, it targets the last monster of the enemy team instead of the first monster.
En la cuarta posicion use TENYII STRIKER esta carta que tiene seis de vida dos de ataque cuerpo a cuerpo y tiene dos de velocidad con el coste de seis de mana, esta carta es muy poderosa por todas las características que posee y la habilidad que tiene es Sneak, apunta al último monstruo del equipo enemigo en lugar del primer monstruo.
---
5
URAEUS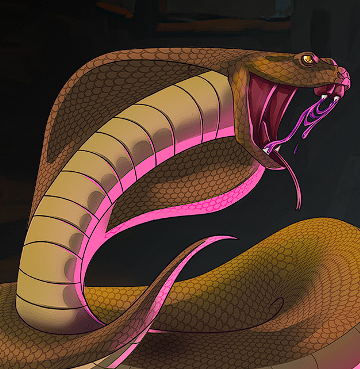 In the fifth position I used URAEUS, a neutral epic card that has two life points, with a shield of one, the attack is one melee type and the speed is two points, to summon it you need 3 mana and it has an ability called Sneak.
En la quinta posición use a URAEUS, una carta epica tipo neutral que cuenta con dos puntos de vida, con escudo de uno, el ataque es de uno tipo cuerpo a cuerpo y la velocidad con dos punto, para poder invocarlo se necesita 3 de mana y tiene una habilidad llamada Sneak.
---
CONCLUSION
---
From the start of the battle place the best necessary cards with the limit of 27 mana, using the fire splinter, place the tank with enough life that will cover that position, in the next position also place a card with enough life and the rest of cards with two abilities, but when I saw the formation of my enemy with his summoner at level two, I saw that he was going to make this match difficult and in the end I couldn't get the victory.
In the following link you can see the complete battle.
Desde el inicio de la batalla coloque las mejores cartas necesarias con el limite de 27 mana, usando al splinter de fuego, coloque al tanque con bastante vida que cubriera esa posicion, en la siguiente posicion tambien coloque una carta con bastante vida y el resto de cartas con dos habilidades, pero cuando via la formacion de mi enemigo con su invocador en nivel dos, vi que iba hacer dificil este encuentro y a la final no logre conseguir la victoria.
En el siguiente enlace pueden ver la batalla completa.
---
Link
---
---