Splinterlands Art Contest! // Week 160 // Brighton Bloom

Hello everyone, I like to share my digital art of Brighton Bloom, this is my entry for art contest week 160. I used Adobe Photoshop to create this art work.
RESULT: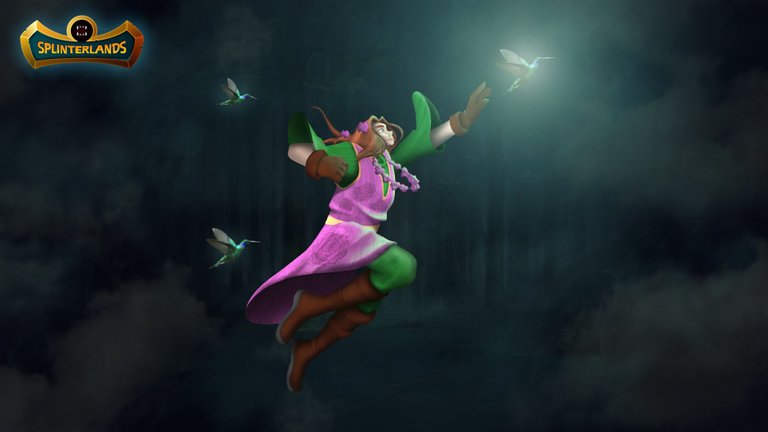 PROCESS:
The first step I did is making the shape of the object and adding clipping mask. Next is dividing the part of the body (arm, gloves, legs, boots, body, head, and hair). Then the next is coloring every part and adding shadow, highlights and some texture such as leather texture for gloves and boots, and cloth texture for the pink and green. Next is hair, I used the default brush of Photoshop to draw the hair, it contains some layer to achieve the color I want, same in her face, drawing the eye and eyebrow. Next is adjusting the color, shadow, and highlights. Lastly adding the three birds, and add some lighting, cloud effect and background.

REFERENCE: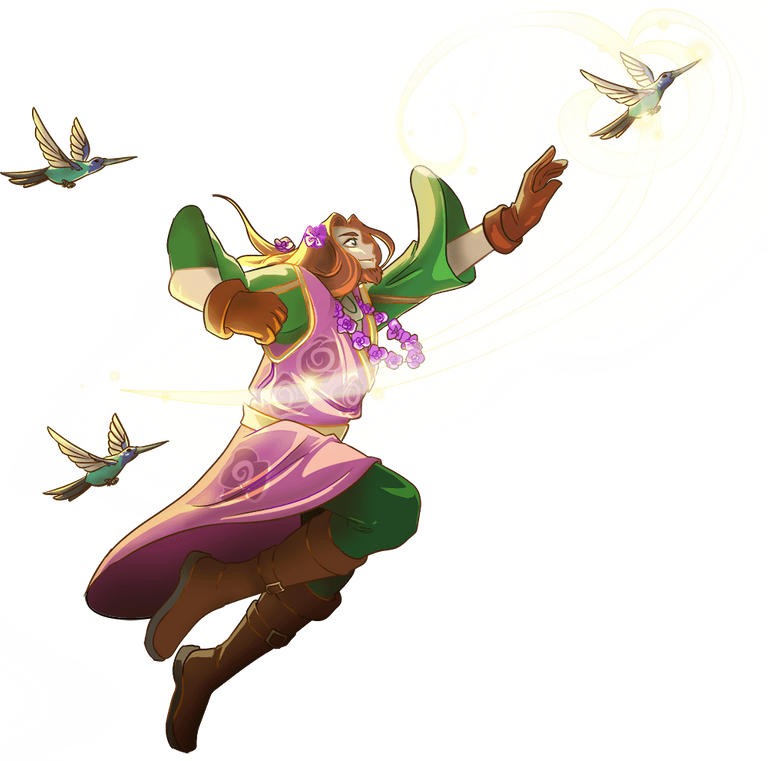 THANK YOU!
---
---