Elven Cutthroat Sneaking In ~ Splinterlands Share Your Battle Challenge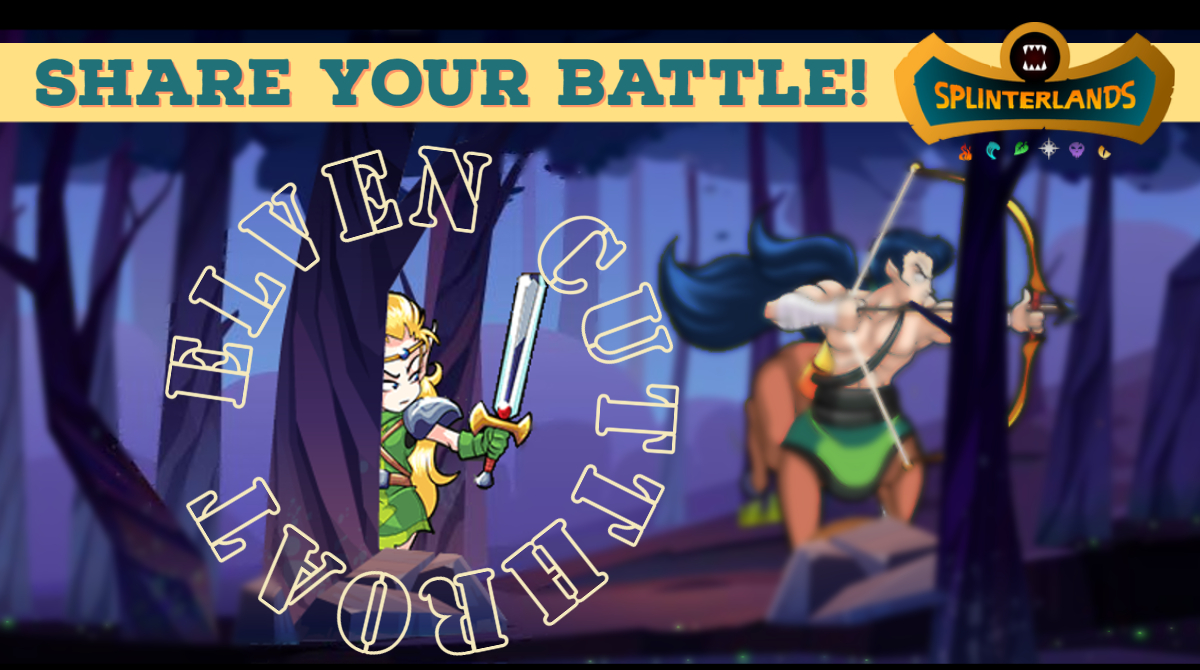 I seldom use Elven Cutthroat on my lineup.
Or most sneak-type monsters. I know sneak assault is a great strategy, but I feel I don't have sufficiently leveled sneak-type cards to carry me through a battle. I've also often had lucky streaks with
Sniper
cards so I usually favored targeting the first range monsters at the back rather than the often ably-protected rearmost monsters.
So now, I am using this week's
Splinterlands Battle Challenge
as a prompt to explore my sneaky side and discover how
Elven Cutthroat
fares in matches.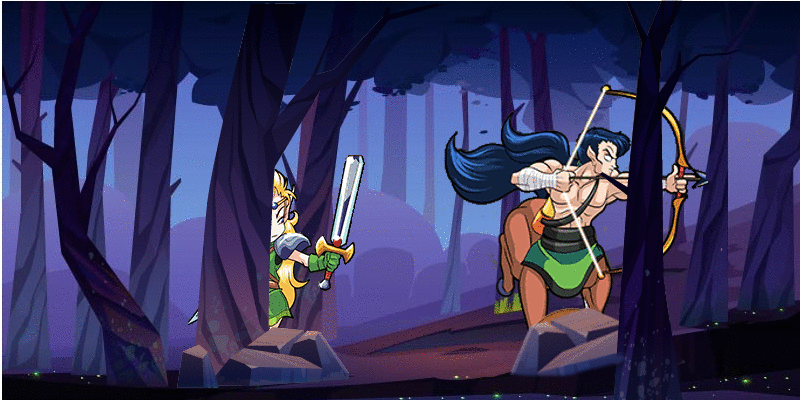 Getting re-acquainted with Elven Cutthroat


My first attempt of the day ended in a loss. I'm reminded of how awfully fragile Elven Cutthroat is for a melee card. The enemy's Goblin Shaman's dropped the elf's health to one. It got saved from being cleanly picked off in round 1 by an enemy monster's Opportunity skill because of the Holy Protection ruleset. But by round 2, it got done in by a stray Splash damage...


I would be more mindful of its placement for the next battles.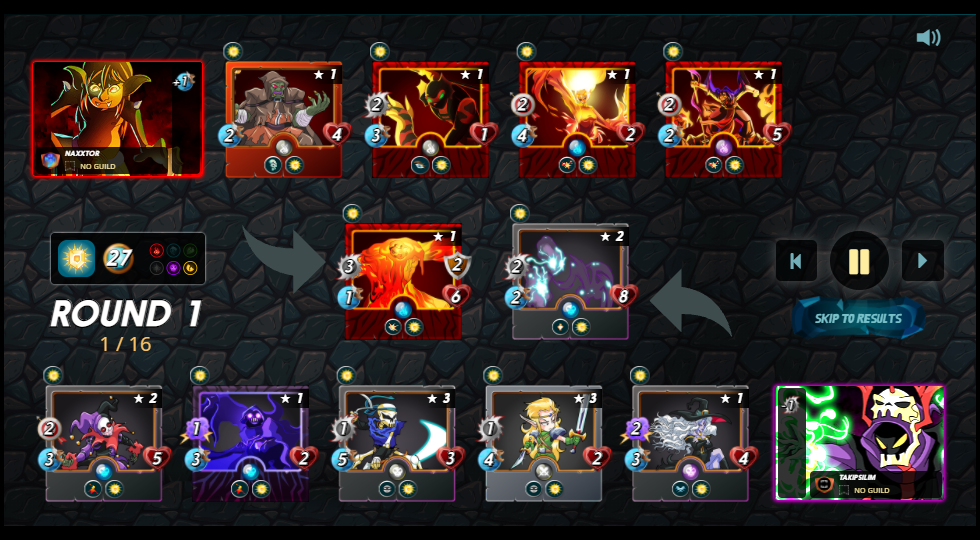 Battle 1 playing as Takipsilim - Death Splinter: Splinterlands Battle Link
A cutthroat win at last


The second match's Up Close and Personal ruleset somewhat forced my hand to play Elven Cutthroat again. With a melee-only restriction, I got to include as plenty of sneakers and opportunist monsters as I can. Unsurprisingly, Elven Cutthroat appears on my opponent's lineup too.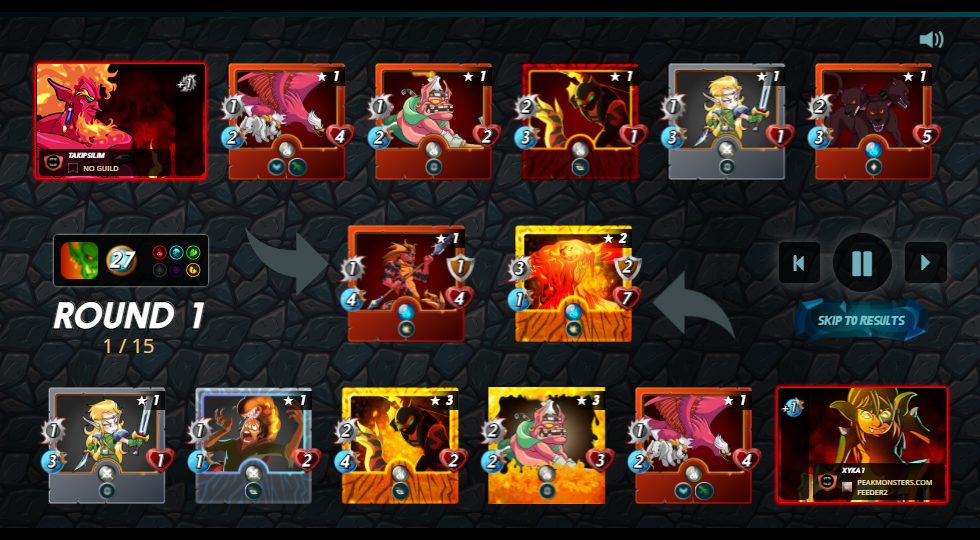 Battle 2: Splinterlands Battle Link

As soon as I saw Gold cards at level three, I assumed I was going to lose. All I had were Level 1 cards. But my thoughtful decision of placing
Cerberus
, a self-healing monster, on a sneaking-heavy match won me the battle. The match's MVP award goes to this tough dog.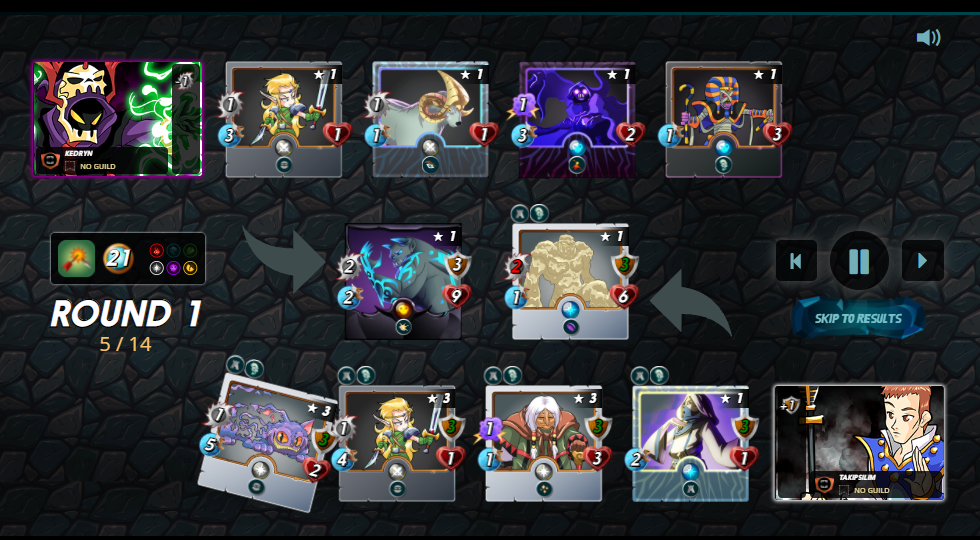 Battle 3: Splinterlands Battle Link

In the third match,
Elven Cutthroat
appears again on both sides of the field. I'm thinking that we may all be doing the
Splinterlands Battle Challenge
so we keep seeing this tiny elf.
I won this round as well. It was a huge factor that I had two sneakers focusing fire on the rear. I was able to defeat the weaker monsters at the back one by one. And had everyone focus on a much stronger enemy's tank, even if my sneakers were dealing zero damage at the last enemy monster XD.
So is Elven Cutthroat a good card to play?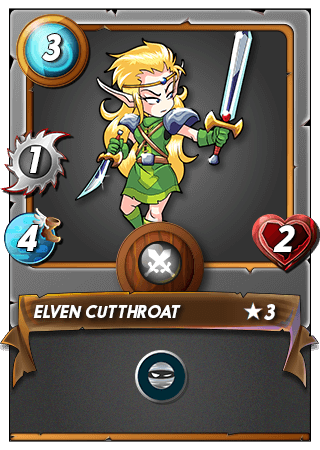 Honestly, I found the card quite weak. Every other sneaking monster of the same mana range outclassed
Elven Cutthroat
in at least two of these aspects: speed, attack, health or mana requirement. It's arguably the weakest monster card out of all
Common
-type sneakers.


Fire splinter has a cheaper two-mana sneaker with a stronger attack, Kobold Miner. Then there's Death's Skeleton Assassin which has a higher speed and health compared to Elven Cutthroat despite both being Common classes at level 3. And perhaps the most special low-mana sneaker -- Earth Splinter's Goblin Sorcerer. Sneakers are mostly melee attackers. Goblin Sorcerer with its no-miss magic attack is the exception that proves quite lethal in some matches especially if it's on a higher level.
Other tiny but maybe much more deadly Common sneakers of the two-to-three mana range


BUT even though Elven Cutthroat lags behind its peers, its real strength is not really in its stats. It's the card's color that makes it handy. Haven't we found ourselves sometimes in a position where an enemy rear monster manages to hang on with its one health remaining? If only that monster was finished off, the battle tide could have gone over our side. On the matches I won above, I would have lost if there wasn't a second monster offering much-needed rear-attack support.


So do you rely on Elven Cutthroat to blow away your opponent's rear? No. But its neutral color makes it a dependable support to your primary sneaker.
---
---