Broken arrows - Does this ruleset make any difference?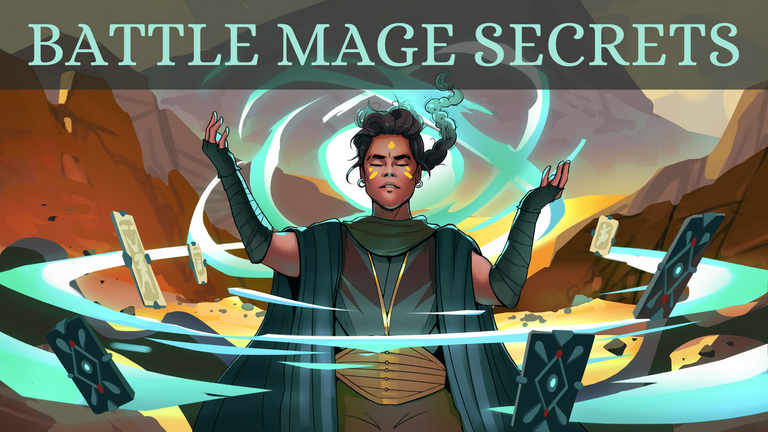 Yes, dear readers: This post will be another chance for me to share one of my battles in Splinterlands with you and have a closer look at one of the rulesets ingame!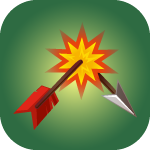 The ruleset of the week is called 'Broken Arrows' and as the name suggests monsters with ranged attack may not be used.
More in detail and to be clear it reads: "Monsters with ranged attacks cannot be used.
Monsters with 2 types of attack (which include ranged) cannot be used."

So here we go with one of my battles including the 'Broken Arrows' ruleset:
https://splinterlands.com?p=battle&id=sm_HDuyZMkmsYUO8ACSNnNL&ref=jdike
Again this battle comes from brawl format (as mentioned before I still find it hard to find THE relevant battle for a given week's topic)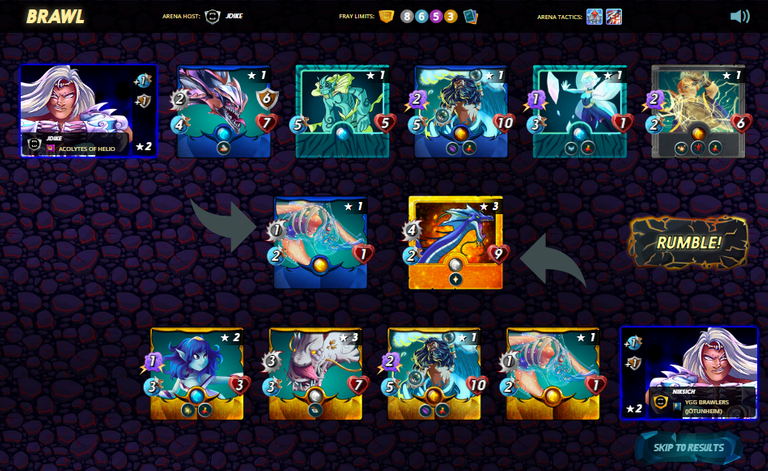 My idea was basically to do some magic damage and shield my damage dealers with some higher health units.
My opponent's idea was to impress me with a lot of gold cards. -Just kidding! I think my opponent chose a decent line-up which could have fared much better than it did if not for a particular ruleset. But let's come back to this, later on.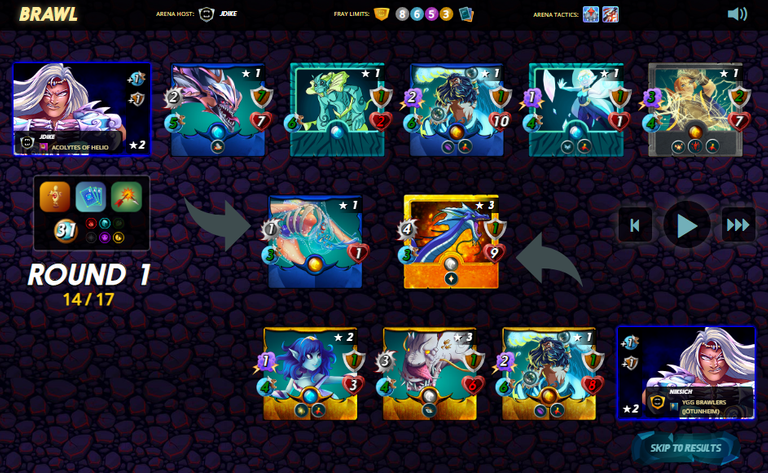 First round: First unit that left the board hit by Flagulon Reine.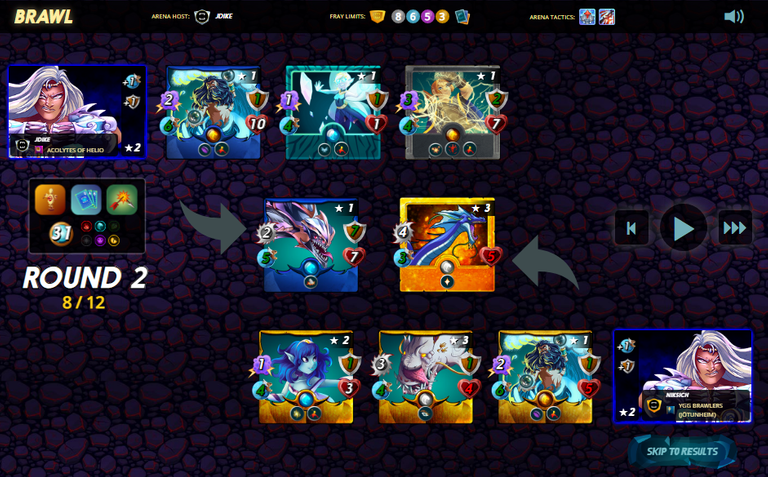 Second round: It is still looking good for me, thanks in particular to Flagulon who is devastating the enemy ranks.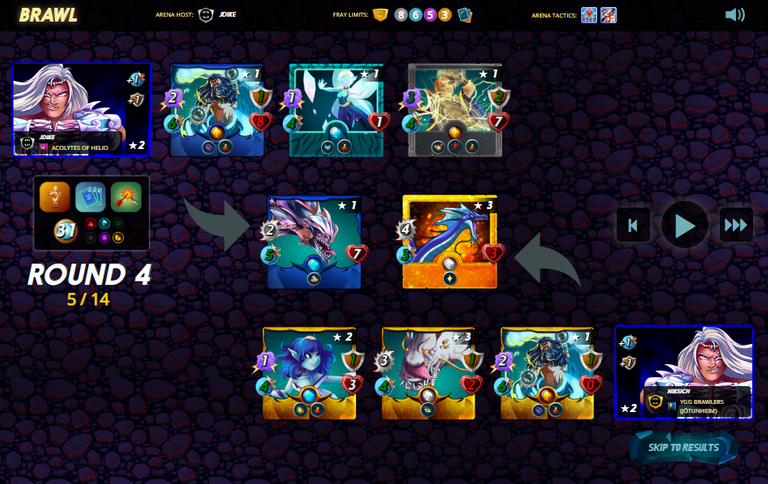 Why is Flagulon doing so well? She got the 'Snipe' ability by another ruleset and in consequence targets the enemy's weakest spot which is not at the end nor the front of the enemy's lineup. In consequence her 'Blast' ability is just devastating and even more deadly with the 'Bloodlust' ability all Gladius cards have.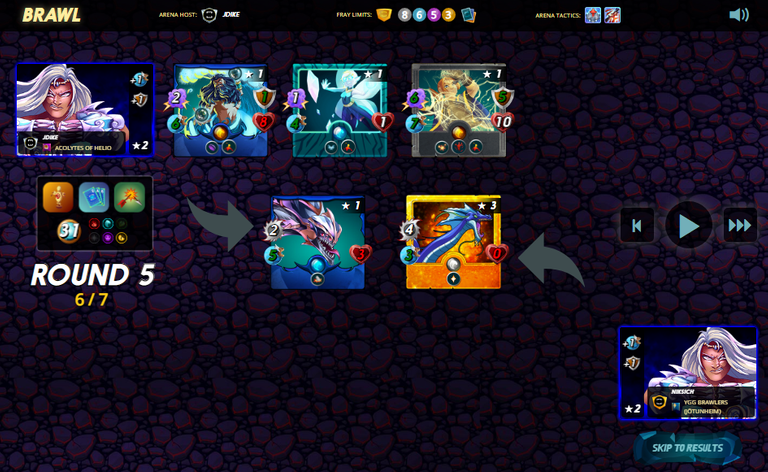 You see her strength at the end of the battle? Consider that she does 'Blast' damage, too!
Just to confirm your assumption: Yes, I won this battle. But did 'Broken Arrows' ruleset play a role?

So what can we learn by watching this battle? Flagulon was an awesome choice in this battle, yes!
But would it have been any different when Ranged units were not forbidden? We cannot tell as we will never know if my opponent would have chosen a different lineup. Still I guess it would not!
In my opinion Ranged attack is a rather "weak attack" and it would not have been chosen even if it was allowed.
But as it always is you never know if things could have been different IF ...
Still I think 'Broken Arrows' is a ruleset you see and forget about and might have only a real impact on Life splinter setups as their main summoner in Chaos Legion is focused on Ranged attacks. But that is just me thinking ... ;)
That's it for this week here! You are stil not into the Splinterverse, but you consider joining? -Consider using my sign-up link, too: https://splinterlands.com?ref=jdike
---
---