Counterspell - This ruleset is relevant to me ... but sometimes hard to find ;)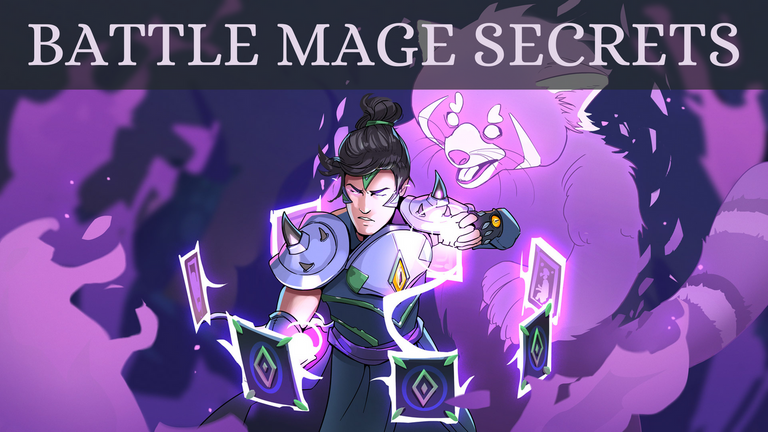 Weird week for me, but still I will try to participate in Splinterlands' share-your-battle-challenge and have a quick view at one of my favorite (and personally most feared) rulesets: "Counterspell".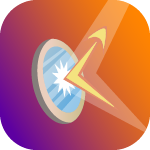 Counterspell: You might have guessed, its main impact is on magic attacks. Which is the favorite attack of a lot of players, I guess. So what more is inside this ruleset?
It reads: "All monsters receive the Magic Reflect ability at the start of the battle. Enemy monsters that attack with magic receive damage back.
Damage returned is equal to the damage of the attacker divided by 2, rounded up.
Magic monsters with the Reflection Shield ability do not take damage from reflected magic attacks.
The Amplify ability increases damage."
To clarify in my opinion this gives a slight disadvantage to uneven magic attacks because they get more damage back in relation to their damage dealt compared to their even magic attack peers.

Let us have a look at one of my battles:
https://splinterlands.com?p=battle&id=sl_aa64dfab7c1d0af40f93c72663529e7f&ref=jdike
You will notice this battle link does not include the "Counterspell" ruleset. The reason is I just came back from vacation and I was not able to find a battle with Counterspell in my battle log nor in my archive of share-your-battle-posts. Sorry :D
But I picked a battle with "Fire & Regret" ruleset, which is basically the same only for ranged attack instead of magic attack!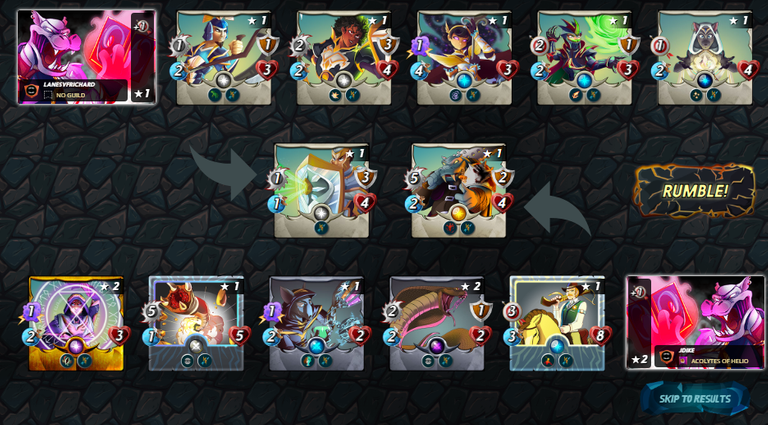 What do we see? -Neither my opponent nor me completely passed on ranged attack units (although they were highly affected by the ruleset). But I only chose one with especially strong health in order to serve more like a tank than a ranged damage dealer.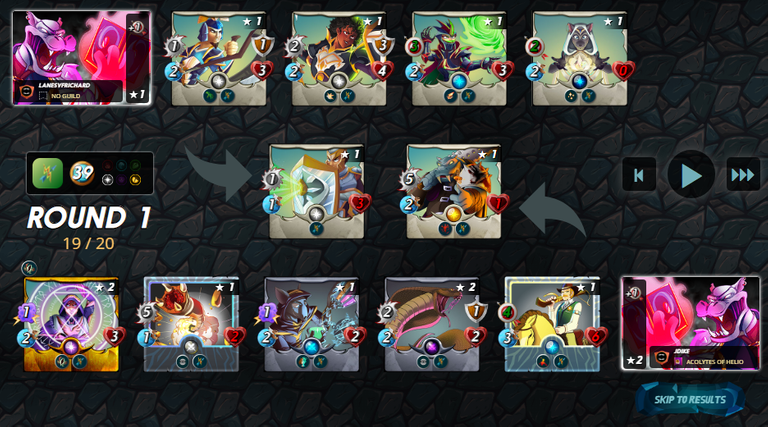 Round already saw some losses which were mainly caused by the aforementioned ruleset "Fire & Regret" that gives back damage to its source.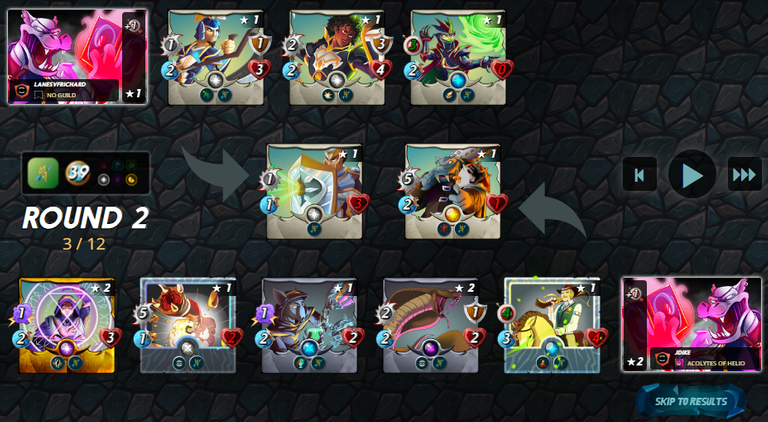 In this screenshot you really see how it goes: My Silvershield Sheriff managed to take down the enemy's Spinner unit, but took some decent damage on its own.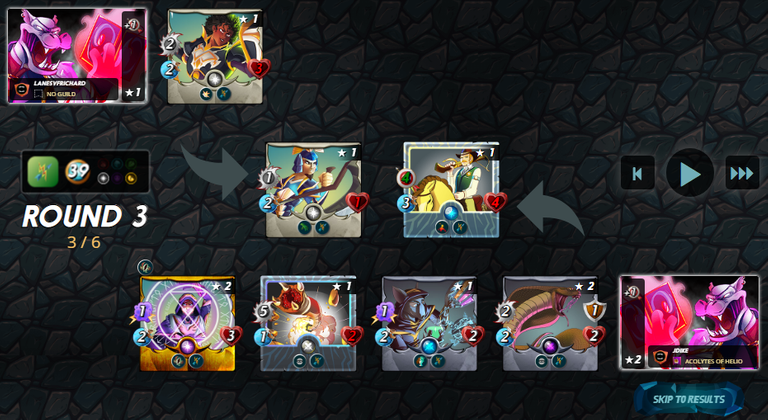 The rest of the battle was rather uninspiring and you can guess who won by looking at the screenshot.

Well this is it! Remember my words above I think although the battle showed "Fire & Regret", the results are rather similar to "Counterspell".
What is it that one can conclude? -To me the aforementioned are highly relevant as they affect / harm some of the most beloved damage dealers of several Splinters. See the Life Splinter in my battle shown above and the Water Splinter (using Alric in Wild Format) or Earth Splinter (using Obsidian in Modern Format). My main Splinter unfortunately is Earth (and Obsidian) so I am really often harmed by the Counterspell ruleset!
Finally if you are still not into the Splinterverse, but you consider joining? -Consider using my sign-up link, too: https://splinterlands.com?ref=jdike
---
---