PORTAL SPINNER COUNTER OF HABILITY TAUNT [ESP/ENG]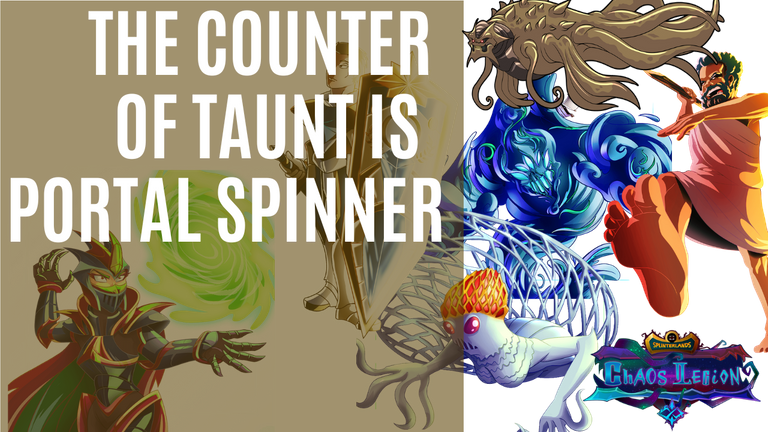 Image obtained Splinterlands edited Canva

Hola amigos hoy sí que es un día especial, gracias a la carta temática de la semana pues la habilidad SCATTERSHOT resulta ser el counter de varias estrategias que suelen ser muy tediosas.
Realizaremos un análisis detallado de la carta PORTAL SPINNER, una carta del splinter vida con ataque de rango de tipo RaraAdicionalmente haremos un análisis económico pero teniendo en cuenta que no es una recomendación de inversión simplemente indicar si es buena idea o no tener esta carta en su colección.
Mostraremos cual es la mejor manera de usar la carta para obtener una mayor probabilidad de ganar.
Finalmente se dará una conclusión final dando una valoración sobre 10 puntos ⭐⭐⭐.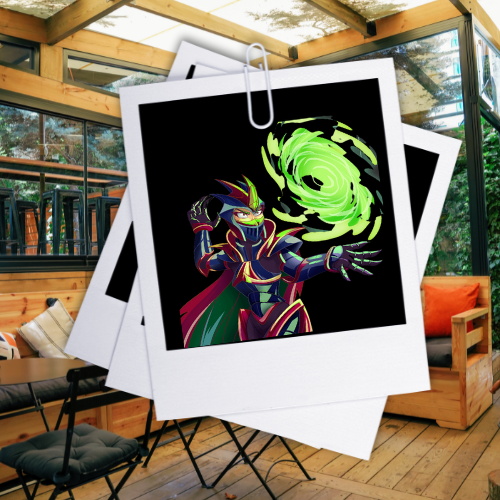 Una carta muy versátil de la cuál leí algunos post sobre su opinión y en algunos casos mencionan que la carta no era útil pues al tener la habilidad de SCATTERSHOT que ataca de manera aleatoria y al no saber a quién va a atacar es una incertidumbre, a más de que al dividir el ataque en algunas ocasiones no es la mejor de las ideas☘️.
A nivel 1 se considera una carta modesta como veremos en la siguiente tabla donde se muestra dos puntos de velocidad, dos puntos de ataque, tres puntos de vida, y tiene un puntos de armadura que es de lo que podemos resaltar más su habilidad de la cúal ya hablamos anteriormente. 🪴🪴.
Tabla 1. STATS
| FEATURES | LEVEL |
| --- | --- |
| | 2 |
| | 0 |
| | 2 |
| | 0 |
| | 1 |
| | 3 |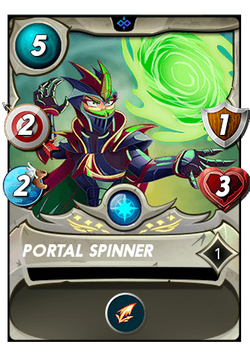 ---
En el siguiente apartado nos muestra todas las cartas con la habilidad similar a nuestra carta temática de la semana cabe recalcar que esta habilidad es nueva por lo tanto solo la tienen las Chaos Legion.,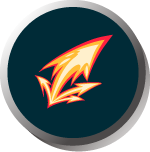 A continuación analizaremos la carta para cada liga.


Al ser una carta de tipo Rara se puede jugar en bronce con nivel 2, ahora cuenta con 4 puntos de vida lo que lo hará más resistente a los ataques enemigos, si bien la velocidad no aumenta hay que tener en cuenta que una cata a mayor nivel puede llegar a ser más rápido si se enfrenta a una carta similar con las mismas características pero de nivel menor🥉🥉🥉.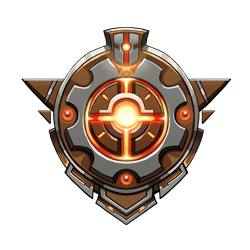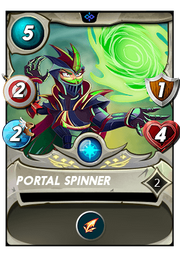 Para liga plata podemos usar las cartas comunes a nivel 4, aquí nuestra carta tiene un incremento significativo, entre ellos un punto adicional que ahora serán 3 de ataque de rango,2 puntos de armadura, para liga de plata por 5 de man+a tener 3 puntos de ataque es muy bueno. 🥈🥈🥈.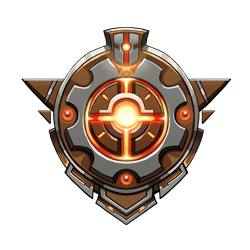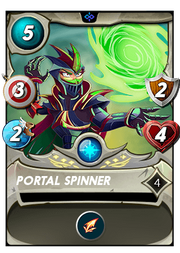 Para liga de oro podemos ocupar la carta a nivel 6, y lo mejor de todo es que adquiere una nueva habilidad de SNARE, la misma que le quitará la habilidad de volar al enemigo, ademas podemos ver un incremento en su velocidad🏅🏅🏅.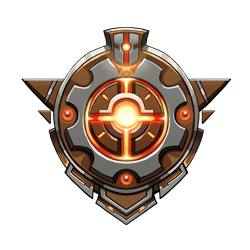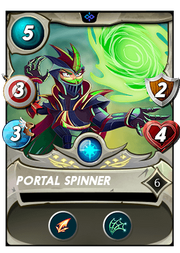 Para las ligas finales que son Diamante y Champions podemos usar la carta a nivel máximo, esto nos da entender que podemos tener 4 puntos de ataque de rango, y 5 puntos de vida 💎💎💎.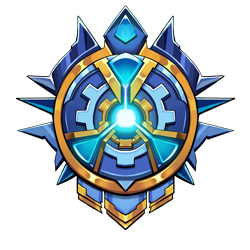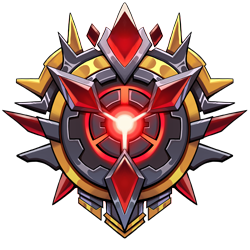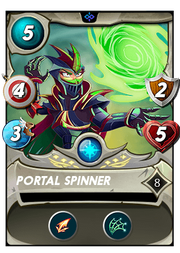 En esta sección describiremos claramente cuales son las condiciones de batalla que más favorecen a nuestra carta temática de la semana

Table 2 Condiciones de batalla favorables para PORTAL SPINNER.
CONDICIÓN
DESCRIPCIÓN
Sin duda esta es la mejor opciín para usar nuestra carta ya que normalmente la manera de contrarrestar esta condición de batalla es usar TAUNT + REFLECTION SHIELD y con nuestra carta cotrarrestamos esta alineación.
I AM TRUE nuestras cartas atacarán de manera segura.
Cuando las habilidades quedan neutralizadas la mejor opción es usar Magia o Rango
Pueden escribir en comentarios alguna condición de batalla que sería favorable para nuestra carta de la semana.


En el siguiente gráfico podemos ver un histórico sobre los últimos 180 días con el precio de nuestra carta temática, el precio ha oscilado alrededor de $0.7, en algunos días ha existido una variación considerable, pero creo firmemente que el precio bajará un poco más y cuando los packs terminen de venderse podría tener un repunte importante. 💸💸💸.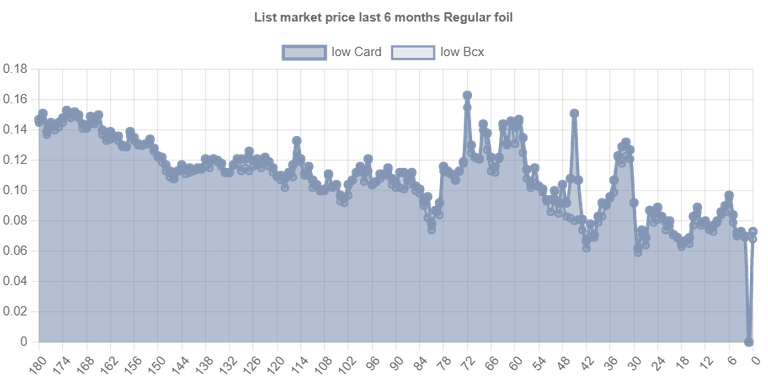 Image obtained of Splintercards

Para las cartas doradas tenemos un precio relativamente accesible pues con $1.69 se puede tener ganancias grandes en algún futuro pues anteriormente cartas comunes llegaron a $7, es de considerar una carta rara y con habilidades muy útiles.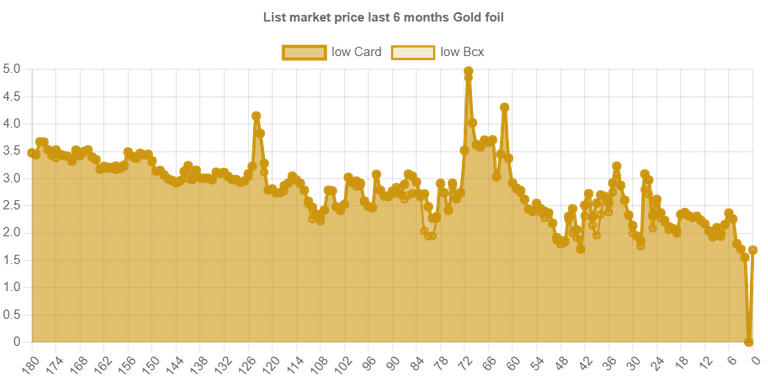 Image obtained of Splintercards


Batalla fallida 🥲
Hay que tener en cuenta que por más que una carta sea buena no hay necesidad de usarla en cualquier momento, sino usar las cartas correctas en el momento correcto, obviamente este no es uno de esos casos, pues utilicé la carta de manera aleatoria, sin realizar un análisis profundo.
Sloan es un excelente invocador pero lastimosamente contra Agua y peor si es magia., ya que atacará directamente a la vida mientras yo ataco a su armadura.

Battle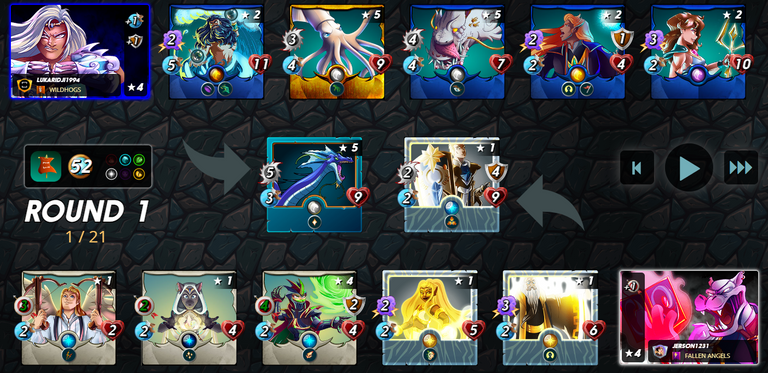 Splinterlands.com
Batalla fallida 🥲
Para esta segunda batalla si bien utilizamos cartas similares pero su carta tanque sin duda hizo la diferencia a más de que usó cartas con habilidades importantes como Slow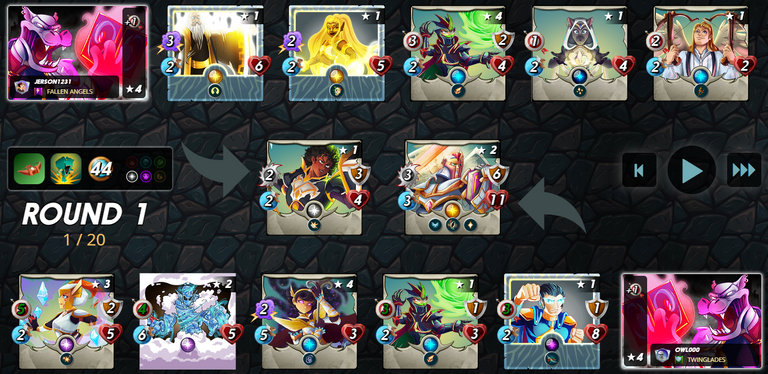 A continuación dejaré un mini resumen de cuando usar PORTAL SPINNER y cuando no usarla.

Batalla ganada 😎
Lastimosamente no me salio la condición de batalla que hubiese querido para explotar su potencial, pero sin duda la mejor opción para usar esta carta es cuando el enemigo use cartas con habilidad de Taunt esta suele ser una habilidad muy molesta, ya que el oponente absorbe todo el ataque posible y en ocasiones usa doble curación, o inclusive cuando existe la condición de BLAST para lograr hacer la mayor cantidad de daño posible.

Para esta ocasión el enemigo tenía un indicio de usar mucha la carta de

🟢La condición de batalla de ECUALIZER es importante llenar todos los puesto, en mi caso no desaproveché ninguna posición
🟢 Aquí pude aprovecharme de las partidas de mi rival el cual abusaba de Mylor y su carta MycelicSlipawn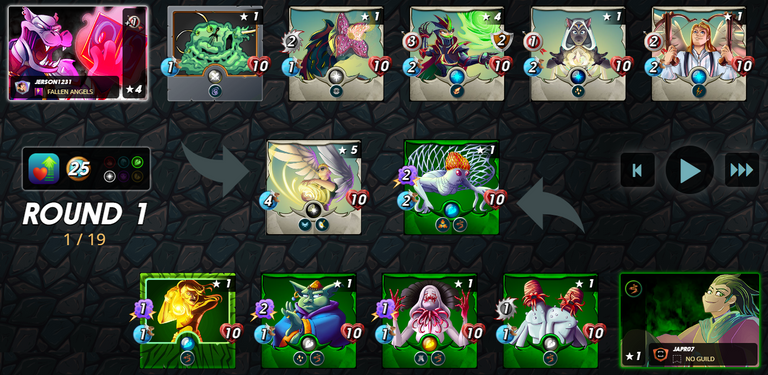 1. PELACOR CONJURIER
Sin duda para la liga de plata uno de los mejores tanques a mi parecer es el pelacor una carta que en un futuro lejano costará un buen dinerito jejeje, su habilidad de FLY y REFLECT la hacen una carta muy buena y mas si se usa contra magia.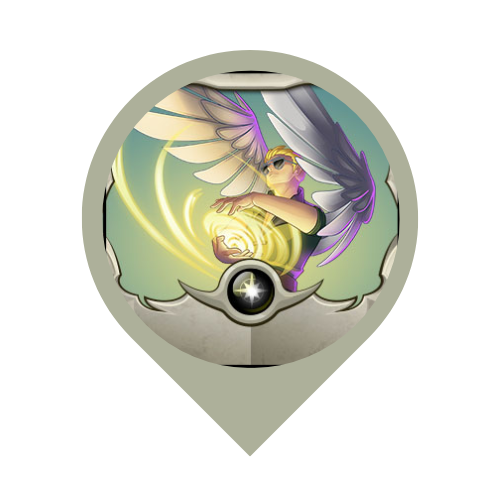 2. CREEPING OOZE
Una carta que no debes tener siempre en tu colección ya que con 1 punto de maná puede ser crucial en una batalla, su habilidad de SLOW puede ser crucial para empezar primeros en el ataque, eso puede significar una ventaja ya que como se dice el que golpea primero golpea dos veces.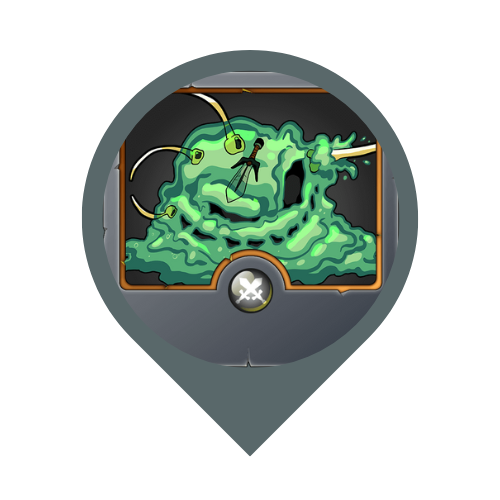 3. STITCH LEECH
Una carta muy importante la cual su función es hacer daño a las cartas en última posición, aunque no es de mucha importancia debido al TAUNT del oponente, eso hará que nuestro ataque está dirigido a un solo punto.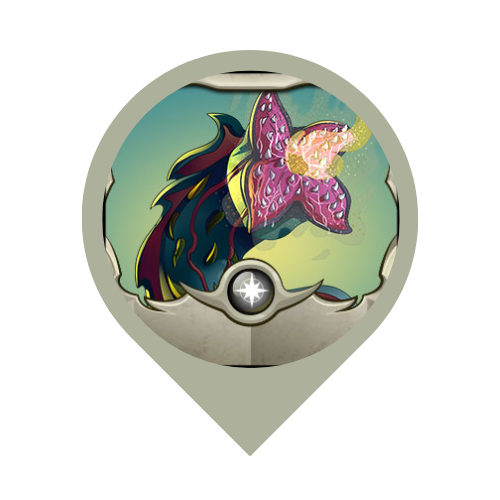 4. PORTAL SPINNER
Aquí colocamos nuestra carta temática de la semana, la idea es ganarle al TAUNT pues el oponente redirige todo el ataque a su carta mycelic y curarla en cada turno, pero gracias a nuestra carta con ataque aleatorio podemos romper esa alineación.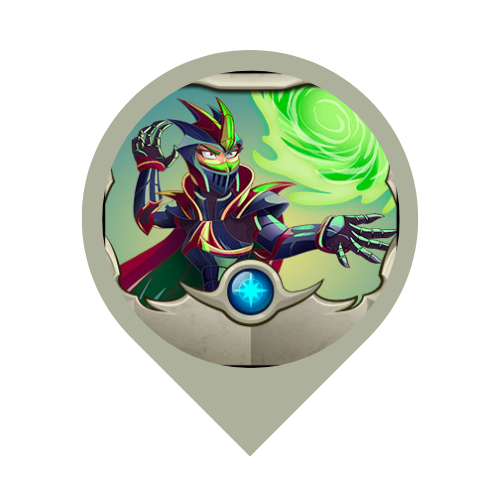 5. VENARI CRYSTALSMITH
La función de esta carta es simplemente soporte pues cura a la carta en primera posición aunque con la ayuda del invocador Sloan también puede causar daño a nuestros enemigos.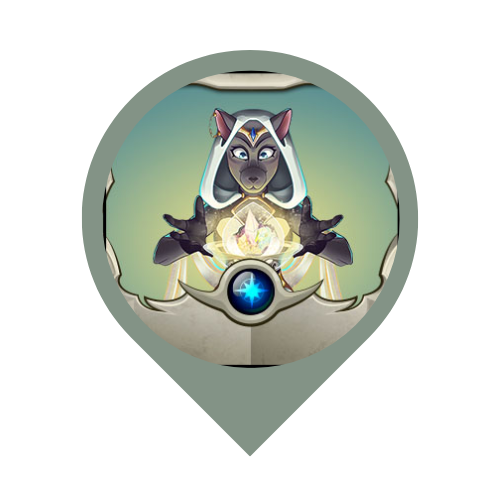 6. PELACOR ARBALEST
La carta insignia causará 6 de daño cada turno, hay que tener mucho cuidado que no nos ataquen con SNEAK porque debido a su poca vida es muy fácil que caiga derrotada.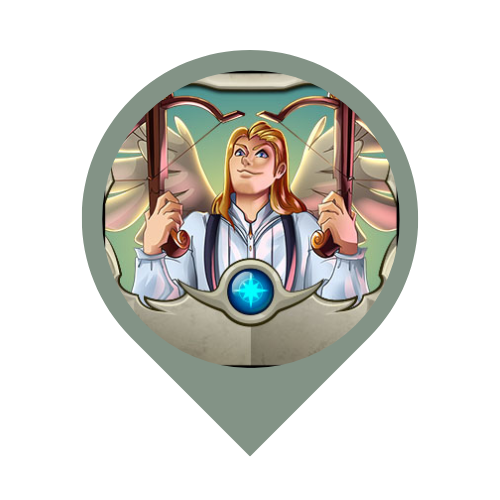 ---
Siempre se puede obtener una clara ventaja si podemos intuir qué estrategia usará el enemigo, en este caso al saber que el oponente usará a mylor me obliga a usar ataque de rango.

Ronda 1:
Somos los primeros en atacar y logramos hacer un daño muy considerable, inclusive nuestra carta con ataque aleatorio decide atacar su tanque, si lo analizamos no es tan malo pues concentramos una gran cantidad de ataque para dañar a su tanque pero aún así no fue suficiente para derrotarlo.
Por nuestra parte recibimos un daño considerable por parte del enemigo pero gracias al REFLECT podemos devolver cierta cantidad de daño y a la vez curar nuestra carta.
Al final de la primera ronda nuestro STITCH hace su ataque pero al ser la única carta de MELEE le afecta las TORNS pero afortunadamente debido a la condición de batalla de EQUALIZER puede resistir este daño como tal.
Ronda 2:
Al iniciar la ronda 2 nuestra carta PORTAL SPINNER nuevamente escoge como objetivo a MYCELC algo muy raro ya que su ataque aleatorio decidió dar dos veces en el mismo punto, pero está dentro de las probabilidades, y gracias a eso acabamos con MYCELIC, hacemos una gran cantidad de daño pero de igual manera también recibimos daño.
Las THORNS sin duda causan mucho daño a STITCH.
Ronda 3:
La ronda 3 es más de lo mismo pero con la sorpresa que nuestro peleador aún sigue vivo y causando daño de su REFLECT, su carta de maná 1 MYCELIC MORPHOID también es derrotada.
Ronda 4:

En la ronda 4 mi carta Pelacor fue derrotada pero sin antes causar grandes molestias, por su parte la alineación del rival está demasiado afectada y podemos creer que la victoriq está de nuestra parte.

Ronda 5:

En la ronda 5 ya está todo decidido el enemigo solo cuenta con una sola carta lo cual no es suficiente para recibir todo el daño recibido a pesar de tener la habilidad de curación.
Podemos ver la batalla completa AQUÍ





✔️ La habilidad de esta carta funciona muy bien para condiciones como Explosive Weaponry donde normalmente la estrategia para contrarrestar es usar TAUNT + REFLECTION SHIELD y la forma de romper esta formación es con nuestra carta que hemos descrito hoy.

✔️ Al ser una carta con una habilidad nueva que no muchas cartas tienen puede ser necesario adquirir algunas copias para un futuro próximo.

✔️ Es el mejor counter contra TAUNT a pesar de que podemos contar con la mala suerte de que ataque al objetivo menos pensado.

✔️ Doy una valoración de : ⭐️⭐️⭐️⭐️⭐️ (5/10)
END THE POST
---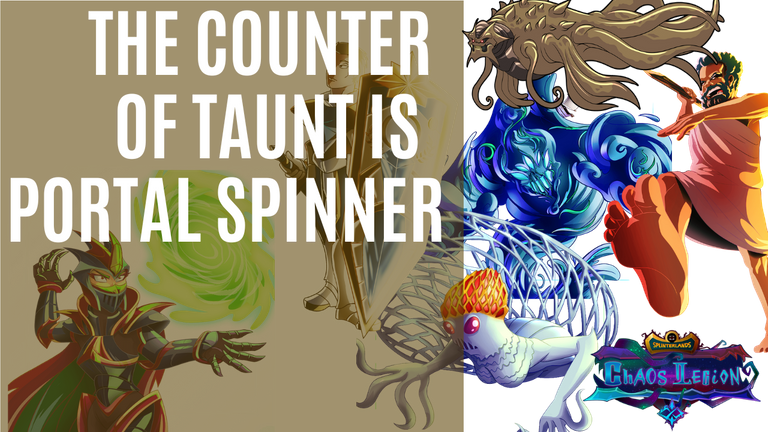 Image obtained Splinterlands edited Canva
Hello friends, today is a special day, thanks to the theme card of the week because the ability SCATTERSHOT turns out to be the counter of several strategies that are usually very tedious.
We will make a detailed analysis of the card PORTAL SPINNER, a splinter life card with Rare type ranged attack. Additionally we will make an economic analysis but keeping in mind that it is not an investment recommendation simply to indicate if it is a good idea or not to have this card in your collection.
We will show which is the best way to use the card to obtain a higher probability of winning.
Finally a final conclusion will be given giving a rating out of 10 points ⭐⭐⭐⭐.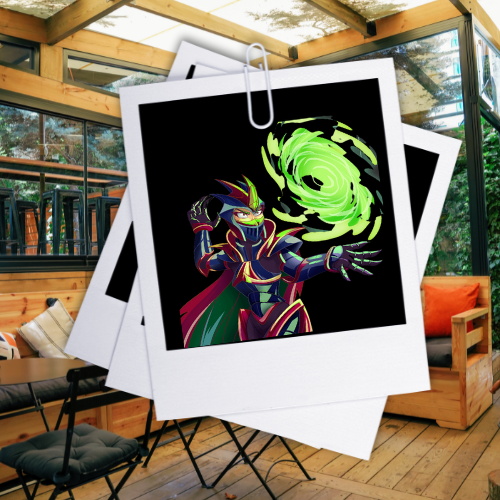 A very versatile card of which I read some posts about his opinion and in some cases mentioned that the card was not useful because having the ability of SCATTERSHOT that attacks randomly and not knowing who it will attack is an uncertainty, in addition to splitting the attack sometimes is not the best of ideas☘️.

At level 1 it is considered a modest card as we will see in the following table where it shows two points of speed, two points of attack, three points of life, and has one point of armor which is what we can highlight more its ability of which we talked about previously. 🪴🪴.

Tabla 1. STATS
| FEATURES | LEVEL |
| --- | --- |
| | 2 |
| | 0 |
| | 2 |
| | 0 |
| | 1 |
| | 3 |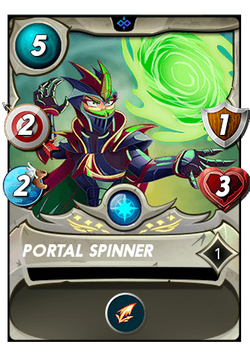 ---
The following section shows all the cards with the ability similar to our theme card of the week. It should be noted that this ability is new, so only Chaos Legion cards have it,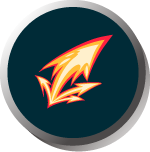 Below we will analyze the chart for each league.


Being a Rare type card it can be played in bronze with level 2, now it has 4 life points which will make it more resistant to enemy attacks, although the speed does not increase it must be taken into account that a taster at a higher level can become faster if it faces a similar card with the same characteristics but of lower level🥉🥉🥉🥉.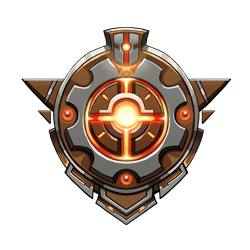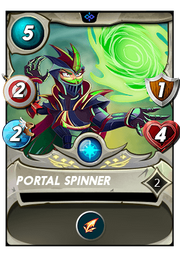 For silver league we can use the common cards at level 4, here our card has a significant increase, among them an additional point that now will be 3 rank attack,2 armor points, for silver league for 5 man+a having 3 attack points is very good. 🥈🥈🥈.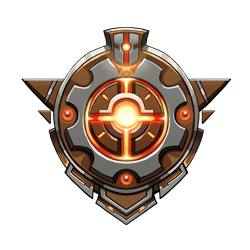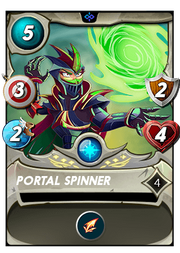 For gold league we can occupy the card at level 6, and the best of all is that it acquires a new ability of SNARE, the same that will remove the ability to fly to the enemy, also we can see an increase in its speed🏅🏅🏅🏅.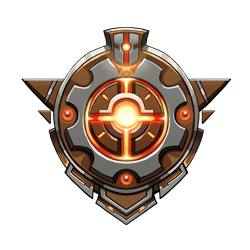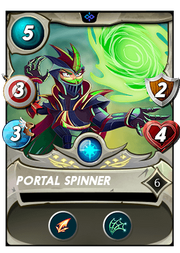 For the final leagues which are Diamond and Champions we can use the card at maximum level, this gives us to understand that we can have 4 rank attack points, and 5 life points 💎💎💎💎.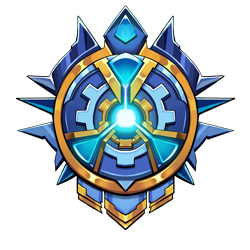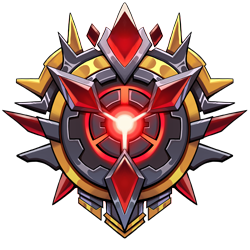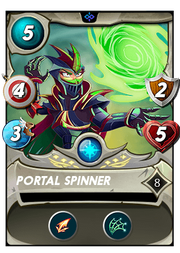 In this section we will clearly describe which battle conditions are most favorable to our theme card of the week.

Table 2 Condiciones de batalla favorables para PORTAL SPINNER.
CONDICIÓN
DESCRIPCIÓN
Undoubtedly this is the best option to use our card since normally the way to counter this battle condition is to use TAUNT + REFLECTION SHIELD and with our card we counteract this alignment.
I AM TRUE our cards will attack in a safe way.
When skills are neutralized, the best option is to use Magic or Range.
You can write in comments any battle condition that would be favorable for our chart of the week.


In the following graph we can see a historical over the last 180 days with the price of our theme card, the price has oscillated around $0.07, in some days there has been a considerable variation, but I firmly believe that the price will go down a little more and when the packs finish selling it could have an important rebound. 💸💸💸.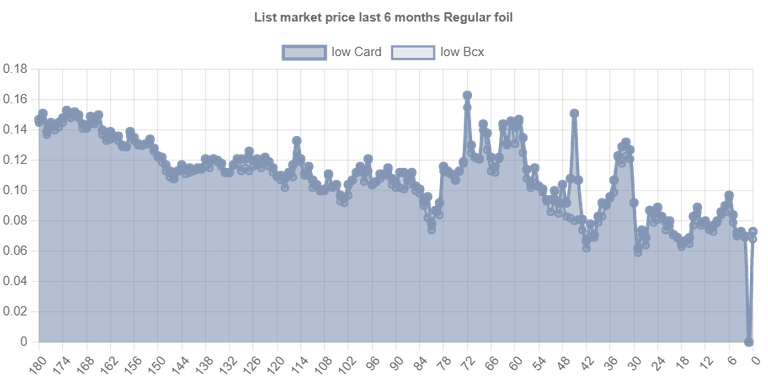 Image obtained of Splintercards

For the gold cards we have a relatively affordable price because with $1.69 you can have great profits in the future because previously common cards reached $7, it is considered a rare card with very useful abilities.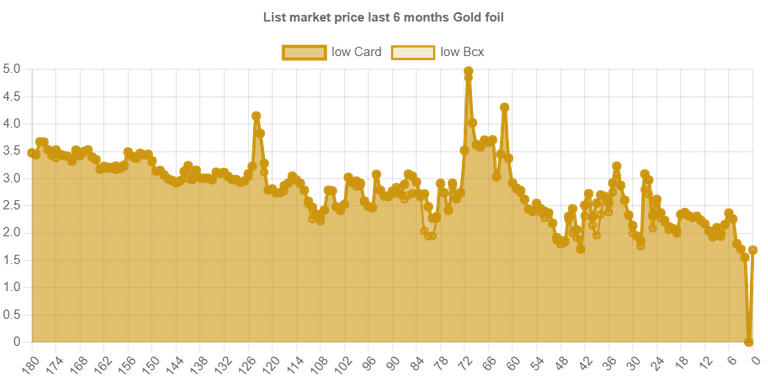 Image obtained of Splintercards


Failed battle 🥲
You have to keep in mind that no matter how good a card is, there is no need to use it at any time, but use the right cards at the right time, obviously this is not one of those cases, because I used the card randomly, without a deep analysis.
Sloan is an excellent summoner but unfortunately against Water and worse if it is magic, since he will attack directly to life while I attack his armor.

Battle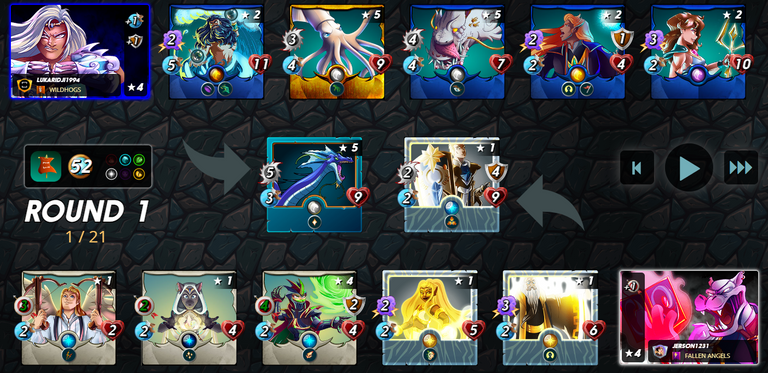 Splinterlands.com
Failed battle 🥲
For this second battle we used similar cards, but his tank card certainly made the difference and he used cards with important abilities such as Slow.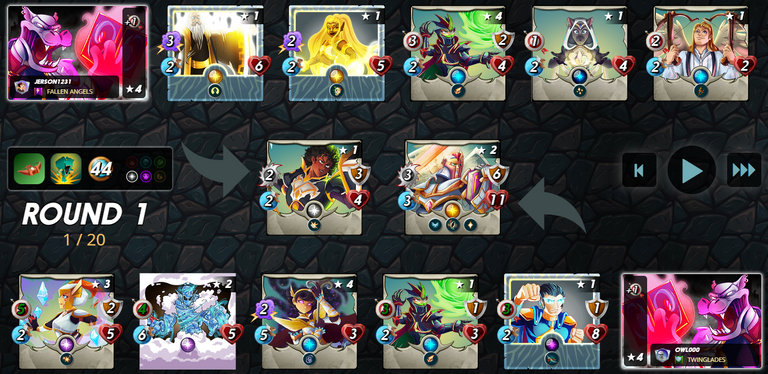 Below is a mini summary of when to use PORTAL SPINNER and when not to use it.

WIN BATTLE 😎
Unfortunately I did not get the battle condition I wanted to exploit its potential, but without a doubt the best option to use this card is when the enemy uses cards with Taunt ability, this is usually a very annoying ability, since the opponent absorbs all the possible attack and sometimes uses double healing, or even when there is the BLAST condition to achieve the highest amount of damage possible.

For this occasion the enemy had a hint of using a lot of the card of.

The battle condition of ECUALIZER is important to fill all the positions, in my case I did not waste any position.
🟢 Here I was able to take advantage of the games of my opponent who abused Mylor and his card MycelicSlipawn.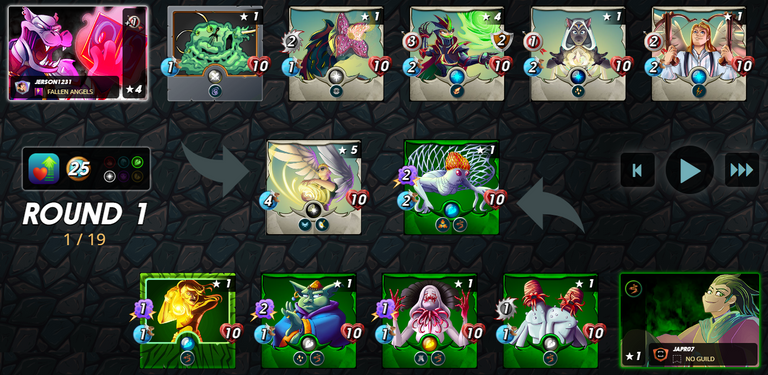 1. PELACOR CONJURIER
Undoubtedly for the silver league one of the best tanks in my opinion is the pelacor a card that in the distant future will cost a good money hehehe, his ability to FLY and REFLECT make it a very good card and more if used against magic.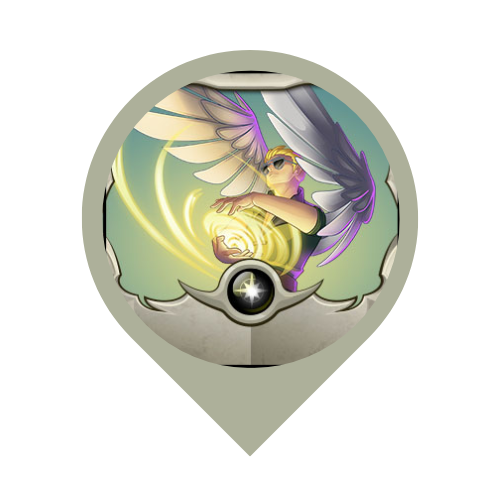 2. CREEPING OOZE
A card that you should not always have in your collection because with 1 point of mana it can be crucial in a battle, its SLOW ability can be crucial to start first in the attack, that can mean an advantage because as they say he who strikes first strikes twice.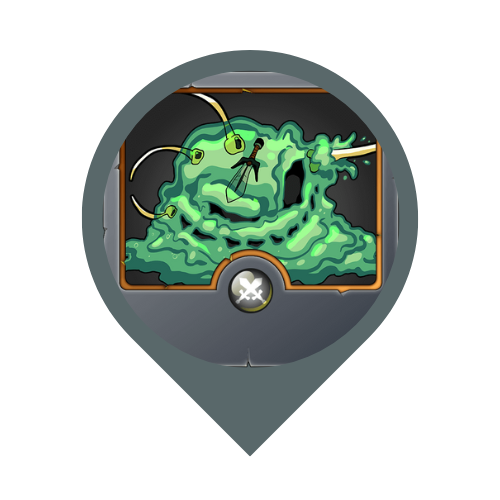 3. STITCH LEECH
A very important card whose function is to damage the cards in last position, although it is not very important due to the TAUNT of the opponent, that will make our attack is directed to a single point.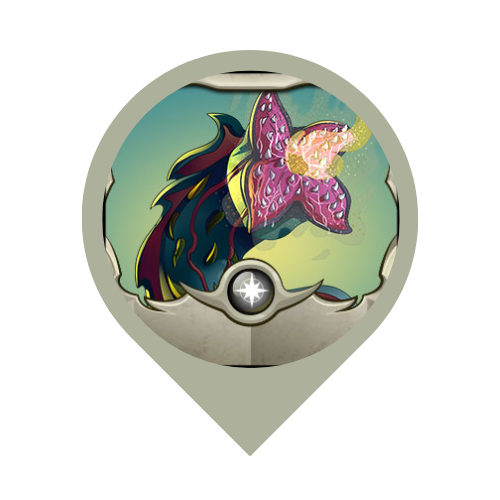 4. PORTAL SPINNER
Here we place our theme card of the week, the idea is to beat the TAUNT because the opponent redirects all the attack to his mycelic card and heal it every turn, but thanks to our card with random attack we can break that alignment.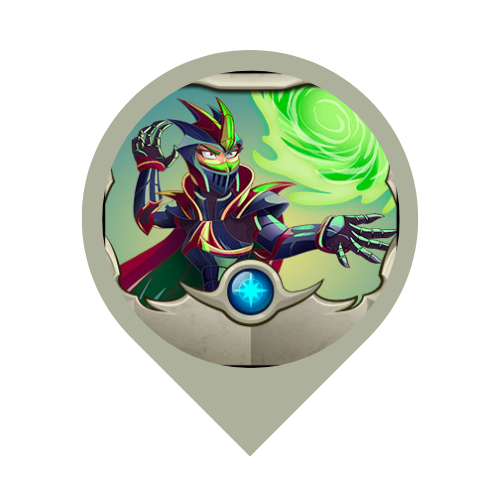 5. VENARI CRYSTALSMITH
The function of this card is simply support as it heals the card in first position although with the help of the Sloan summoner it can also cause damage to our enemies.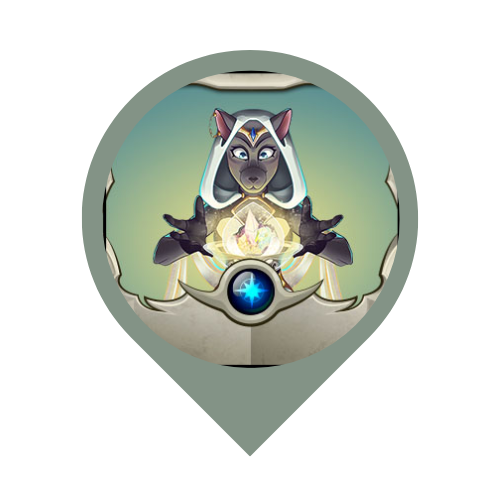 6. PELACOR ARBALEST
This card will cause 6 damage each turn, we must be very careful not to be attacked with SNEAK because due to its low life it is very easy to be defeated.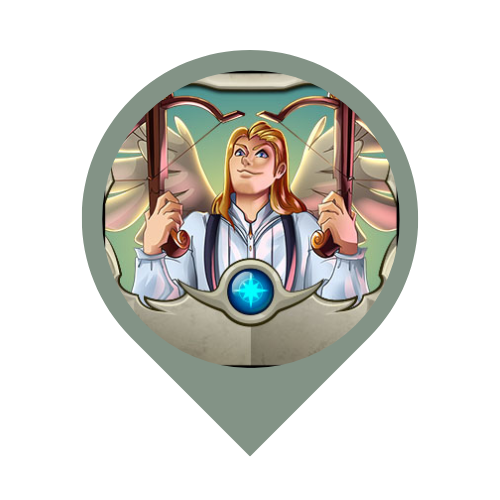 ---
You can always get a clear advantage if you can intuit what strategy the enemy will use, in this case knowing that the opponent will use mylor forces me to use ranged attack.

Round 1:
We are the first to attack and we managed to do considerable damage, even our card with random attack decides to attack his tank, if we analyze it is not so bad because we concentrate a lot of attack to damage his tank but still it was not enough to defeat him.
On our side we received considerable damage from the enemy but thanks to the REFLECT we can return a certain amount of damage and at the same time heal our card.
At the end of the first round our STITCH makes his attack but being the only MELEE card he is affected by TORNS but fortunately due to the battle condition of EQUALIZER he can resist this damage as such.
Round 2:.
At the start of round 2 our card PORTAL SPINNER again chooses MYCELC as a target something very rare since its random attack decided to hit twice in the same spot, but it is within the probabilities, and thanks to that we finish with MYCELIC, we do a lot of damage but in the same way we also receive damage.
The THORNS undoubtedly cause a lot of damage to STITCH.
**Round 3
Round 3 is more of the same but with the surprise that our fighter is still alive and causing damage from his REFLECT, his mana card 1 MYCELIC MORPHOID is also defeated.
Round 4:.

In round 4 my card Pelacor was defeated but without first causing great discomfort, for its part the opponent's lineup is too affected and we can believe that the victoriq is on our side.

**Round 5

In round 5 everything is already decided the enemy has only one card which is not enough to receive all the damage received despite having the ability to heal.
We can see the complete battle HERE





✔️ The ability of this card works very well for conditions like Explosive Weaponry where normally the strategy to counter is to use TAUNT + REFLECTION SHIELD and the way to break this formation is with our card we have described today.

✔️ Being a card with a new ability that not many cards have it may be necessary to acquire some copies for the near future.

✔️ It is the best counter against TAUNT even though we can count on the bad luck of it attacking the least intended target.

✔️ I give a rating of : ⭐️⭐️⭐️⭐️⭐️ (5/10)

END THE POST
---
---
---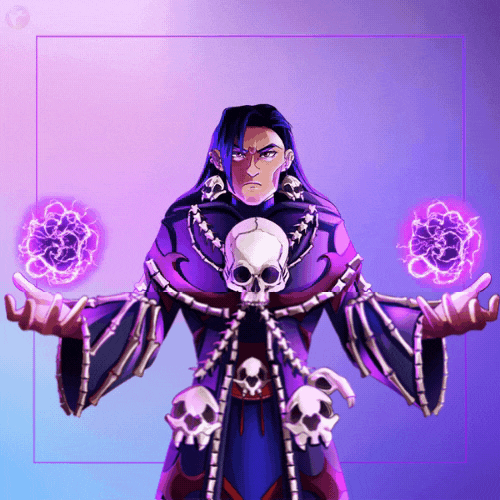 ---




In our clan @fallen.angels we have innovative ideas to benefit everyone, see the next post, you will not regret it Information Here
All info & images are copyright Splinterlands and Splintercards with the help of Photoshop.
The separators were obtained from the Post 1 edited in photoshop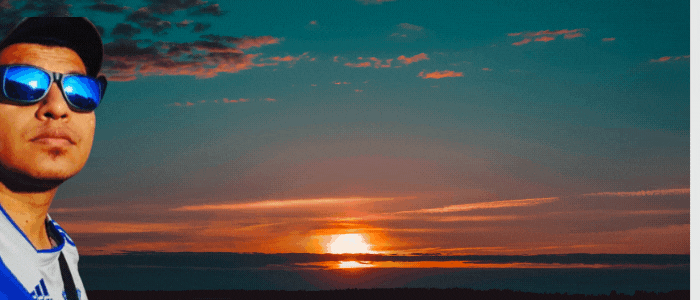 ---
---