The buff of the epic summoners for bronze and gold league.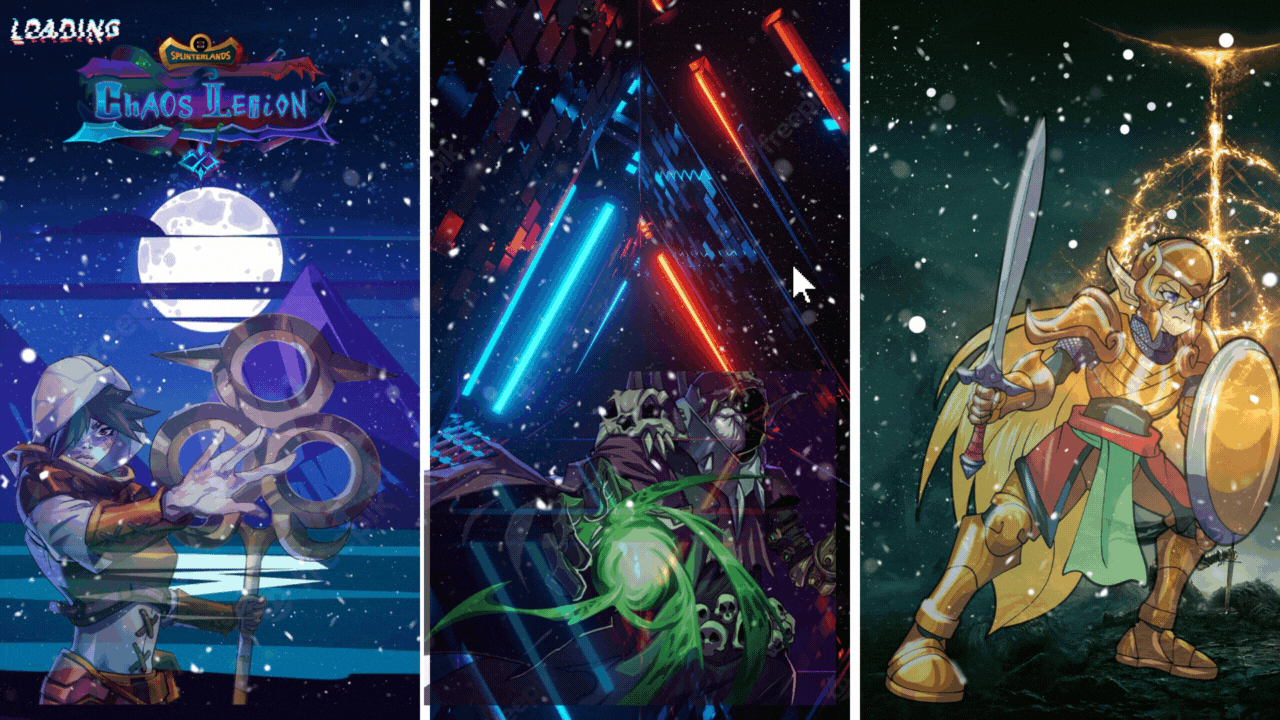 Hello friends as you know I'm playing in bronze league in a period of learning to go for the top at some point, in the course of my daily battles I found a battle that I did not understand, I've been playing for over a year and the truth is that I just realize this situation that I knew explain in my clan @fallen.angels, which I invite all readers of this post because we are always active and talking about interesting topics of the game and other things.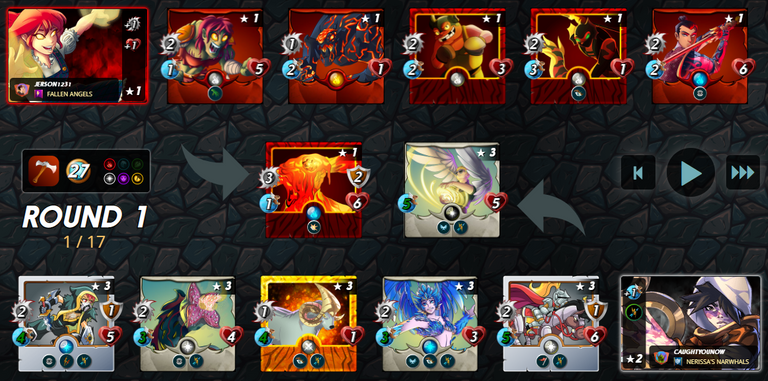 What surprised me in this battle is that my opponent uses rare cards at level 3, and according to me that could not be done because the following image shows that for bronze league they can be used:
| Description | Level |
| --- | --- |
| Common | 3 |
| Silver | 2 |
| Epic | 2 |
| Legendary | 1 |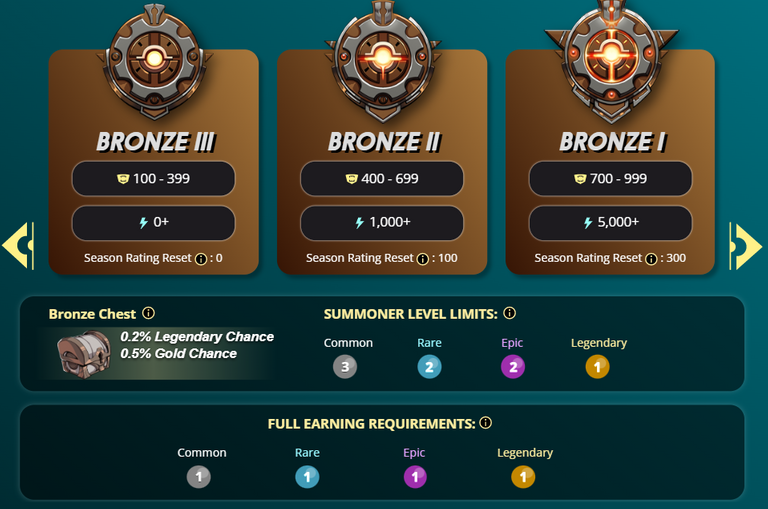 You have to double check this image because here it shows that the limit is for summoners, that means that if the summoner allows to use cards outside that limit clearly it is a huge advantage for the one who uses them, and clearly this advantage is for epic summoners.
As you can see in the image you can use rare cards at level 3, someone may think that it is not very helpful but there are rare cards that at level 3 acquire an important buff.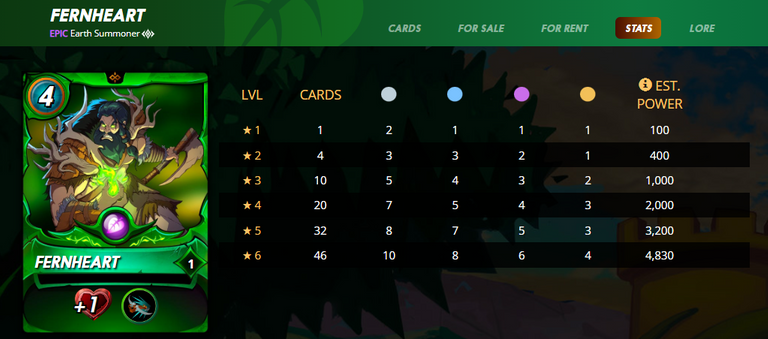 There are important rare cards that at level 3 can be interesting, here are some examples:
CERBERUS
At level 3 it acquires an additional melee attack point so that it will attack with 3 points, attacking in bronze with 3 points can be very useful and this card has the ability to heal itself.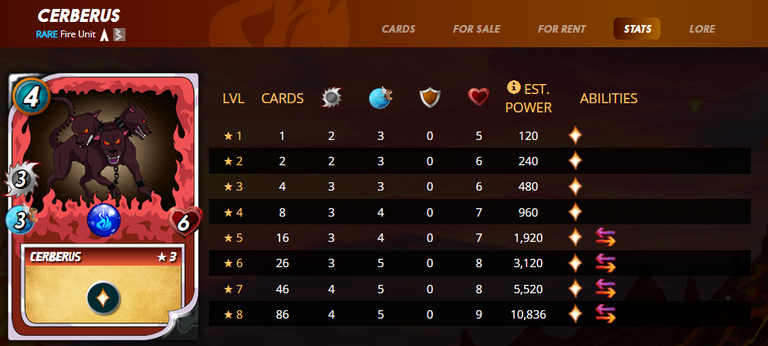 MEDUSA
For the water splinter we use as an example the medusa that at level 3 acquires STUN skill which I consider one of the best skills in the game, it is certainly something to take into account as it can give us a better chance of winning a battle.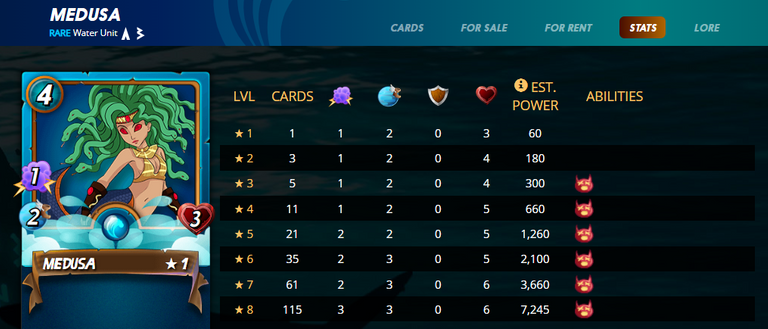 CHILD OF FOREST
A card that I normally use a lot since I just bought it but at level 3 it acquires 3 points of ranged attack for only 3 points of mana, the speed it has of 5 points is key to dodge some attacks, I consider a very good card that with the necessary buff can be of utmost importance in your formation.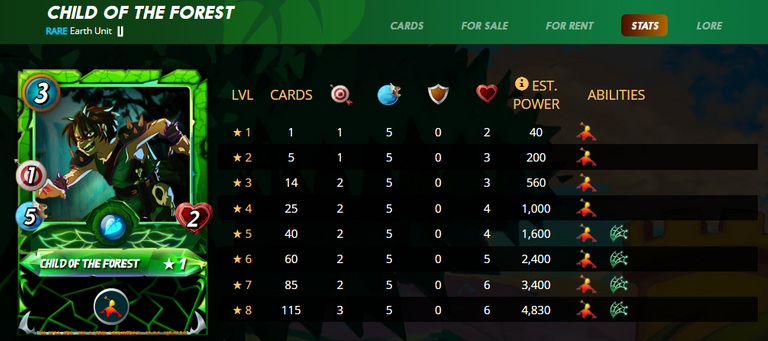 SILVERSHIELD ASSASSIN
For the Splinter type of life I think my favorite is Silvershield Assassin a card that at level 3 has 2 melee attack, but with its ability to Double Strike which would be 4 points of damage plus if we use the right summoner could be even up to 6 points of attack imagine using a card with Inspire we can do 8 damage, can you imagine doing so much diversified damage, which clearly can give us an easy victory.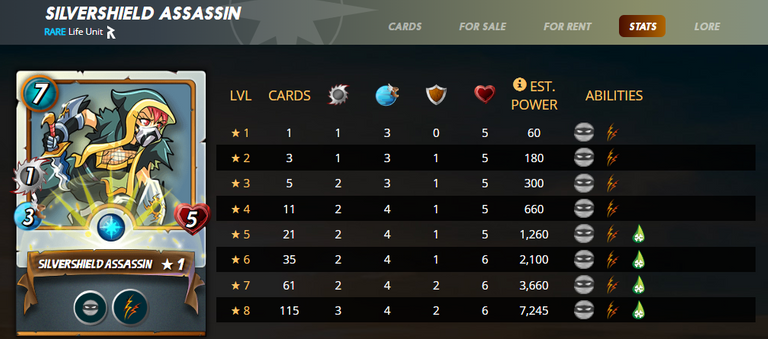 CURSED WINDEKU
For the death splinter we have Windeku, a rare card at level 3 that can attack with 3 mana, something of utmost importance to win our battle, one of the best cards for the death splinter.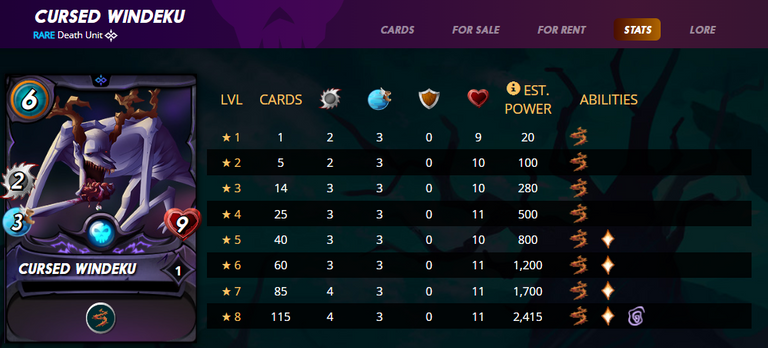 DRAGONLING BOWMAN
For the Splinter dragon I could refer to the following card that at level 3 has 2 ranged attack in addition to its Sneak ability that by combining it with other cards with the same ability we can make important strategies.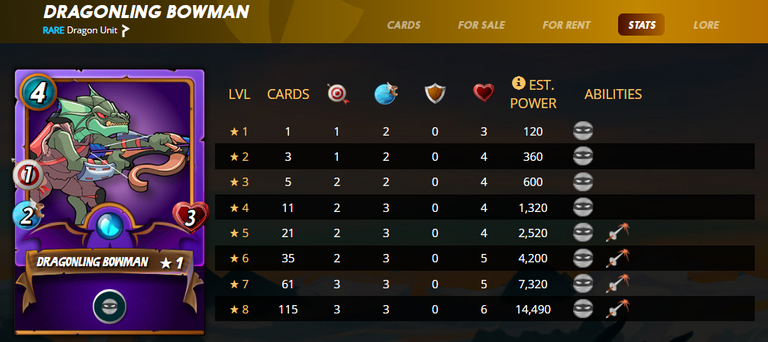 GOBLIN CHARIOT
Finally for the neutral Splinter we have Goblin Chariot which has an important speed of 3 points but especially that at level 3 it attacks with 3 points of ranged attack.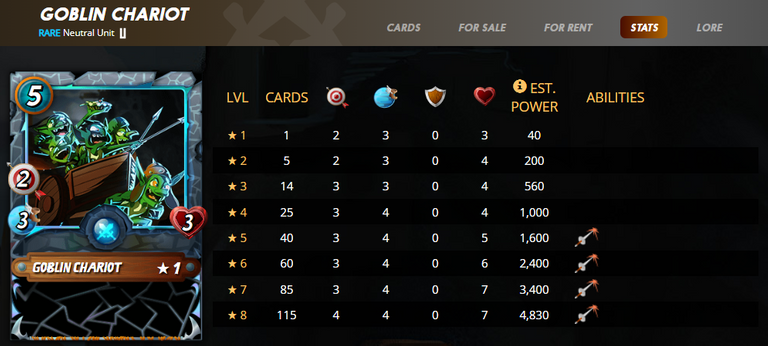 Right now I consider very important information that maybe before was not very well known, but certainly with the new epic summoners of the Riftwatchers edition that should be considered and taken into account for these strategies, since at least from my side I don't usually see them used much, although I think that the DARIA DRAGONSCALE summoner is key to establish strategies that increase the probability of victory.
For the silver league you can not use this buff because the epic summoner at that level coincides with the limit of the league for this reason here you could not get this advantage, but in the gold league, if you can use this advantage because in the gold league the limit does not match the limit of the epic summoner, if we review the epic summoners we can see that in gold league you can use one more level the rare cards, so you can use rare cards at level 7 and performing the same analysis of this post, as there are cards that acquire new skills, or even increase in their stats either greater speed, attack, defense, life.
I recommend you to take into account all this and simply try new strategies and try these summoners that can undoubtedly be the best for certain leagues.
END POST
---


Hola amigos como saben ando jugando en liga bronce en un periodo de aprendizaje para en algún momento ir por el top, en el transcursos de mis batallas diaria me encontré con una batalla que no entendí, llevo más de un año jugando y la verdad es que recien me doy cuenta de este situación que me supieron explicar en mi clan @fallen.angels, al cual invito a todos los lectores de este post pues siempre estamos activos y conversando de temas interesante del juego y demas cosas.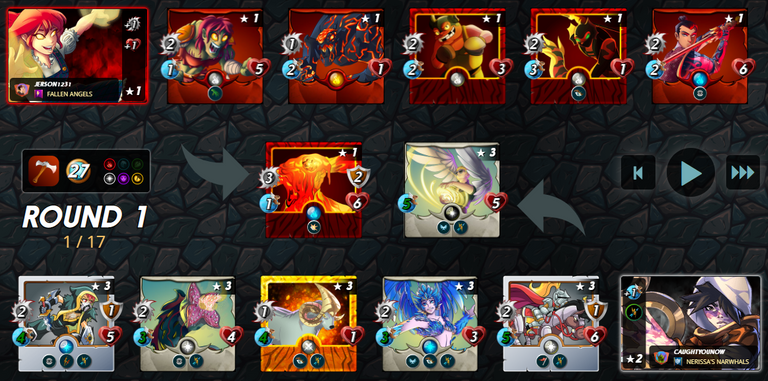 Lo que me sorprendió de esta batalla es que mi oponente usa cartas raras a nivel 3, y según yo eso no se podría hacer pues en la siguiente imagen se muestra que para liga bronce se pueden usar:
| Descripción | Nivel |
| --- | --- |
| Common | 3 |
| Silver | 2 |
| Epic | 2 |
| Legendary | 1 |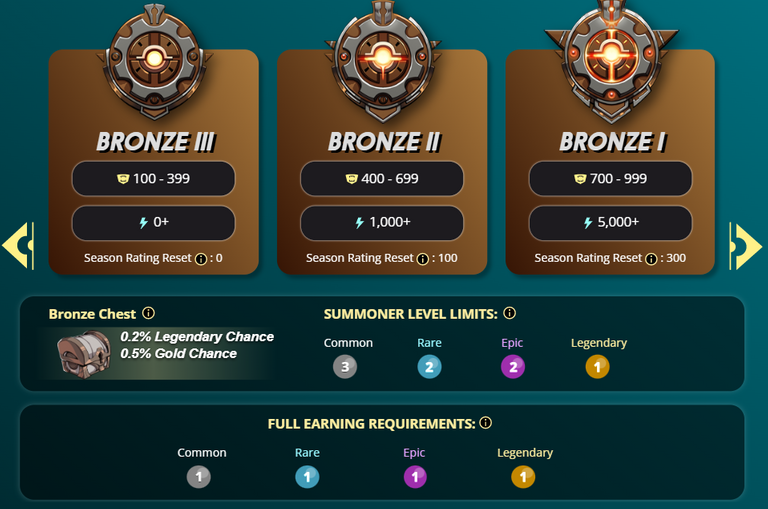 Hay que revisar dos veces esta imagen ya que aquí muestra que el límite es para los invocadores , eso quiere decir que si el invocador permite usar cartas fuera de ese límite claramente es una enorme ventaja para el que los usa, y claramente esta ventaja la tienen los invocadores épicos.
Como se puede ver en la imagen se puede usar cartas raras a nivel 3, alguien puede pensar que no es de mucha ayuda pero existen cartas raras que a nivel 3 adquieren un buff importante.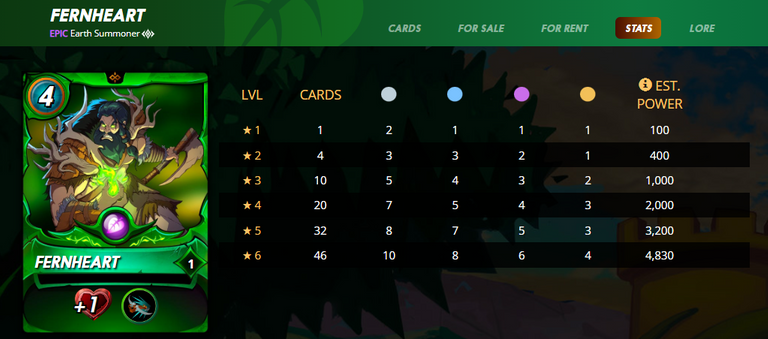 Existen cartas raras importantes que a nivel 3 pueden ser interesantes, aquí pondré unos ejemplos:
CERBERUS
En nivel 3 adquiere un punto adicional de ataque de melee de tal manera que atacará con 3 puntos, atacar en bronce con 3 puntos puede ser muy útil además que esta carta tiene la habilidad de curarse.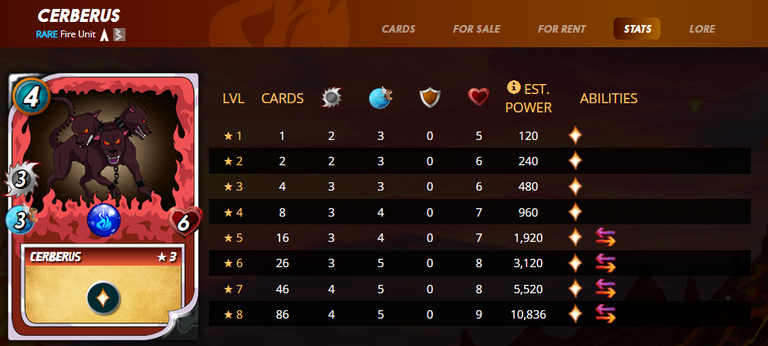 MEDUSA
Para el splinter agua ponemos de ejemplo a medusa que a nivel 3 adquiere Habilidad de STUN que considero que es una de las mejores habilidades del juego, sin duda es algo para tener en cuenta ya que puede darnos mayores probabilidades de ganar una batalla.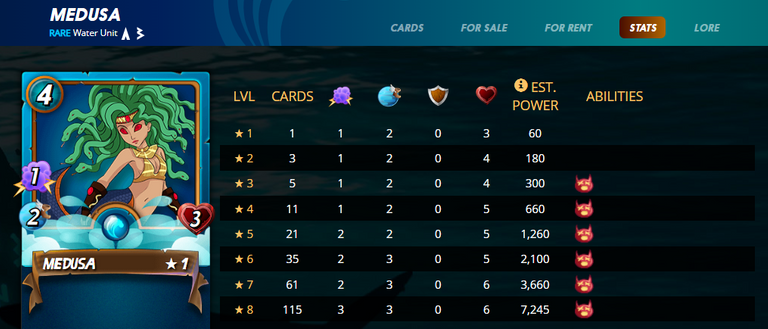 CHILD OF FOREST
Una carta que normalmente uso mucho ya que la acabo de comprar pero en nivel 3 adquiere 3 puntos de ataque de rango por solo 3 puntos de maná, la velocidad que tiene de 5 puntos es clave para esquivar algunos ataques, considero una muy buena carta que con el buff necesario puede ser de suma importancia en tu formación.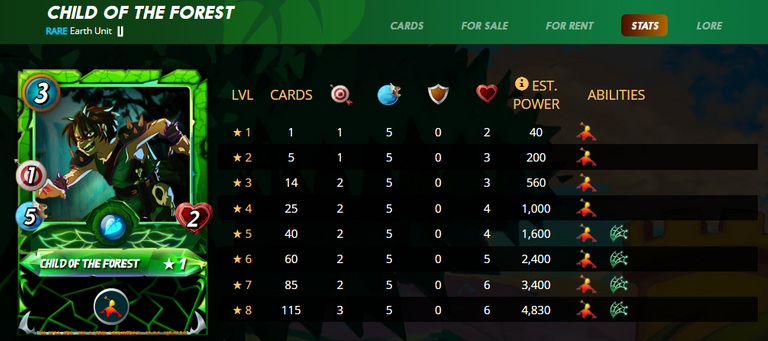 SILVERSHIELD ASSASSIN
Para el Splinter tipo vidad creo q mi favorita es Silvershield Assassin una carta que a nivel 3 tiene 2 de ataque de melee, pero con su habilidad de Double Strike lo cuál sería 4 puntos de daño además que si utilizamos el invocador correcto podría ser incluso hasta 6 puntos de ataque imaginen usar una carta con Inspire podemos hacer 8 de daño, se imaginan hacer tanto daño diversificado, lo cual claramente nos puede otorgar una victoria fácil.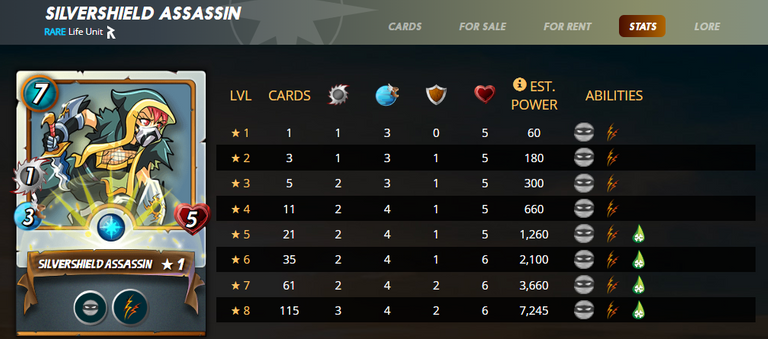 CURSED WINDEKU
Para el Splinter muerte tenemos a Windeku una carta rara a nivel 3 que puede atacar con 3 de maná algo de suma importancia para ganar nuestra batalla, una de las mejores cartas para el splinter de muerte.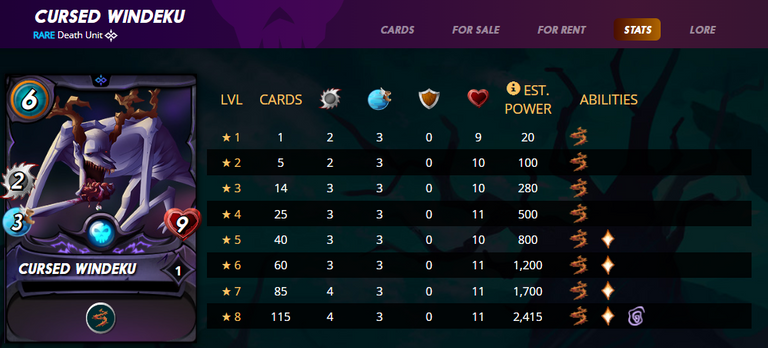 DRAGONLING BOWMAN
Para el Splinter dragón podría referirme a la siguiente carta que a nivel 3 tiene 2 de ataque de rango además de su habilidad de Sneak que combinándola con otras cartas con la misma habilidad podemos hacer estrategias importantes.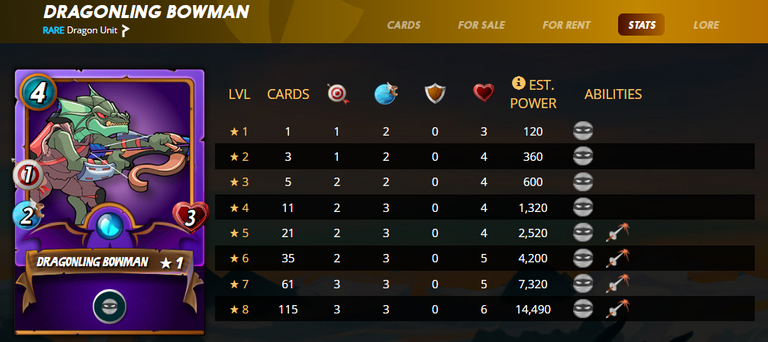 GOBLIN CHARIOT
Finalmente para el Splinter neutral tenemos a Goblin Chariot que tiene una velocidad importante de 3 puntos pero especialmente que a nivel 3 ataca con 3 puntos de de ataque de rango.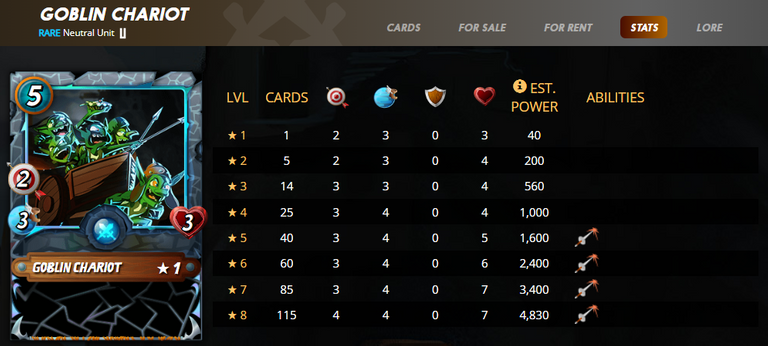 Ahora mismo considero una información muy importante que tal vez antes no era muy conocida, pero sin duda con los nuevos invocadores épicos de la edición de Riftwatchers que deben ser consideradas y tomadas en cuenta para estas estrategias, ya que al menos de mi parte no suelo ver que se usan mucho, aunque creo que el invocador DARIA DRAGONSCALE es clave para establecer estrategias que aumenten la probabilidad de victoria.
Para la liga de plata no se puede usar este buff pues el invocador épico a tal nivel coincide con el límite de la liga por tal motivo aquí no se podría obtener dicha ventaja , pero en la liga de Oro, si se puede usar esta ventaja pues en liga de oro el límite no concuerda con el límite del invocador épico, si revisamos los invocadores épicos podemos ver que en liga de oro se puede usar un nivel mas las cartas raras, siendo así que se usar raras a nivel 7 y realizando el mismo análisis de este post, ya que existen cartas que adquieren nuevas habilidades, o inclusive incremento en sus stats ya sea mayor velocidad, ataque, defensa, vida.
Les recomiendo tener en cuenta todo esto y simplemente probar nuevas estrategias y probar estos invocadores que pueden sin duda ser los mejores para ciertas ligas.

---
---