And why did I pick that?

It feels good to be in this community again. This is officially my second post here hehe.
I wasn't invited this time, I had previously followed the community and have had my eyes fixed for the next update.

I took a screenshot of the questions that were asked and I felt like I should go ahead and answer the two but I will still to the second question.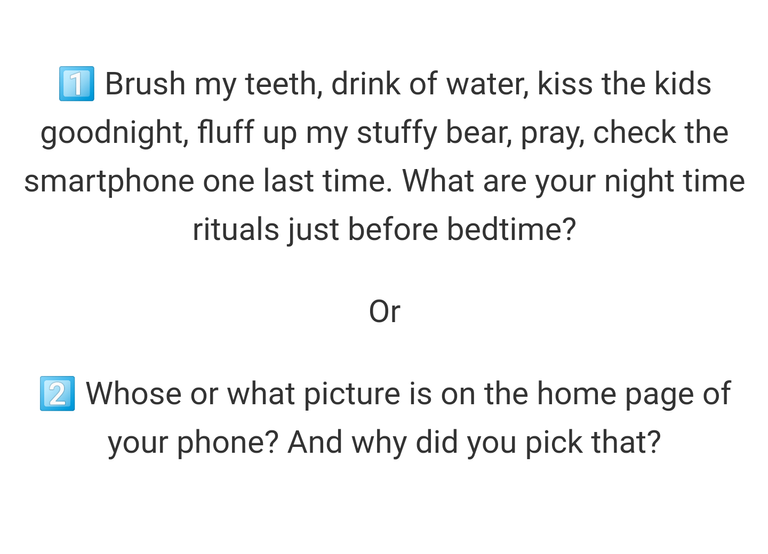 Whose or what picture is on the homepage of your phone and why did you pick that?
Here is a picture of my homepage, the same as my lock screen.(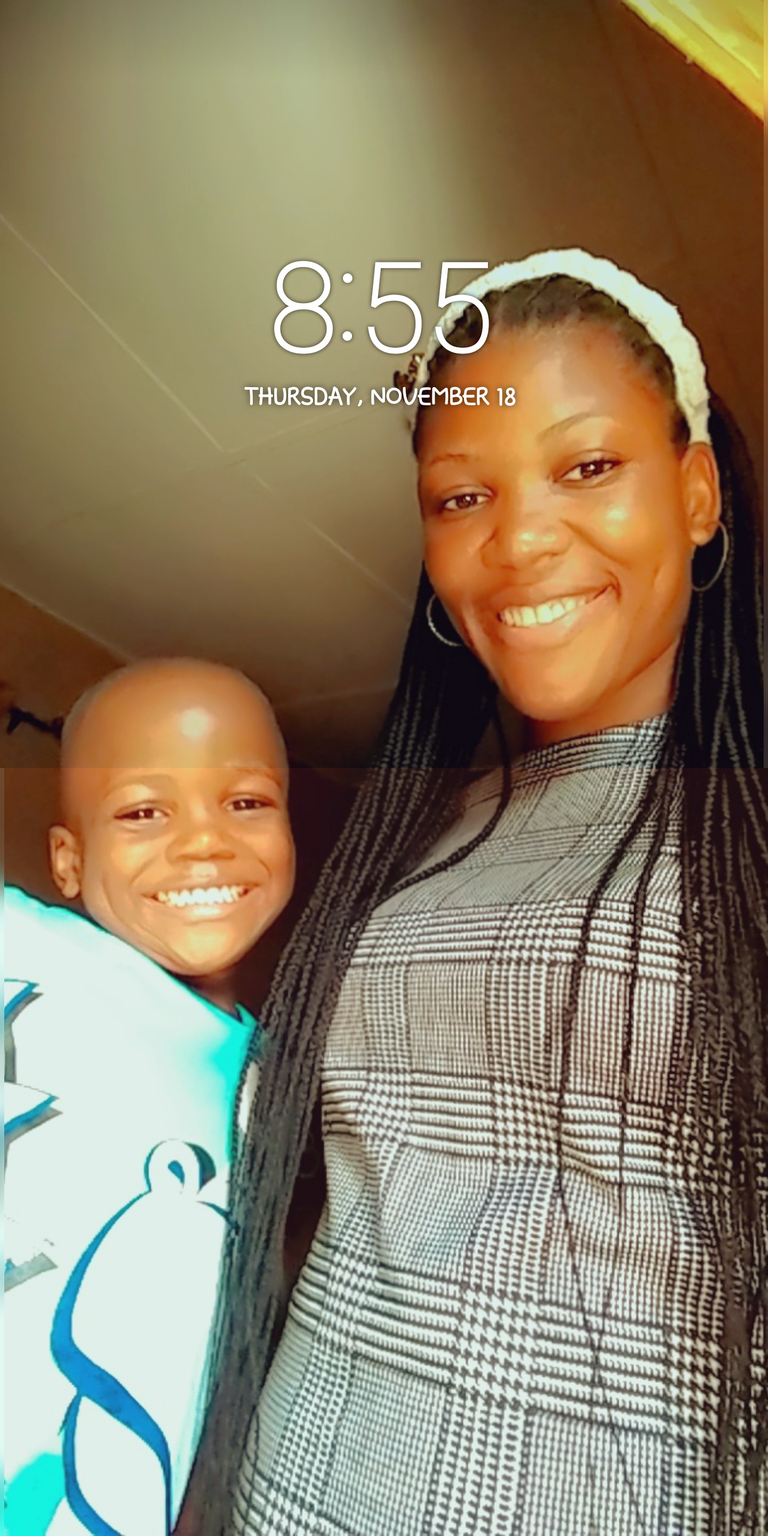 )
That's me and my son.


We got back home from church feeling excited then I decided to take a selfie. My son who always loves taking selfies with me joined with his sweet smile and I took the selfie.

I was just going through my phone, thinking of something exciting to do on it. The first thing I did was to change the font, then I went to the homepage and lock screen settings, I tried several backgrounds but I wasn't feeling them, the vibe just wasn't there. I decided to go through my gallery, I foulock screen and decided to use it because I love it, the smile is perfect for me, and every time I go to the homepage or lock screen of my phone and see the picture I use, it makes me feel closer to my son, I feel good as a mom, Anotpriority reason why I picked it is to remind myself constantly that no matter what happens, he is and will always be my top priority.
This is my entry to the lady of hive contest #57
I invite @esther-emmanuel to join.
---
---