🐰 Easter Competition - Win $THGAMING $HIVE $PIMP $STARBITS or a Splinterlands Chaos Legion Pack! $25.5 USD in Crypto Prizes. 7 days to enter.
Welcome to the next THGaming Community Posting Challenge

TLDR: Competition Entry Rules
Post original Gaming content in the THGaming Hive Community. Comment with a link to your Post/s. Use up to 3 of the hashtags (mentioned in PRIZE LIST) to qualify for those prizes. 5x Winning Posts will be chosen in 7 days. Community posters can only win ONCE per account, but can post as many times as they want. Each winning Post will receive ONE of the Prizes below.
PRIZE LIST :
TOTAL Hive Value (all prizes) - $27.82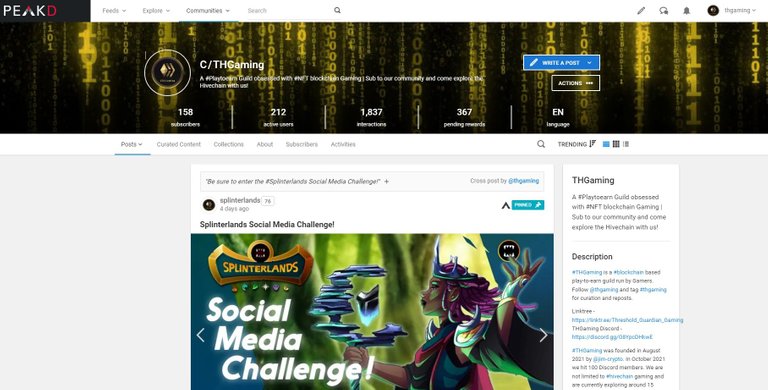 Our Community has been growing at a frenetic pace and we are incredibly active for a newly formed Hive Tribe.
THGaming Easter Competition - How to Enter & Full Rules:
Post any Game related content in the THGaming Hive Community within 7 days of this post being published. Include the #thgaming tag somewhere in your Entry Post/s so that they can be curated (upvoted).

Post a LINK to your post Entries into the COMMENTS SECTION of this post. Include up to 3 x hashtags of the prizes that you want to be eligible for, as per our "PRIZE LIST" at the top of this post. #hive #thgaming #pimp #risingstar #splinterlands

The Competition closes in 7 days, once payout for this Post occurs. 5 x Winning Posts will be chosen.

Winning Posts will be chosen by the THGaming Developers. An account can only win ONCE but you can post in the Community as many times as you want and from different accounts. High Quality gaming posts have a better chance of winning.

Each winning Post will receive one of the prizes listed in the 'PRIZE LIST' at the top of this post. Please allow us up to 1 week for Prizes to be handed out, once winners have been chosen.

Cross-Posting (your content) from other Communities will not count in this Competition, it must be a post created in the THGaming Hive Community. Feel free to Cross-post / Reblog after posting in the THGaming Hive Community though, it is your content after all!

As a rule, THGaming Community posts of 'substance' will be Upvoted and/or Re-Blogged by members of our Curation Team.
Any questions? Ask them in the comments and I will answer as best I can.
Good luck to everyone who Enters!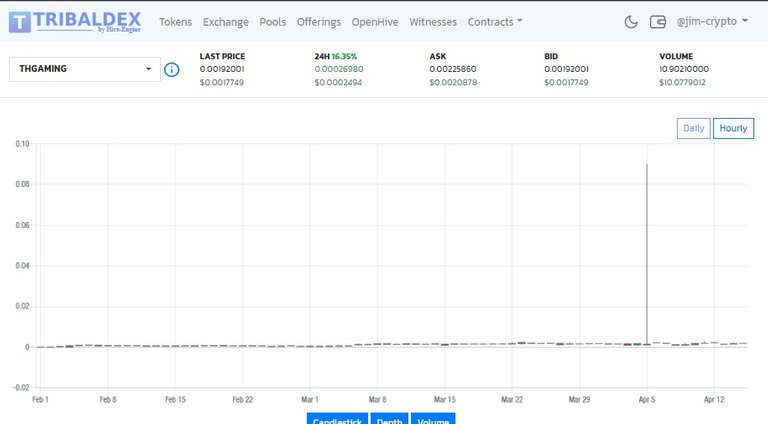 The $THGAMING Token on Tribaldex has been trading strongly.
We will be running more Hive Community and Social Media Competitions this month. Keep a look out on our Social Media accounts for competition announcements.
For those of you on holiday now, I hope you have a fantastic time. As always, Trade safely and Game hard! If you would like to join THGaming and explore the #Metaverse with us, our Social Media links are below.
THE END
---
---
Official Social Media Links
🔸 Linktree Official - All Social Media links


$THGAMING on Tribaldex
Consider Delegating your Staked $THGAMING to our Official Curators : @jim-crypto @thgaming @entrepidus @dynamicrypto @thg-curator @thgaming-curator
---
Post rewards will go towards powering up $HP and funding ongoing Guild development.
---
---