Top 6 Daily Habits To Help You Grow On Hive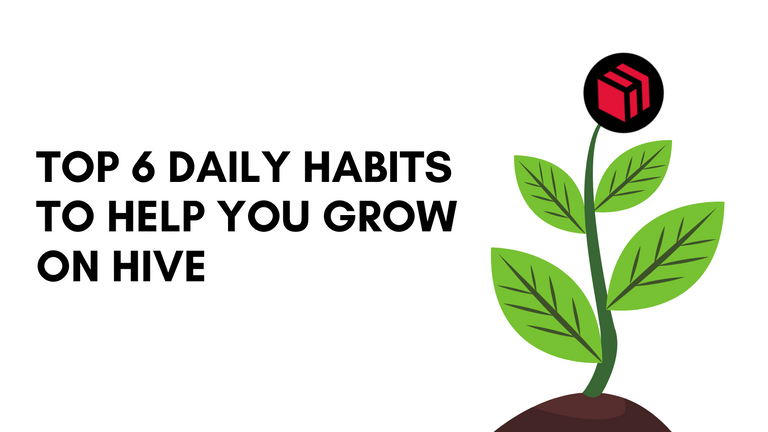 Last week I fired up our newest 'challenge' on the blockchain!
We called it #ThriveOnHive because when you put the effort and the dedication into your journey here on chain, it truly can be life changing.
Today I thought it would be a good idea to go over some of the fundamentals we mentioned in our little PDF / graphic from last week. You can also check out the previous posts and downloads by clicking here!
A quick refresher....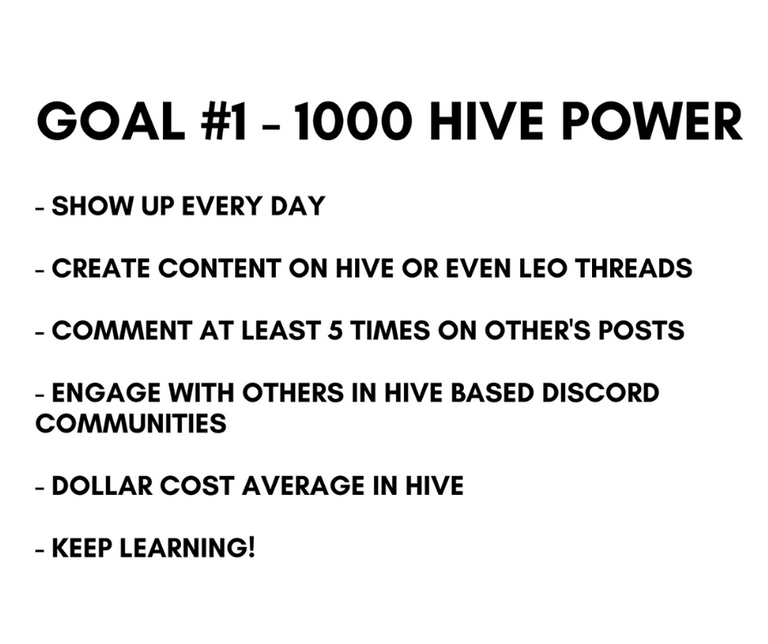 Let's dive into each of these daily tasks that you can dedicate yourself too on your journey! In this post we'll tackle our first goal of reaching 1000 Hive Power. Later this week we'll dive into Goal #2 :)
1. Show Up Everyday
I cannot begin to describe how important this is for your journey. You do not need to write a Pulitzer Prize winning article, but you MUST show up and put in the work. Here's the best part, you can easily comment using apps like @ecency to stay in front of people on Hive. There truly is no reason why you cannot, be here every day!
2. Create Content On Hive / LEO Threads / 3Speak / Liketu
No matter what your passion is, there is an application that you can use on Hive. And content doesn't mean, it needs to be a 500 plus word post these days. Take some pics on Liketu. Upload a video on 3speak. Talk about your favorite sports team on Threads. Get into the habit of creating every day!
3. Comment At Least 5 Times On Other's Posts
This should be the bare minimum. And I get it, we all have a life outside of Hive and only 1440 minutes in the day. However like I mentioned above, you can easily use something like Ecency to stay on top of your daily engagement!
4. Engage With Others In Hive Based Discord Communities
I remember being at HiveFest 3 in Poland a few years ago. @aggroed from #splinterlands was presenting to the audience and he said..."If you aren't using Discord, you aren't doing crypto properly!" Now I'm paraphrasing but the point is...Until we get an on-chain option, Discord is still a fantastic way to get to know the community. Remember, people do business (follow, comment and upvote) with those they know, like and trust! Your job, is to get people to know, like and trust you!
5. Dollar Cost Average Into Hive
This may make people uncomfortable but all I can speak about is my own experience. If I didn't get into the habit of actually investing my own money (which little I had) into this blockchain, I am not sure I would have taken things as serious. Yeah, we can earn tokens here from our efforts and that's awesome...However nothing will help your journey be more rewarding than putting some skin into the game! It doesn't have to be thousands, but try adding like 25 Hive a week into your account if you can afford to....Magical things happen!
6. Keep Learning!
Attend the AMA's. Watch the townhalls. Read the posts. Do your research! Never take a day off of learning about this blockchain and the crypto world overall!
Update On The Challenge:
I've been rewarding creators who use the tag #thriveonhive with some upvotes as well as shares in HSBI. We're going to do something extra special this week...
We wanna see those hashtags and your progress with the challenge.
On Monday, we'll be giving away this Gold Foil Legendary card to one lucky participant:
To be entered to win...Simply use the hashtag #thriveonhive and share with readers your experience with the challenge!
---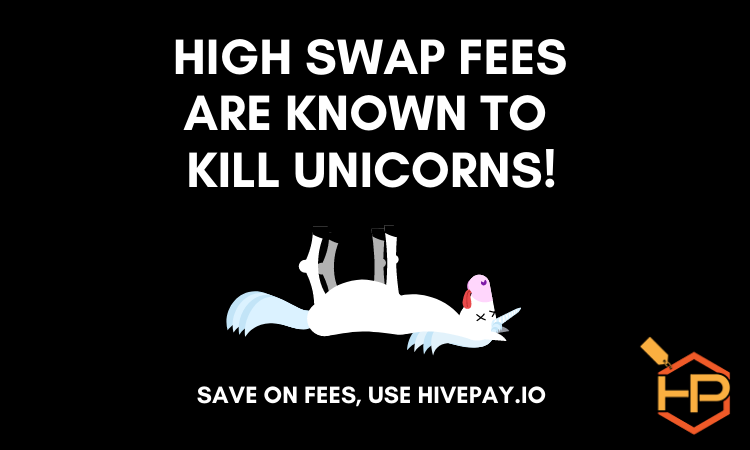 Save BIG on all your Swap.Hive / Hive needs with HivePay:
Vote for our Witness Node (clicktrackprofit) On..
Hive:
https://peakd.com/me/witnesses
https://wallet.hive.blog/~witnesses
Gift and tip CTP tokens to awesome content creators using the brand new @CTPtips Bot!
Stake CTP and use the prompt !CTP to gift tokens to your favorite creators!
---
---