My Latest Journey In The Investment Side Of Splinterlands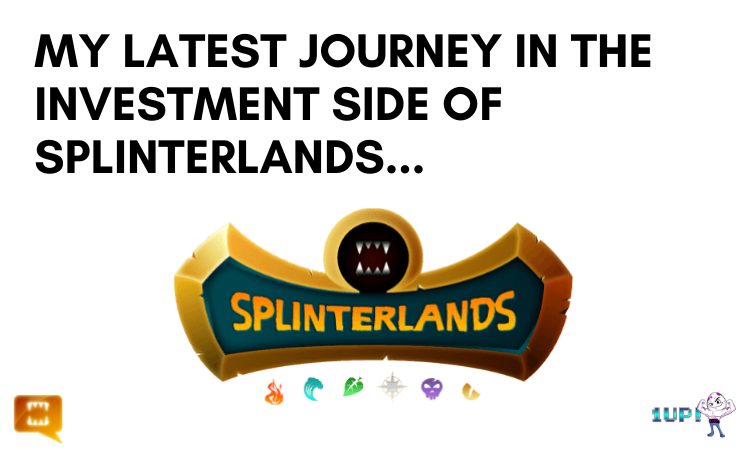 Over the past few days, I've been slowly buying up some Gold Foil Legendaries as well as Gold Foil Epics....
Now before people think I went and dropped 100k on Lord Of Darkness, I just focused on the ones in my price range - The new rewards cards!
The loot looks like this...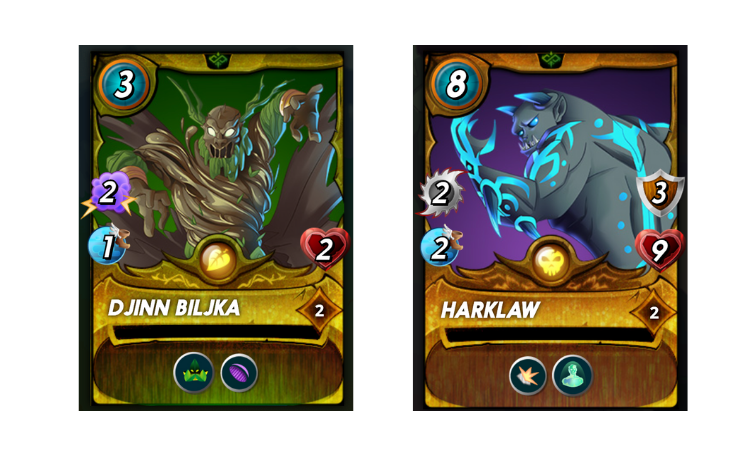 I want to grab Oshannus too, but he's starting to get up there in price! But here's the cool thing about these buys I made...
I purchased Biljka for around $240...
He's now on the market for $339
And I grabbed Harklaw for $280, he's now at $325!
Not bad. Heck I'll take it, and while the price of these cards may go up or down, it adds to what I believe is the massive gold in this game - The rarest assets, the Gold Foil Legendaries.
But not to be outdone...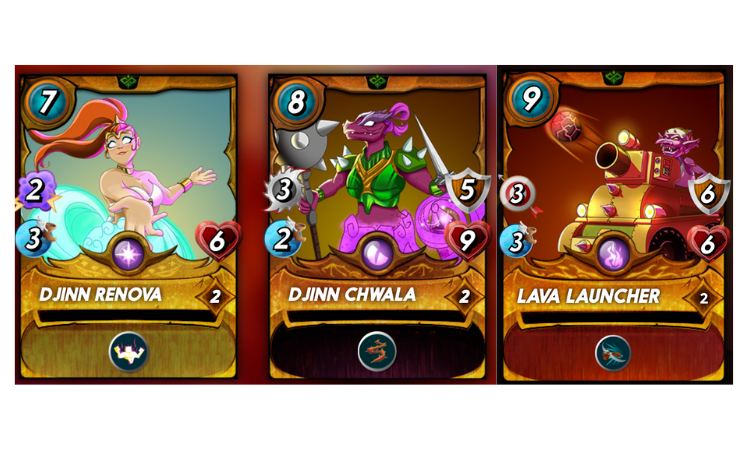 I grabbed a few Gold Foil Epics as well...
I had to get Lava! This card is my new favorite to pair with Yodin...But I've been reading up on a ton of information about which cards can potentially become power houses down the road.
And both these Djinn's seemed to come up time and time again.
Renova is cool, but to be honest I don't really play much with the life splinter...But Chwala....Oh boy!!!
This card is insane. That thorn damange alone, is so cool..But what a tank of a card.
I think I'll be working on leveling both Lava and Chwala up first...And that'll be quite an accomplishment :)
Here's the prices though....I bought these while they were all hovering around $50 each.
Currently:
Djinn Renova - $77
Djinn Chwala - $66
Lava Launcher - $63
Yeah yeah, I know...These are the new rewards cards and the prices my go south when Chaos launches....
But that's the best thing about buying these cards in Splinterlands. I can USE them every single day, I can rent them or I can stack them and build them up....
And when you think long term here, you tend to get rewarded :)
What new rewards cards are you targetting to max out first?
---
---