Splinterlands: Back In Gold Again (Analyzing My Season's Rewards)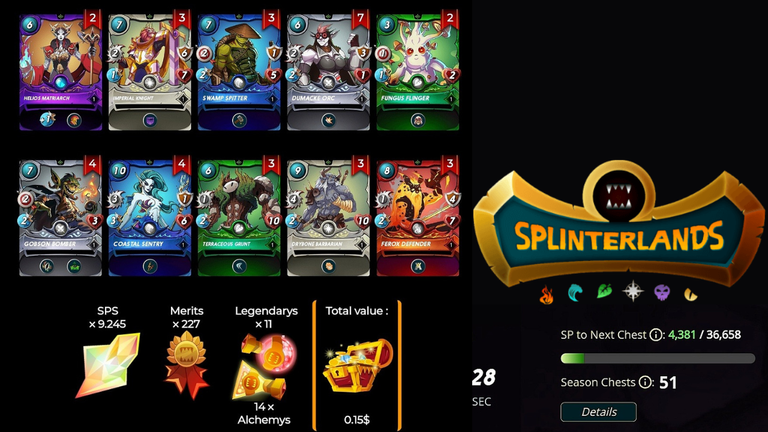 ---
Waiting till the last day of the season before heading into Gold is one of the most favorable tactics of players who want to prevent the onslaught of players with sophisticated deck. The Gold League has proven to be a difficult place.
This was where I once conquered with an $85 level 3 Water Summoner Kelya Fredul. (The price has since taken a beating) Things have become so different now, the influx of soulbound cards has rearranged the strategies, and people with more money are desperately buying newer cards and this creates a vacuum.
The rewards are tilting to those with skin in the game. So, it'll be tougher, but I relish the challenge, it's not currently rewarding, but it's the stuff of champions. Whoever is willing to profit from any crypto project will be willing to hodl, buy more assets, put in more time and effort, and stay greedy while others are selling.
Now, away from this crazy prologue.
I finished the season with 51 chests, I moved into Gold, 4 days before the end of the season, and earned gold chests for 4 days, however.
This created some form of positive energy and expectations, but it was not as I expected it: No legendaries, no CL pack, no decent SPS haul, just two copies of summoners.
This confirms the theory that silver chests are mostly nothing to write home about, as you have more chances when you earn gold chests. However, I will also attribute my SPS holding for this reason.
I currently have an incoming 16k SPS delegation and it's currently one of the reasons why I can even earn 51 silver chests till the end of the season.
The rewards are not totally bad, but I've fallen short of the expectations to have more summoners to improve the efficiency of my cards. I have gotten a lot of my soulbound cards to level 6, (mostly common) which means I'll be needing level 4 summoners to fully play them to their potential.
My most valuable summoner is a level two gold Possibilius the wise, which can play my common cards to level 5.
However with the possibilities of the soulbound summoners, I know I can build summoners without money cost, that'll allow me to use some of my high-level cards.
I've come short of my quest this season to increase the level of my summoners, hopefully, I'll have the incoming 16k delegation for this season again, so I can compete and get more gold cards (my delegators have been gracious enough already) So it's been amazing to move back into the wild format, I have made progress game-wise and I'm hoping to consolidate my stay in the Gold by earning gold chests.
---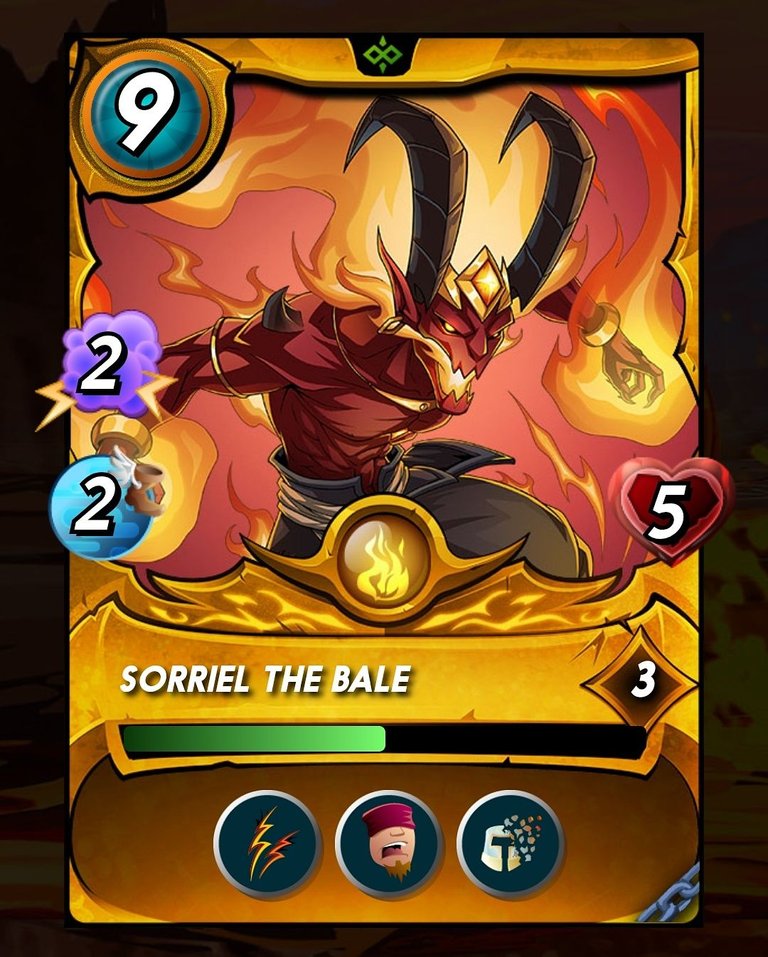 ---
---
A GFL Playing DAILY FOCUS
Two days ago, I got a GFL level 3 SORRIEL THE BALE with a whooping 37k collection Power, and with one copy I'll get it to level 4 (this was when I started playing gold daily focus) I really wished it was a gold summoner, or at least some of the preferred elements, but then, a win is a win, and I'll need to up the level of my summoner to fully use this card to level 3.
For now, I can only use it at level 2. I've been building my soulbound summoners as well.
---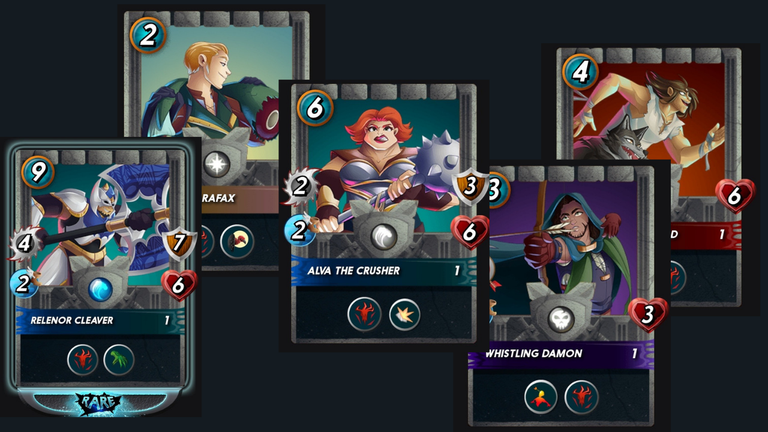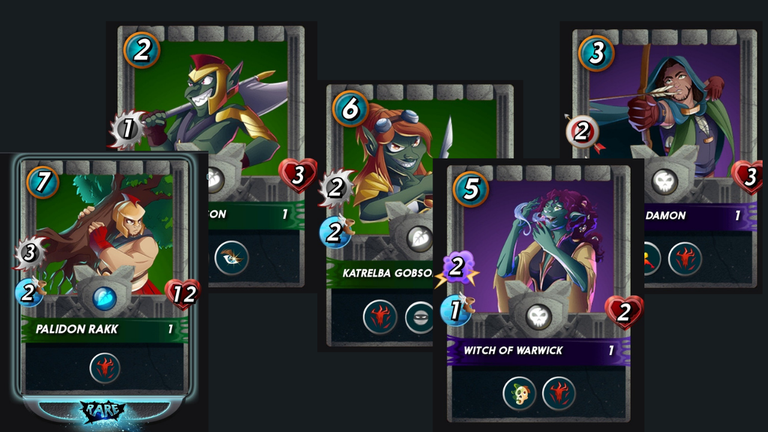 ---
---
Guild Report
It's been going well in my guild, and although my win rate has decreased in the previous two outings, I'm still grateful to earn the SPS rewards to increase my haul.
SPS is highly coveted at the moment, and the reason why this isn't overly felt is the inflation, I feel that maybe a burn mechanism or a way to reduce the inflation might just up the price.
I am yet to get some of the Gladius cards that I want badly. Having been destroyed a lot by some of these cards, the need to own them has increased.
I'm still hopeful for them all at least till the end of the year. It's not been an exciting season reward for me, but the positive is that I'm playing in gold and stipulated to earn gold chests this season.
---
---
Interested in some more of my works
---
---
---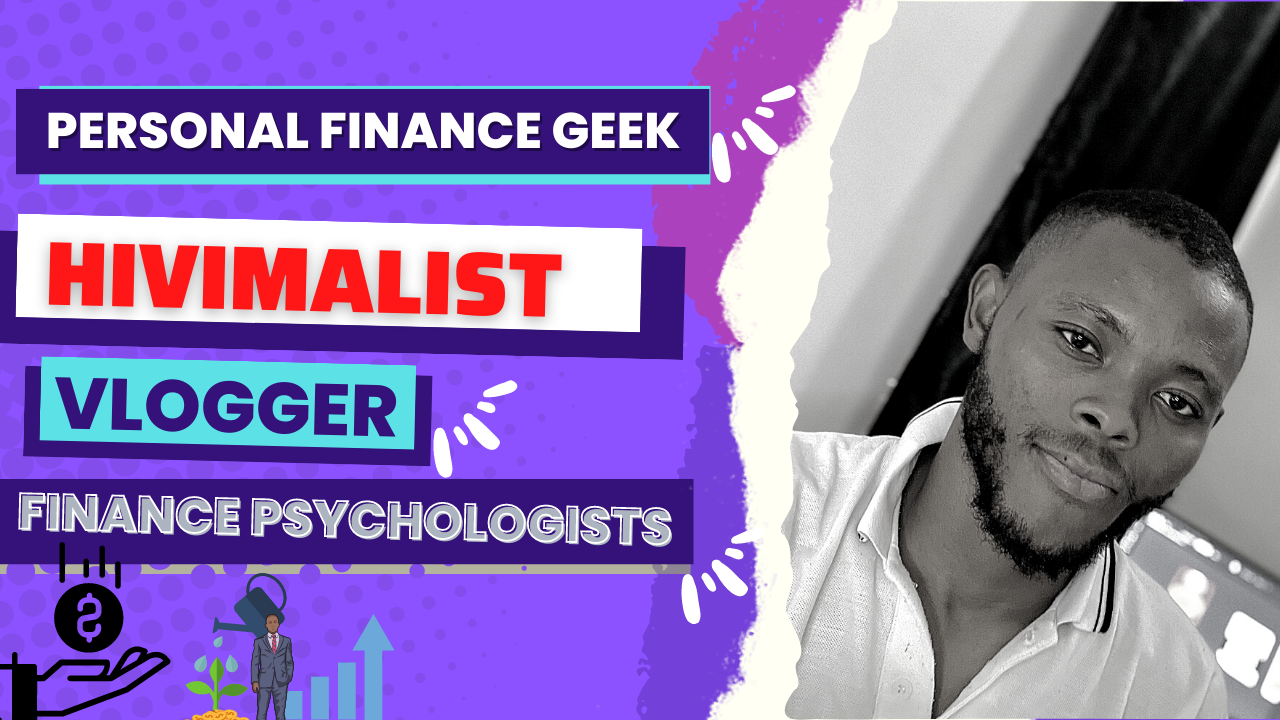 ---
---