Splinterlands: Battling The "Modern" Money Bags.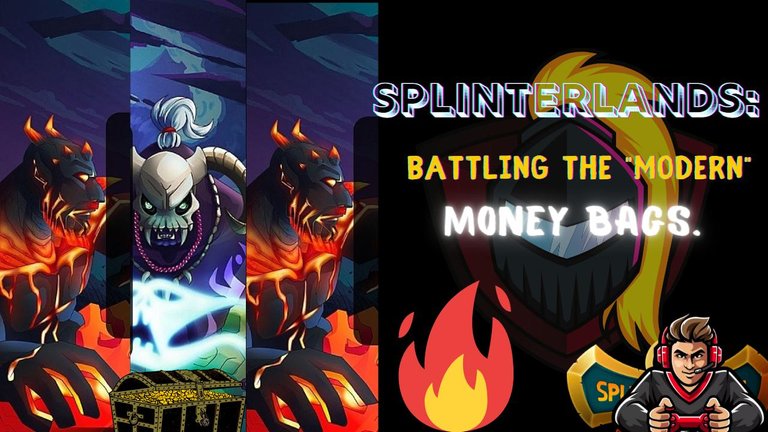 ---
---
So I was checking some of my stats on splinterlands and I looked at my stats in modern format and even if they were not really groundbreaking, it was somewhat decent. So I played 1057 battles in the modern league and won a total of 558, just above a 50% win rate.
Of course, this isn't comparable with the 13k battles I've put in in the wild format, but I do know it took me less than four weeks to rake in over 1k battles in modern and over 14 months for over 13k battles. Close enough, but I seemed I slightly put in more battles in modern cumulatively and I'm not sure why this is so.
My highest streak was 12 battles and this came when I leaped into silver one
Streaks Creates A Confidence
Surprisingly I was always handed my ass the moment I started playing in modern, I found it difficult to play without some of the cards I invested in, and this was because I spent money to build them which made it inevitable that my tactics would be built around them.
When I started playing splinterlands, I allowed the chaos legion cards I got from buying the packs to determine my tactics and this was because I relied 70% on the packs to build my tactics. However, I spent some money buying some other utility cards as well. However I was only used to playing one format and when the modern format was introduced, I didn't know I could compete in a higher league with lesser collection Power.
---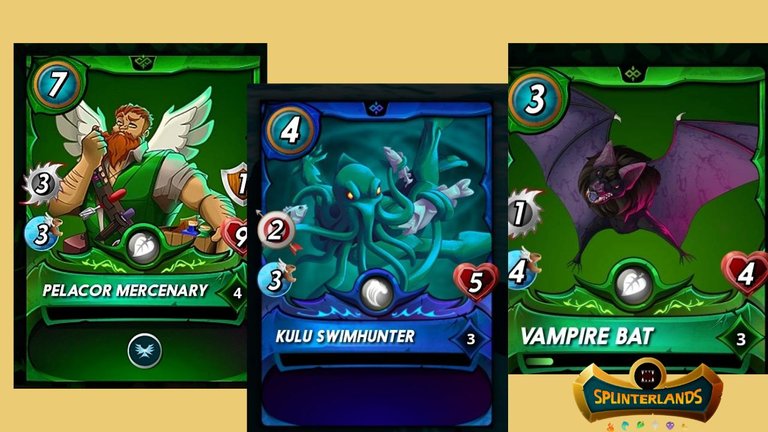 Upgrading some cards
---
So Little For So Much
I was only focused on how it might be difficult to reshuffle my strategies to play without some of the cards that are crucial to me and when I started playing my ass was completely handed to me. In the modern format, people could accomplish so much with so little. With a mana of 14, some people could unleash chaos so much that you'd begin to wonder if you had the same mana with them.
However, playing in the modern league taught me that you cannot use only cards that perform a sole function, a card must be versatile and able to play in different rulesets and it's even a bonus when these cards are low mana'ed. So on the bronze modern format, since the game was mostly low mana'ed the players invested and played cards that could cost so little but do so much damage.
---
A Creative Way To Squeeze Out Value
So because I didn't know this earlier, it was difficult for me to cope. However, when I discovered I could play even higher in the modern format, I decide to learn and compete, although this was the harder alternative, I could just decided to pump in the dollars, but because I couldn't afford to do this, I decided to do it the hard way.
The "Money" Way
Someone in my comment section some days ago said splinterlands is mostly about how to creatively squeeze out more value from the original value one has brought in and not completely the money spent. I agreed, the money buys you assets, but you need to completely configure these assets to get good rewards. A lot of people can only choose the hard way for too long because eventually, you'll need money irrespective of how creative and permutative with the market is.
---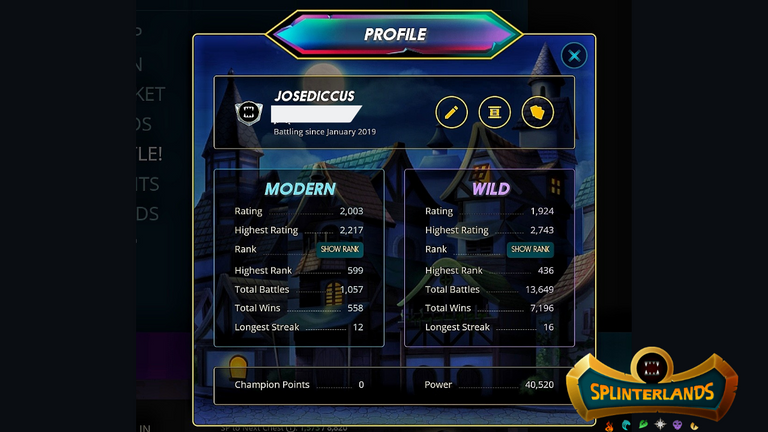 ---
Splinterlands is absolutely terrific but sometimes its future creates uncertainty
But in a good way
For example, some of the proposals we're currently seeing seem really good on paper but it's a different thing when we decide to get practical with it. However, this isn't to say they wouldn't, but from a tiny investor's point of view, I think there are some times when one craves a little stability and the proposals are coming so fast.
which means that players would have to adjust their money, time, assets and strategy to be on the good side of these proposals. At the end of the day, I think we cannot know everything, we just have to give it a ride. So mainly, my losses in the modern format haven't been because my tactics have been bad, it's just a case of other opponents having a better lineup.
---
More For Less?
Brings A Nervy Competition
Because people want to climb higher with lesser collection Power, they're bringing the competition to the modern format, and hence no matter how good you are, you might be outsmarted by an ability that you cannot afford to purchase.
However, I've always managed to fare better despite the heavy defeats by better decks, this secret is based on the fact that I've discovered a favorable playing time and retiring to battle another time when I'm beginning to accumulate streams of losses. It's what a player should do when they do not have enough resources to compete, except to be smarter, wiser, and calculative.
---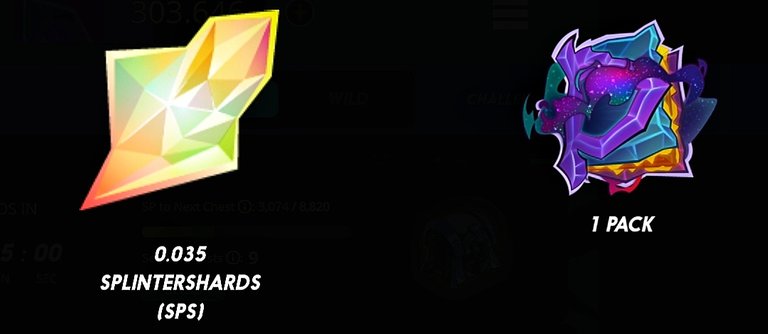 A pack can be encouraging
---
A Pack Reward Renews Your Hope
Looking on the brighter side, I got a pack in my daily quest and this is one of those exciting moments that come when you're about to be discouraged as to how scintillating your wins have been but your rewards haven't just matched them.
It's exciting for me and I don't know if this might affect my end-of-the-season reward, but getting a pack is always exciting, I don't know what the future holds, but I'm sure I'll keep grinding, and keep showing up every day, irrespective of the changes and all.
---
---
---
Interested in some more of my works?
---
---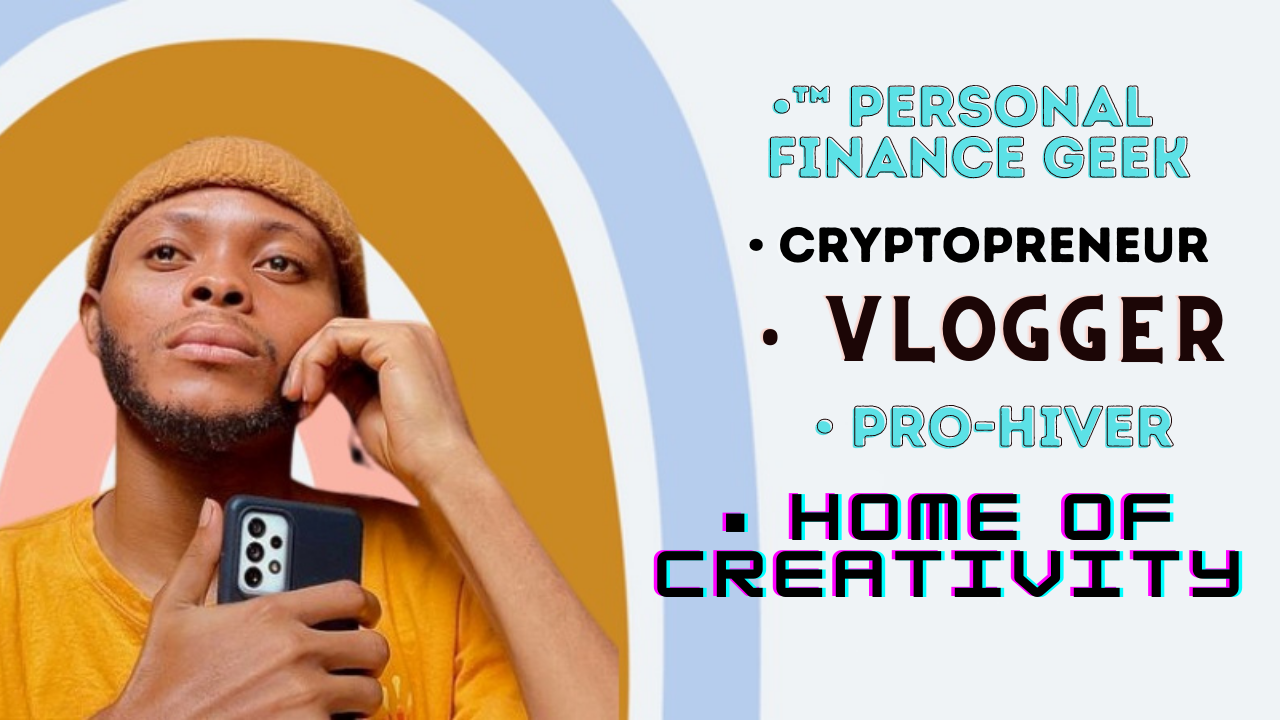 Posted Using LeoFinance Beta
---
---