Splinterlands Update 7/13/2022 | Clint Eastwood Edition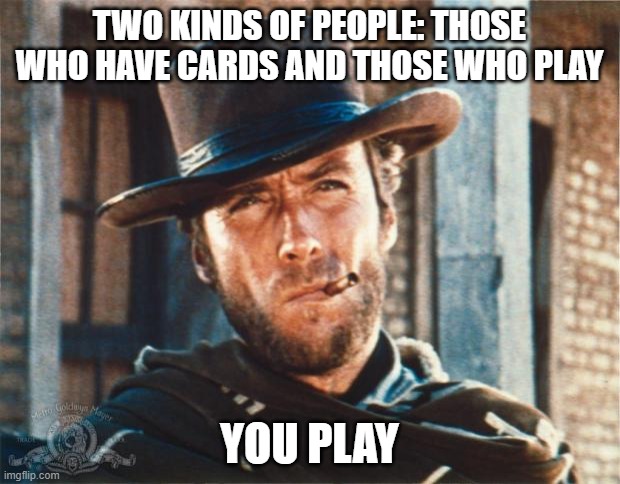 More and more players are renting, which is a net positive. Will people with a ton of cards eventually lose interest and make this meme 'more true'? If you look at all the 'LOW POWER' messages at the top of the leaderboard, it's already kind of true...

The Good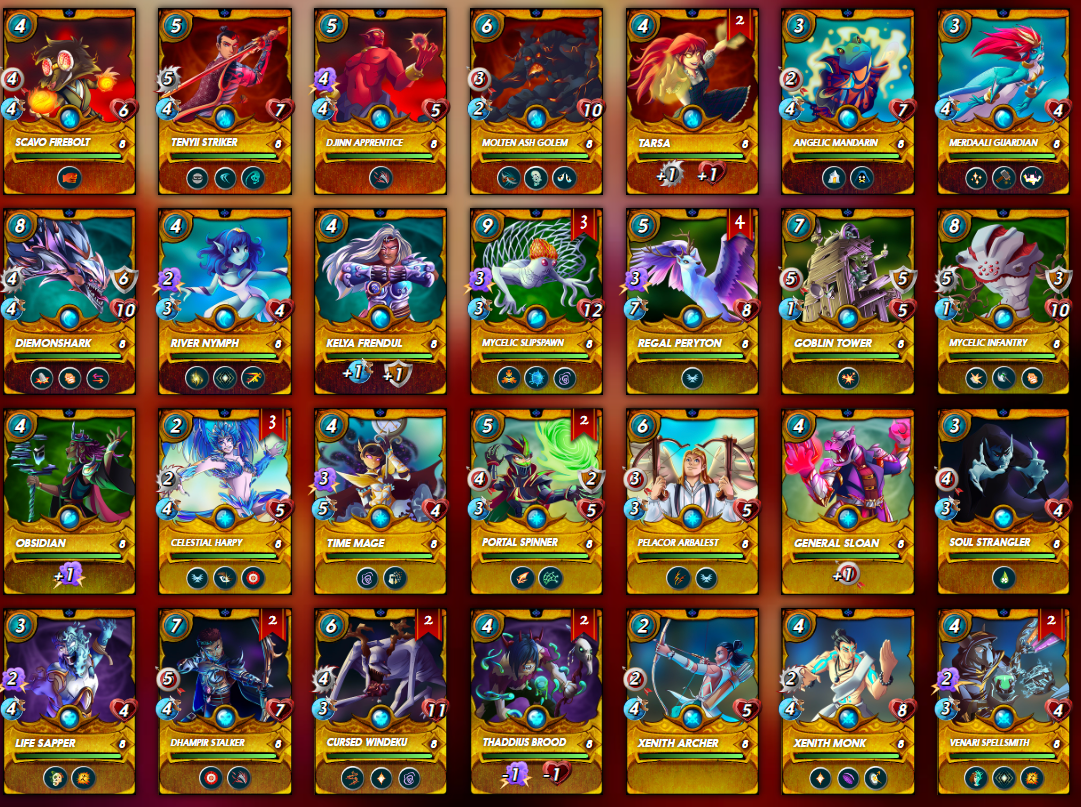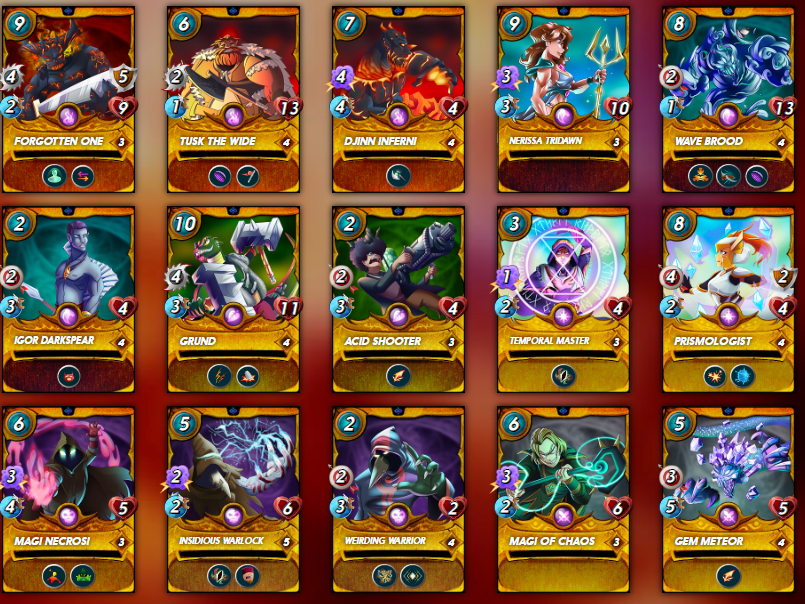 So I got 100% of my rare gold foil Chaos Legion, and made some good progress on my epics. Going forward I'll have to balance upgrading my gold deck with accumulating DEC.

The Bad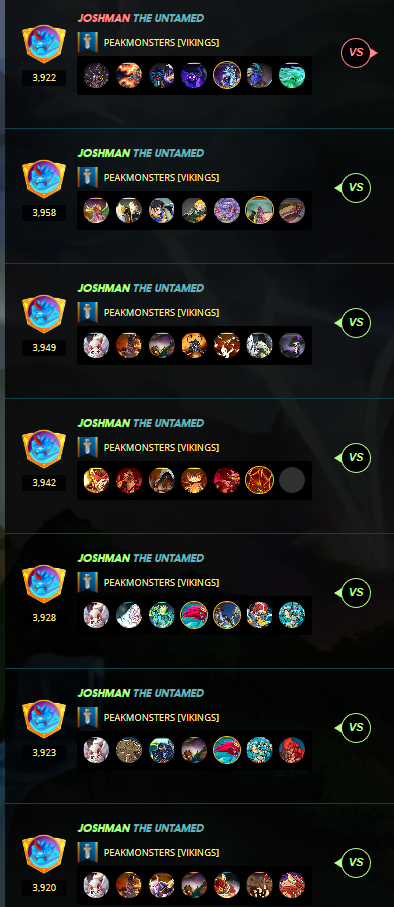 Like last season I was playing in diamond. What can I say, being at 3900 rating and winning a series of 6 battles against 3600s, only to lose one to another 3600 and get knocked back to where I started is pretty lame. This happens a lot. That last battle knocked me out of the top 40. Perhaps the 3900s is just a shitty range to be in. It's just frustrating to win a string of matches and get that effort erased by losing one. Is it a problem that needs to be fixed, or am I just a lousy player, who knows?? I just know that grinding your way up 3 points at a time for several matches, and losing one and getting knocked down by 38 is demoralizing.

The Ugly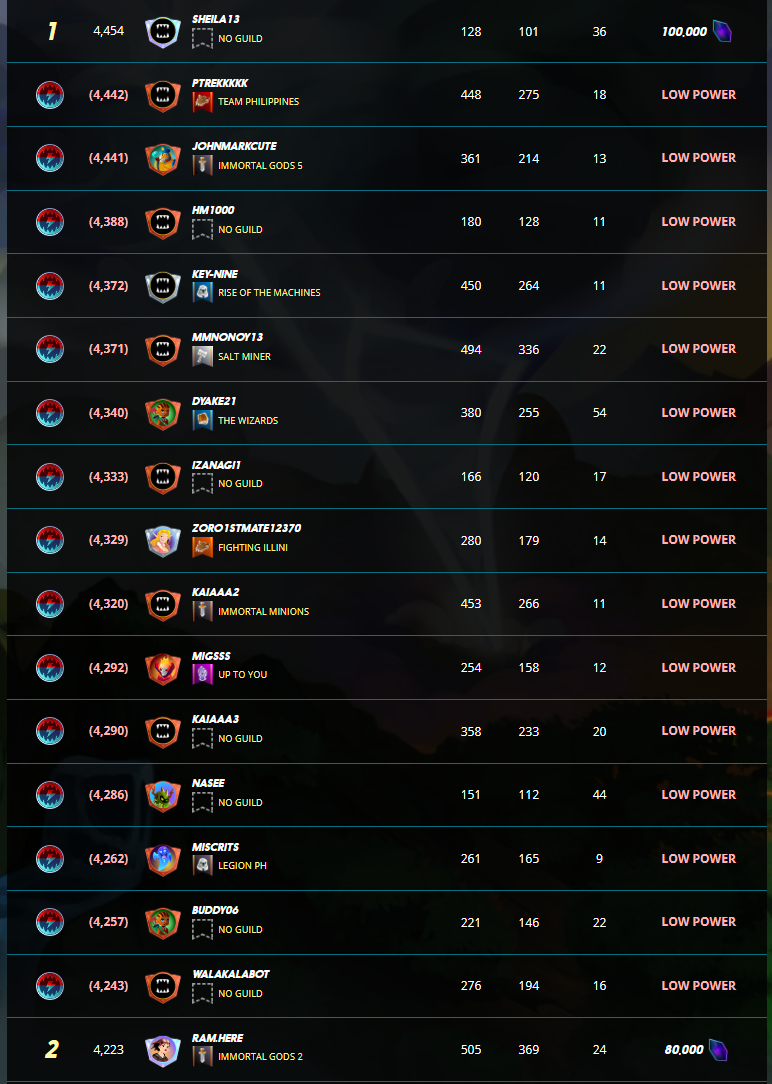 This is just ugly, I don't know how else to say it. It's very difficult to know where you stand when everyone in the ranking has powered down. I don't like it. I think that it DOES NOT reward people for controlling assets longer term, and the optics are just bad. You should have to maintain a qualifying level of power for the entire season in my opinion. Maybe there are externalities from that I'm not thinking about. You tell me.

A Fistful Of Dollars
I need to take a break from playing for a while to spend more time on other pursuits. Ranked is just a time suck, and the ROI in terms of time spent just isn't there. I need to allocate more time to acheiving other goals, so actively playing Splinterlands is an unfortunate casulty for now. I will probably jump back in later after the transition to SPS rewards is complete.

For A Few Dollars More

I just listed ALL of my eligible cards for rent. I'll tell you what, there's no way actively playing would ever net me 40k dec per day. Not even winning the top spot for champion even comes close. And this is without the cards I've been playing with the the past 24 hours. After those get rented I think I should easily be getting about 50k dec per day. For a little while I'm shifting my focus from acquiring cards to acquiring more DEC, though I will pick up a card here and there. I'm still trying to pin down another validator node but the price of SPS keeps dropping. Luckily there are still over 2000 of them in this tranch. I'll be keeping some SPS powder dry, but I suspect the price will get worse before it gets better. I'll be keeping my eye on both the price and supply in the interim.
Posted using Splintertalk
---
---