Splinterlands Art Contest Week 218! : Original Character Design : Machine-nobu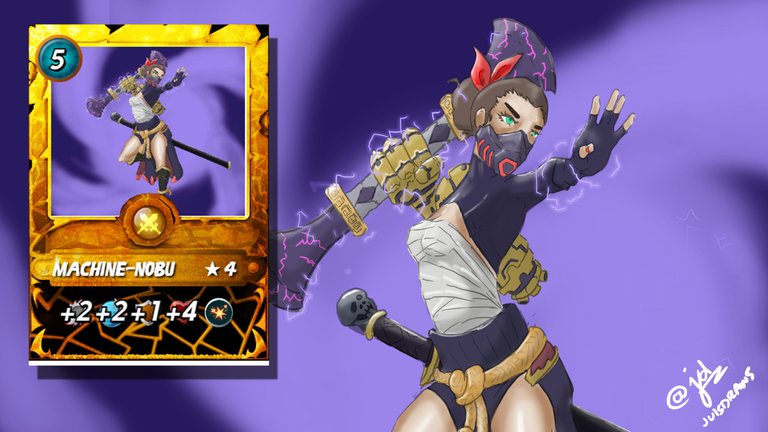 Good day @splinterlands and Alien Art Hive community, this is my first try to create an original character design for Splinterlands Weekly art contest. In my honest opinion it is harder and more time consuming if you design your own character because there were a lot of revisions or change of plans even while you are in the middle of your progress. Anyway without further ado let me introduce you to my original character design "Machine-nobu".
Machine-nobu's name basically is i just combined the word machine and shinobu,machine because of the hand machine she is wearing in her right hand and shinobu is what you usually call or name by a lot of ninjas in the animes. Also from what i've read shinobu also means "stealth" and ninjas always are in stealth mode when chasing their prey or tracking someone.
Drawing Process
As what i've said earlier i based my design from the words machine and shinobu, so the first things that comes to mind is to create a female character with ninja-like outfit which is light for her to move fast and the only problem would be her big robotic arms so that is why i decided to put a booster so that it could assist her in her burst movements. The first picture is where i roughly draw the subject and then top it over with another sketch which is clearer and that serves as my line-art. Then the third one which is in the right corner is i shaded machine-nobu with midtone gray color.
Then just added another layer on top of it and clipmask it so the colors won't get pass over the gray-shaded area. From then on i just started coloring the face with light or fair skin color and the eyes with mint green for a cooler look then i design her to be wearing a futuristic facemask also a red hair ribbon for a lady kind of vibe.
Coloring the large mechanical arms with gold and the blades of the double edged axe like sword with night-purplish color.
Now the bottom part which is similar to the color above, i think it is nice to limit the colors so that it looks clean and presentable. With that i stick with the same color as the top part which is gold and dark purple.
Time to finish all the base colors and the last one which is the sword with skull at the top of its handle.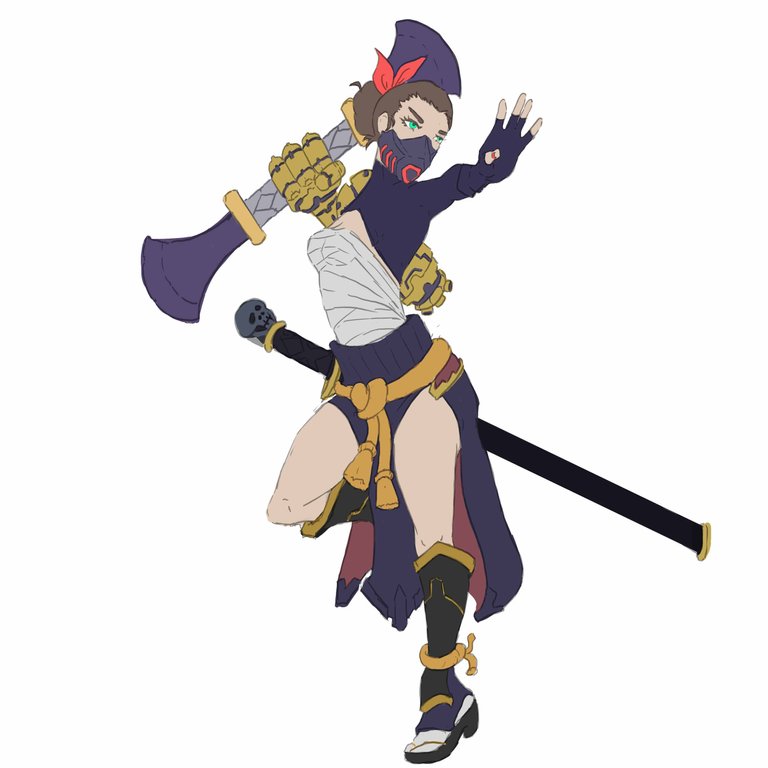 These three pictures below is the shading process, i separated the skin shade layer because i wanted to highlight how i can show her legs to look more like 3D.
The last part is the higlights and adding some minimum details.
Final Output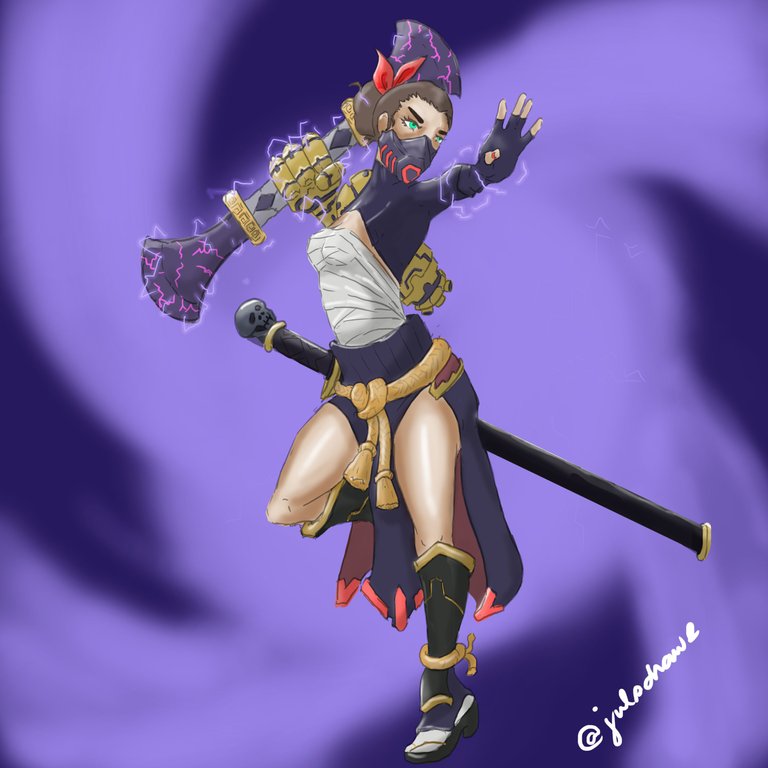 I used this site https://splinterlands-card-maker.web.app/ to show a mockup version of the card.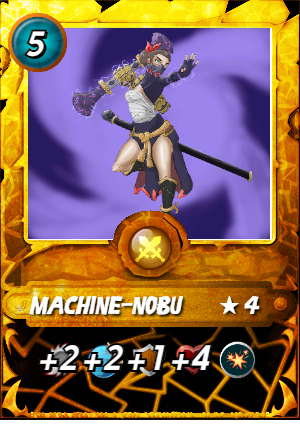 ---
---