My 7th GiveAway on Splinterlands Game
🎉 Splinterlands Giveaway! 🎉
I've decided to start some Giveaways in order to help new players to build their own card collection! My idea is to grow this initiative as much as I can without bankrupting myself 😝
Today's giveaway is 1 Gargoya lion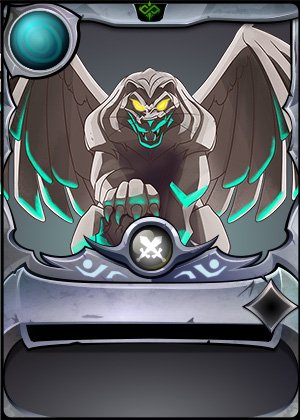 Last winner
Congratulations, your card has been sent!
Screenshot_2022_0524_180401.jpg
Giveaway Rules
Just 💬 comment on this post to join the Giveaway!
⬆️ Upvotes, 📢 Reblogs and 💸 Tips (🍕 PIZZA , 🍺 BEER, 🎮 PGM, ❤️ LUV , 🍷 WINE, 😆 LOLZ, 👫 ENGAGE, ❤️ ALIVE, etc.) are absolutely NOT required, but are greatly appreciated if done!! This will allow me to do more giveaways; and to give better, more expensive cards!
Follows are also NOT required, but it'll help you get notified of future giveaways!
Winner will be drawn in the next giveaway post.
Put your Splinterlands username in your comment if it's not the same as your Hive username.
---
---