Splinterlands Art Contest Week 200! Kelp Initiate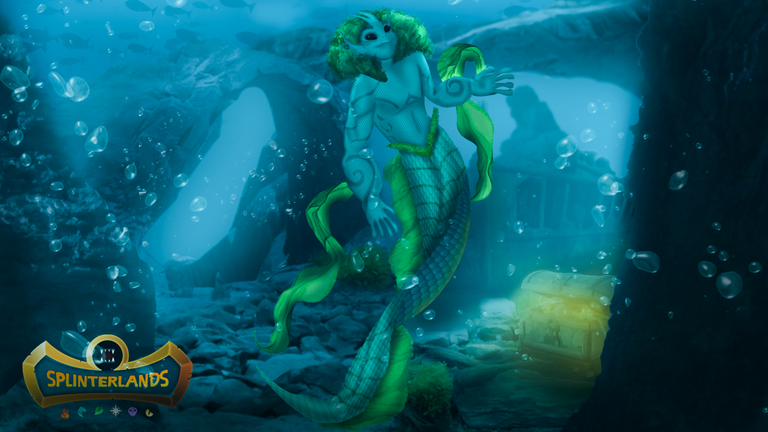 "KELP INITIATE"
Lore: There is a hidden cave borne into the wall of the abyss that holds the Dark Water in ΛZMΛRÉ. Inside this cave, there is a rarely-seen steam vent, but not an ordinary steam vent. Rather than hot air, the cracks in the rocks vent a shimmering and magical light that radiates from deep within the guts of the Planet. As the light gathered in the otherwise dark underwater cavern, the piles of kelp growing there were strangely affected. They came to life and formed into Kelp Initiates that quickly found their way out of the cave.
---
Hello mateys, How's everyone? I hope all is doing well! This is my second attempt on splinterlands weekly art contest. I want to show to all of you my entry this is Kelp Initiate a very essential water monster!
First I sketch on a notebook so I will have a guide when I make it digital through photoshop, I determined how it will pose. When I'm done sketching I imported it on photoshop and traced the shapes using pen tool.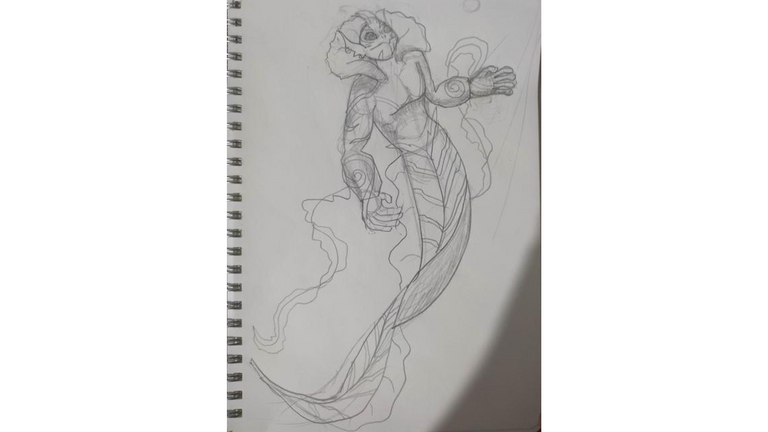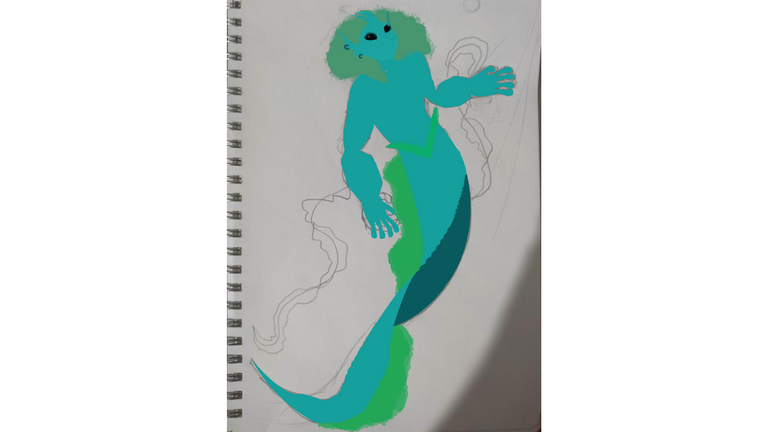 After I traced the shapes I put shadows and highlights to achieve its 3d look and to have its 3d shape. In my opinion its also like a digital painting the difference is the process. Next is I added some fish scale texture and some leaf like lettuce texture.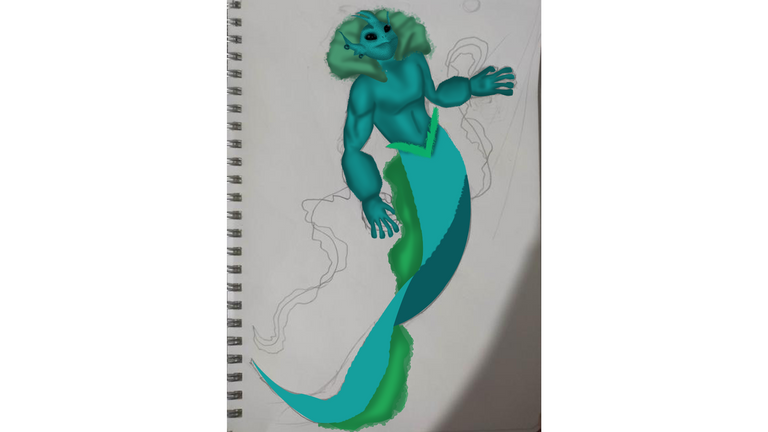 In this GIF you will see how I created the environment.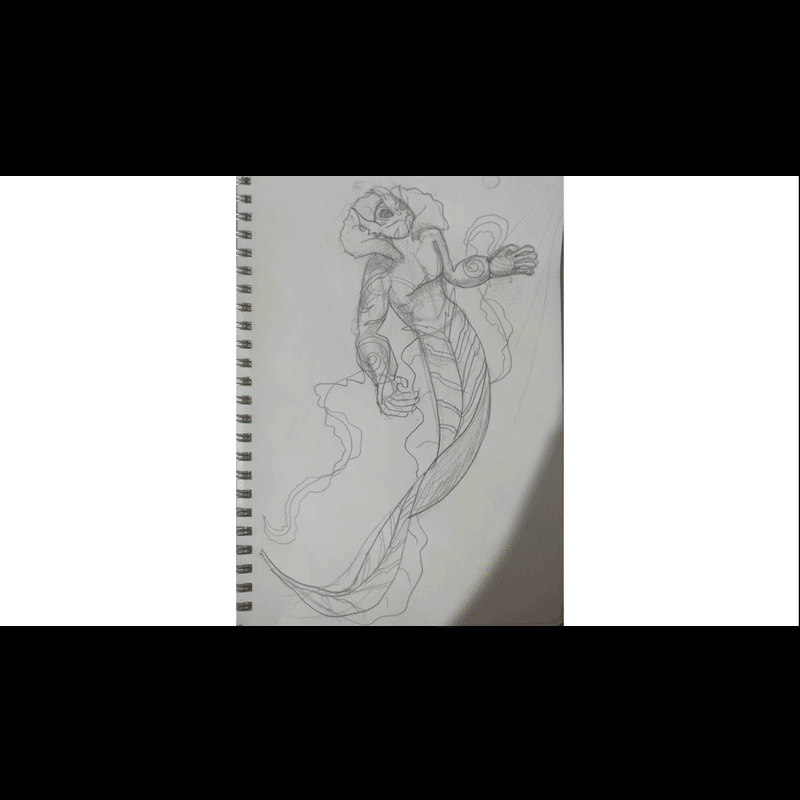 My reference for the character: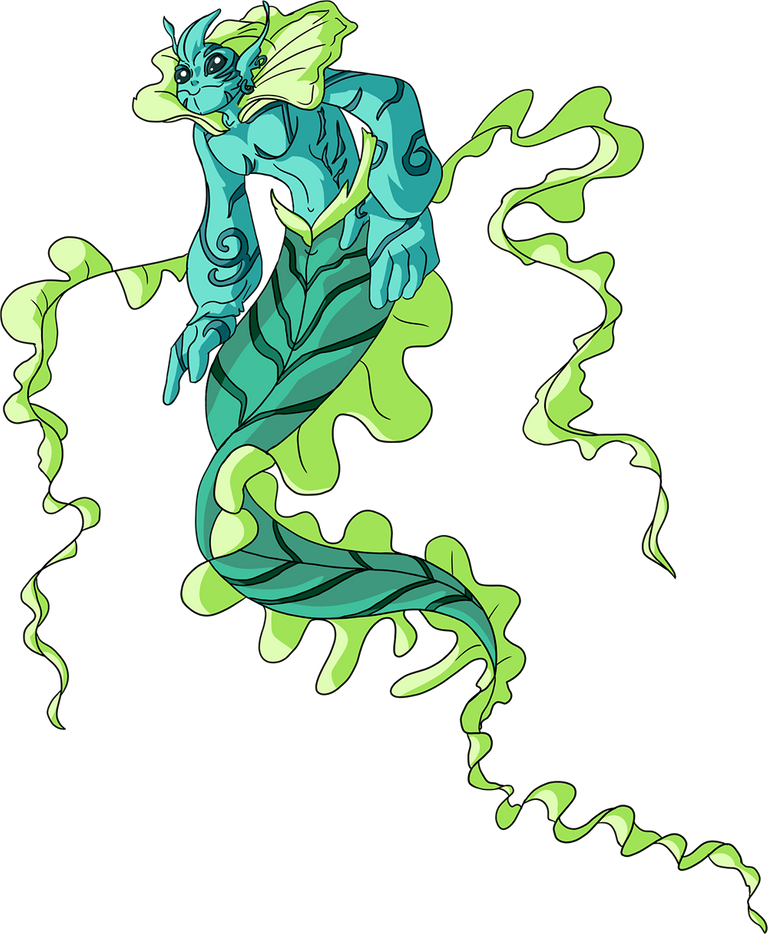 Material and softwares
photoshop 2020
Acer Laptop
time spent: 8 hours+
links and source of texture and photos I used on the BACKGROUND:
https://www.fotolia.com/tag/seaweed?offset=400
https://en.wikipedia.org/wiki/Lettuce
https://stock.adobe.com/sk/search/images?k=fish+scales+texture
https://www.dreamstime.com/royalty-free-stock-photography-scale-texture-image10244417
https://www.pinterest.com/pin/411023903472481076/
https://pixabay.com/images/search/rock%20formation/
https://unsplash.com/s/photos/sea-floor
https://www.pinterest.com/pin/795026140441538446/
https://www.wallpaperflare.com/search?wallpaper=seabed
https://www.popularmechanics.com/adventure/outdoors/g29370431/best-shipwrecks/
https://unsplash.com/s/photos/fish-underwater
https://www.dreamscapeswatergardens.com/blog/common-concerns-over-using-rocks-and-gravel-in-ponds
https://pixnio.com/photos/nature-landscapes/rock-formations
https://www.theactivetimes.com/travel/haunting-shipwrecks
---

That's all thank you for spending time on my fan art for splinterlands!

---
---