NEW RULES AND PROPOSALS, YOU FUTURE IS NOW. [EN-PT-BR]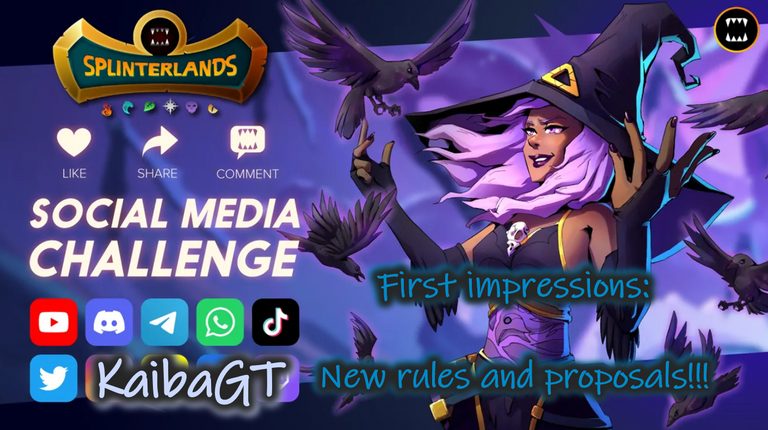 The new rules and competitiveness.
Hello everyone, this week our media challenge post is about the new rules, in the battle that I will show below, let's see how a battle with three rules works and see how the game becomes more dynamic and with more possibilities of cards to be played be used and combined.

In addition, we have another important point, some battles only ranged, which makes the game more diverse and consequently values more cards that were perhaps "useless".
Before starting the post, I would like to ask everyone to vote for the four proposals that are happening right now in splinterlands, the game gives us the opportunity to decide its future, regardless of yes or no, PARTICIPATE!!!
https://splinterlands.com/?p=sps_management&tab=proposals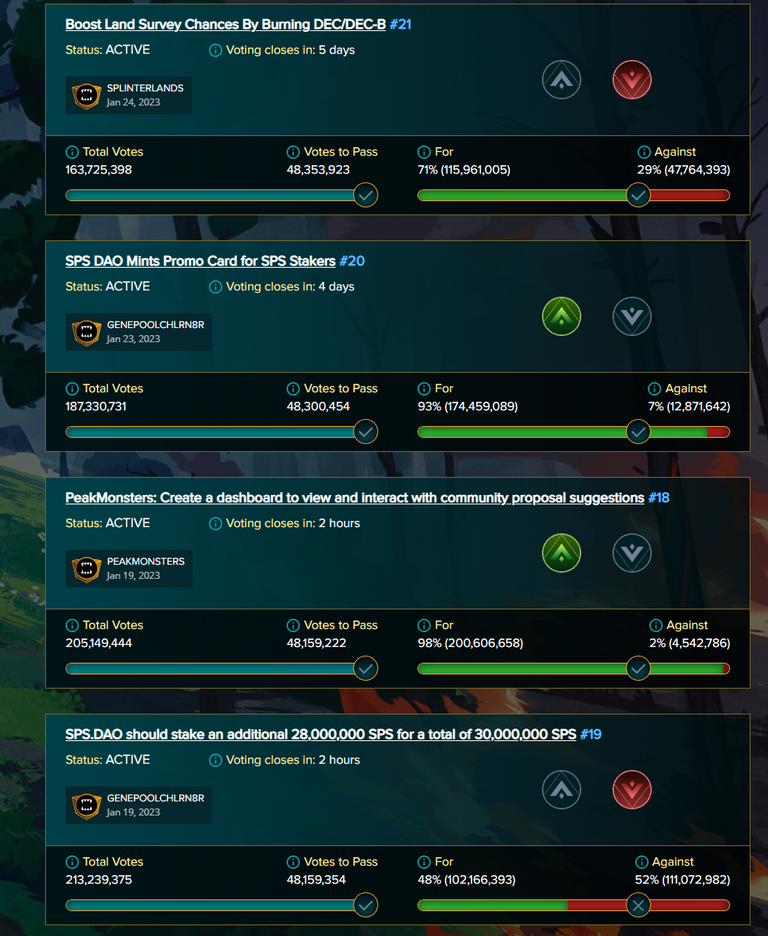 The addition of one more element to the rules, in addition to improving the game's strategy and economy, also directly affects the bots, which in my opinion makes it more difficult for them to follow just one pattern that would facilitate their win rate.
I believe that these recent changes in the game show a team committed to the game, bringing fun and competition together, in addition to valuing investors and card collectors, as it is unlikely that a card will be completely "forgotten".
The brawls are also different, as these rules will reward meritocracy, the best players with the strongest strategies.

THE BATTLE: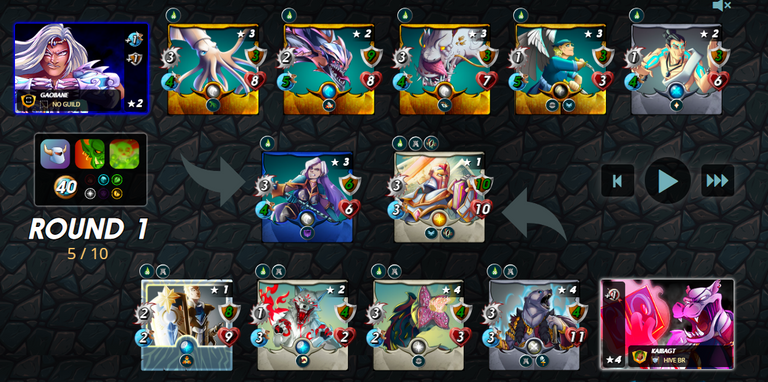 The rules for this battle were: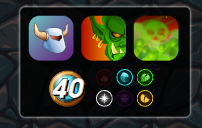 ARMORED UP:
All Monsters have 2 Armor in addition to their normal Armor stats.
UP CLOSE & PERSONAL:
Only Monsters with melee attack can be used in battles.
NOXIOUS FUMES:
All Monsters start the battle Poisoned.
40 mana.
ALLOWED ONLY ALL DECKS EXCEPT FIRE/DEATH.
Based on the rules mentioned above were chosen for this battle: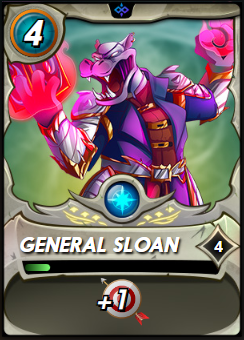 Our sumer is GENERAL SLOAN which increases ranged damage by +1 of all allies.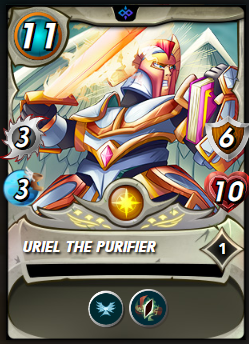 1st URIEL THE PURIFIER, this legendary card is extremely powerful, it has great power both offensive because it has 3 attack and 3 speed, and defensive because it has 10 life and 6 shield, this will be our tanker.
It is also worth highlighting his two skills:
FLYING:
It has an increased chance to avoid melee and ranged attacks from monsters that don't have Fly.
+25% chance to evade.
RECHARGE:
This Monster attacks every two turns, but does 3x damage.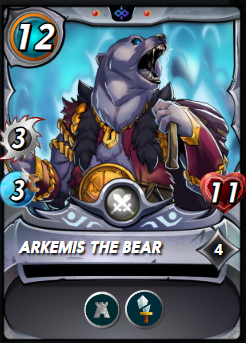 2nd ARKEMIS THE BEAR our second frontline, extremely strong with a lot of life and being essential for victory, as it counteracts a battle rule with its two unique abilities:
PROTECT:
All ally Monsters gain +2 Armor.
HALVING:
Each time this Monster hits a target, the target's ATK is halved (rounded down).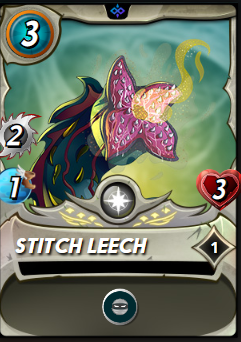 3rd STITCH LEECH: This card will be good since its ability will help a lot in battle, in addition to having high damage and speed.
SNEAK:
Targets the last Monster on the enemy Team instead of the first Monster.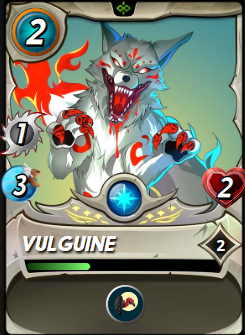 4th VULGUINE:
SCAVEGER:
Gains 1 maximum health each time any monster dies.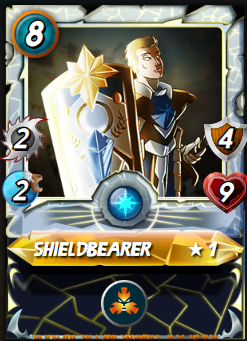 5th SHIELDBEARER backdoor tanker that with his ability, will direct all attacks to himself.
Taunt:
All enemy Monsters target this Monster (if they can).

FINAL CONSIDERATIONS:
The opponent focused on using opponents with a lot of health and shield, which was a good strategy.
Even when looking at ROUND 5 11/11 we can see that the opponent almost wins the game, in this round he managed to evade my attack, victory was close, given his ability to heal and 4 speed.
However, when observing ROUND 6 4/7 and ROUND 6 5/7, we can see that the game is over for the opponent, in this round my shield protected the wolf, and hit the opponent's damage, who no longer has an option to win.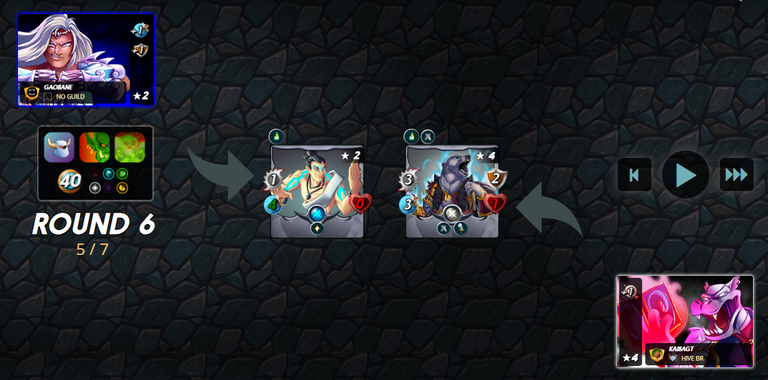 I currently have rented cards in GOLD 2 WILD and GOLD 1 MODERN, the battle above was in GOLD 2 MODERN and yielded 0.108 SPS and 6.248 RP.
I suffered 47% penalty in this match, 17% due to ghost cards and 40% cards below gold level, I've been doing a lot of card purchases both summoners and monsters in recent months, so I probably won't take penalties on gold.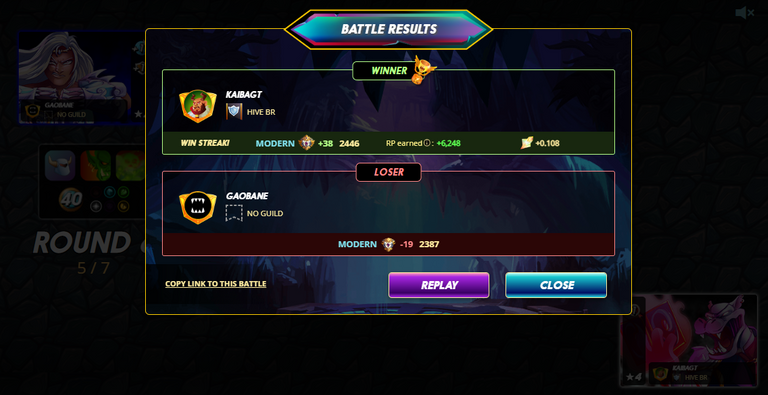 Follow the battle link below:

My Current Staking Scenario: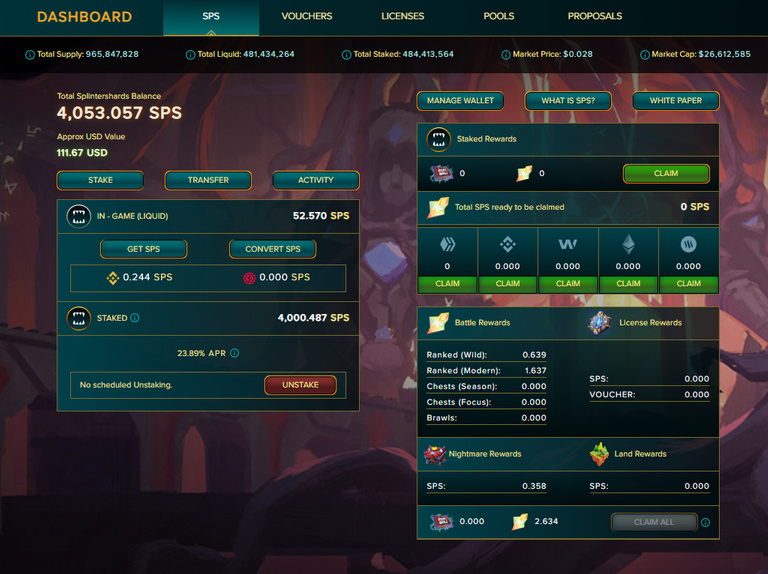 I currently have 4,053,057 SPS, and I finally reached 4,000,487 in staking.
I continue to believe in a continuation of the appreciation of the SPS in the long term and increasing the amount of coin staking to also increase my voting power in splinterlands.
As we can see on the website https://tribaldex.com/trade/SPS, the currency follows a neutral trend in the short term and devaluation in the long term chart.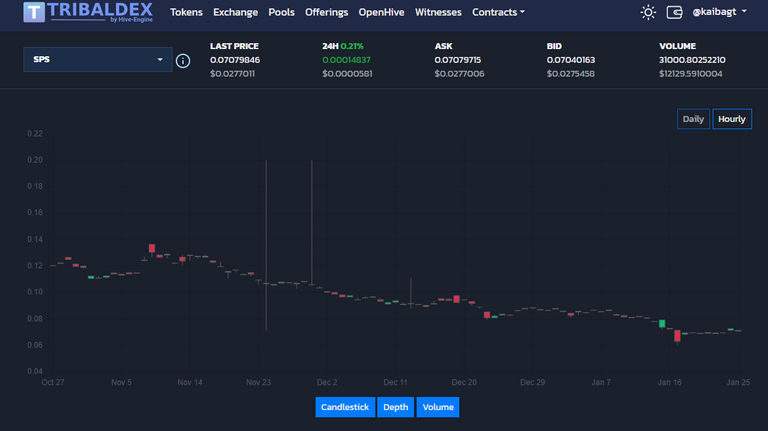 In addition to the SPS, I'm also staking all the tokens I'm earning through the hive, it's still a low value, but I believe in a possible rise in cryptos soon.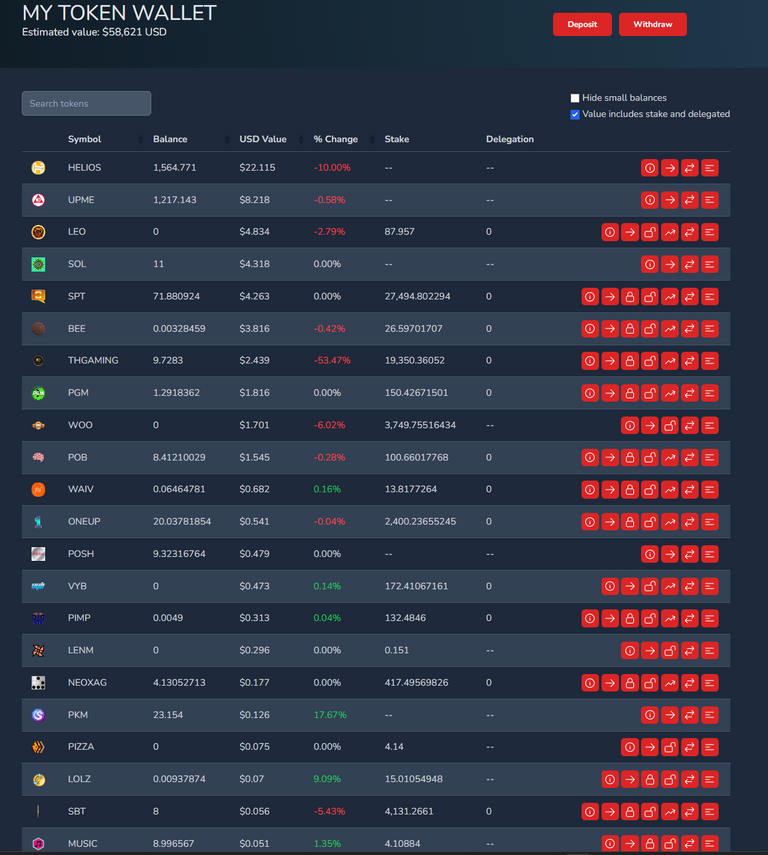 Once again, I had changes in my eight largest positions in the tokens, namely: #HELIOS, #UPME, #LEO, #SOL, #SPT, #BEE, #THGAMING AND #PGM.
And my wallet is staying between $55 to $60 for the first time.


REFERRAL LINKS:
Did you like my battle? What do you think about the new rules? Have a suggestion for improvement in the post or splinterlands??? Do you want to comment on your strategy??? Comment and Share!!!
#splinterlands @splinterlands is the best nft game #play2earn @play2earn I've ever known, a nice, friendly and sustainable environment!
If you want to start playing here is my referral link:
Twitter:
Thank you, my friends!!!
Join the Hive-BR community, click on the banner below to join our Discord.


PT-BR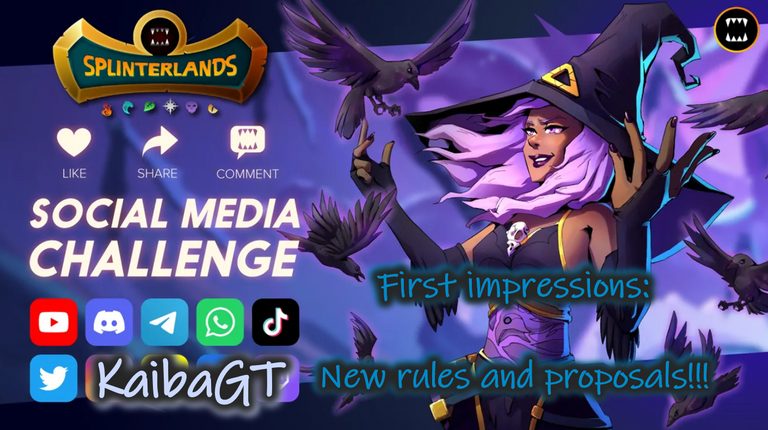 As novas regras e a competitividade.
Olá pessoal, essa semana o nosso post de media challenge é como sobre a novas regras, na batalha que vou mostrar abaixo, vamos ver como funciona uma batalha com três regras e ver como o jogo se torna mais dinâmico e com mais possibilidades de cartas a serem utilizadas e combinadas.

Além disso temos mais um ponto importante, algumas batalhas só de ranged, o que deixa a diversidade maior no game e consequentemente valoriza mais cartas que talvez estavam "sem utilidade".
Antes de começar a postagem, gostaria de pedir para todos votarem nas quatro propostas que estão acontecendo neste momento no splinterlands, o jogo nos da a oportunidade de decidir o seu futuro, independente de sim ou não, PARTICIPE!!!
https://splinterlands.com/?p=sps_management&tab=proposals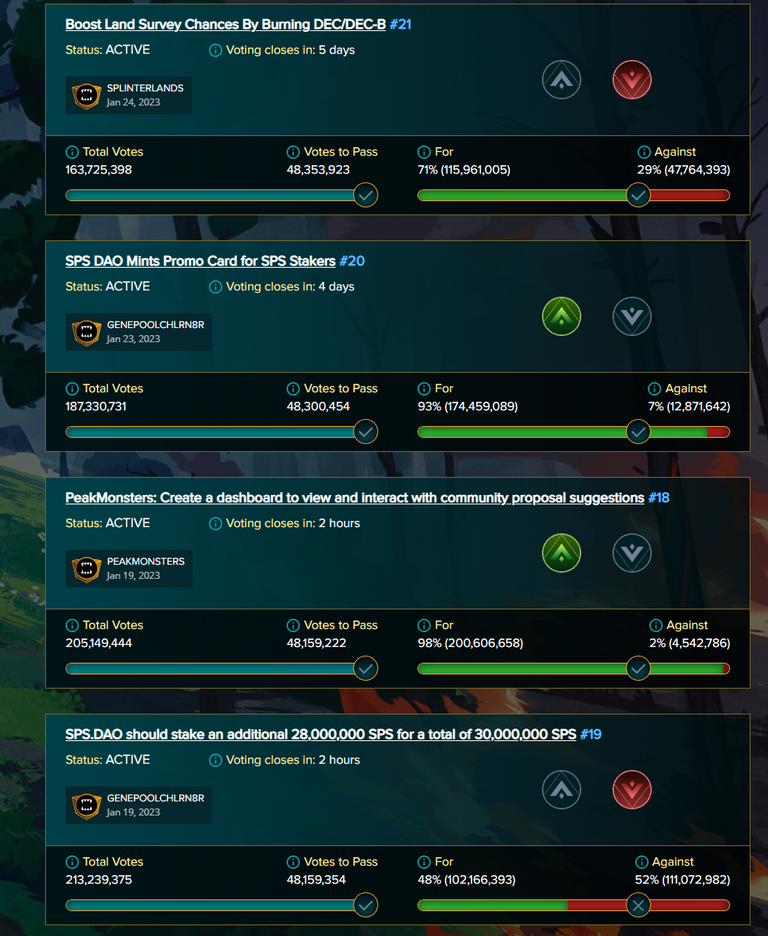 O incremento de mais um elemento as regras, além de melhorar a estratégia e economia do game, também afeta diretamente os bots, que na minha opinião se torna mais difícil de eles seguirem apenas um padrão que facilitaria o win rate dos mesmos.
Acredito que essas mudanças recentes no game, mostram uma equipe comprometida com o game, trazendo diversão e competição juntas, além de valorizar investidores e colecionadores de cartas, pois dificilmente uma carta será totalmente "esquecida".
Os brawls também estão diferentes, pois essas regras vão premiar por meritocracia, os melhores jogadores com as estratégias mais fortes.

A BATALHA: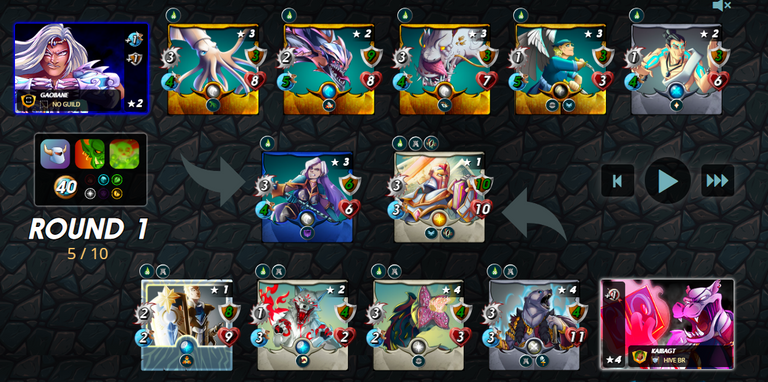 As regras para essa batalha foram: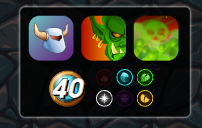 ARMORED UP:
Todos os Monstros têm 2 Armaduras além de suas estatísticas normais de Armadura.
UP CLOSE & PERSONAL:
Apenas Monstros com ataque corpo a corpo podem ser usados em batalhas.
NOXIOUS FUMES:
Todos os Monstros começam a batalha Envenenados.
40 de mana.
PERMITIDO APENAS TODOS OS DECKS COM EXCEÇÃO DE FOGO/MORTE.
Com base as regras mencionadas acima foram escolhidas para essa batalha: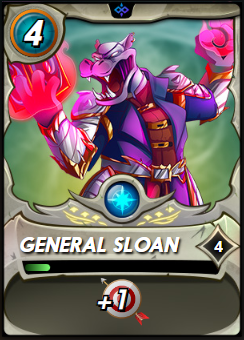 O nosso sumoner é GENERAL SLOAN que aumenta o dano ranged em +1 de todos os aliados.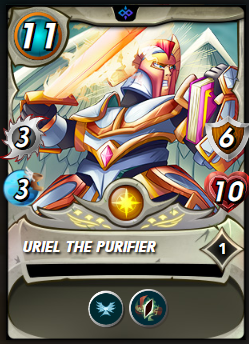 1º URIEL THE PURIFIER, essa carta lendaria é extremamente poderosa, tem grande poder tanto ofensivo pois tem 3 de ataque e 3 de speed, quanto defensivo pois tem 10 de vida e 6 de escudo, este será nosso tanker.
Também vale destacar suas duas habilidades:
FLYING:
Tem uma chance maior de evitar ataques corpo a corpo ou à distância de monstros que não possuem a habilidade Voar.
+25% de chance de evasão.
RECHARGE:
Este Monstro ataca a cada duas rodadas, mas causa 3x de dano.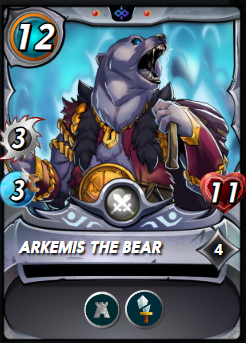 2º ARKEMIS THE BEAR nosso segundo frontline, extremamente forte com muita vida e sendo essencial para a vitória, pois countera uma regra da batalha com suas duas habilidades únicas:
PROTECT:
Todos os Monstros aliados ganham +2 de Armadura.
HALVING:
Cada vez que este Monstro atinge um alvo, o ataque do alvo é cortado pela metade (arredondado para baixo).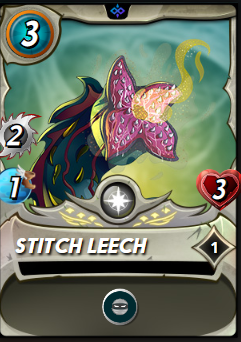 3° STITCH LEECH: Essa carta será boa visto que sua habilidade vai ajudar muito na batalha, além de ter alto dano e speed.
SNEAK:
Alveja o último Monstro da Equipe inimiga em vez do primeiro Monstro.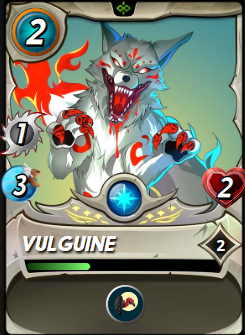 4º VULGUINE:
SCAVENGER:
Ganha 1 saúde máxima cada vez que qualquer monstro morre.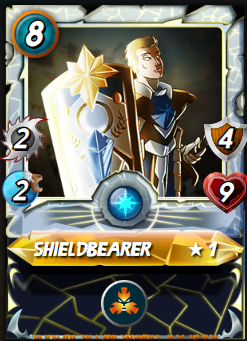 5º SHIELDBEARER tanker da backdoor que com sua habilidade, vai direcionar todos ataques para si.
Taunt:
Todos os Monstros inimigos têm como alvo este Monstro (se puderem).

CONSIDERAÇÕES FINAIS:
O oponente focou em usar oponentes com muita vida e escudo, o foi uma boa estratégia.
Inclusive ao observar o ROUND 5 11/11 podemos observar que quase que o oponente ganha o jogo, neste round conseguiu ter evasão do meu ataque, a vitória ficou próxima, visto sua habilidade de heal e 4 de speed.
Porém ao observar o ROUND 6 4/7 e ROUND 6 5/7 podemos observar que acabou o jogo para o oponente, neste round meu escudo protegeu o lobo, e acertou o dano no oponente, que já não tem mais opção de vitória.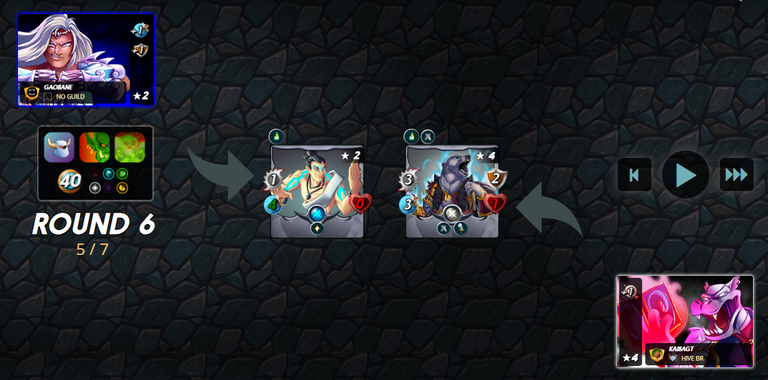 Atualmente estou com cartas alugadas no GOLD 2 WILD e GOLD 1 MODERN, a batalha acima foi no GOLD 2 MODERN e rendeu 0.108 de SPS e 6,248 de RP.
Sofri 47% de penalidade nessa partida, 17% devido a cartas fantasma e 40% de cartas abaixo do nível ouro, estou fazendo nos últimos meses muitas compras de cartas tanto summoners, quanto monstros, logo provavelmente não tomarei penalidades no ouro.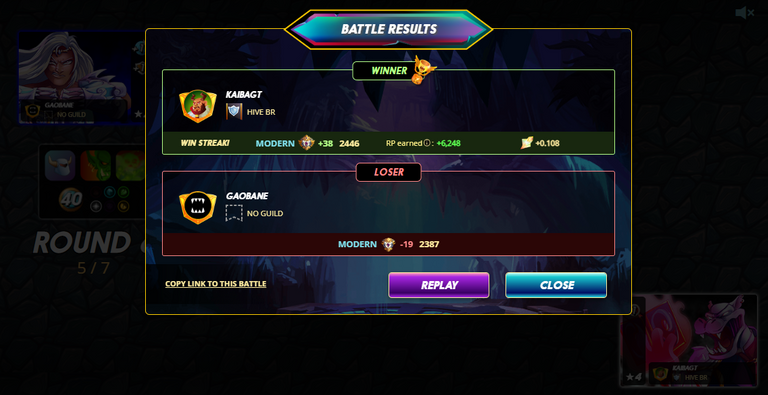 Segue o link da batalha abaixo:

Meu Cenario de staking atual: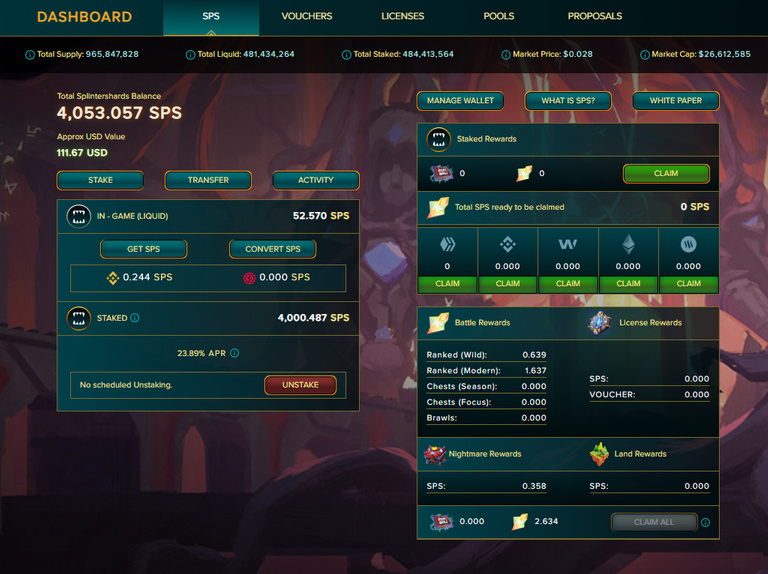 Atualmente estou com 4,053.057 SPS, sendo que finalmente cheguei aos 4,000.487 em staking.
Continuo acreditando em uma continuação da valorização do SPS no longo prazo e aumentando as quantidade da moeda em staking para também aumentar o meu poder de voto no splinterlands.
Como podemos ver no site https://tribaldex.com/trade/SPS a moeda segue em uma tendencia neutra no curto prazo e de desvalorização no gráfico de longo prazo.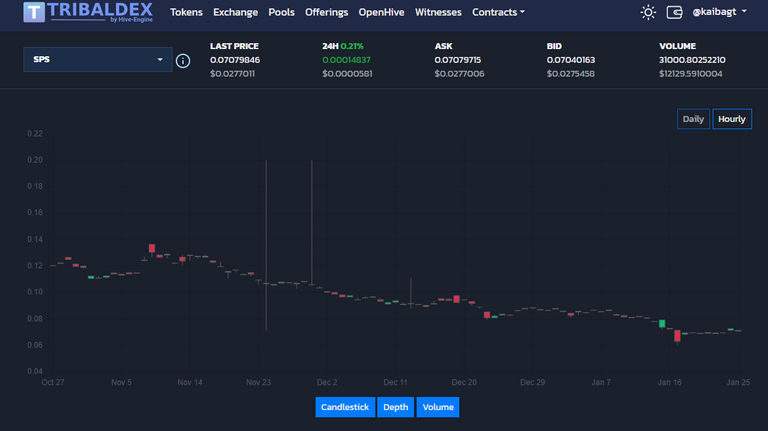 Além do SPS, também estou fazendo staking de todos tokens que estou ganhando pela hive, ainda é um valor baixo, porém acredito em uma possível alta nas cryptos logo logo.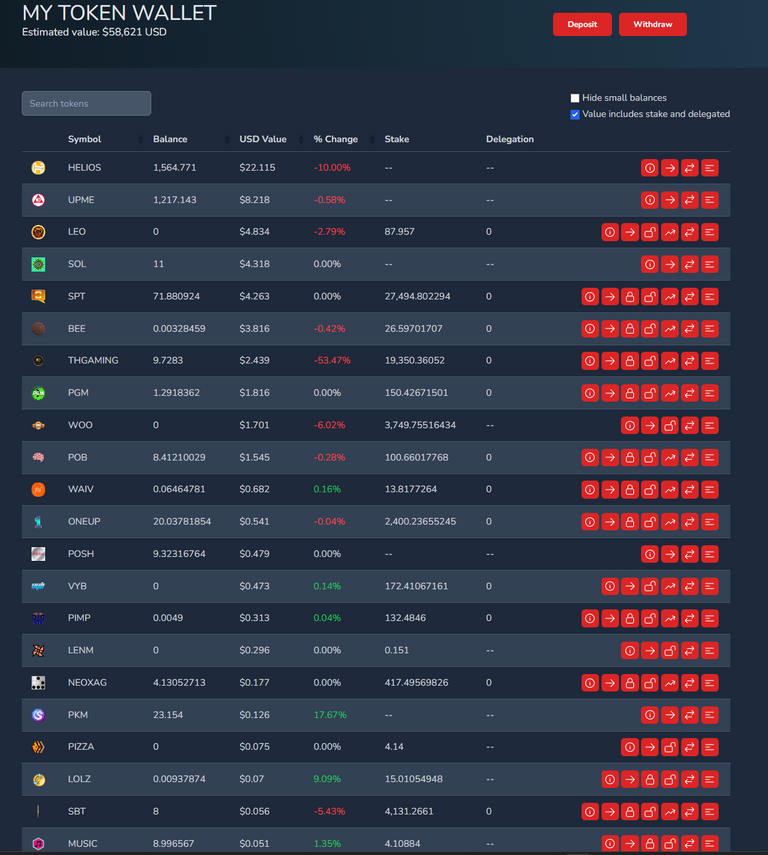 Sendo novamente tive alteração nas minhas oito maiores posições nos tokens, sendo eles: #HELIOS, #UPME, #LEO, #SOL, #SPT, #BEE, #THGAMING E #PGM.
E a minha carteira está pela primeira se matendo entre $55 dólares a $60 dólares.


REFERRAL LINKS:
Gostou da minha minha batalha? O que você pensa sobre as novas regras?Tem uma sugestão de melhoria no post ou no splinterlands??? Quer comentar a sua estratégia??? Comente e Compartilhe!!!
#splinterlands @splinterlands é o melhor jogo nft #play2earn @play2earn que já conheci, um ambiente agradável, amigável e sustentável!
Se você quiser começar a jogar aqui está o meu link de referência:
Twitter:
Muito obrigado meus amigos!!!
Participe da comunidade Hive-BR, clique no banner abaixo para entrar no nosso Discord.

---
---