THE POWER OF UNICORN MUSTANG [EN-PT-BR]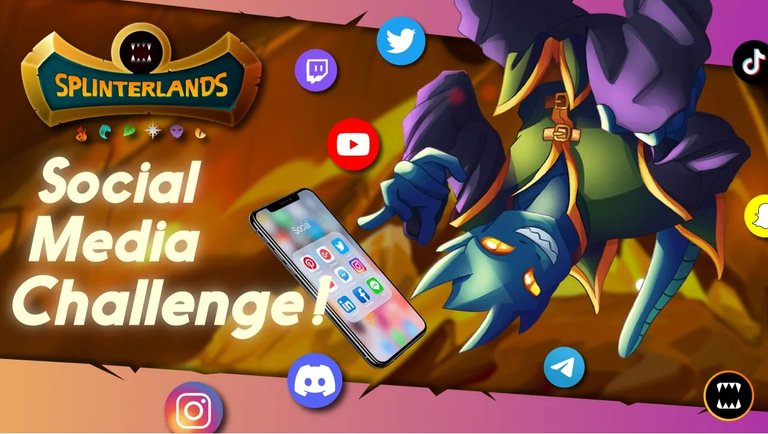 The Legend
Hello everyone, today we are to talk about a mythical creature, which according to legend "...Unicorn Mustangs in herds, while Sacred Unicorns are only seen alone... and going when in the wild, Unicorn Mustangs act as if everyone except their fellow Unicorns is their enemy."... a clear example of companionship and teamwork, as well as being extremely powerful!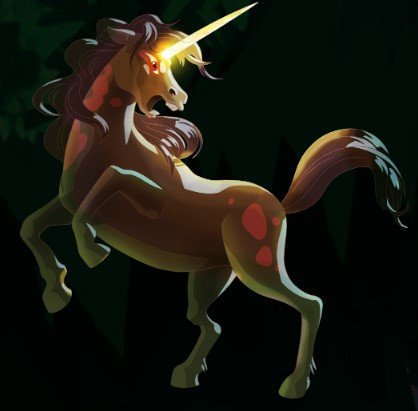 THE POWER OF PROTECTOR OF THE EARTH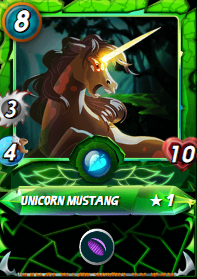 I currently have this powerful card at level 3 which significantly increases its attack, health and speed making it a very powerful combo.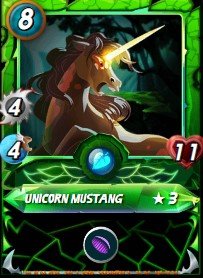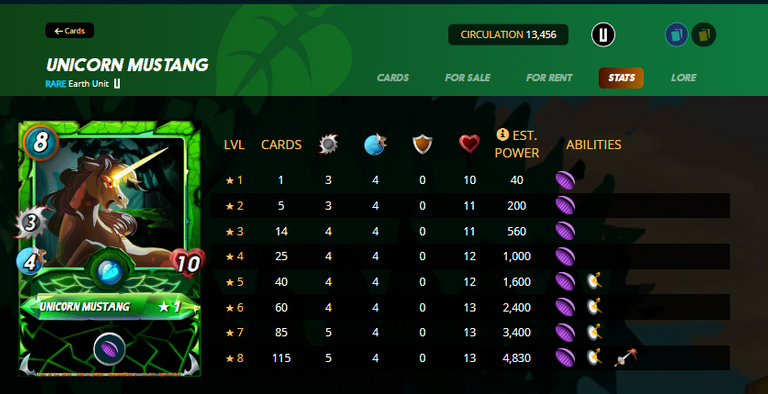 The card has the power of Void, that is, it takes less magic damage, and its powerful attack power and speed, make its mana benefit cost very low.
As you can see, there are currently 13,456 common cards in circulation and 994 gold foils)

Therefore, it is a card with a certain "rarity" since there are not many units and there is a possibility of future valorization, as nowadays the earth/death and water decks several times as a base for the magic attack, this card is extremely strong.

EARTH DECK EVOLUTION
By evolving summoners, we will consequently be able to evolve the deck more, and thus have a differential in some battles.
And in this case the evolution of the earth deck, brings a massive increase in magic damage.


In this case, I highlight two special cards: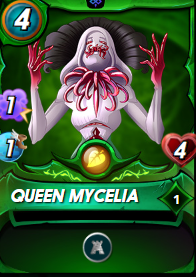 Queen mycelia, an extremely powerful card with its ability:
PROTECT
All allied Monsters gain +2 Armor.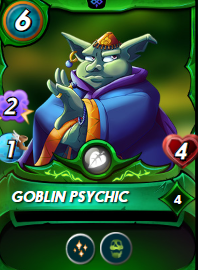 Psychic Goblin, with its two extremely powerful abilities:
DISTRESS
When a Monster with Affliction hits a target, it has a chance to apply Affliction to the target causing it to be unhealable.
50% chance to apply Affliction to target.

TANK CURE
Restores a portion of the Monster's health in the first position each round
Restores 1/3 of maximum health, rounded up.

THE BATTLE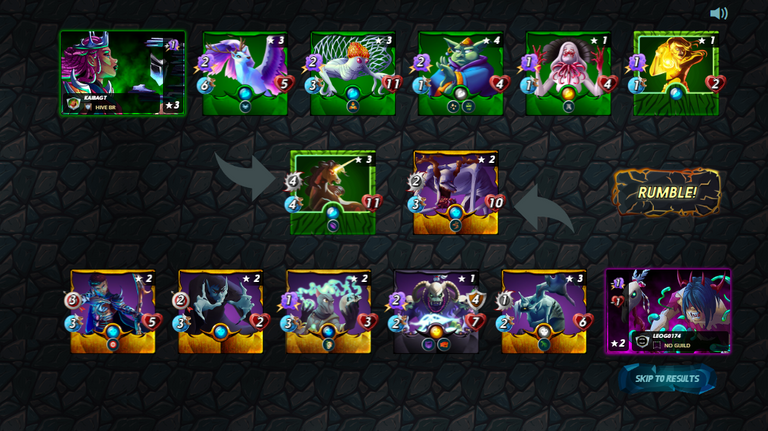 The rules for this battle were: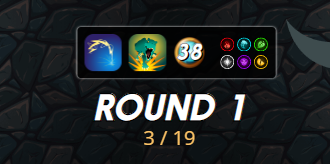 WEAK MAGIC
Magic attacks hit Armor before reducing Health.
Protect, Repair, Rust are useful in this rule set. Beware, the opponent can only choose Melee and Ranged monsters, so keep a Shield tank.
DEBANDED
The Trample ability can trigger multiple times per attack if the Monster being trampled is killed.
And 38 mana.
We can analyze that the rules don't favor the earth deck, but our combo is done.
In addition to the cards mentioned above were chosen for this battle: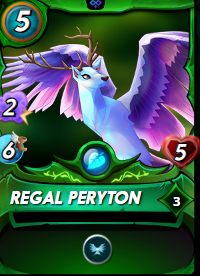 Regal Peryton with his great magic damage his FLY skill
Has an increased chance to avoid Melee or Ranged attacks from Monsters that don't have the Flying ability
+25% chance of evasion.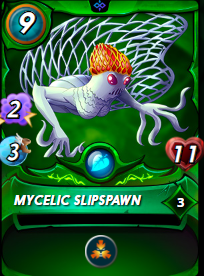 Mycelic splipspawn with its TOUCH ability
All enemy Monsters target this Monster (if they can)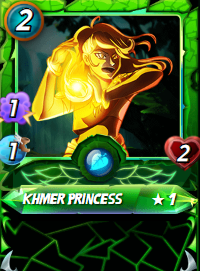 Khmer Princess is a low cost magic damage card.

FINAL CONSIDERATIONS
As you can see, even with all the rules and summoner, making the earth deck lose strength, the combo didn't let the match be lost, practically the entire team was alive due to healings and protections.
Follow the battle link below:

https://splinterlands.com?p=battle&id=sl_2434f7314539c7290aa1b3d54351ad25&ref=kaibagt

Did you like my my battle? Have a suggestion or want to share yours? Comment and Share!!!
#splinterlands @splinterlands is the best nft game #play2earn @play2earn I've ever met, a nice, friendly and sustainable environment!
If you want to start playing here is my referral link:
https://splinterlands.com?ref=kaibagt
__
Thanks a lot guys!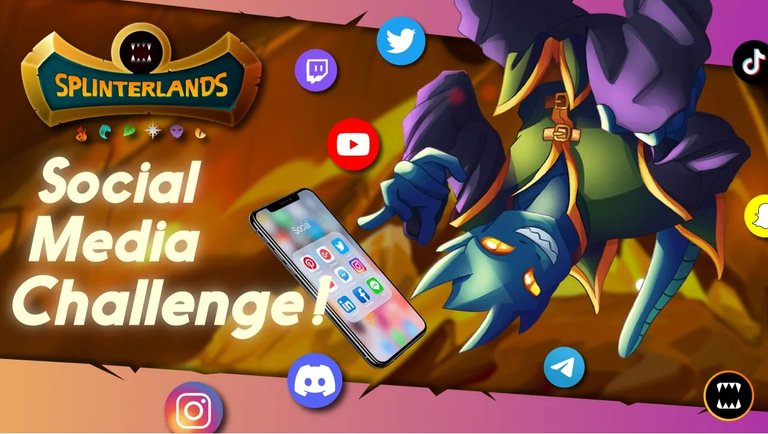 A lenda
Olá pessoal, hoje vamos falar sobre uma criatura mítica, que segundo a lenda "...Os Mustangs Unicórnios viajam em manadas, enquanto os Unicórnios Sagrados só são vistos sozinhos... e ..."quando abordados na natureza, os Mustangs Unicórnios agem como se todos, exceto os companheiros Unicórnios, fossem seus inimigos."... um exemplo claro de companheirismo e trabalho de equipe, além de ser extremamente poderoso!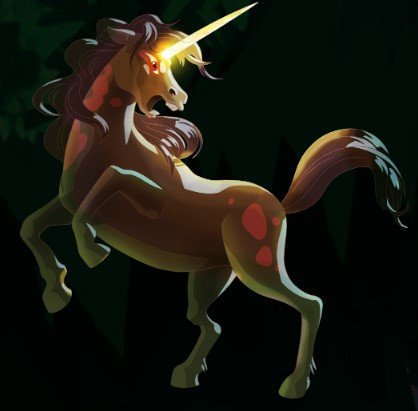 O PODER DO PROTETOR DA TERRA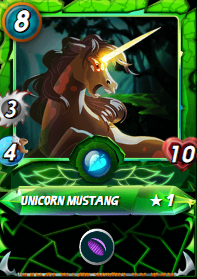 Atualmente tenho essa poderosa carta no level 3 o que a aumenta significativamente seu ataque e vida e velocidade tornando-se um combo muito poderoso.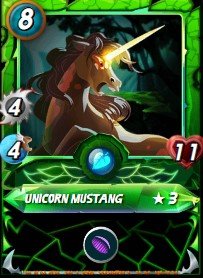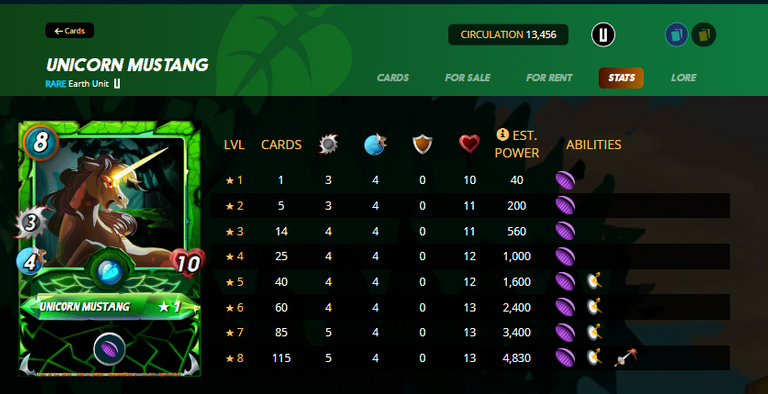 A carta tem o poder de Void, ou seja recebe menos dano magico, e seu poderoso poder de ataque e speed, fazem o seu custo beneficio de mana ser bem baixo.
Como podem observar, atualmente existem 13.456 cartas comuns em circulação e 994 gold foil )

Sendo assim é uma carta com uma certa "raridade" visto que não existem muitas unidades e existe uma possibilidade de valorização futura, como hoje em dia os decks de terra/morte e aguam por diversas vezes como base o ataque magico, essa carta é extremamente forte.

EVOLUÇÃO DE DECK DE TERRA
Ao evoluir os summoners, consequentemente conseguiremos evoluir mais o deck, e com isso ter um diferencial em algumas batalhas.
E nesse caso a evolução do deck de terra, traz um aumento massivo no dano magico.


Nesse caso dou destaque a duas cartas especiais: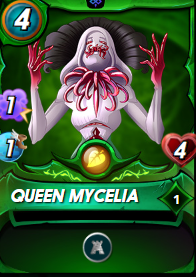 Queen mycelia, uma carta extremamente poderosa com sua habilidade:
PROTEGER
Todos os Monstros aliados ganham +2 de Armadura.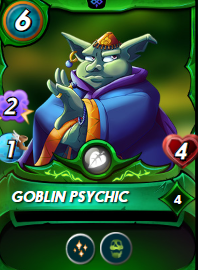 Goblin Psychic, com suas duas habilidades extremamente poderosas:
AFLIÇÃO
Quando um Monstro com Aflição atinge um alvo, ele tem uma chance de aplicar Aflição no alvo fazendo com que ele não possa ser curado.
50% de chance de aplicar Aflição no alvo.

CURA DE TANQUE
Restaura uma parte da saúde do Monstro na primeira posição a cada rodada
Restaura 1/3 da saúde máxima, arredondado para cima.

A BATALHA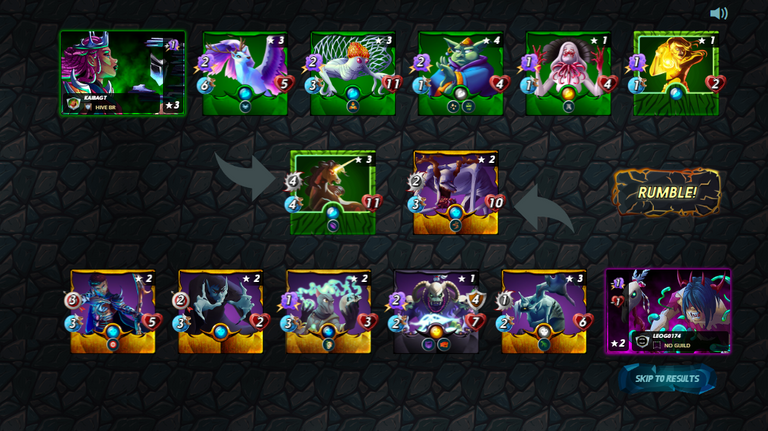 As regras para essa batalha foram: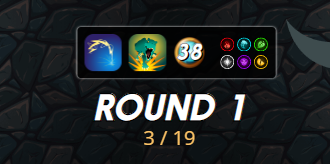 MAGIA FRACA
Ataques mágicos atingem a Armadura antes de reduzir a Saúde.
Protect, Repair, Rust são úteis neste conjunto de regras. Cuidado, o oponente pode escolher apenas monstros Melee e Ranged, então mantenha um tank com Shield.
DEBANDADA
A habilidade Atropelar pode ser desencadeada várias vezes por ataque se o Monstro atropelado for morto.
E 38 de mana.
Podemos analisar que as regras não favorecem o deck de terra, porém nosso combo está feito.
Além das cartas mencionadas acima foram escolhidas para essa batalha: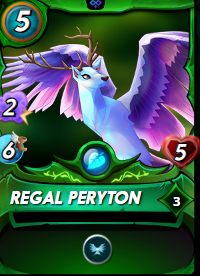 Regal Peryton com seu grande dano magico sua habilidade VÔO
Tem uma chance maior de evitar ataques Corpo a Corpo ou à Distância de Monstros que não possuem a habilidade Voar
+25% de chance de evasão.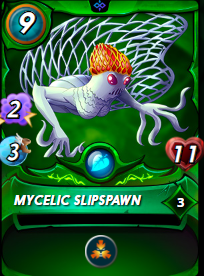 Mycelic splipspawn com sua habilidade de PROVOCAR
Todos os Monstros inimigos têm como alvo este Monstro (se puderem)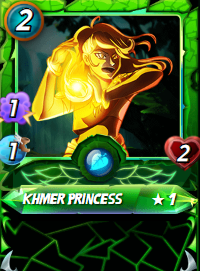 Khmer Princess uma carta de baixo custo com dano magico.

CONSIDERAÇÕES FINAIS
Como podem observar, mesmo com todas as regras e summoner, fazendo o deck de terra perder força, o combo não deixou a partida ser perdida, praticamente todo o time ficou vivo devido as curas e proteções.
Segue o link da batalha abaixo:

https://splinterlands.com?p=battle&id=sl_2434f7314539c7290aa1b3d54351ad25&ref=kaibagt

Gostou da minha minha batalha? Tem sugestão ou quer contar a sua? Comente e Compartilhe!!!
#splinterlands @splinterlands é o melhor jogo nft #play2earn @play2earn que já conheci, um ambiente agradável, amigável e sustentável!
Se você quiser começar a jogar aqui está o meu link de referência:
https://splinterlands.com?ref=kaibagt
__
Muito obrigado pessoal!

---
---