Splinterlands Art Contest! // Week 168 // NIGHTMARE
Hello friends!
I present to your my art. NIGHTMARE
"These wild horses were once alive. But during the great battle for the soul of Liberia, they fell under an all-consuming flames. Burning and screaming in pain, they rushed about the wasteland. The herd was intercepted by Foglip Kraven himself who swooped in on the back of his mighty battle drake. Moved by the suffering of the herd and not willing to let their souls perish without dark salvation, Foglip used the greatest of his dark magic power to enlist the soul of each and every horse in the herd. Then one by one, they fell dead to the ground. Moments later in faraway Mortis, a herd of flaming horses emerged kicking and neighing from the Tarpits of Creation. Since the birth of the Nightmares, their run across the Wastes of Mortis has never ceased. "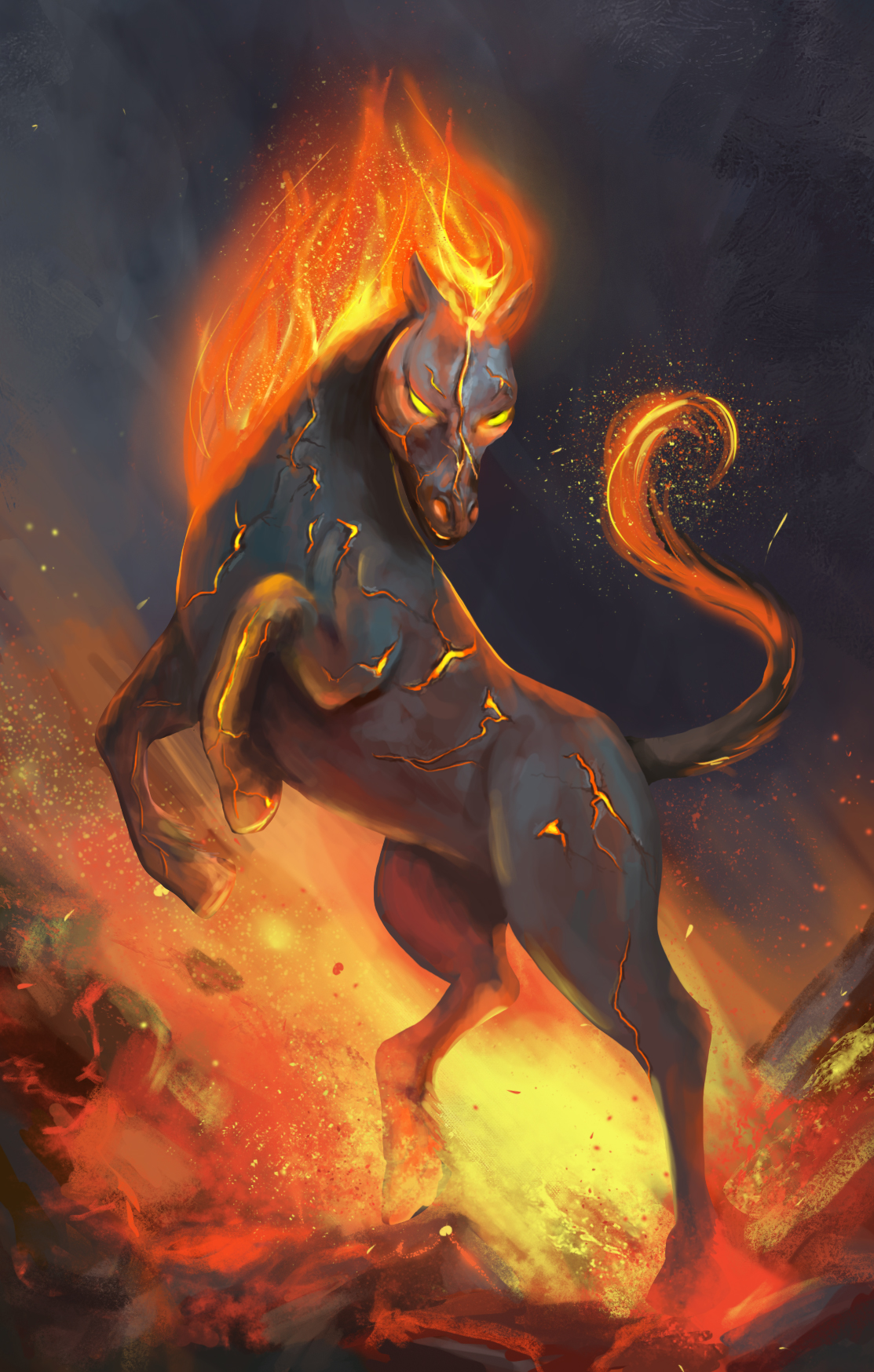 I decided to add some dynamiс to the picture. I post a GIF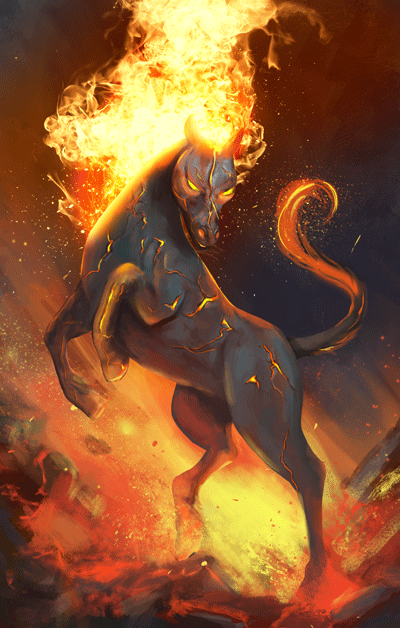 And according to tradition, some screenshots of the creation process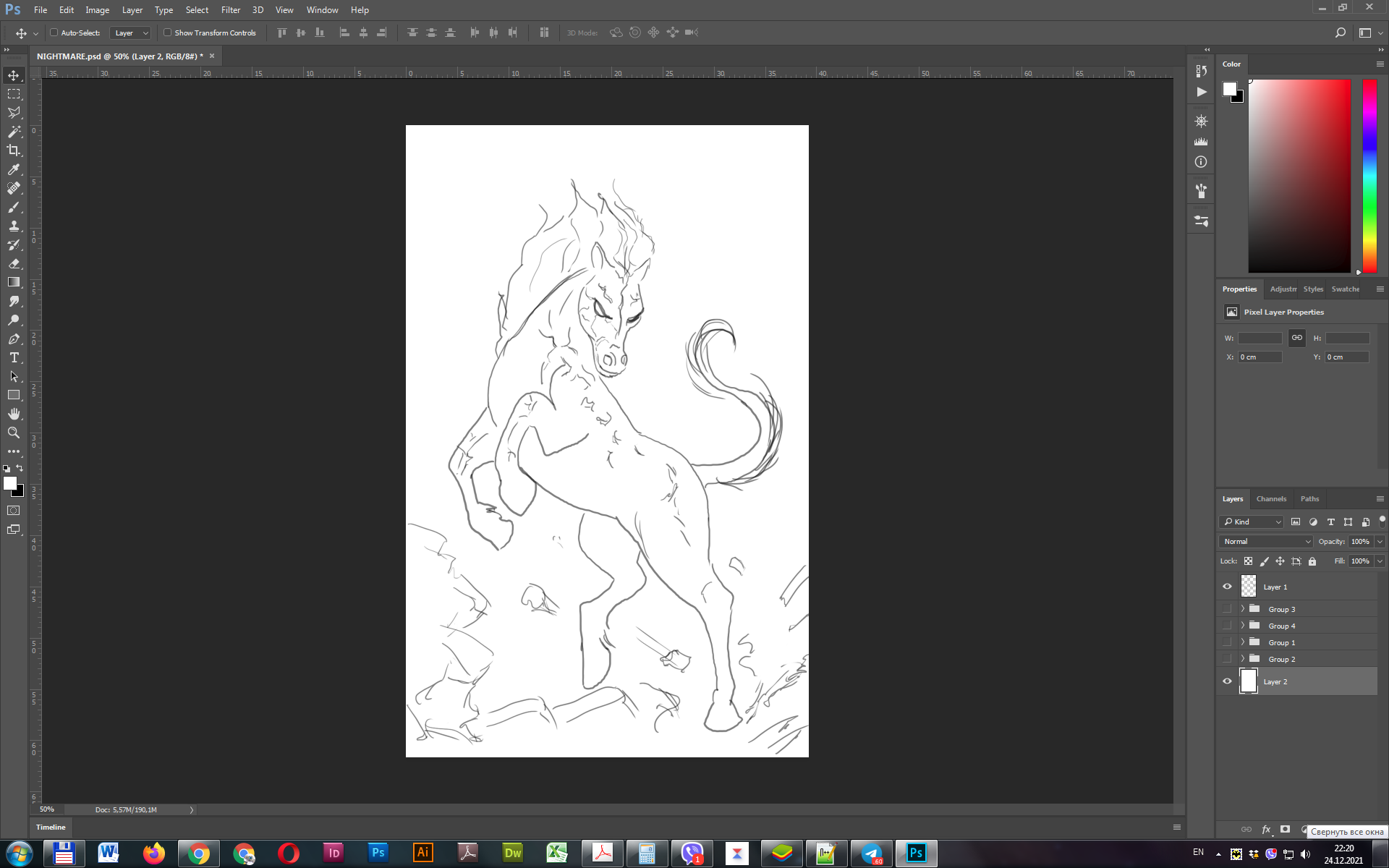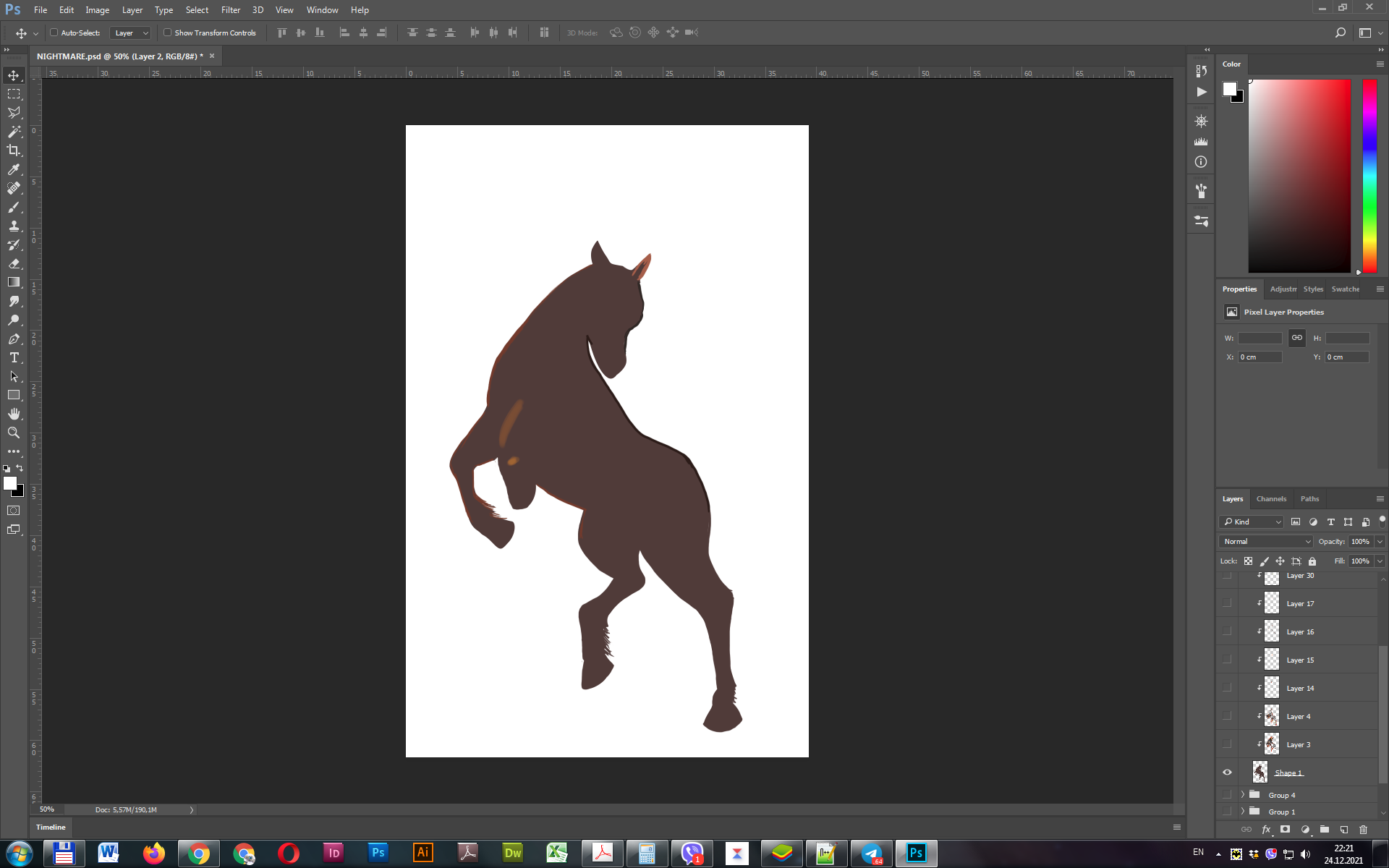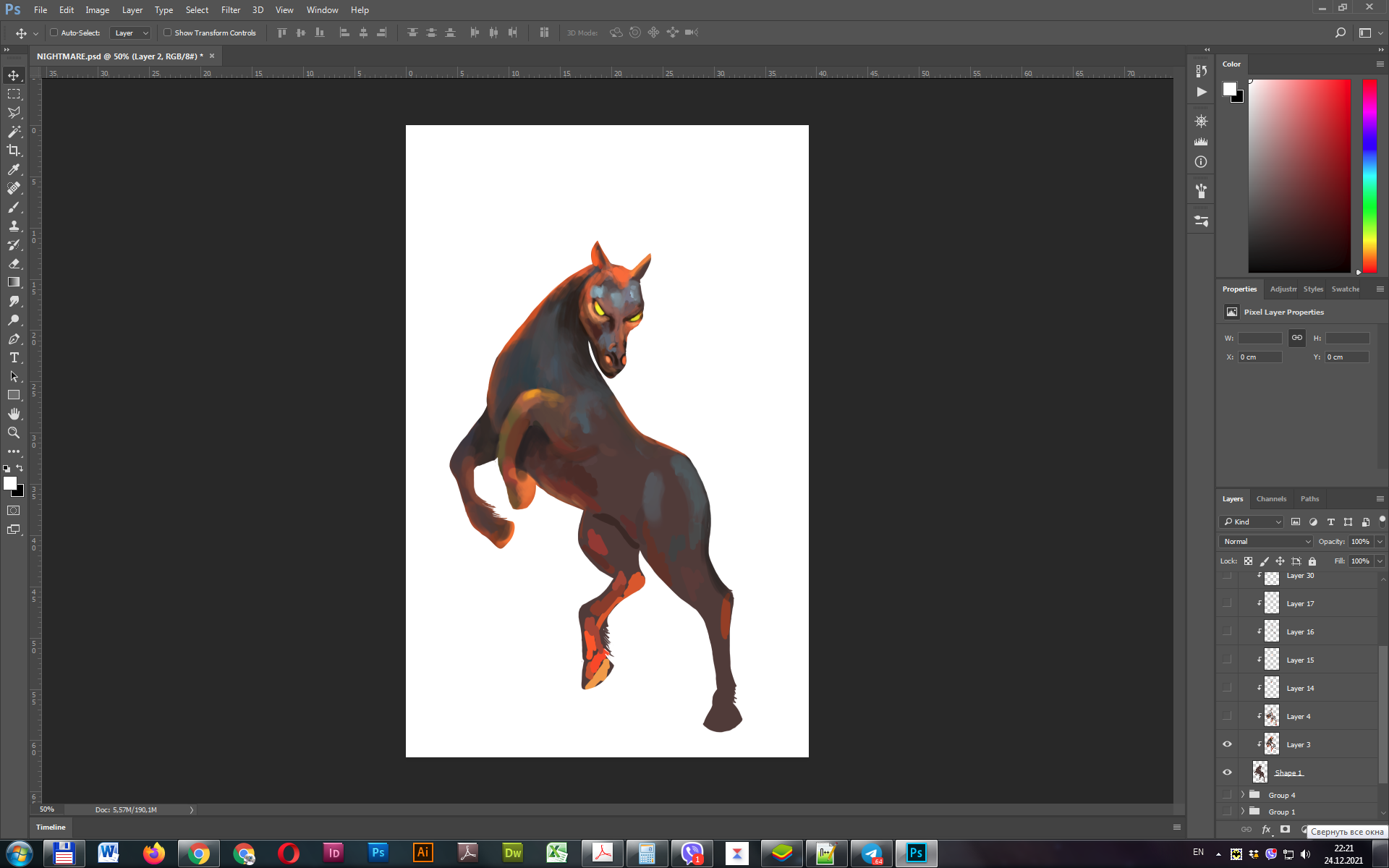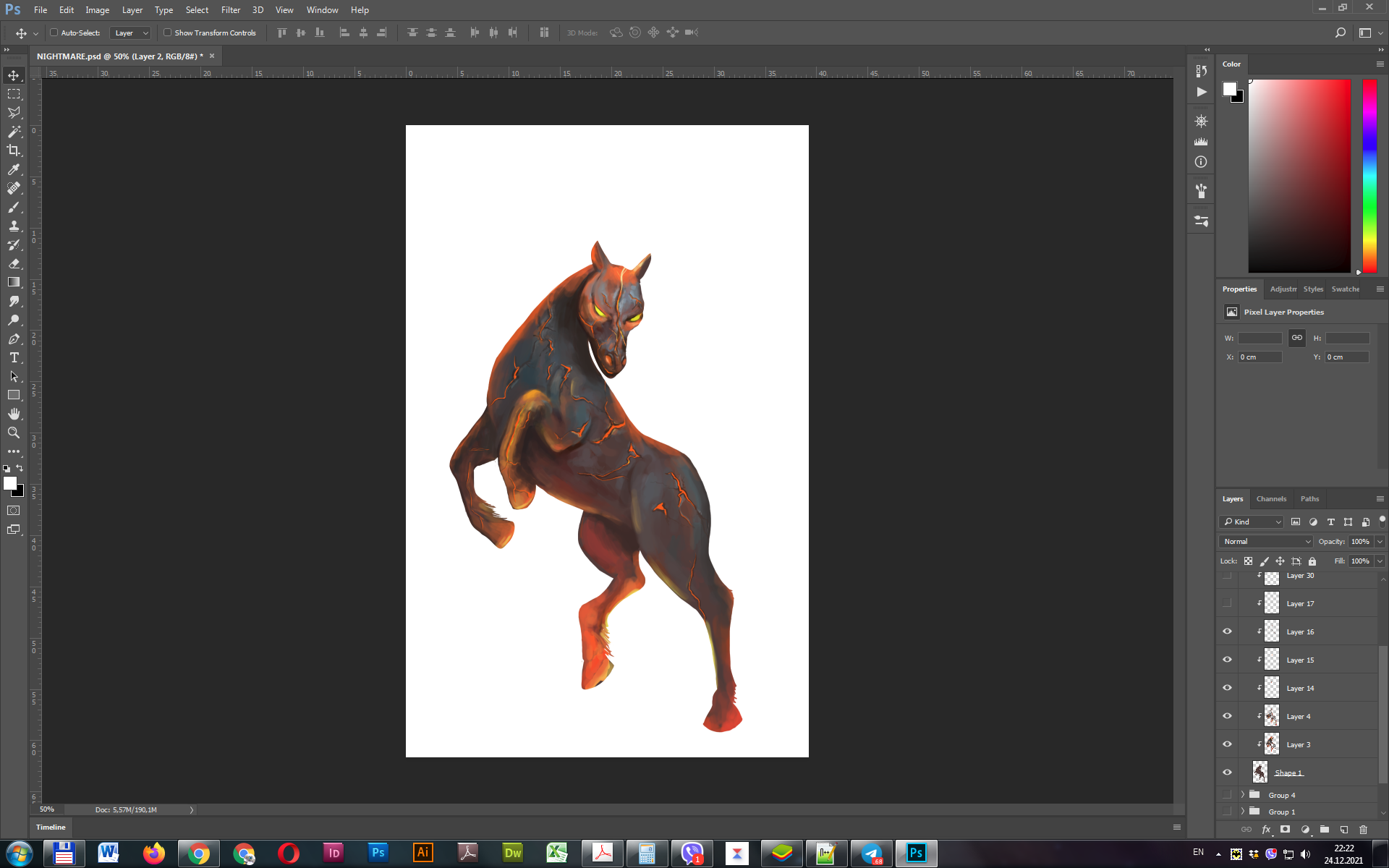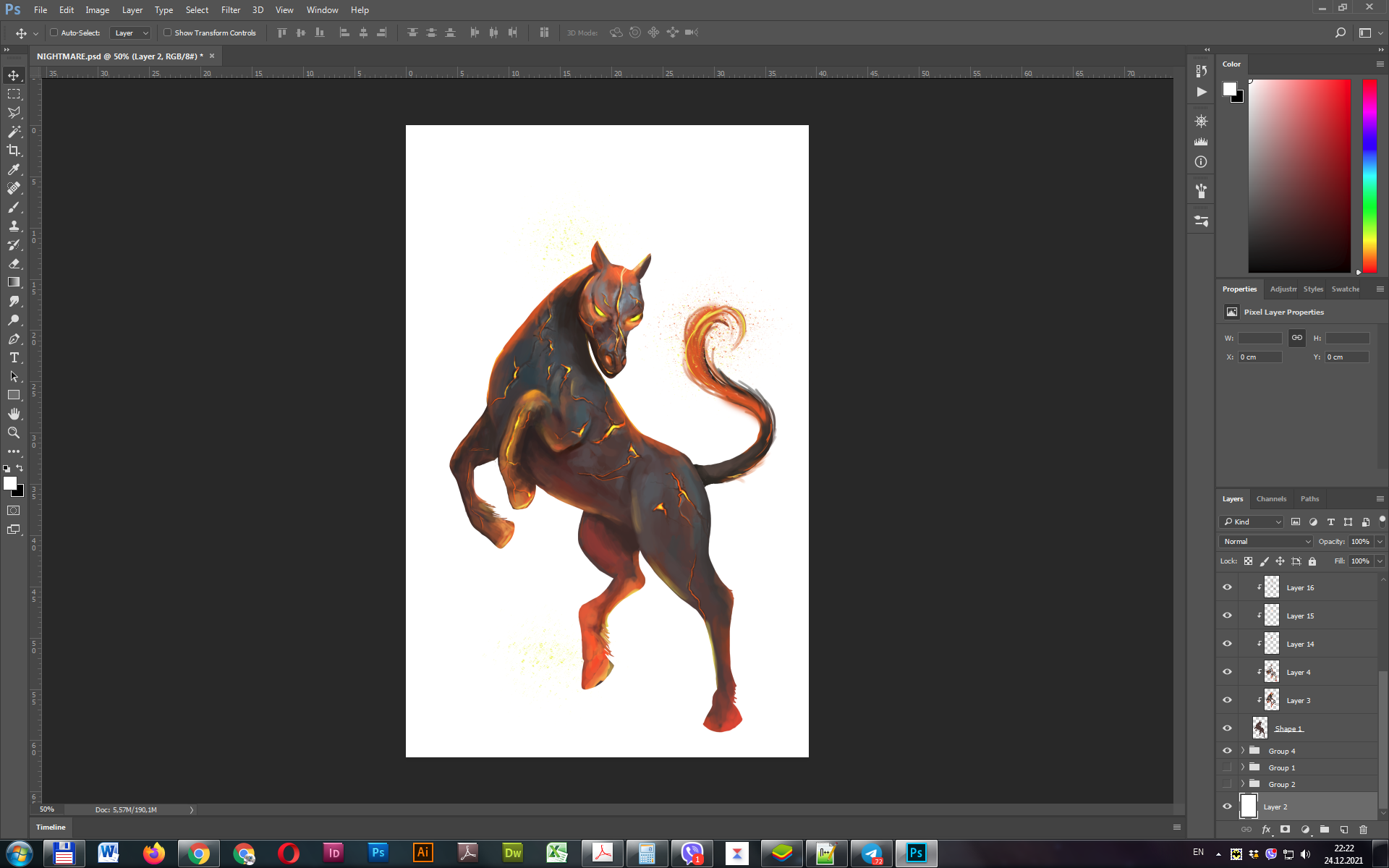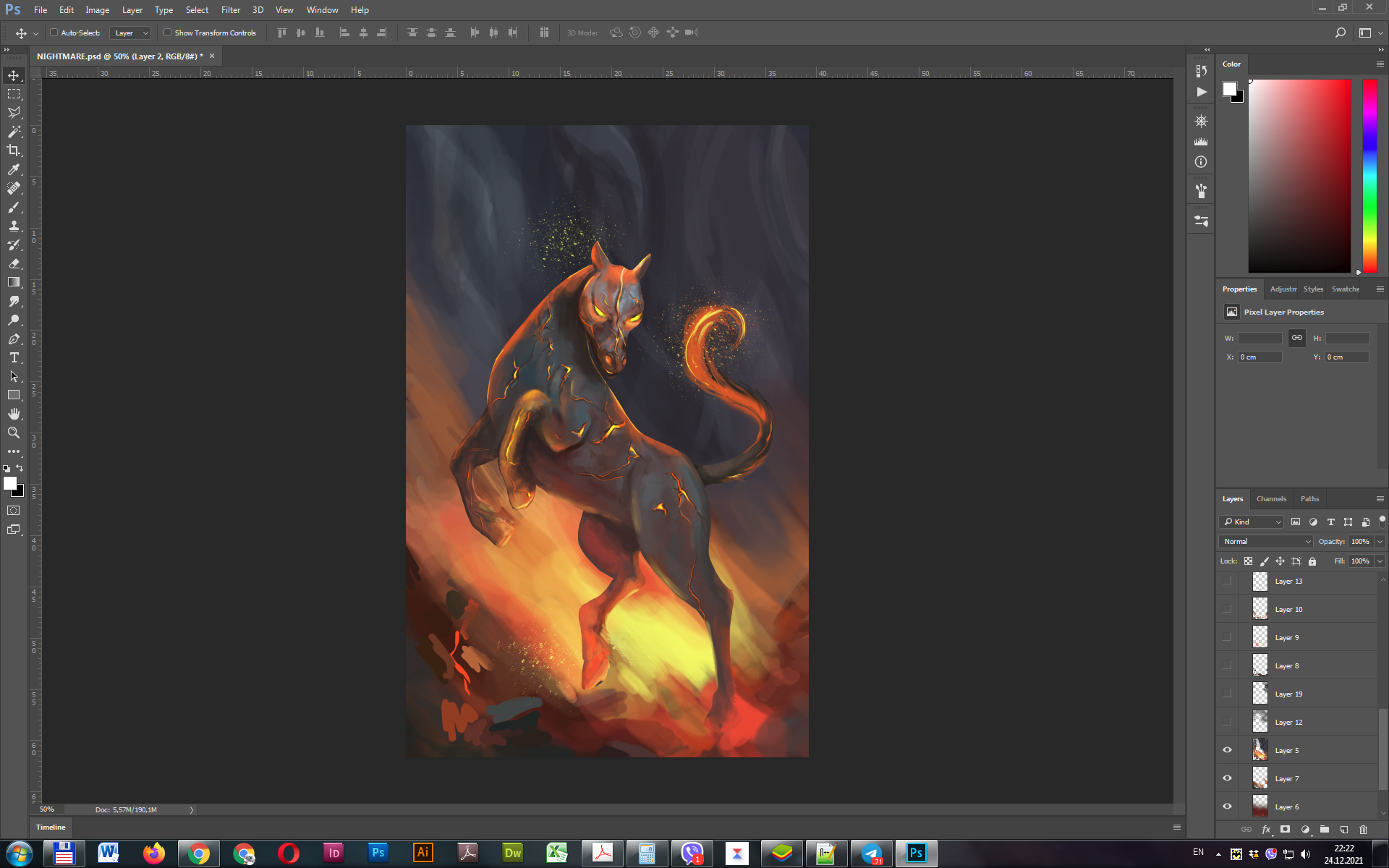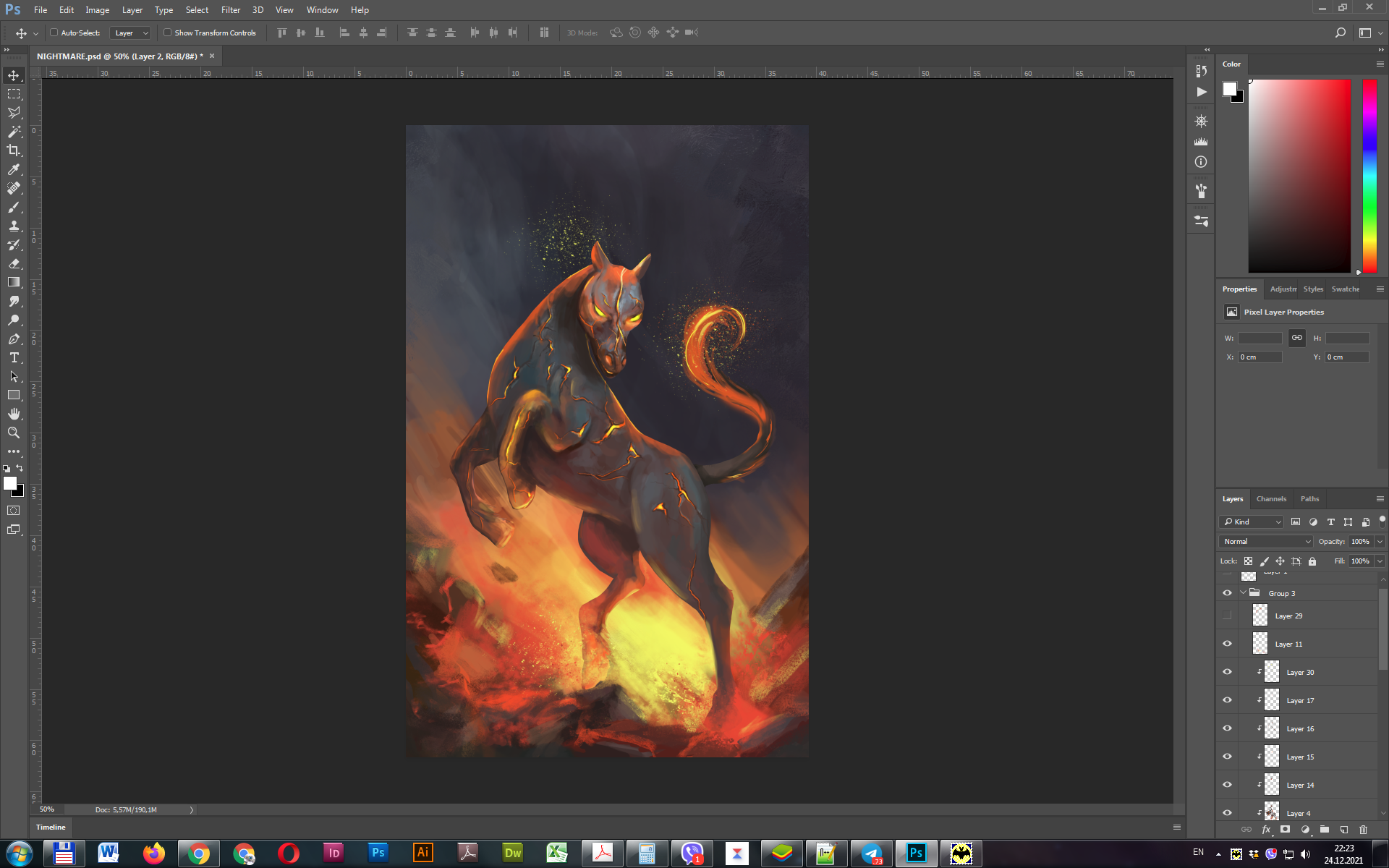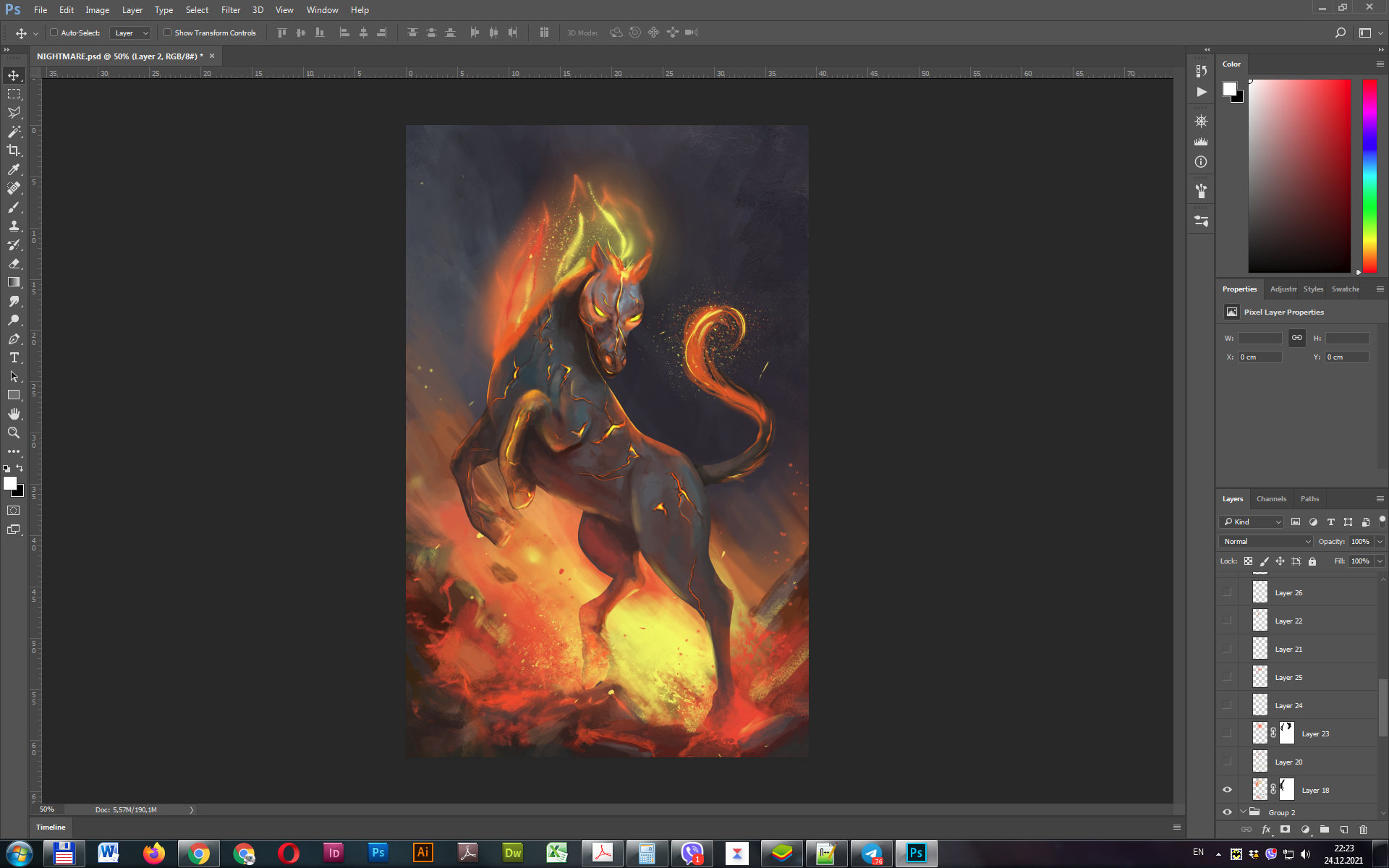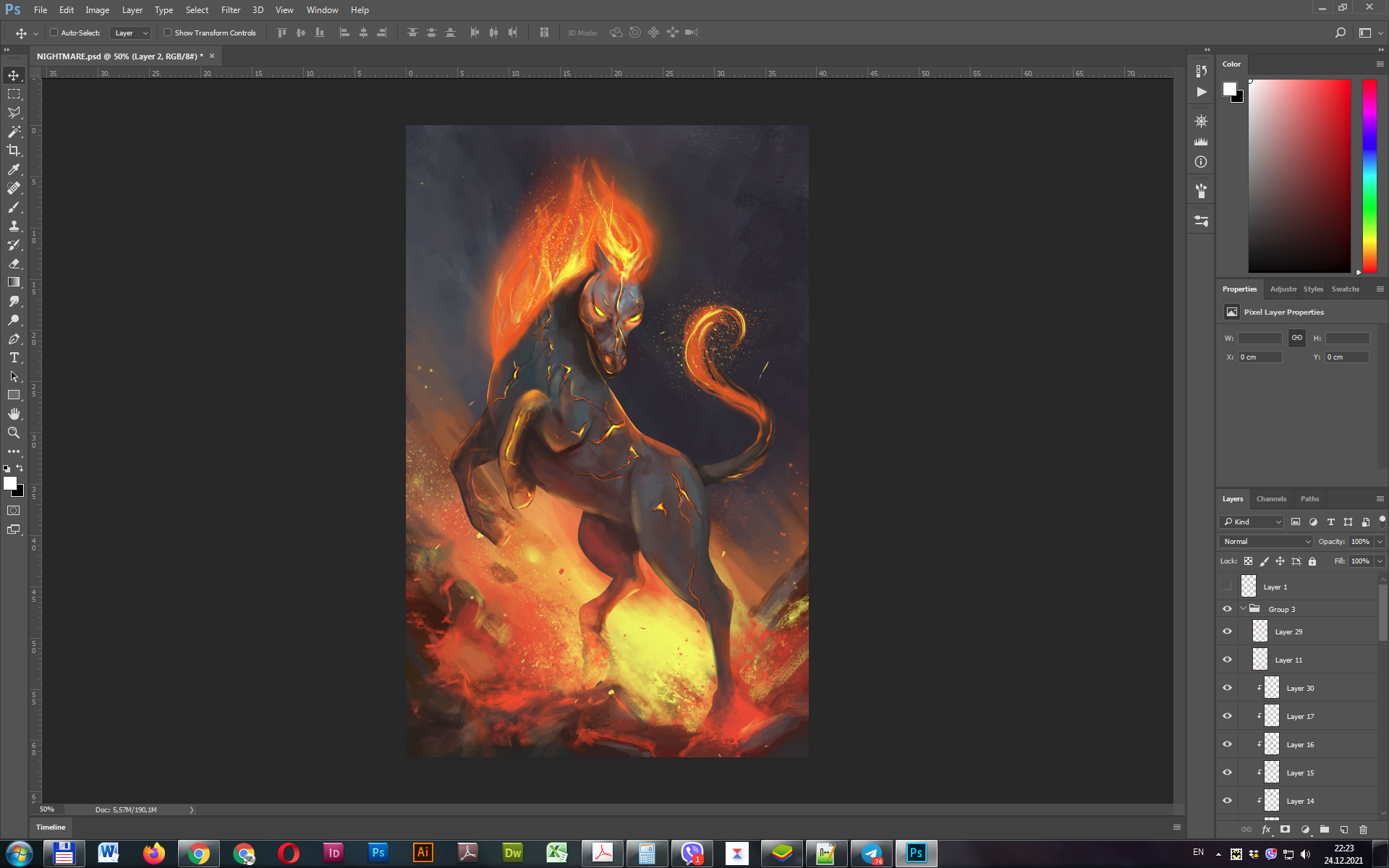 Thanks for watching. Did you like it?
---
---