The Play2Earn Repot - Prelude
So here I am once more, writing a blog post. What happened? Well, yesterday was a holiday in Germany and after pushing to Champion III in Splinterlands, I did grow a little bored and started to aimlessly float around Discord and the web. Eventually I ended up with one of my old Play2Earn Report articles and before I knew it, I've read trough like 15 or 20 of my own articles. Now they are not particularly well written or anything, but it was really entertaining for me to just go through my own thoughts back from the day and see how I evolved from there. With some of my ideas I was terribly wrong, others played out pretty much the way I expected.
That's why I decided to start blogging again. Not so much because it's really worth my time in monetary terms, but really mostly just so that I had something to go back to every now and then and see how things developed, how my thinking changed, and so on. So what will these articles look like? Well, I hope to do one every week, go over the assets I'm holding, maybe talk a bit about my thoughts and plans for the immediate future, and that's about it. I'm not sure if I want to write anything outside of the Play2Earn report but we'll see. I did enjoy myself writing articles back in the day, so maybe I will enjoy doing so again. As anybody that knows me would expect, these articles are largely going to focus on Splinterlands and projects from that ecosystem but if I come across other stuff, I'll add it here just as well.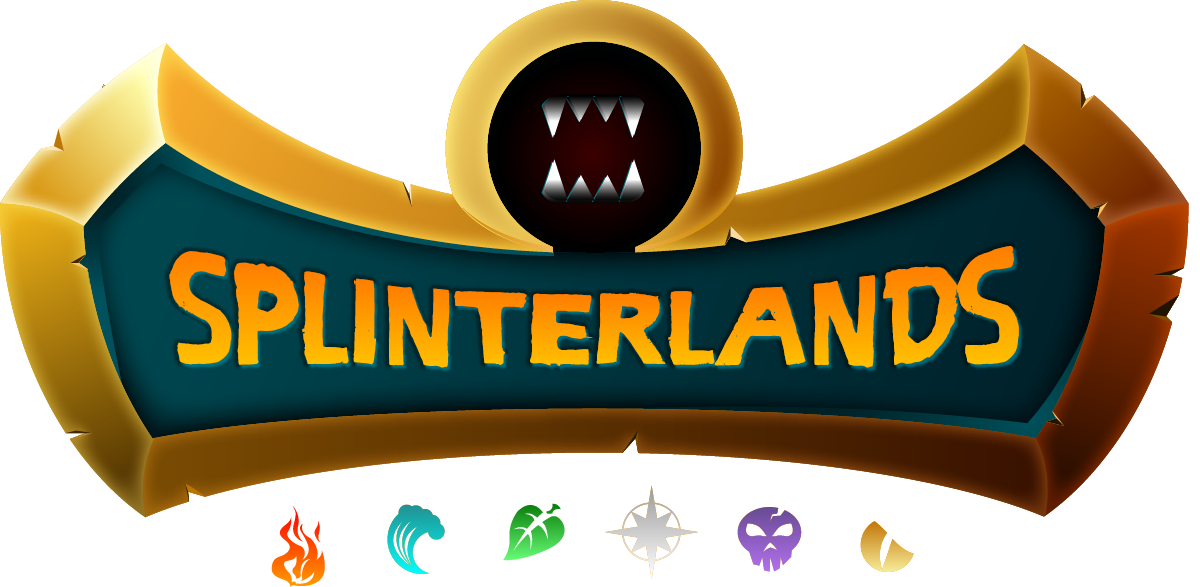 Anyway, let's get into it. This first one is going to cover a bit of how I ended up where I am and what my play is for the immediate future. I'll probably do a second part tomorrow that will cover my current holdings so I have a point to compare with moving forward.
So I got into crypto and blockchain gaming during the first Covid lockdown and started to play Splinterlands as early as February of 2020. I've been there for the mega bull run in 2021 and I'm still around in the depth of the bear market. During the bull I did take out a nice amount of money, essentially allowing me to fully play with house money now. Nevertheless, in hindsight I obviously should have taken out more, but that's how these things work I guess. I still did set up my accounts to account for these lessons learned, though, and now I'm operating with 2 different accounts that each follow their own purpose.
@khazrakh is my main account and holds all the cards and assets that I intend to keep indefinitely. I've been saying it in the summer of 2021 and it's true still. Any SPS staked on that account is going to remain staked for as long as I'm around. Generally speaking, I consider anything on @khazrakh to be assets that I don't intend to liquidate ever. The goal is to have a regular foil max level copy of every card. I doubt I'll ever get there, but I'm working on it. Furthermore, there's a whole region already claimed on that account and I don't intend to sell any of these plots either.

@khazbot on the other hand is the account that holds all the assets that I'm willing to work with. That's all the cards I don't need because they are duplicates, gold foils, and so on. These cards are rented out for now but a lot of them might end up either staked in the tower defense game or be used on land. Nevertheless, I wouldn't mind selling any of these assets during a possible bull run. The same holds true for all SPS staked on that account and the 19 land plot claims that @khazbot currently holds.
So essentially, I'm trying to both build my playing account while also setting up a secondary account that will gather all the stuff I'm potentially willing to let go during a bull run. We'll see how that works out in the end and if I know anything about me, I'll probably sell way less than I should again, but I at least want to give it a shot.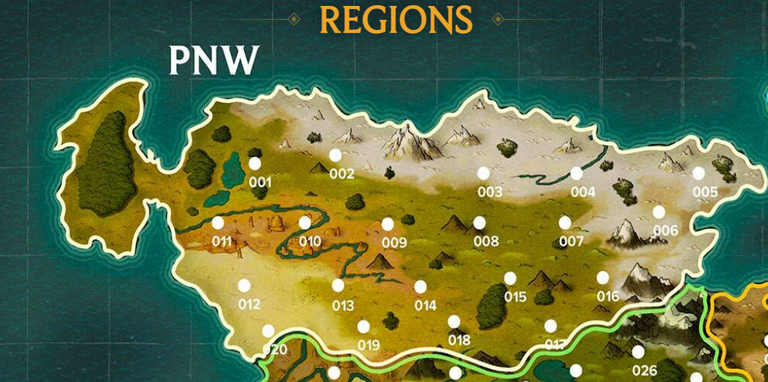 So where I am right now? While I'll go through the numbers in a separate post tomorrow, I was one of the first to claim my region once that was possible and so I ended up with region #003 in the Pristine North West region. A lot of my current activities are focused on preparing for land gameplay. While we still don't have any exact numbers, I expect something along the lines of 1000 max level summoners and 5000 max level monsters to be needed to cover my whole region. Right now, I'm mainly focused on picking up max level monsters from the market. With soulbound reward cards coming soon and Chaos Legion going out of print, I have that feeling that it'll never be as cheap again to pick up these max level monsters than it is right now. I've still got a long way to go, but at the moment, my collection is growing by about 10 max level monsters a day. Getting all these summoners will be a lot more painful eventually, but I do hope that production from land is going to help me acquire the cards I need for the rest of my land.
Land survey potions are also going to be a thing so I'm currently gathering all the DEC and vouchers I can in order to buy as much DECB as possible once that gets released. In total, I will need a nice 10,000,000 DEC for all my survey potions and my hope is to stay below $5000 total in terms of value spent on buying them. I know a lot of players are pretty unhappy about these potions. Obviously I'm not super excited to burn money for something, but I do understand why it's needed and why need to work through all the extra DEC that was printed during the last bull run.
Other than that, I'm still playing Splinterlands every day and I'm probably one of the few still doing so without the help of a bot. While I obviously use Splex for renting, all battling is done by myself and myself alone. I only play Wild and usually end up somewhere in Champion II. I'm a member of Summoners Tribe, which hands down is the most successful brawling guild in the game and we are approaching a level 9 arena fast. This would allow us to move to Brawl Tier 5 as the first and only guild and should provide us with some nice additional SPS for a while. I'm also quite a bit invested in Genesis League Sports but I'll talk more about that when going over the numbers tomorrow.
So there you have it, that's where I'm at right now. I frankly don't think that this has been very entertaining to read for anybody but myself, but that's what it is right now. I'm looking forward to track my progress from here on out, let's see what 2023 has in store for us!
---
---