Rawa chhila (semolina)
Hello friends, how are you? Today, I'm sharing a new dish with you that is not only delicious to eat but also beneficial for the body.
Semolina contains calcium, protein, magnesium, iron, carbohydrates, phosphorus, potassium, zinc, sodium, thiamine, various vitamins, niacin, and more. It is low in calories, which helps with weight management.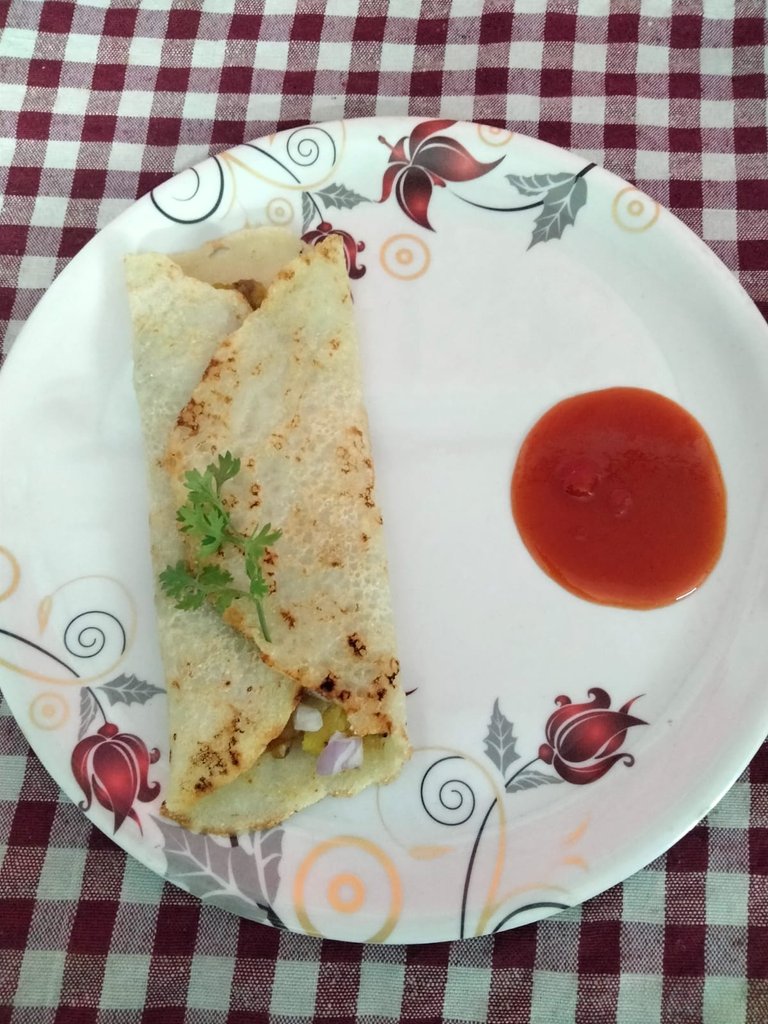 Let's learn how to make it. To prepare it, I need the following ingredients:
250 grams of semolina (rawa)
1 cup of yogurt
2 onions
2 green chilies
Fresh coriander
Salt to taste
6 potatoes
Spices:
1/2 teaspoon of turmeric
1/2 teaspoon of chili powder
1/2 teaspoon of coriander powder
1/2 teaspoon of amchur (dried mango) powder
Cumin seeds
Mustard seeds for tempering
Here's the method:
Boil the potatoes and set them aside.


First, take semolina, add yogurt and salt to it, mix well, and let it rest for 30 minutes.


Now, chop onions, green chilies, and fresh coriander.

Peel the boiled potatoes.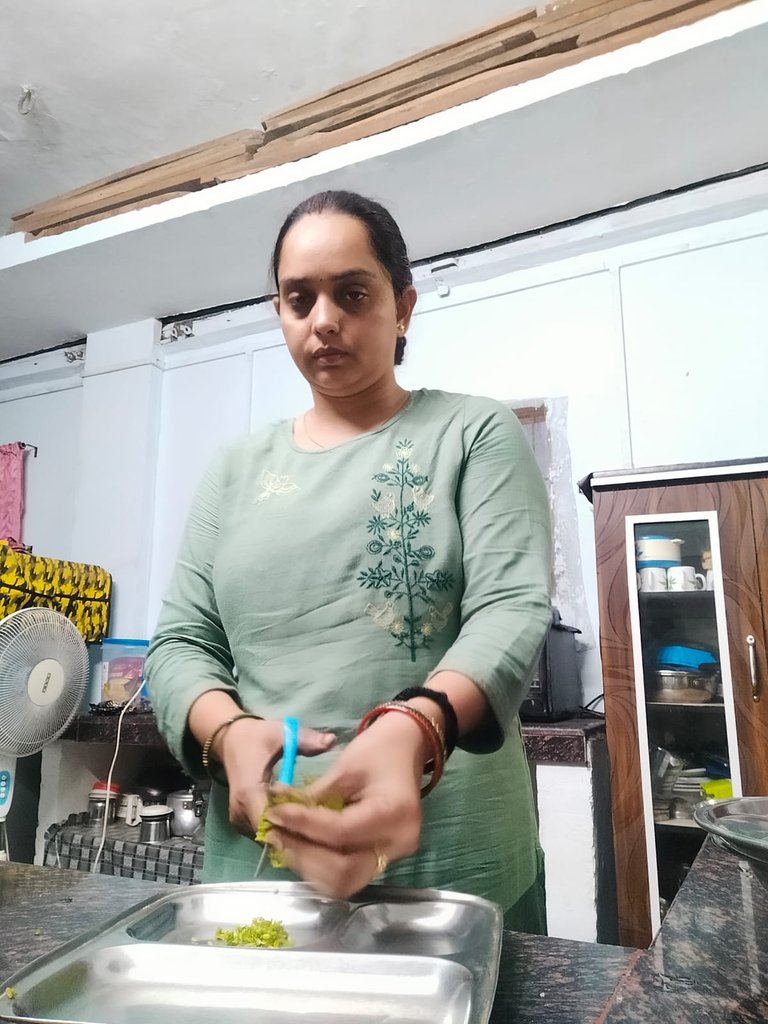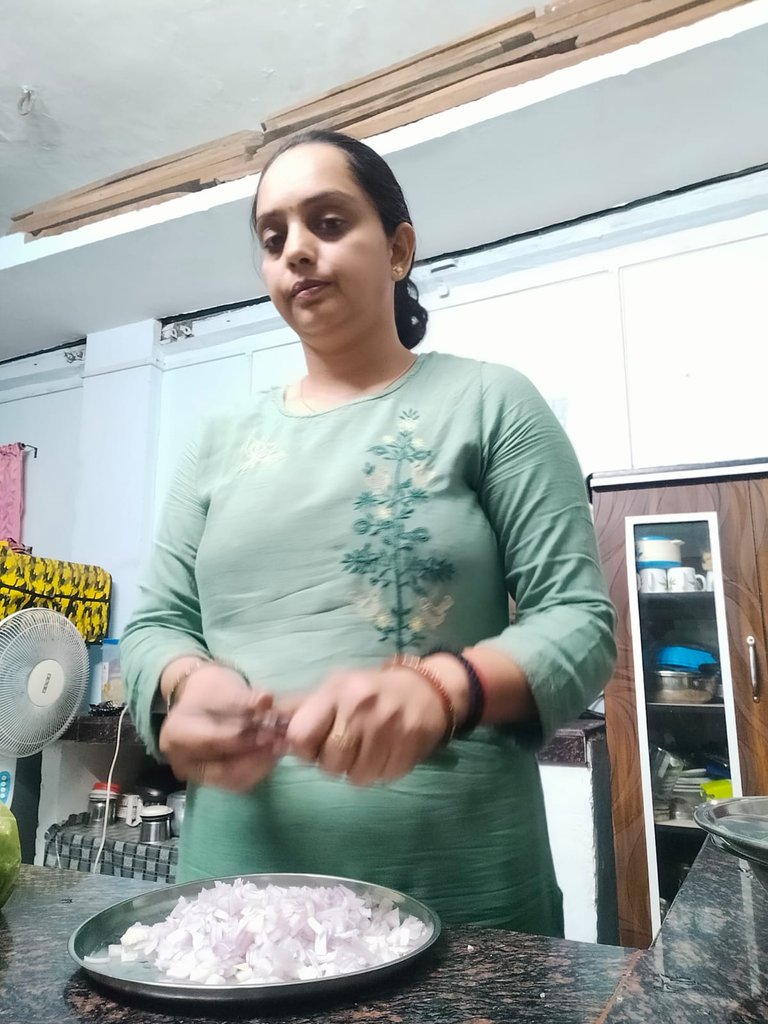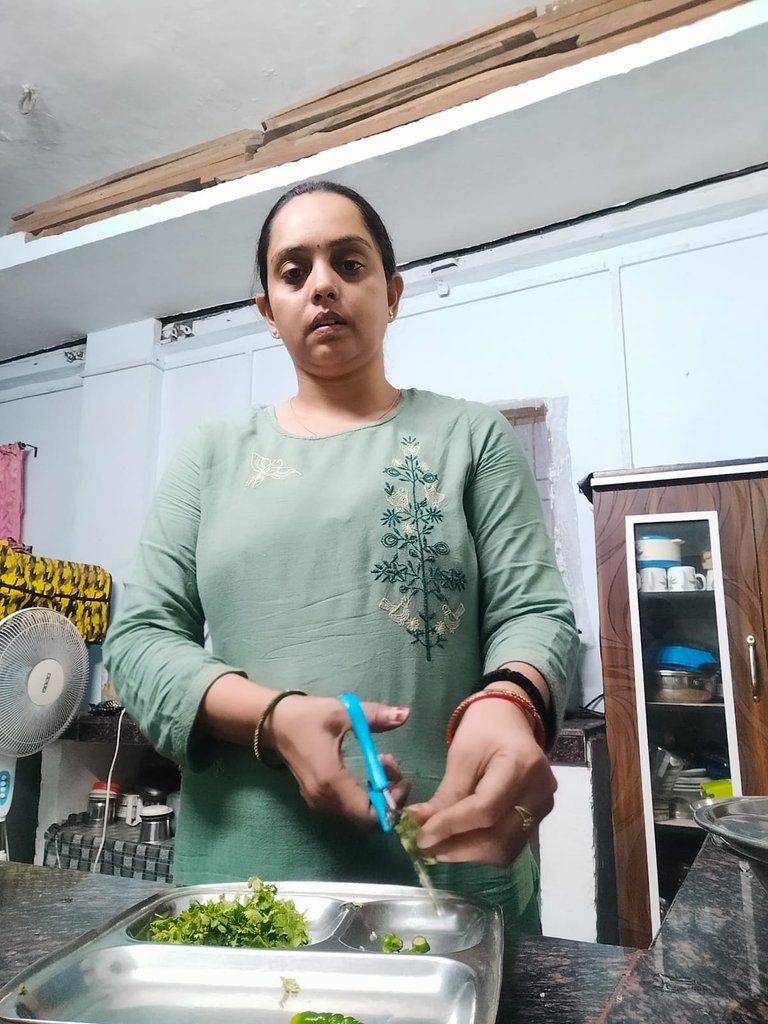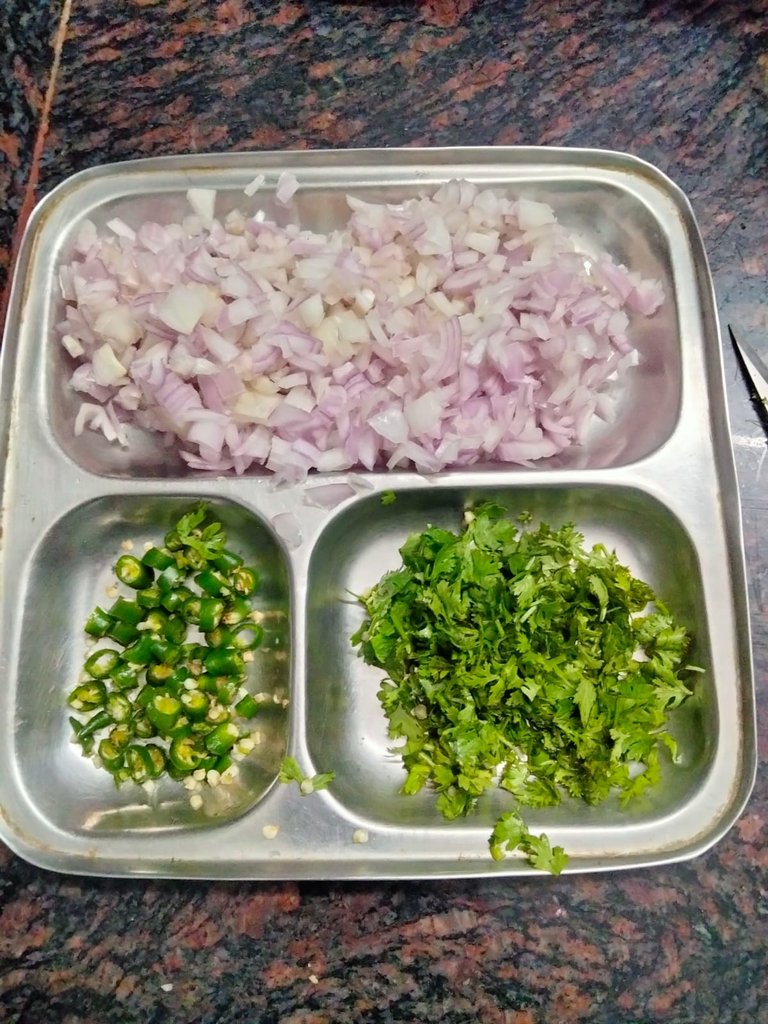 Heat oil in a pan, add cumin seeds and mustard seeds. When the mustard seeds start to splutter, add chopped onions and green chilies. Sauté until they become slightly brown.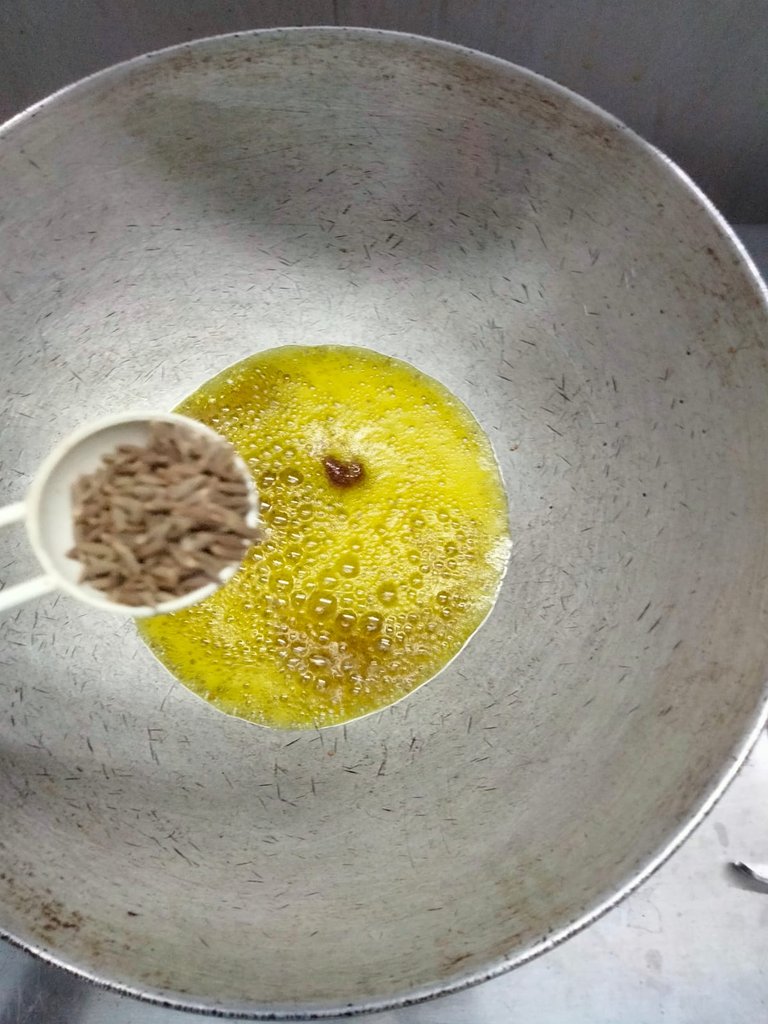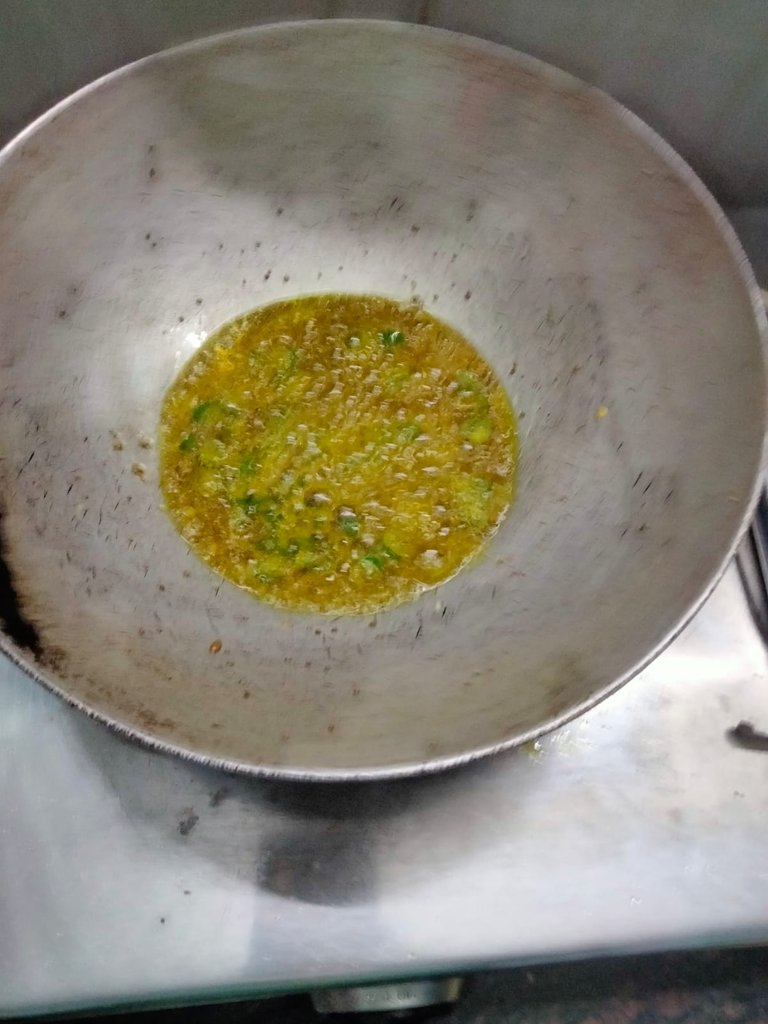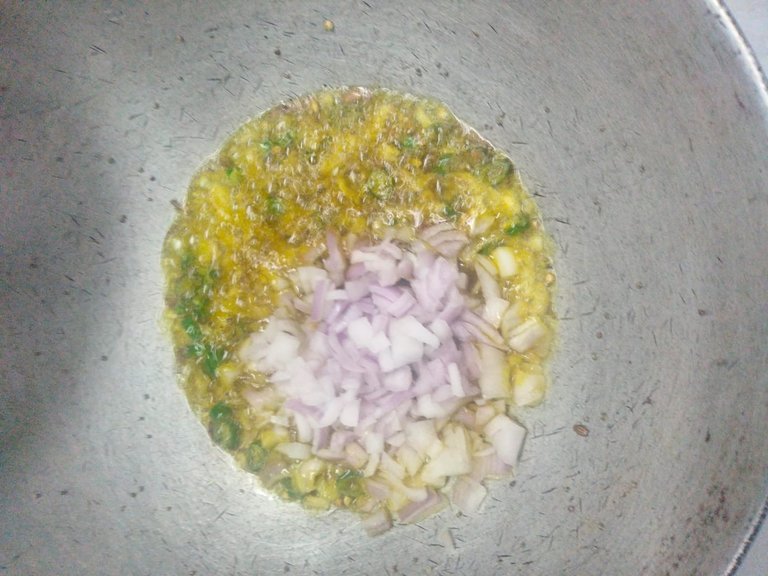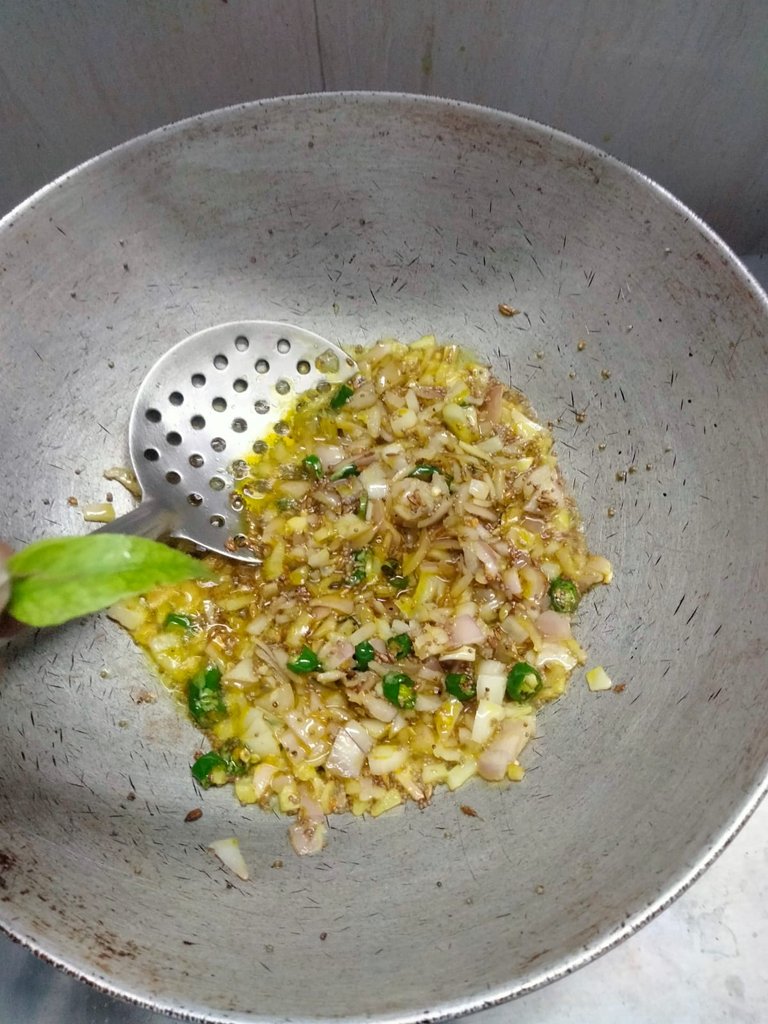 Add the boiled and diced potatoes to the pan. Then, add turmeric powder, chili powder, amchur powder, and coriander powder. Mix well and sauté for about 1 minute.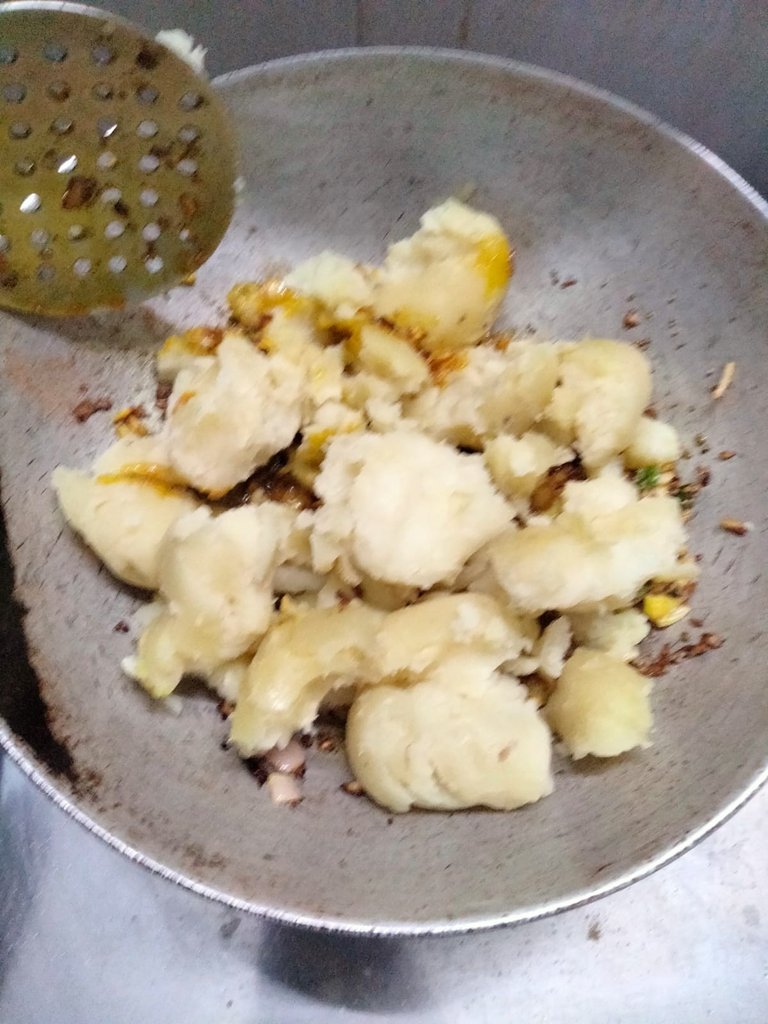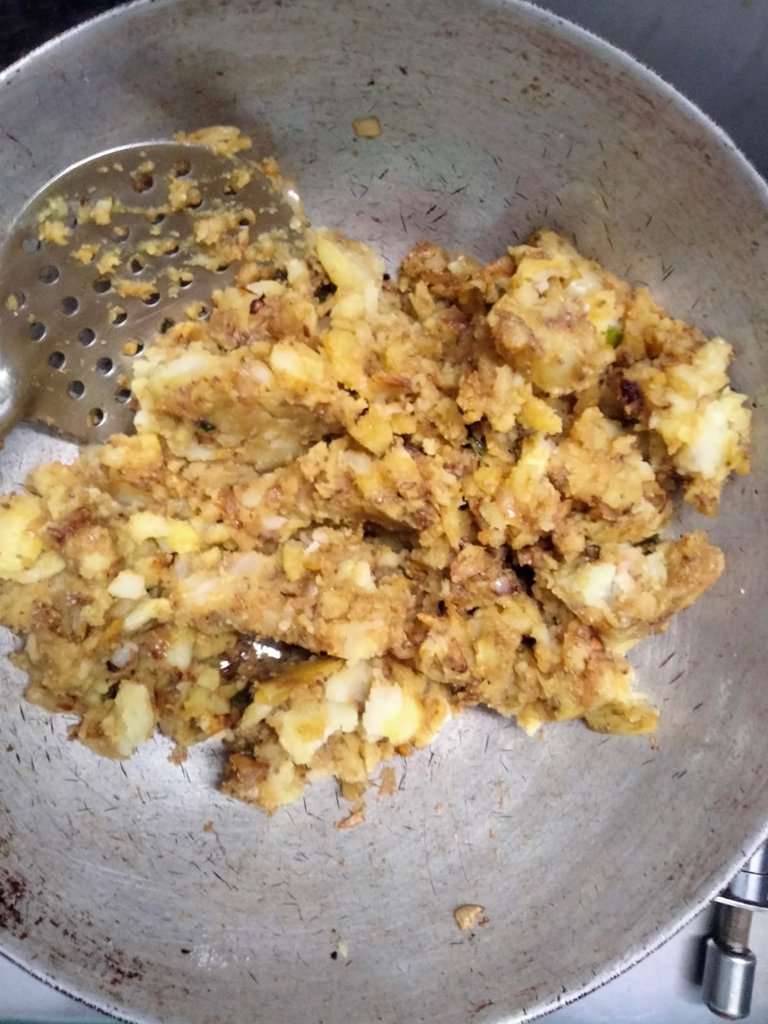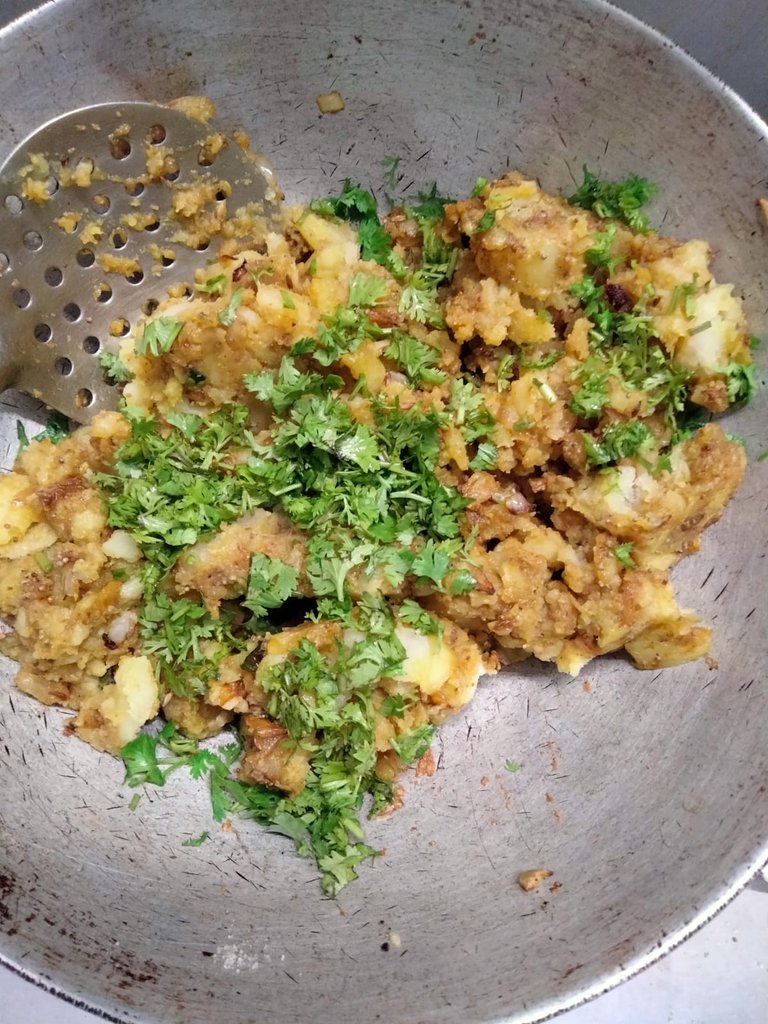 Check if the semolina mixture has thickened.
Take another pan, add some oil, and pour in the semolina batter. Let it cook until it turns slightly brown.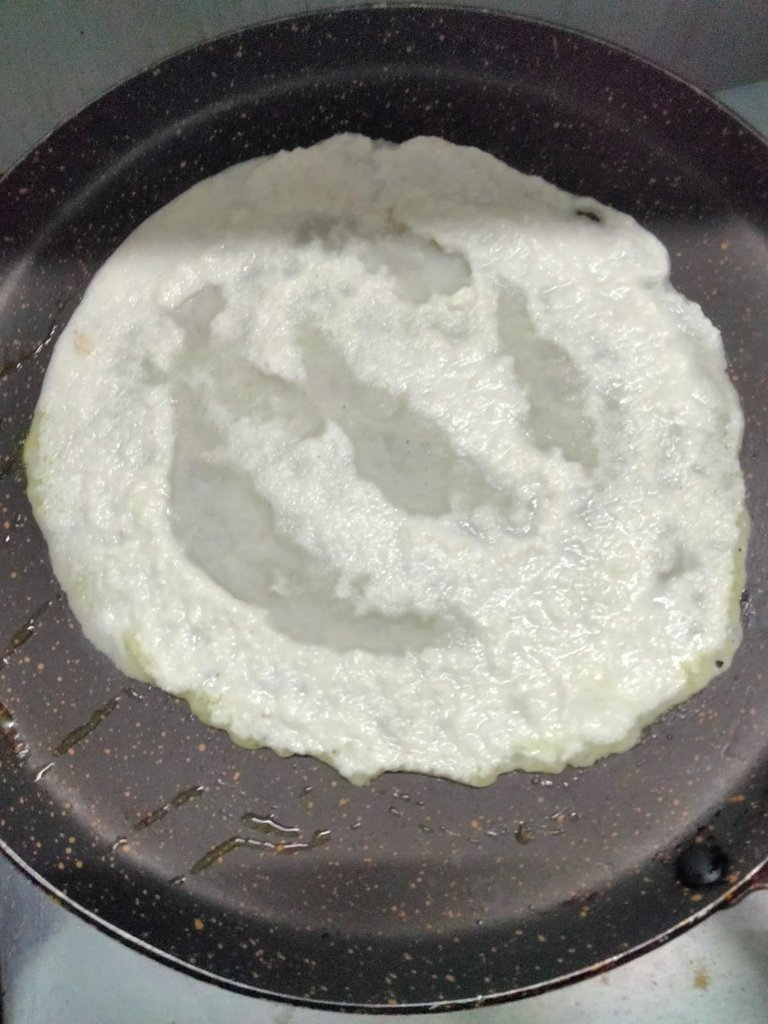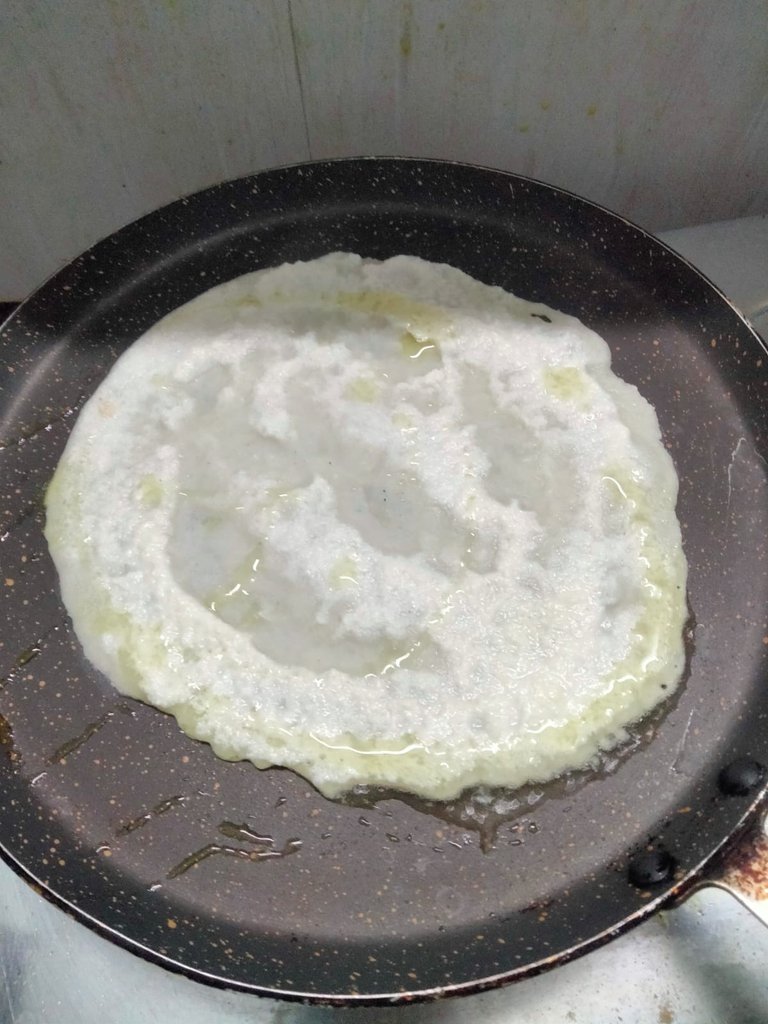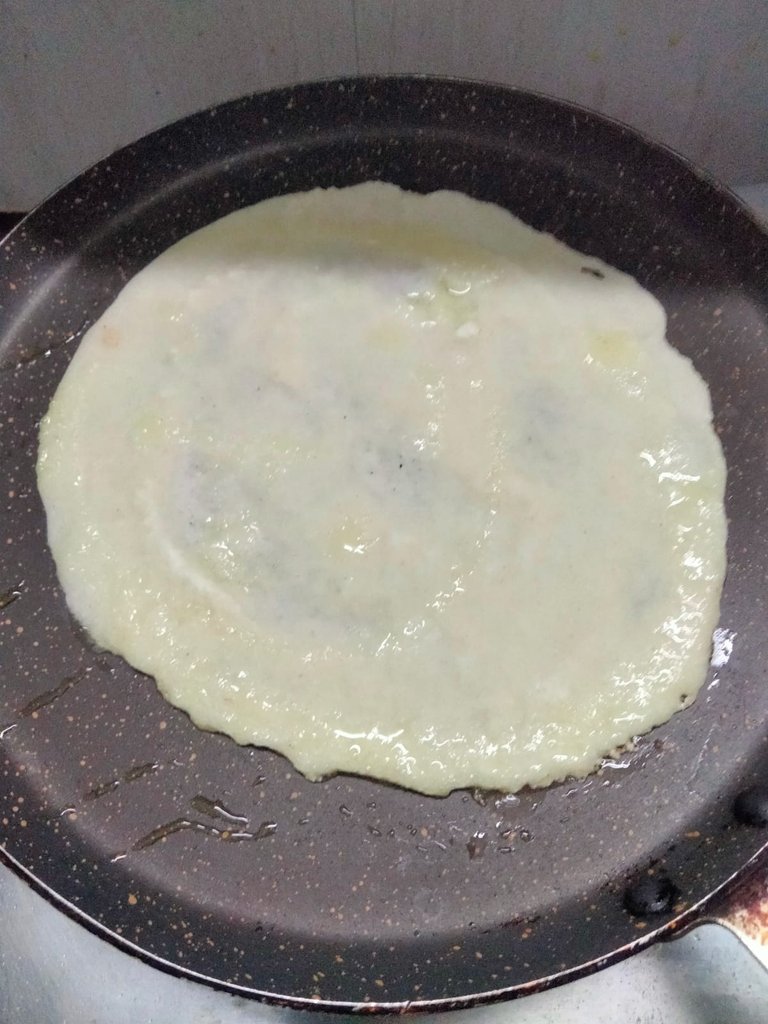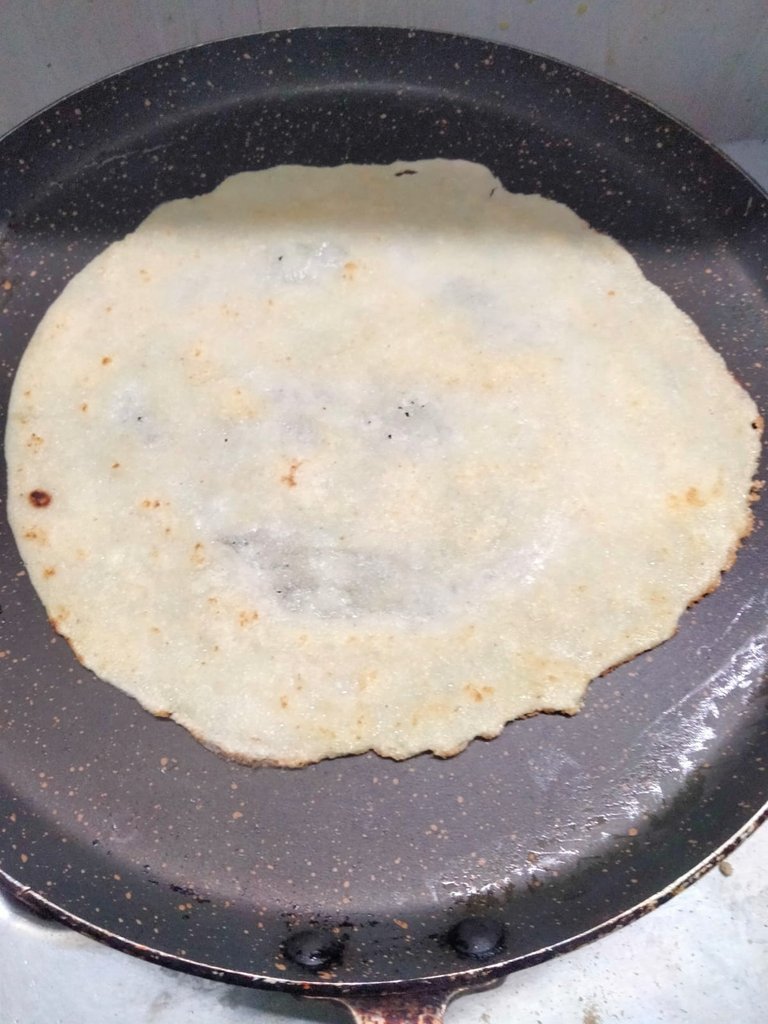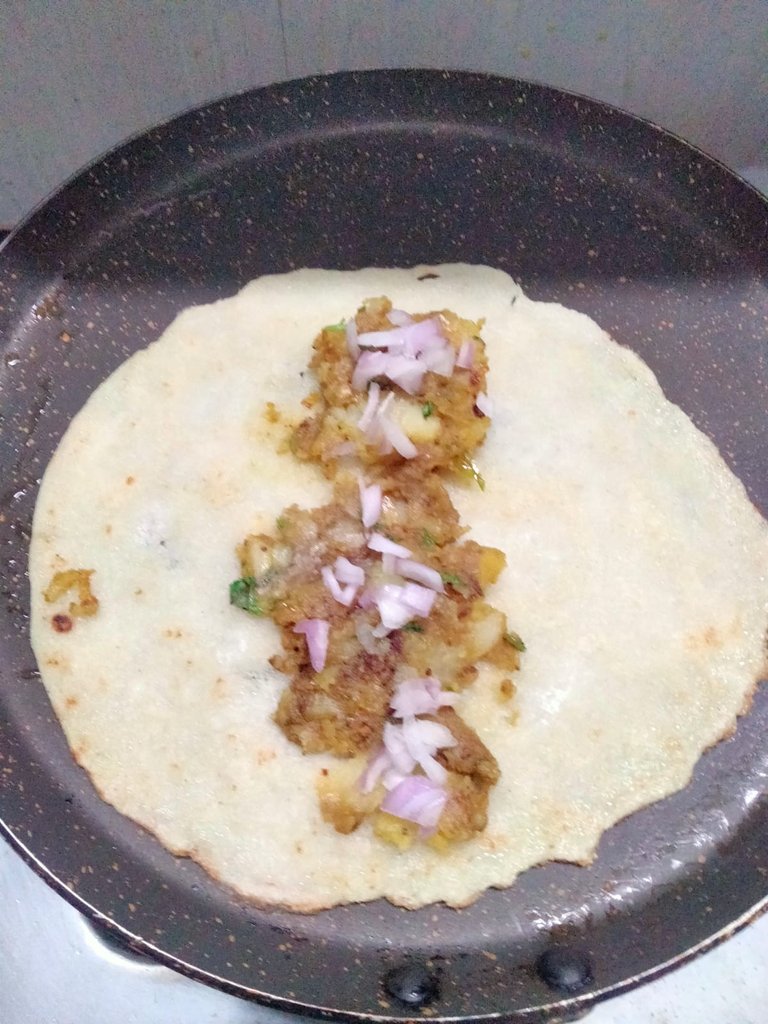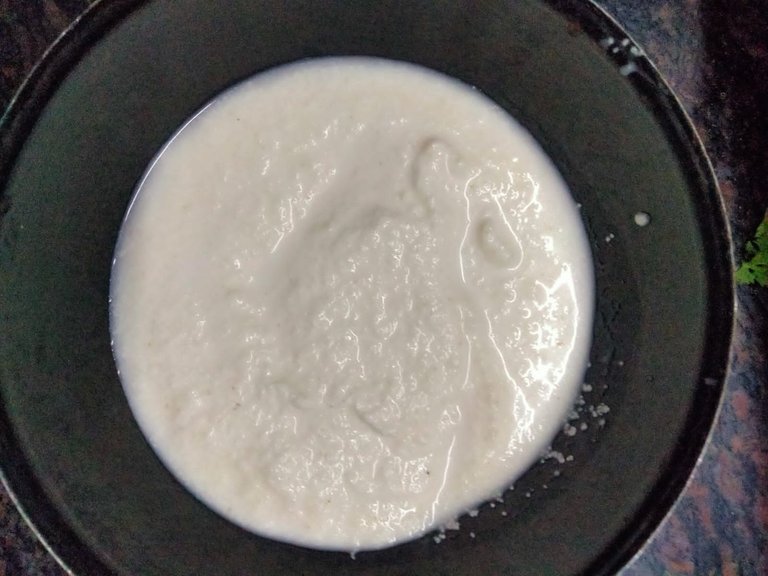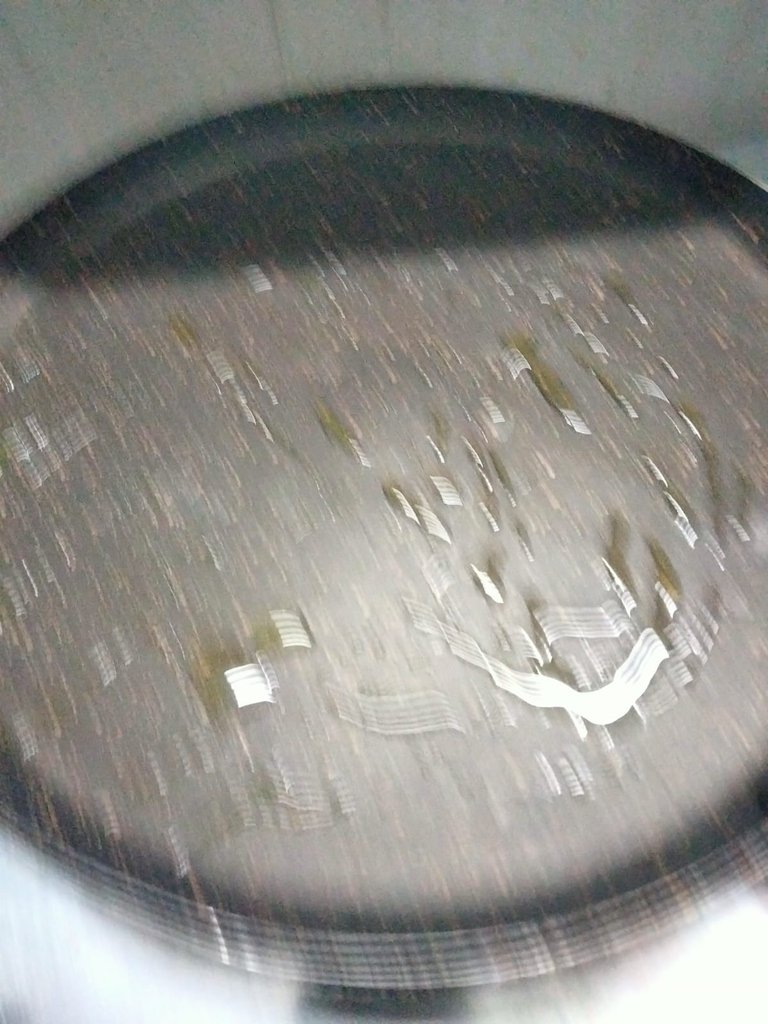 Now that it's brown, place the potato mixture on top of it, and it's ready to be served. You can enjoy it with tomato ketchup or green chutney.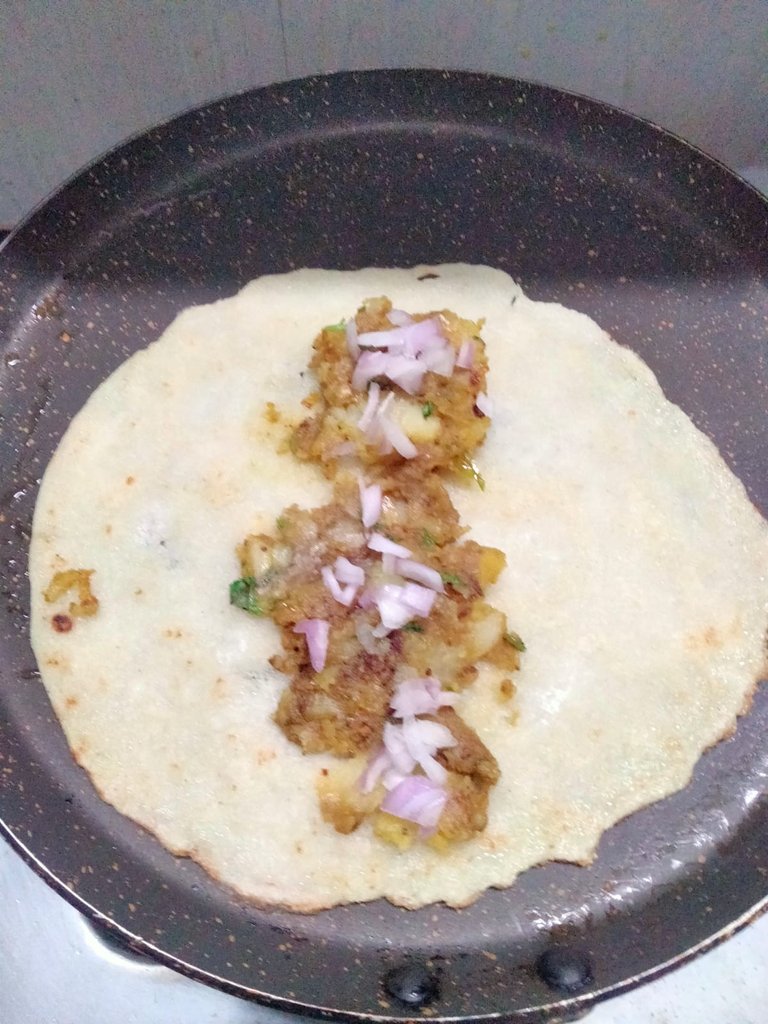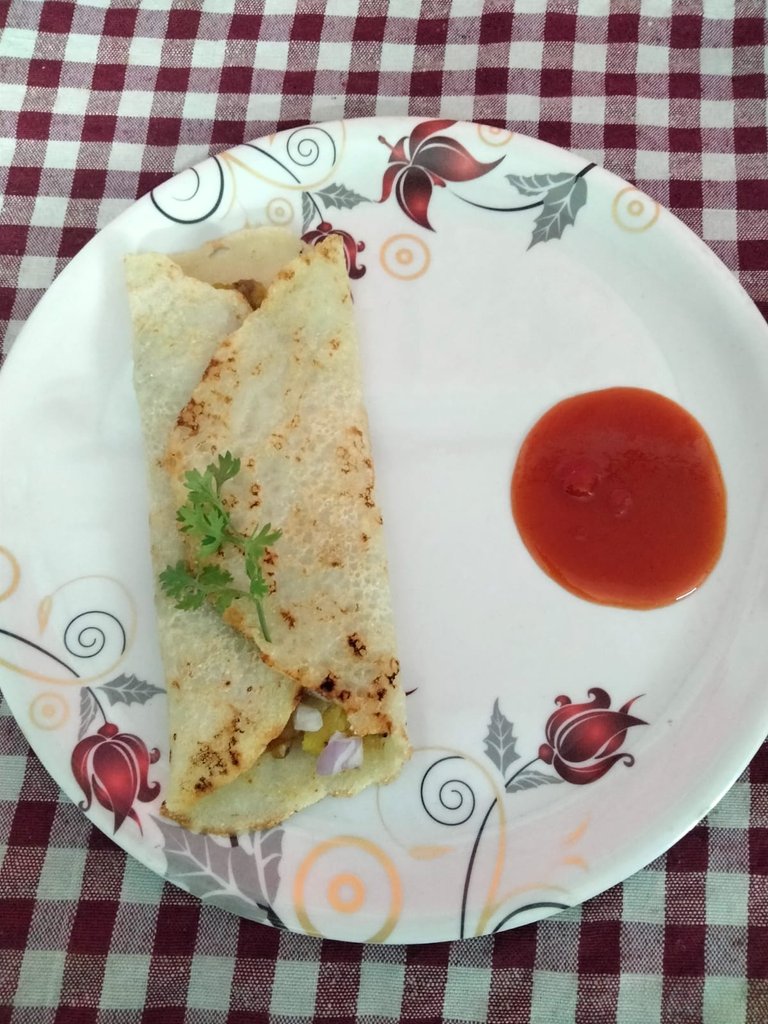 If you liked my post, please like and follow me! 😊
---
---