TENYII STRIKER : THE PRODIGY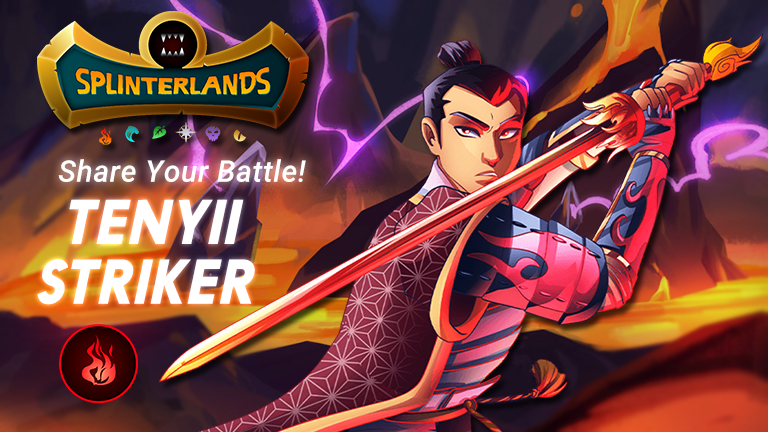 The prodigy card! One of the most valuable and effective card in Fire Splinter collection. Tenyii Striker is one of my (also anyone) most used card in any battle. Tenyii have been deployed up to 70% of my battle with Fire Splinter. It has solid status, which make it rather useful all around card in low or medium mana battle. So here's my pros and cons based on my exprience.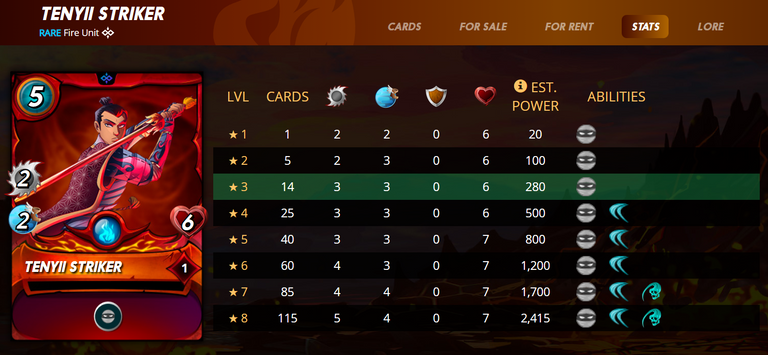 | | |
| --- | --- |
| 1. Tenyii has Sneak ability, which make Tenyii flexible to be positioned in front or back row. | 1. Tenyii is rather average at Level 1. With it 2 speed, Tenyii might get eliminated early before it strike back. Only after Level 3 - 4, Tenyii get a powerful boost |
| 2. For just 5 mana, you would get 6 health and 2 damage. This makes Tenyii a decent striker in the front row, which can be matched with powerful melee card like Silent Sha-Vi or Deeplurker. Or Tenyii can be defender in the back row, protecting your precious ranged card, while striking using Sneak ability. | 2. As a Chaos Legion - Rare Level Card, Tenyii is quite expensive. As per this post, Tenyii price is $ 0,447 / bcx. This make Tenyii price ranked 4 after Xenith Archer, Xenith Monk, and Cursed Windeku |
| 3. Tenyii make a very powerful combination with CL Summoner Tarsa. The additional damage and health just make it comparable with 7-8 mana melee card. | 3. Tenyii can be a dilemmatic choice with it 2 damage and 6 health. You might want to use it Sneak to strike the back row, but you also want to utilize its health to sustain incoming damage. You might rather use Antoid Platoon with its Shield ability and save 1 mana, or use Tusk The Wide which had 12 health and Void ability. |
So here's one battle with one of my favorite formation
For my formation, I used:
1st Row : Antoid Platoon
2nd Row : Radiated Brute
3rd Row : Radiated Scorcher
4th Row : Tenyii Striker
My opponent formation:
1st Row : Failed Summoner
2nd Row : Regal Peryton
3rd Row : Goblin Psychic
4th Row : Khmer Princess
The start doesn't looks very good. Magic card and Obsidian, the biggest threat of Fire Splinter! And when the battle goes, my Antoid easily eliminated by magic attack. Luckily Antoid and Brute managed to strike Failed Summoner. And the Tenyii with its swift run, strike into the back row and eliminated Khmer Princess.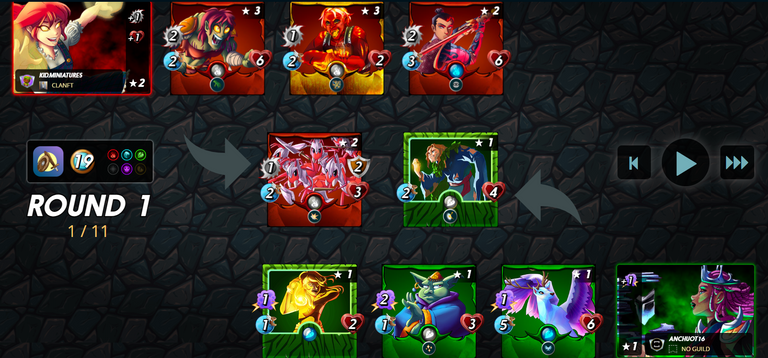 The battle enter Round 2 with my formation gaining advantage. Though Peryton make the first strike, its damage is not enough to deplete Radiated Brute health. And so my formation launch the counter attack, which certainly eliminated the Goblin. Luckily Radiated Brute damage also hit Peryton. And then fate has been sealed. Peryton just blown away by Tenyii final strike.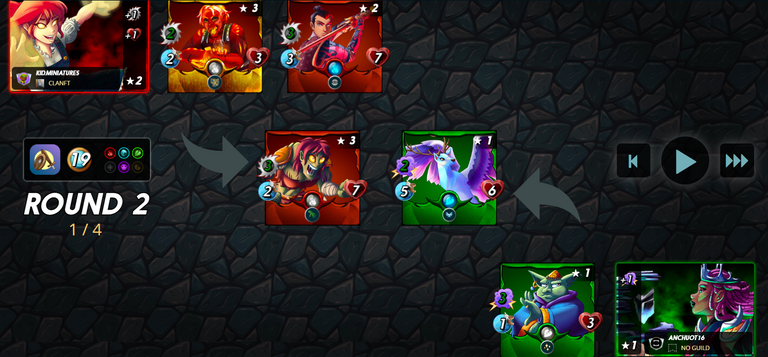 Tenyii was very formidable and it's damage contribute much to the offense power. My suggestion is if Tenyii is paired with Tarsa, its damage is too precious to be lost, therefore avoid placing it in the last row and from targeted by enemies Sneak attacks. Without any damage boost, Tenyii's damage and health is rather balanced, it's okay to place it as defender in the last row.
---
---