Splinterlands Art Contest! // Week 154 // Diamond Dragon with fire effect.
Hello everyone.
Here I'm representing my art for Splinterlands Art Contest! // Week 154 //.
**My Splinterland Art contest character name **: Diamond Dragon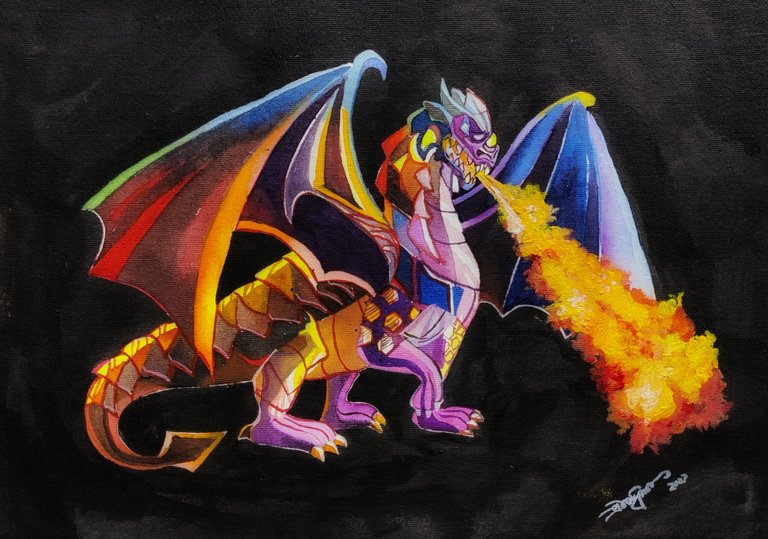 While drawing this character it was an obvious challenge for me to implement the many hues and blending was quite difficult I must say. Diamond Dragon has many shades of hues which makes it such an amazing piece to paint on. I enjoyed painting it.
Art Type -
Watercolor
Materials Used -
• Brush type: round
• Brush size: 0,2,4,5,8
• Watercolors
• Palette
• Container of water
• Watercolor paper
• Sketch Pencils
Steps -
Here I'll show some process photos of the art.
It is quite important for outlining, as it has quite many sections to paint on. Also, it would be difficult for me to try it on directly with a brush as the linings are not equal and of the same hue. The filling segment is the next one.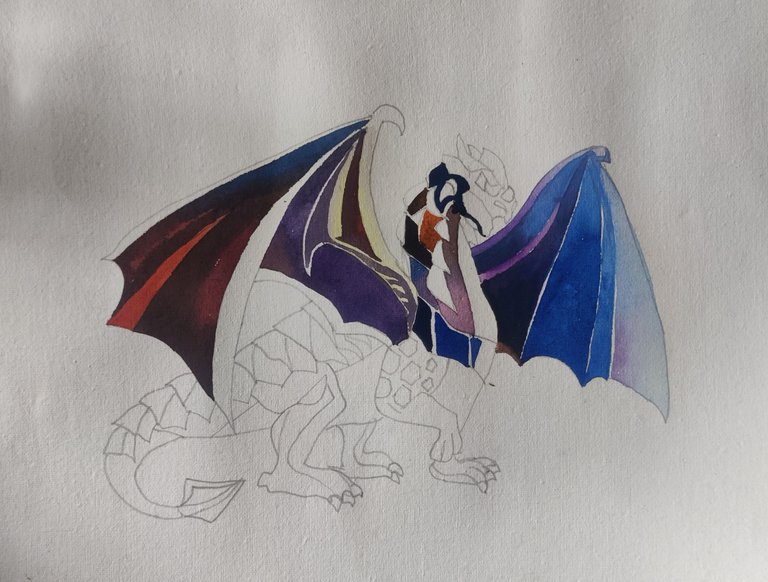 The regions which are plain and also, the ones with different shades need to be painted first so that it is easier to add different hues to it later on. So, I started with the wings.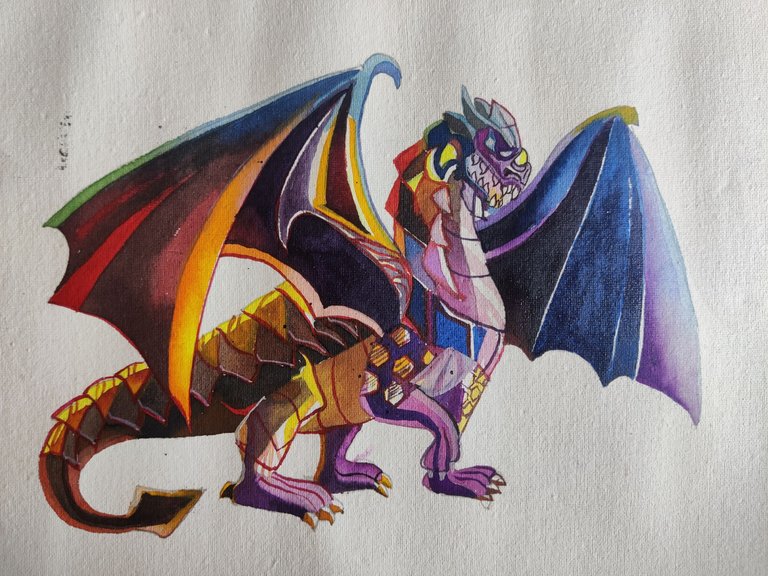 Moving on to the combos of the different hues balancing out with darkening the outlines were necessary while highlighting some shiny regions.
The last section of the painting is always balancing out the combinations of hues, giving preference to the highlighting regions, and providing necessary shades. The final touch along with the color of the background. Some may feel it will be easier to paint out the background first, but it isn't quite wise for this painting. As many hues are applied it is better to keep the background till the almost end.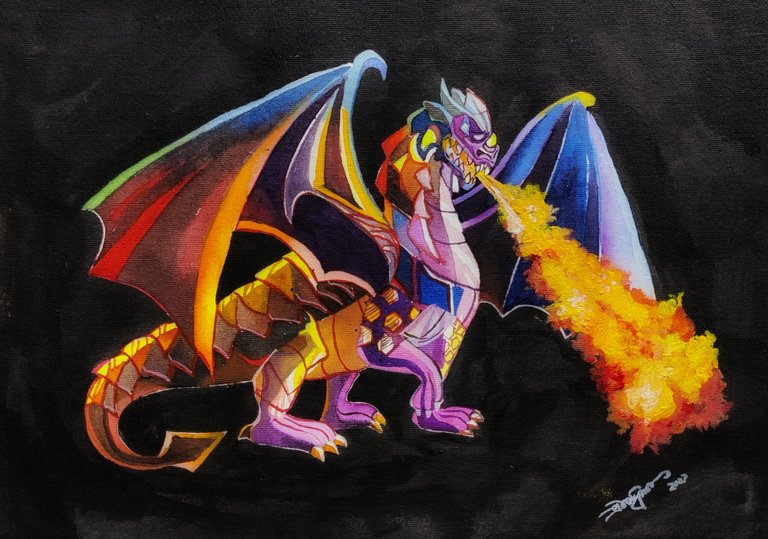 Here is the final piece. Without the fire, the dragon remains as an ordinary one but with specific abilities we shine more, so does Diamond Dragon.
Thank you -
I hope you all enjoyed it.
---
---