Vulguine | Splinterlands Art Contest Week 215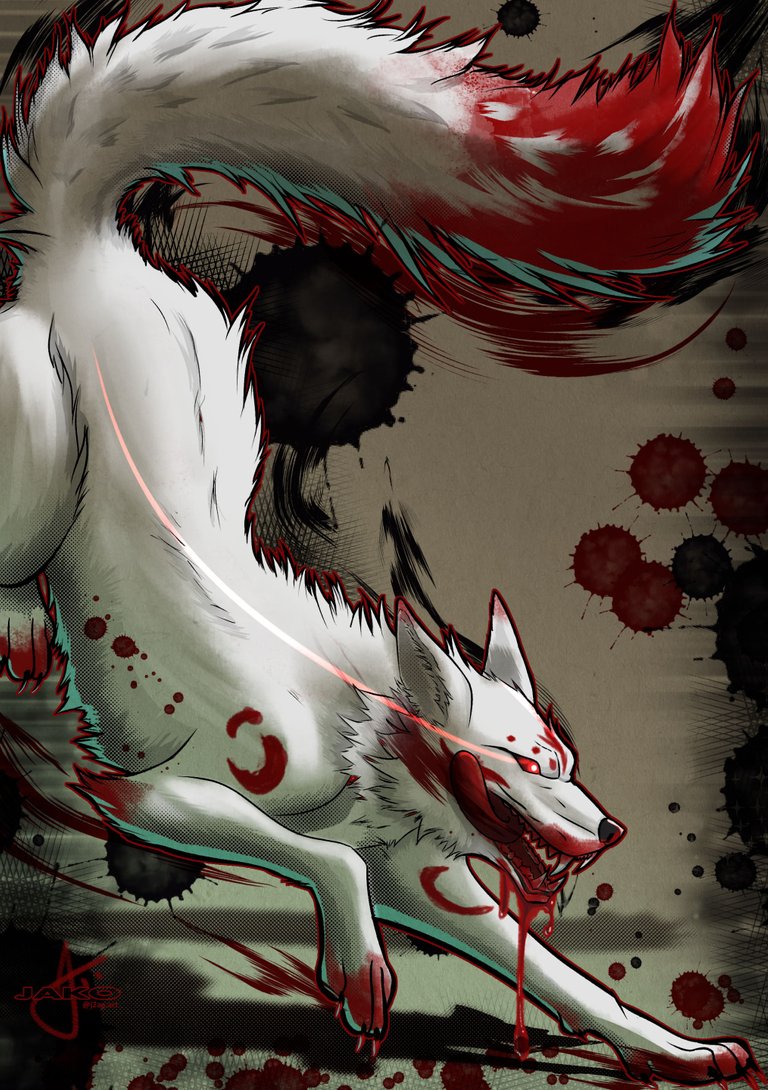 Hola amigos, esta es mi entrada en el Concurso de Arte de #Splinterlands de esta semana. He elegido a VULGUINE una unidad rara de tipo vida. Y me encanta el concepto de mezclar un zorro con vampirismo, creando un canino sediento de sangre.
Hello friends, this is my entry in this week's #Splinterlands Art Contest. I've chosen VULGUINE a rare life type unit. And I love the concept of mixing a fox with vampirism, creating a bloodthirsty canine.
---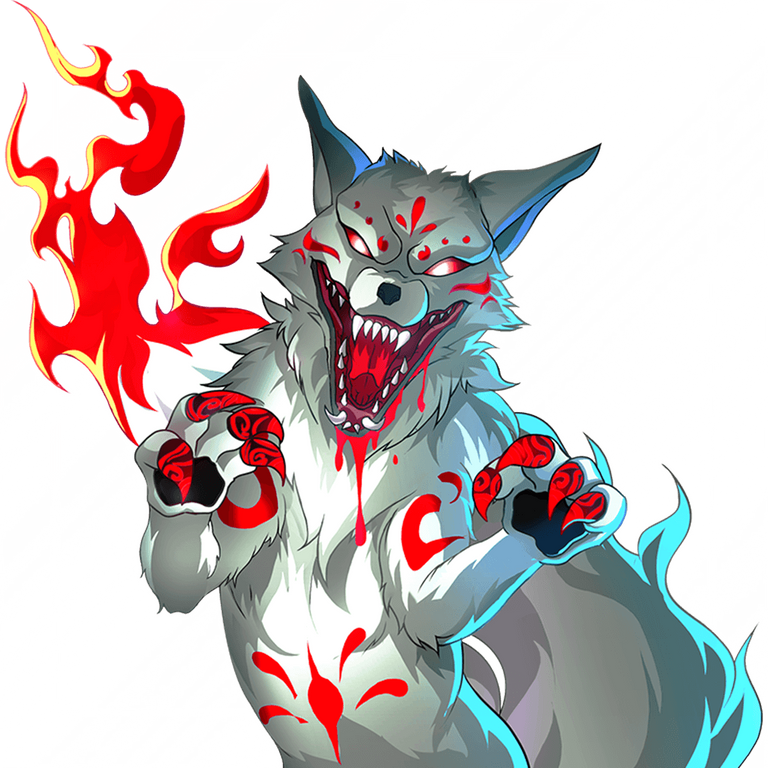 Esta ocasión me sentí inspirado para hacer un tipo de ilustración distinta a lo que he venido haciendo estas últimas semanas, y mezcle varios conceptos que me han gustado en mi trayecto como artista. Entre estos estilos predomina un par muy llamativo, uno de ellos conocido en el mundo de los tatuajes como Trash Polka Este tipo de tatuajes está claramente marcado por los contrastes. En el diseño, donde se mezclan elementos realistas con naturales y abstractos, figuras geométricas con letras, y en el color, empleando principalmente el negro y el rojo y sus degradados.
This time I felt inspired to do a different kind of illustration than what I've been doing these last weeks, and I mixed several concepts that I've liked in my journey as an artist. Among these styles predominates a very striking pair, one of them known in the world of tattoos as Trash Polka This type of tattoos is clearly marked by contrasts. In the design, where realistic elements are mixed with natural and abstract, geometric figures with letters, and in the color, using mainly black and red and its gradients.
---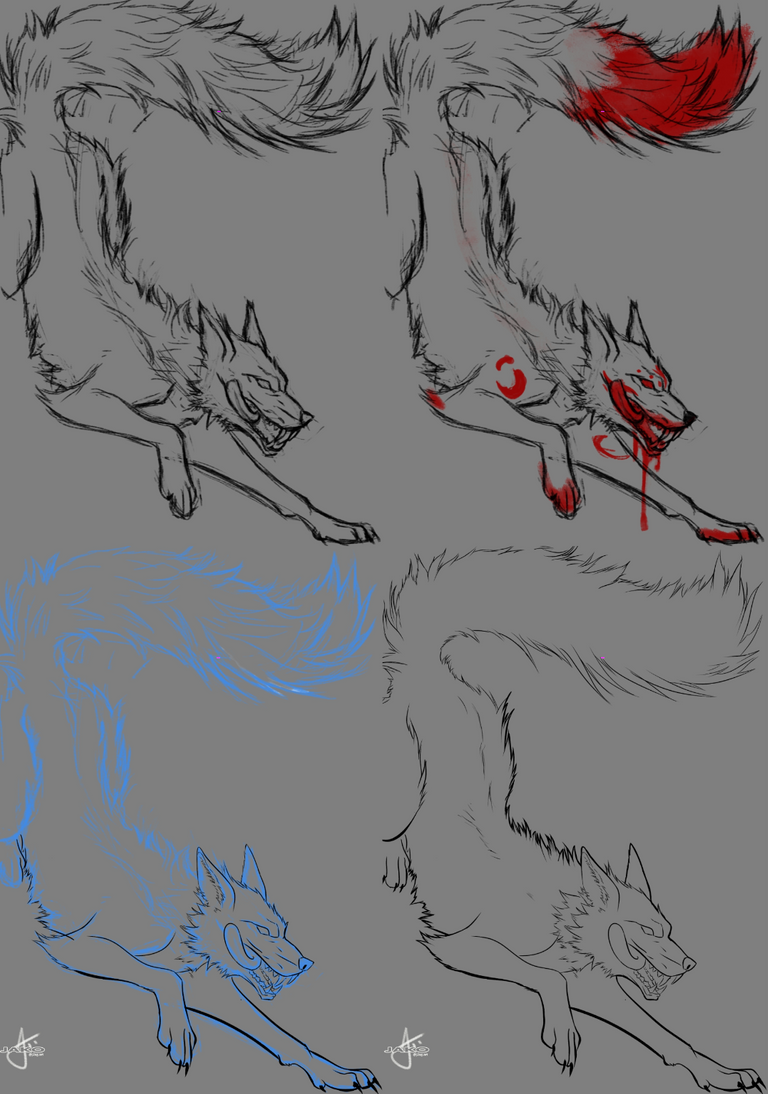 También empleo elementos de comics y un poco de las pinturas japonesas clásicas, en donde estos suelen emplear el uso de tinta y trazos con pinceles, creando un estilo particular, y enfocándome en trasmitir agilidad y agresividad del personaje con un diseño dinámico y alejando del realismo que suelo hacer.
El proceso de la ilustración sigue siendo prácticamente igual, donde realizo un boceto muy suelto que luego paso a limpio, y donde comenzaré agregando el tono base, donde irán las demás degradados y colores de la pieza final.
I also use elements from comics and a bit of classic Japanese paintings, where they usually employ the use of ink and brush strokes, creating a particular style, and focusing on transmitting agility and aggressiveness of the character with a dynamic design and away from the realism that I usually do.
The illustration process remains practically the same, where I make a very loose sketch that I then pass to clean, and where I will start adding the base tone, where the other gradients and colors of the final piece will go.
---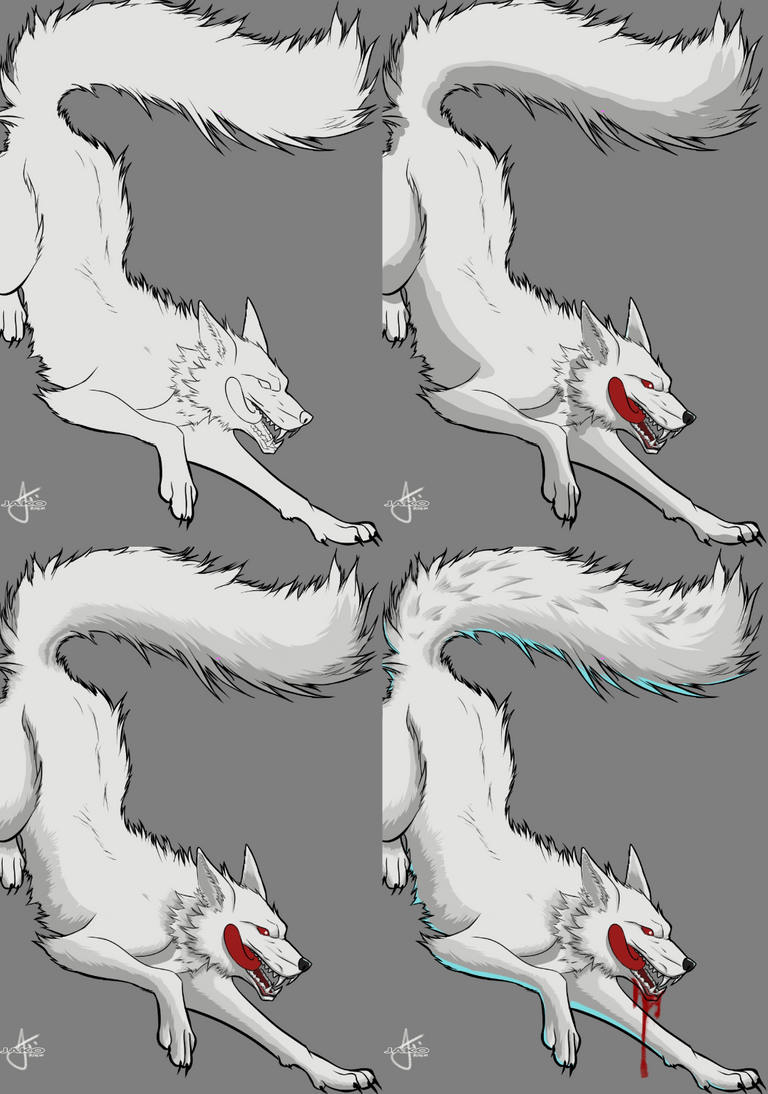 También empleó el uso de semitonos para darle más profundidad a las sombras, y con ayuda de pinceles con textura cree los elementos que rodean al personaje para darle ese toque que caracteriza al mencionado Trash Polka. Todo esto sobre una base que prepare con unas texturas de papel para asemejar a un papiro, dándole un toque semi tradicional y que con ayuda de la capa multiplicar la ilustración gana mucha textura y personalidad.
Y para culminar solo queda ajustar las capas, jugar con los tonos y el contraste, siempre me divierto cuando hago algo diferente y esta no fue la excepción. Espero les haya gustado.
I also employed the use of semitones to give more depth to the shadows, and with the help of textured brushes I create the elements that surround the character to give it that touch that characterizes the mentioned Trash Polka. All this over a base that I prepared with some paper textures to resemble a papyrus, giving it a semi-traditional touch and with the help of the multiply layer the illustration gains a lot of texture and personality.
And to finish it is only left to adjust the layers, play with tones and contrast, I always have fun when I do something different and this was no exception. I hope you liked it.
---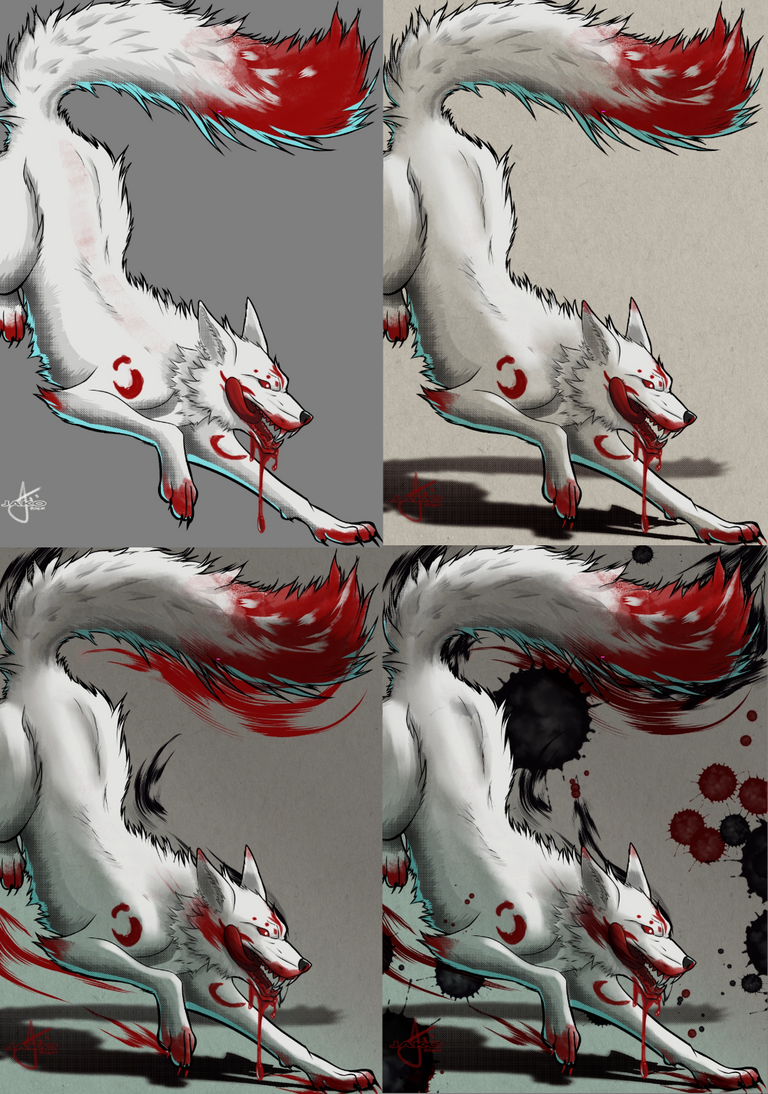 ---
TIME-LAPSE DEL PROCESO | TIME-LAPSE OF THE PROCESS
---
ILUSTRACIÓN FINAL | FINAL ILLUSTRATION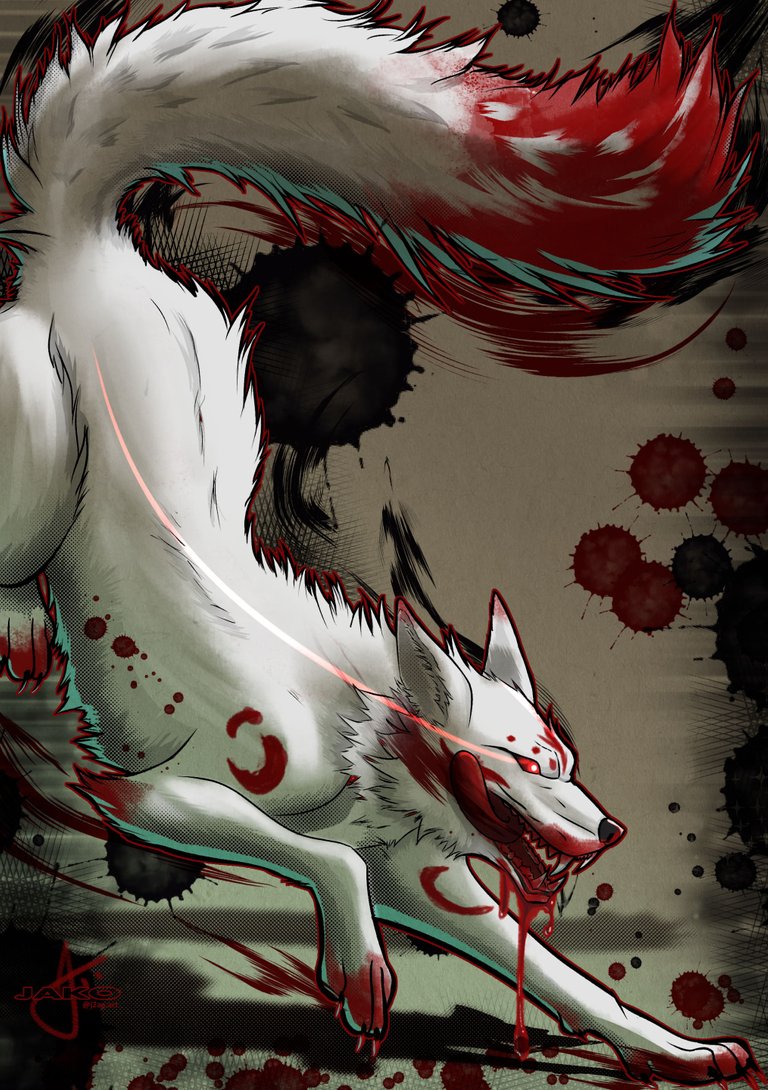 Gracias por ver hasta la próxima.
Thanks for watching until next time.
---
Instagram --- Sfw-Twitter --- Nsfw-Twitter
Herramientas usadas / Tools used
ClipStudioPaint & Photoshop & Shotcut
Wacom Bamboo tablet
Traducción/ Translate
Deepl
Todas las imágenes son de mi autoría - All images are my own
---
---