Seven, the Polygon Witch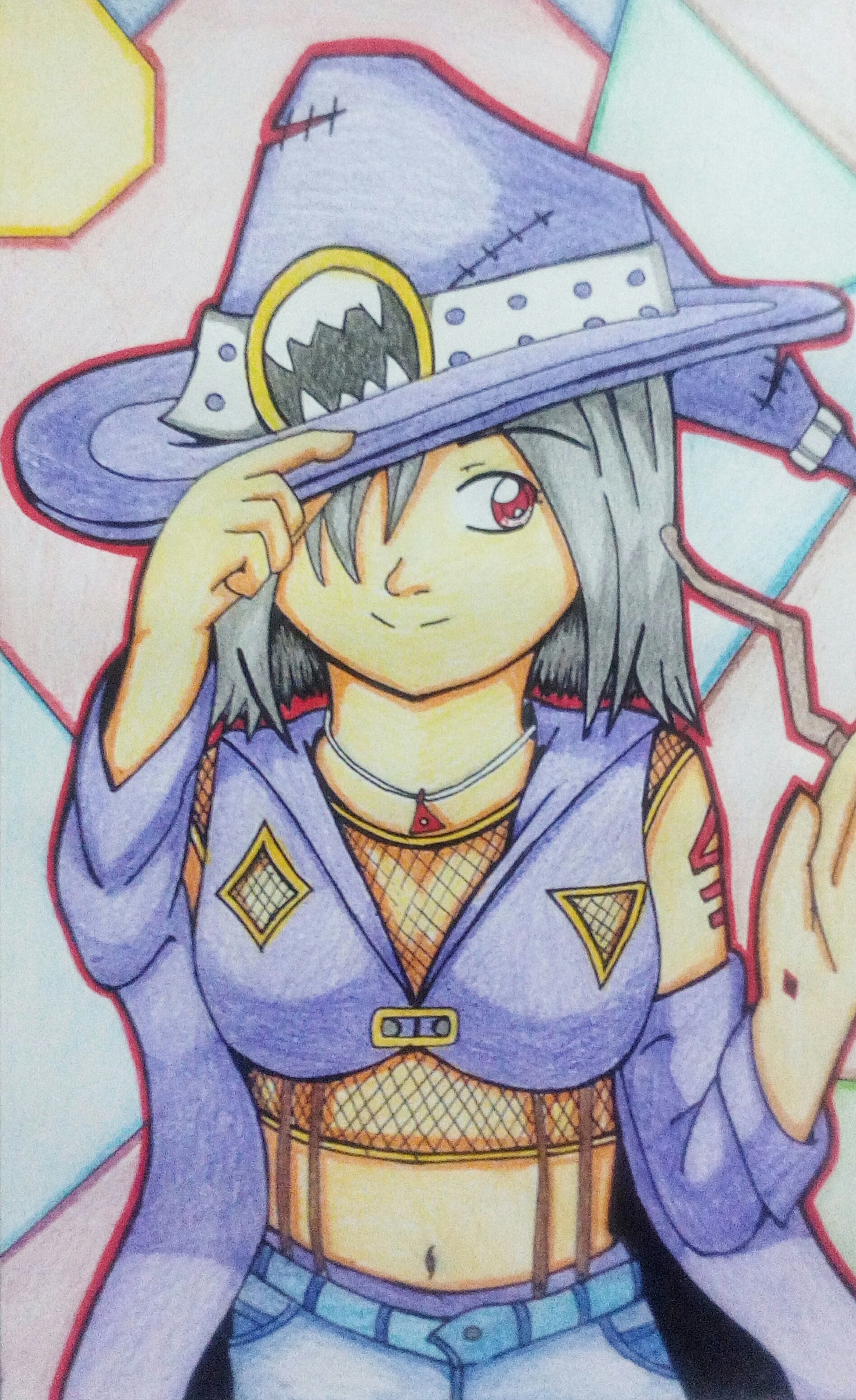 ---
---
Sources and Materials
Below are the materials I used in this art.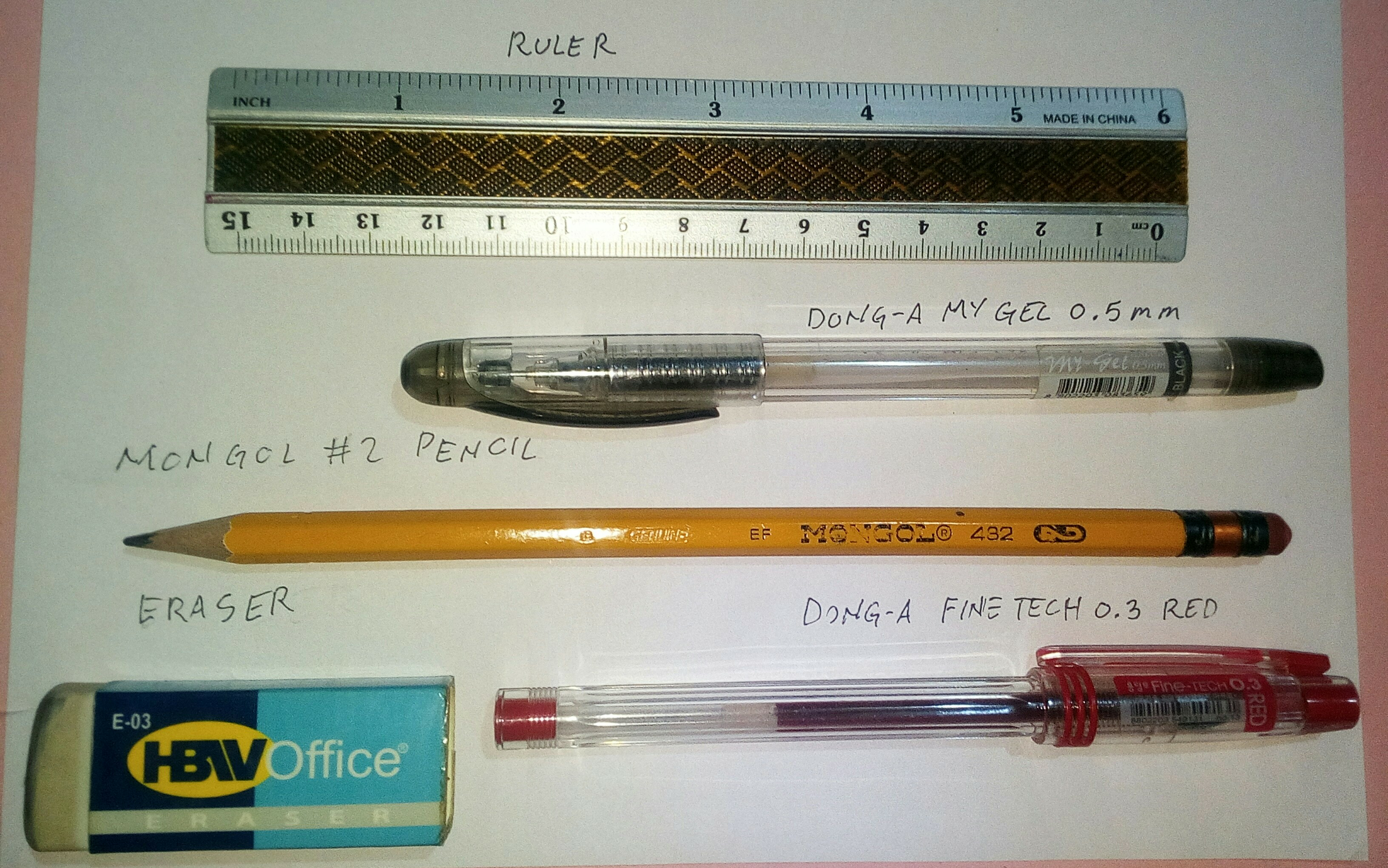 ---
---
Introduction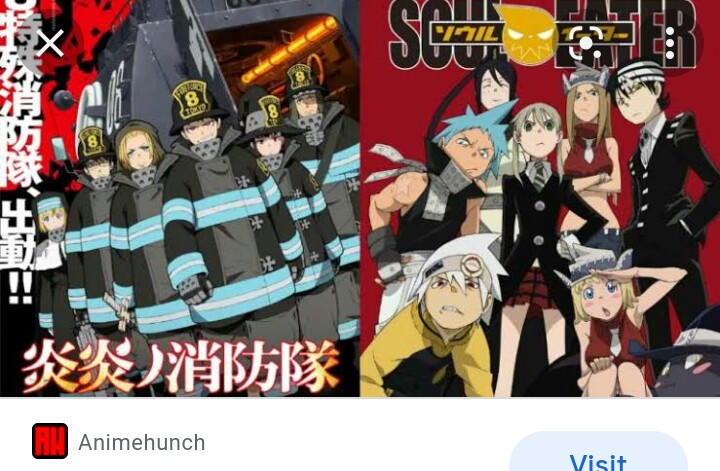 Photo from Animehunch. Found via Google Search.

I was watching this anime called "Fire Force" and got inspired by their enormous hat. I then remembered that the creator of Fire Force is the same one that made "Soul Eater" , an anime about witch hunting. This made me want to make my next character as a full witch.
---
---

Step 1 Draft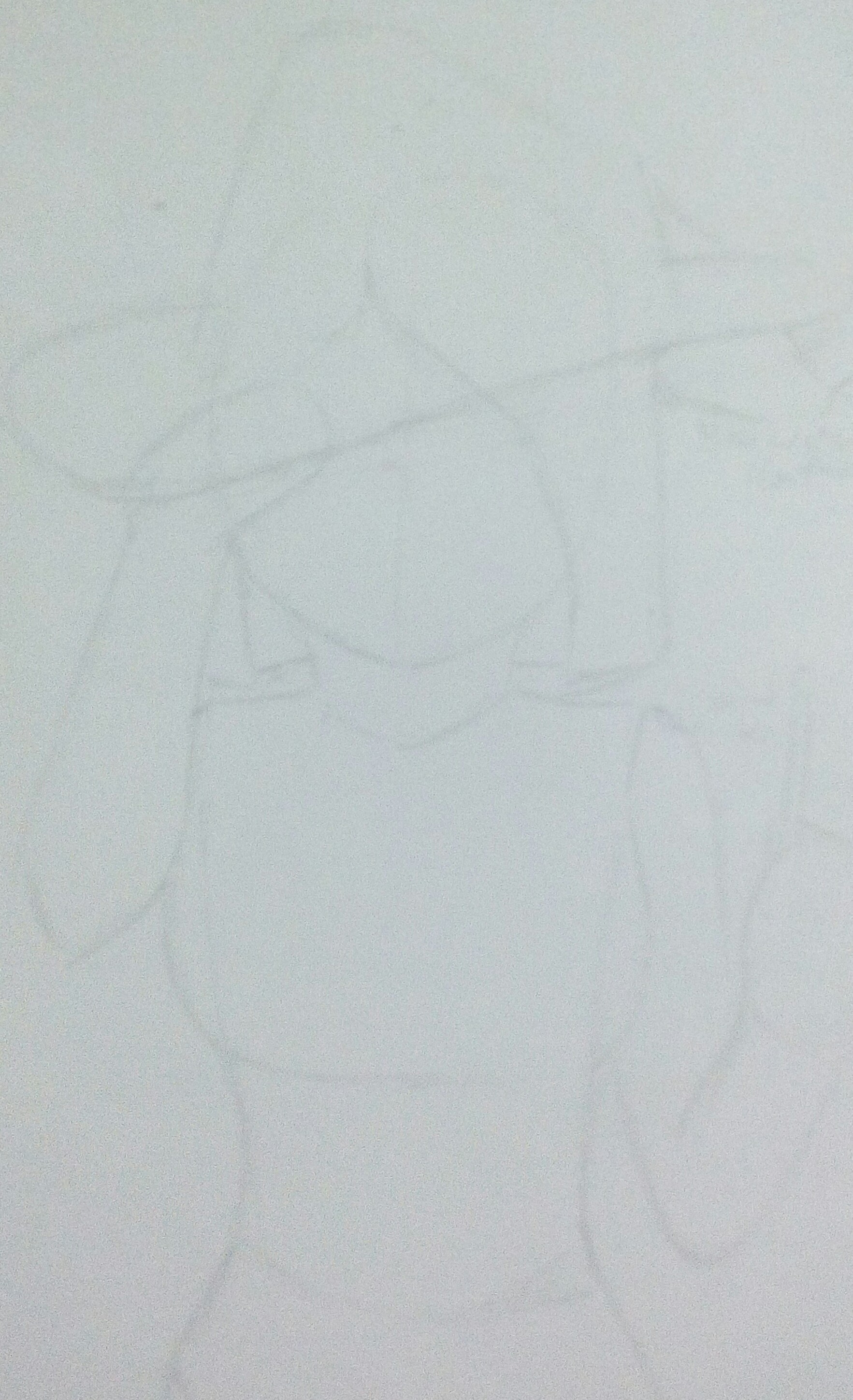 My goal is to highlight the hat. A witch's hat is very noticeable and familiar. If you see a witch hat, you will know that it belongs to a witch.
I had her hold the hat to make it more profound and eye catching.Holding the hat makes your attention somewhat towards to what she was holding so it makes the hat remembered more. On the other hand, she would be holding a wand,, a simple one that don't attract too much attention.
---
---

Step 2 Full Draft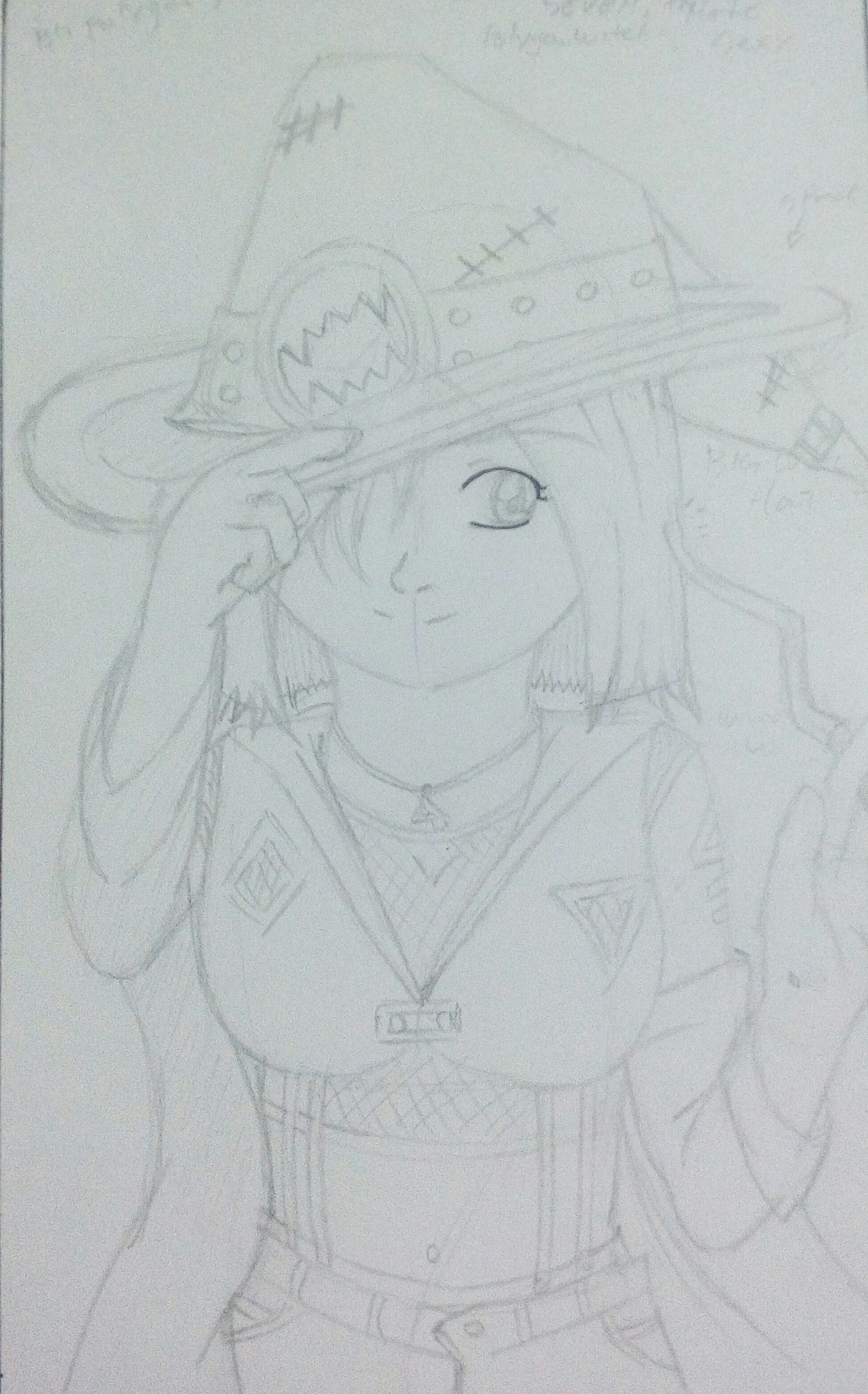 I decided to add the logo on the hat and make her hair short because I like short hair. This came out funny because It came out close to how I look in real life. For the outfit, the idea is a bit cowboy-ish but still with an image of a witch. I added symbols on her outfit showing what type of witch she is and a tattoo on her arm representing her name. The eyes have been inked as well because I had problems with her hair and eye position. Inking the eyes allows me to erase the parts without damaging the eyelash part.
---
---

Step 3 Ink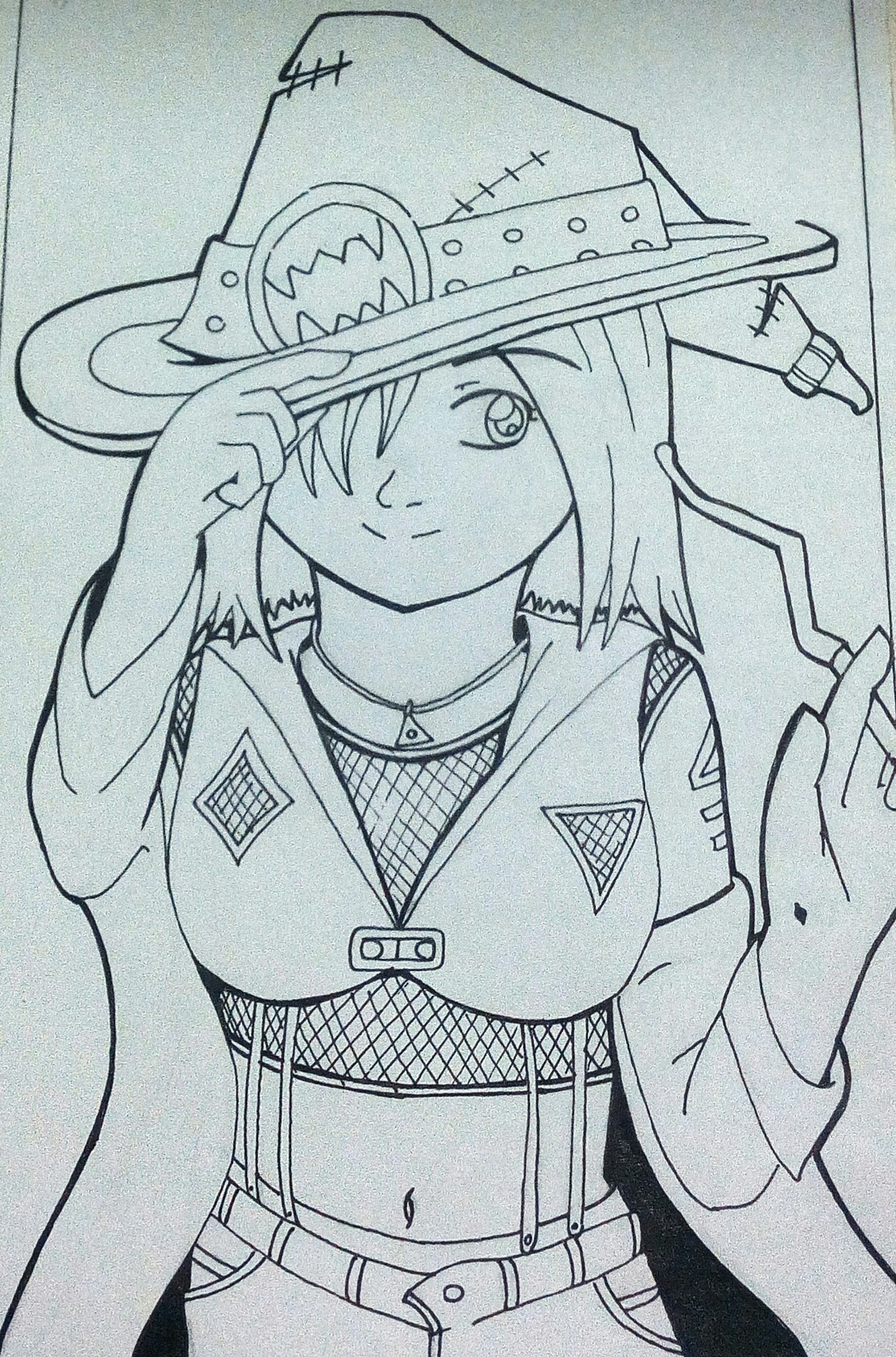 As usual, with my Dong-A Gel Pen Black, thick lines outside and thinner lines inside. That makes the main character pop up.
Since I'm planning to use a lot of dark colors as well, I''ll probably do a second wave of ink at the very end after I applied all the colors for the lines to pop out.
---
---

Step 4 Eyes and Skin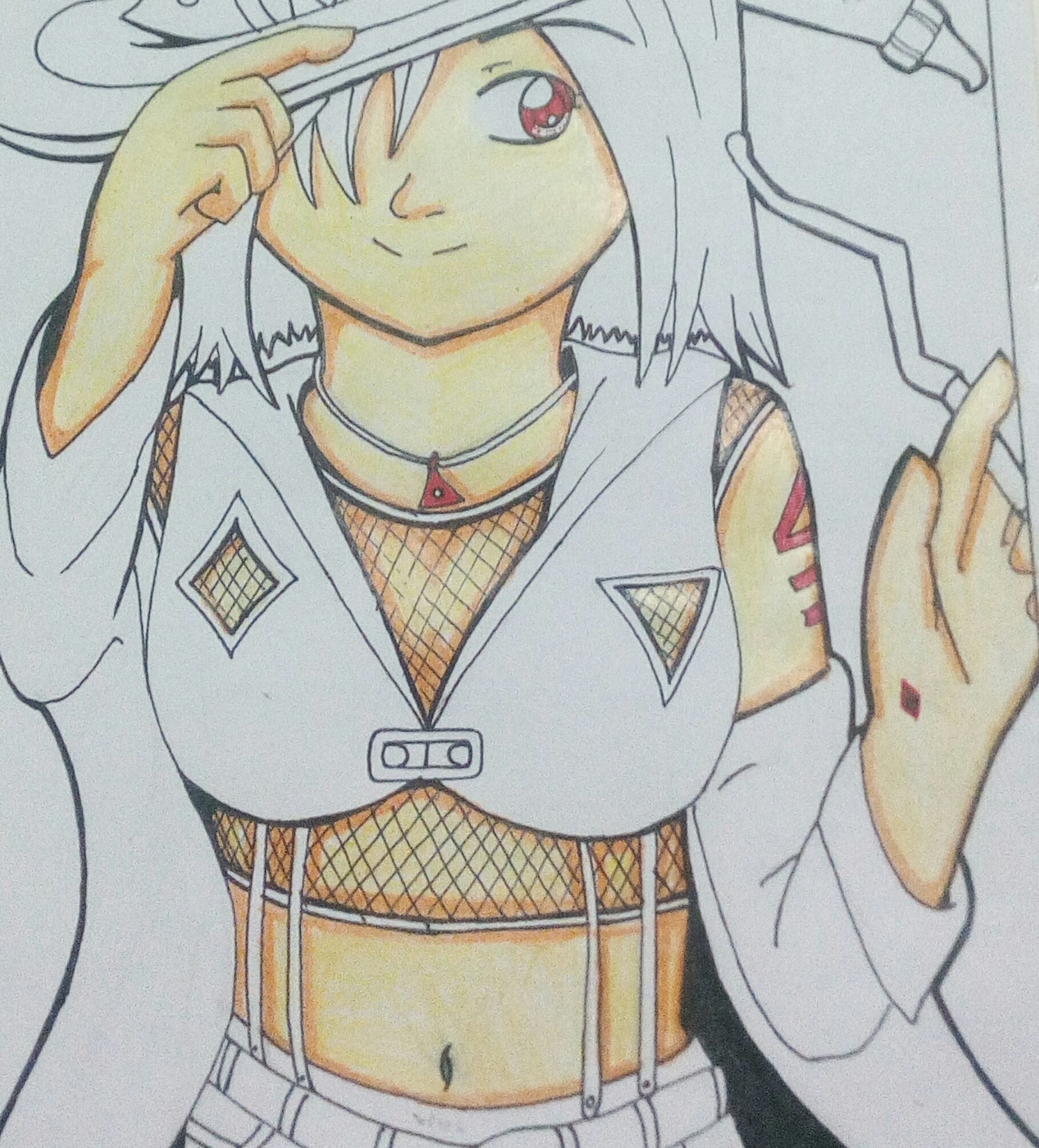 For the eyes, I used my favorite Dong-A Fine Tech Pen Red. Using pen instead of colored pencil makes it vibrant as if you painted it. I also used it on the tattoo on the arm and the amulet necklace.
The skin is the orange for shadows and peach for the base. The cleavage part is made by applying the shadows instead of lines. I learned this when I did "Tarsa goes to bed". You can make pseudo lines by using shadows.
---
---

Step 5 Hair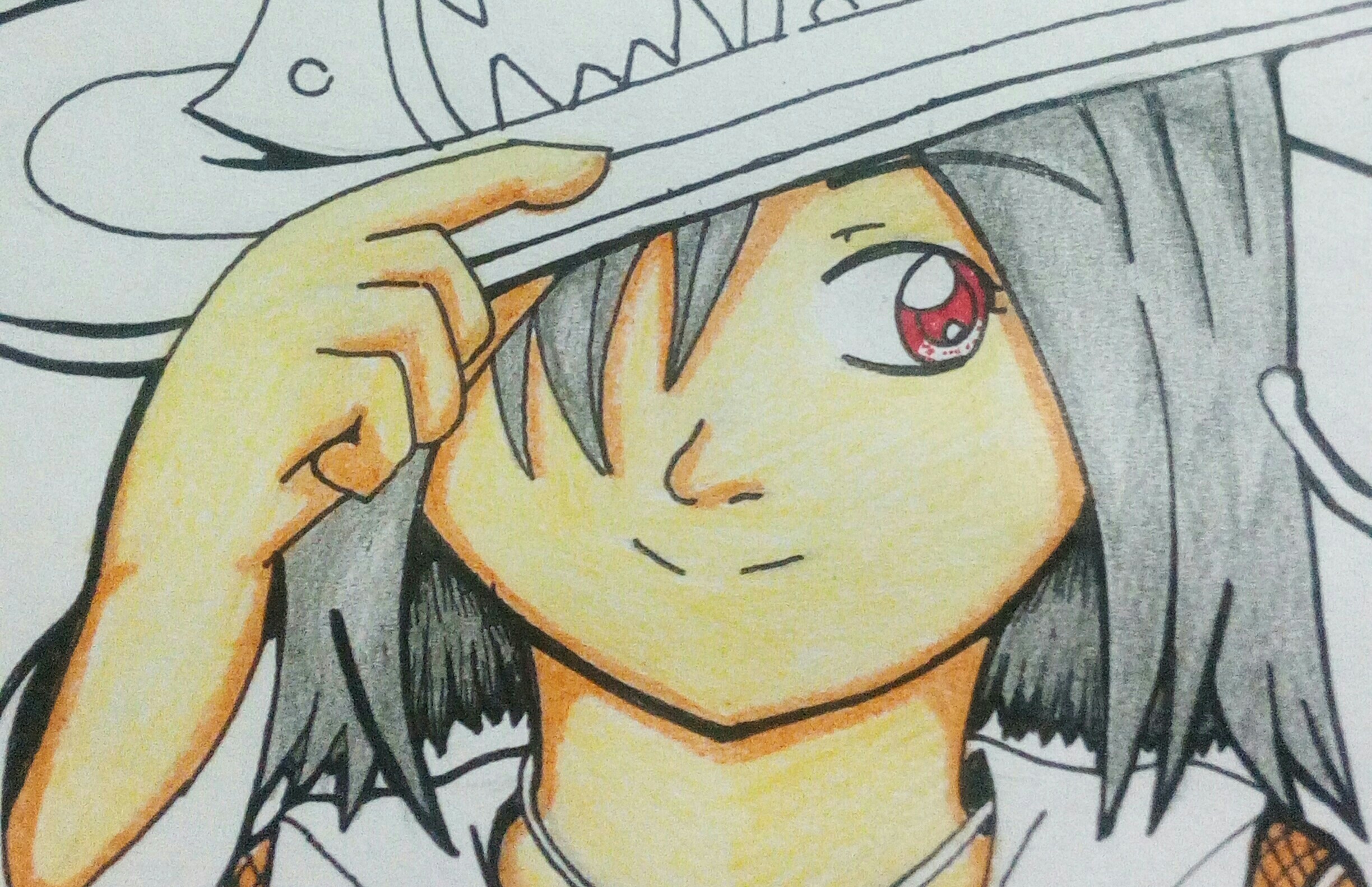 I originally want to make black hair but if I do, it would overlap with a bunch of lines making everything messy. With that in mind, I decided to color it as gray. I used Mongol #2 pencil and different weight and force. I did hard strokes for the base and light strokes for the highlights. For the shadows, like behind the hair, I added a few strokes making it a bit more darker but not dark enough for it not to be gray.
---
---

Step 6 Hat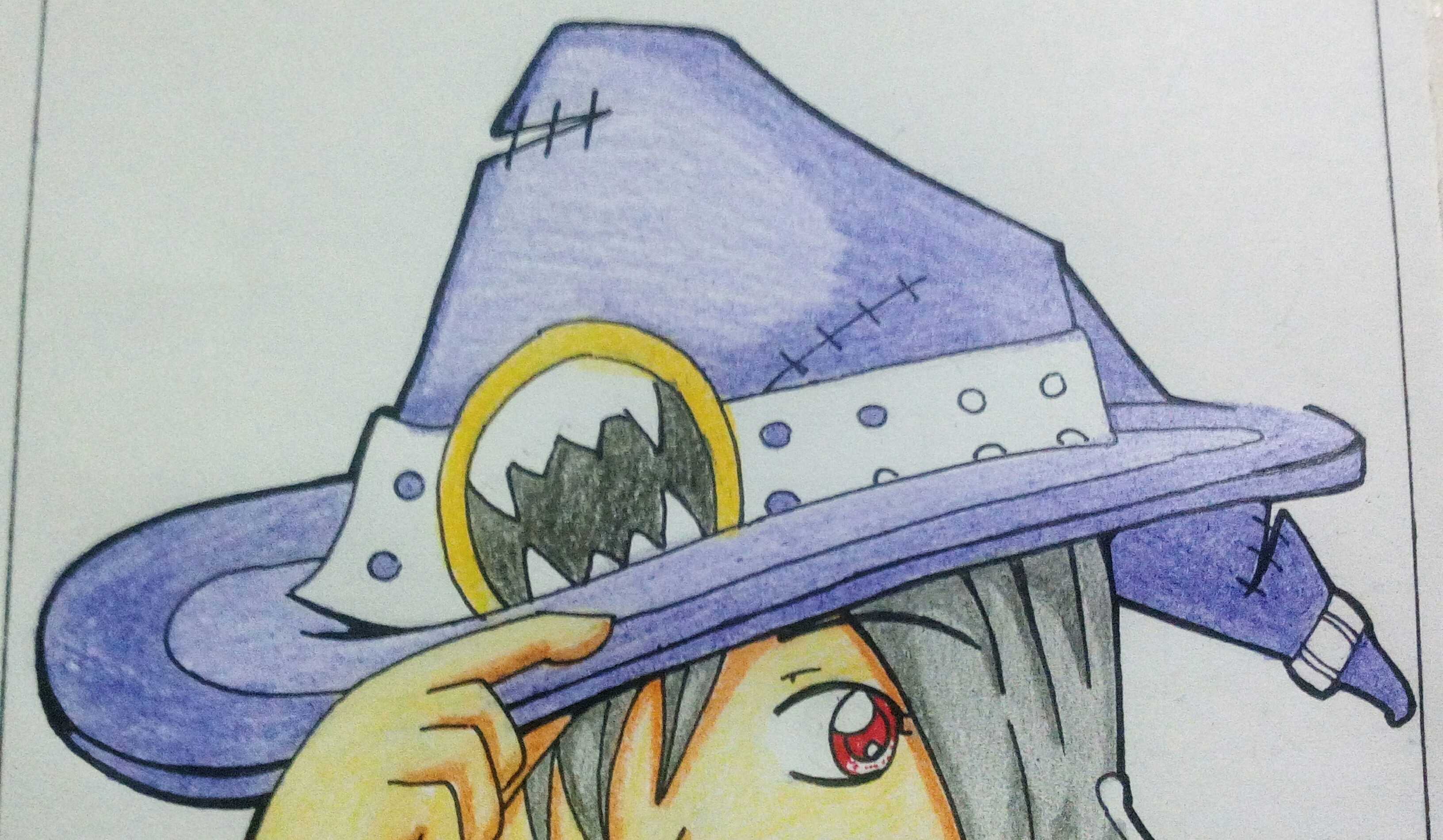 This hat is inspired by the anime Fire Force and another from the same creator, Soul Eater. It's a big witch hat with a heavy ornament around it. I added the Splinterlands logo for obvious reasons and a few stitches here and there to break the solid base color.
---
---

Step 7 Outfit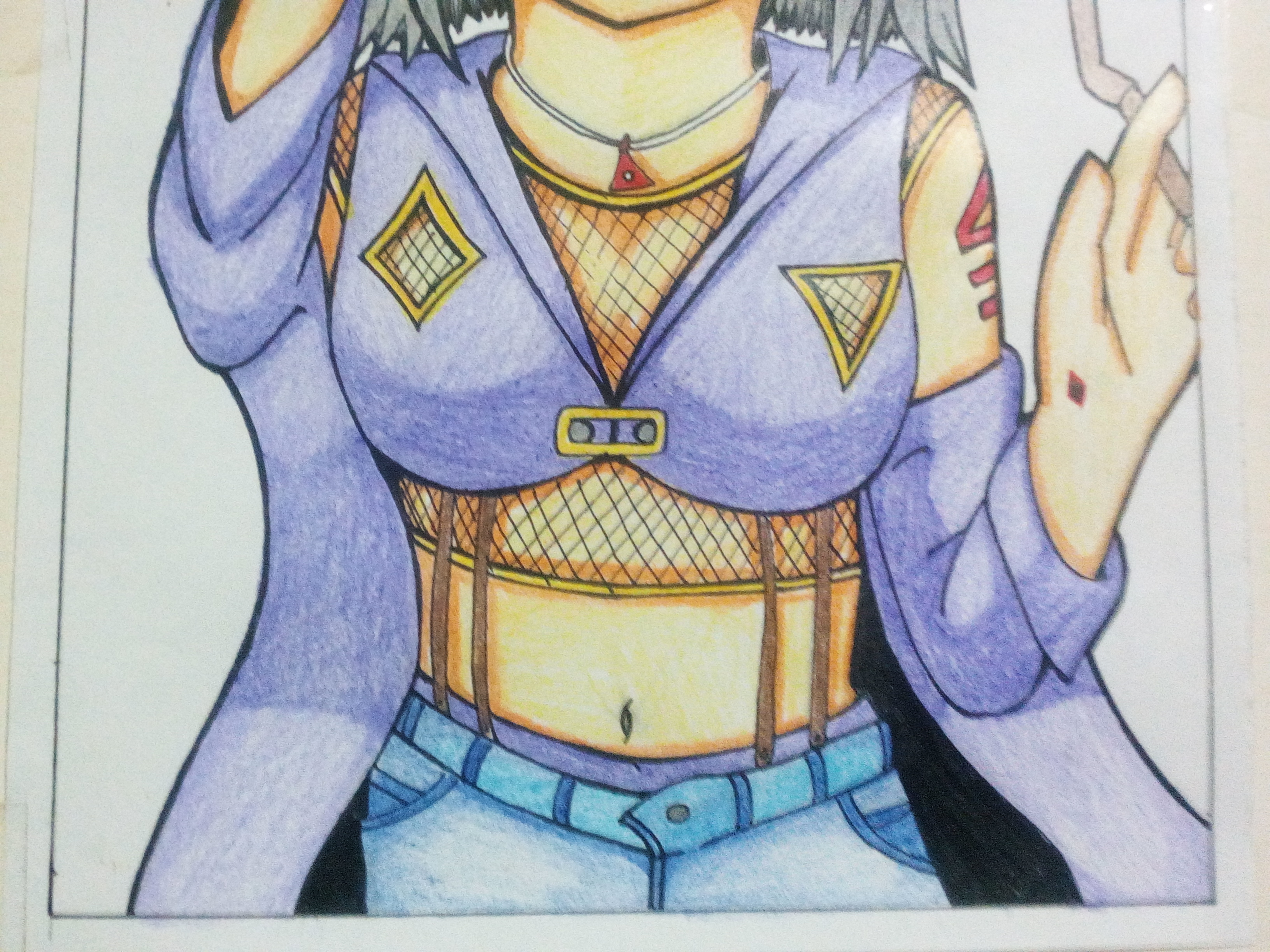 I wanted to create a unique outfit that would complement the hat. For the robe, I made it like a pulled down one to increase the amount of showed skin.
The criss-cross pattern is like a see through net that adds a bit more sexiness.
The lower part was not perfectly shown but think of a Jeans mini skirt with long stockings.
I chose violet for the base because I do want to do like a revenge for myself. On my "Kaika Hanabi, the Tenyii Slasher" art, I applied the same color but did not do justice because it went light despite applying force to it so I wanted to use it again. This is more personal and I am happy about the result.
---
---

Step 8 Background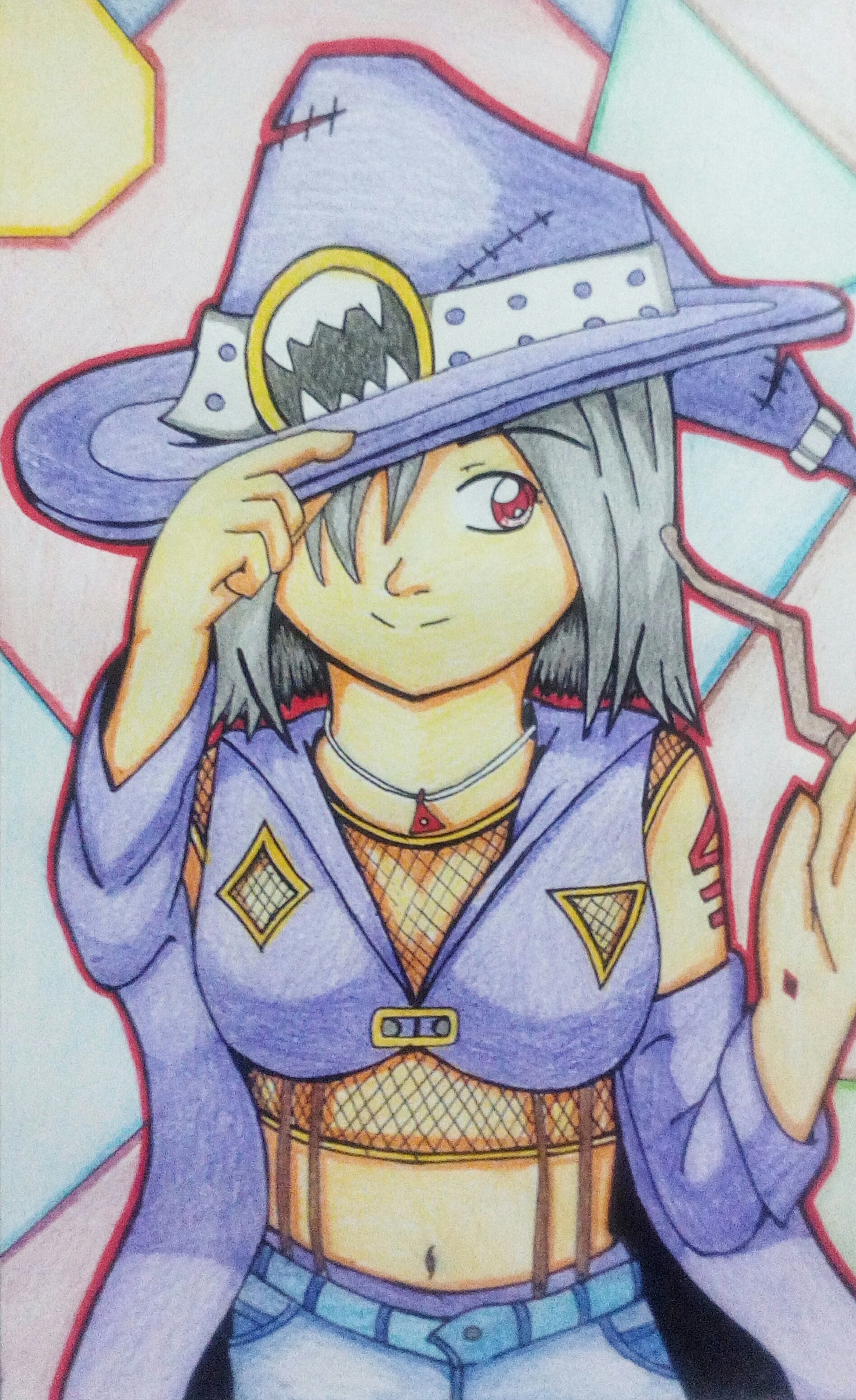 My idea for the background is to add multiple shapes and emphasize it as she's the Polygon Witch. I divided each part by coloring the sides like highlights. Then, a soft shade of different color to finalize the background.
I also added a highlight to my main body using my Red Dong A Fine Tech to make it pop out more.
---
---

Bonus Step Effects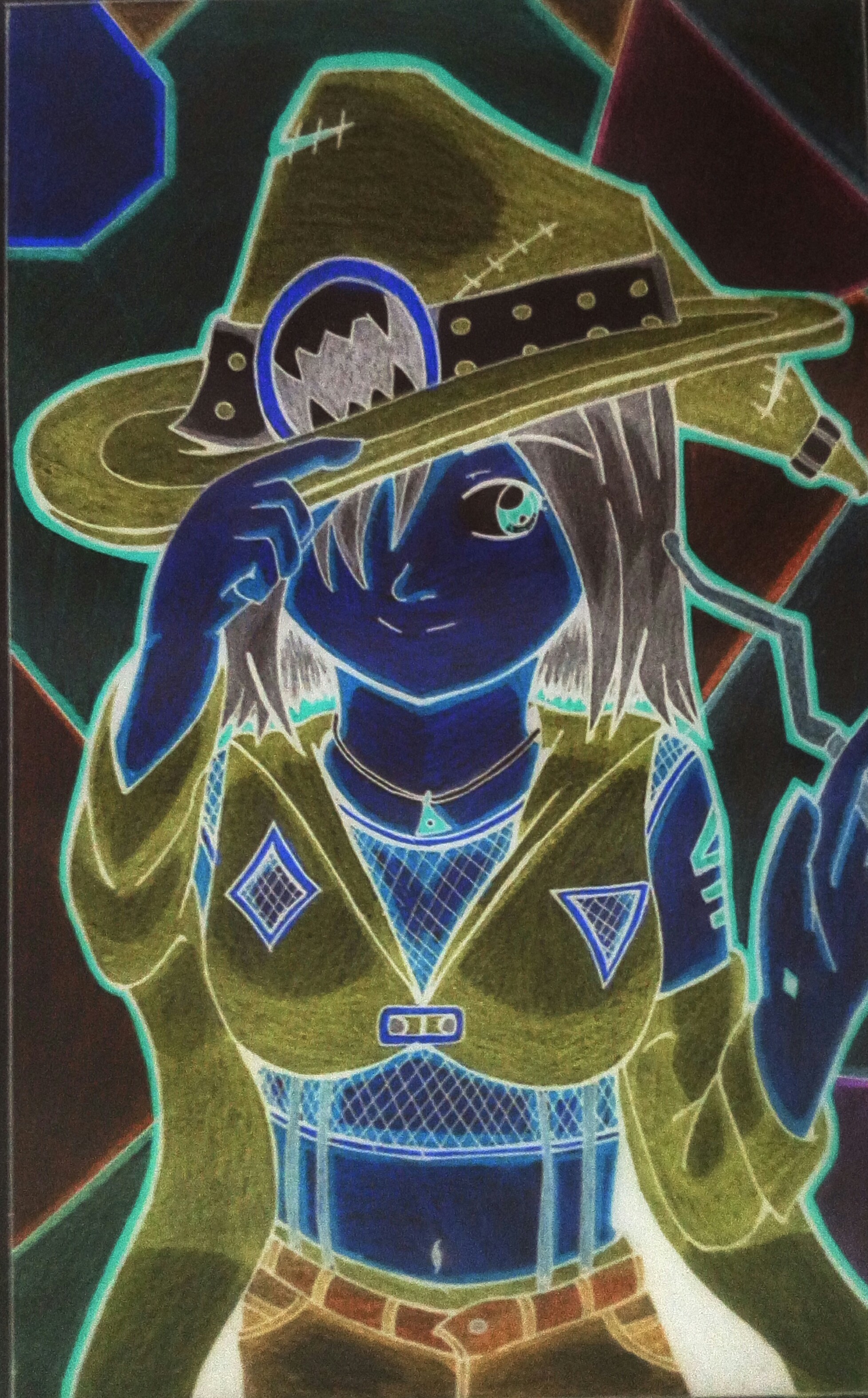 While plaing around my phone, I accidentally stumbled in this effect called "Negatives". The effect inverts the colors providing a different render. I added it because it looks cool and I might be able to use it more in the future.
---
---

Author's Notes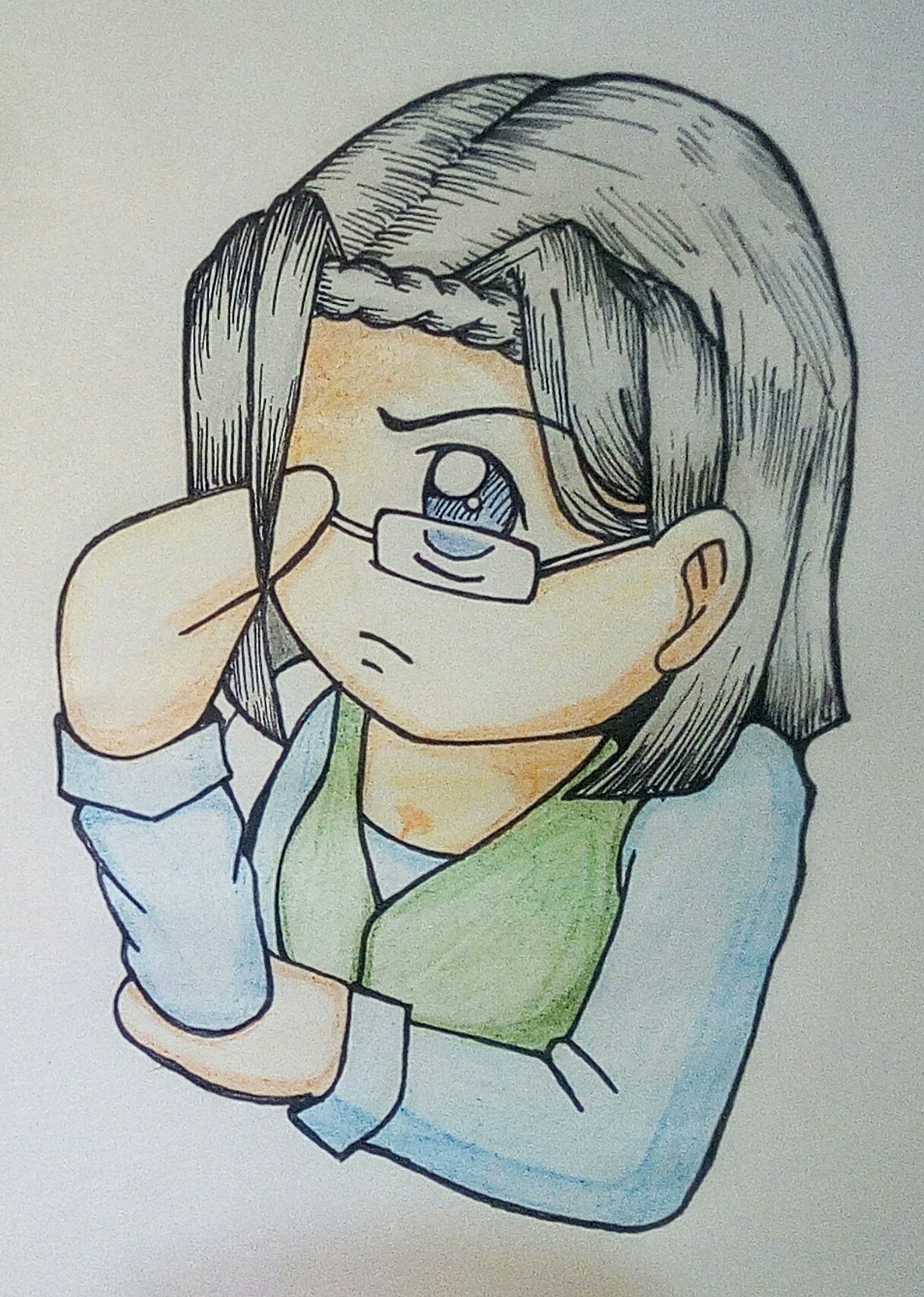 I decided on the title, "Polygon Witch" but I was originally planning to make her "Math Wizard." It would be kind of like a pun. It has the same idea wherein her skills is based on numbers and arithmetic but I thought it would be boring so I went and used shapes instead, therefore changing her title from the "Math Wizard" to "Polygon Witch."
---
---

Disclaimer

This post is an entry for Splinterland's art contest.
Other sources that I do not own are cited under their respective photos. Photos and drawings without cited sources are mine and made for this post.
If I seem to forget to cite other sources, this would be unintentional. Please leave it on the comments below to be added in the post. Thanks
---
If you're interested in playing the game, support me by registering using my referral link here
---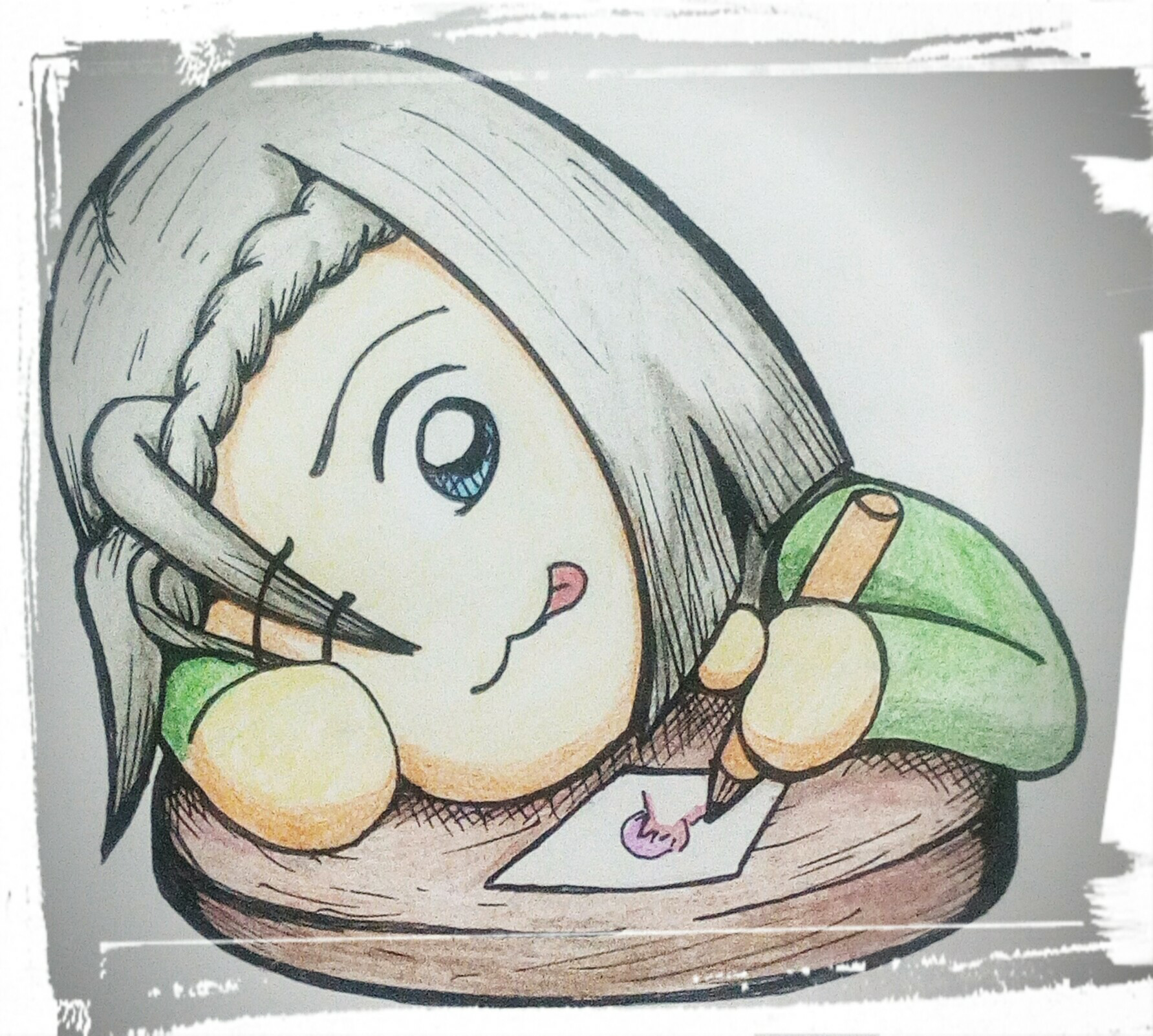 Have Fun Drawing!
---
---