Share Your Battle: Gelatinous Cube

Background Photo by Minha Baek on Unsplash
Edited in Canva.

Introduction
I saw this before in youtube as a counter to that rule of combat that gives all monsters poison effect. I haven't encountered that yet but I do understand why. The more I look at this card, the better my sense of how good it is and I think you will agree to me at the very end.
---
---

Lore

One night when the moons were full, the renegades of the Lunta Kalna performed a secret and powerful ritual. Their ceremony called forth forces of wind, rain and hail; for the first time ever in recorded history, there was a hailstorm in Draykh-Nahka. Except it wasn't only hail that fell from the sky that night. There were also a small number of strange Cubes that seemed to be alive. They have the look of ice, but upon contact with most objects, the surface of the Cube turns to jelly and absorbs the object, rather noisily. It is assumed that this is how the Cubes eat. When attacked, Gelatinous Cubes can make their outer shell as hard as solid ice for a short time. They can also alter their size to some degree, swelling up and increasing their power, depending on how much they have absorbed that day.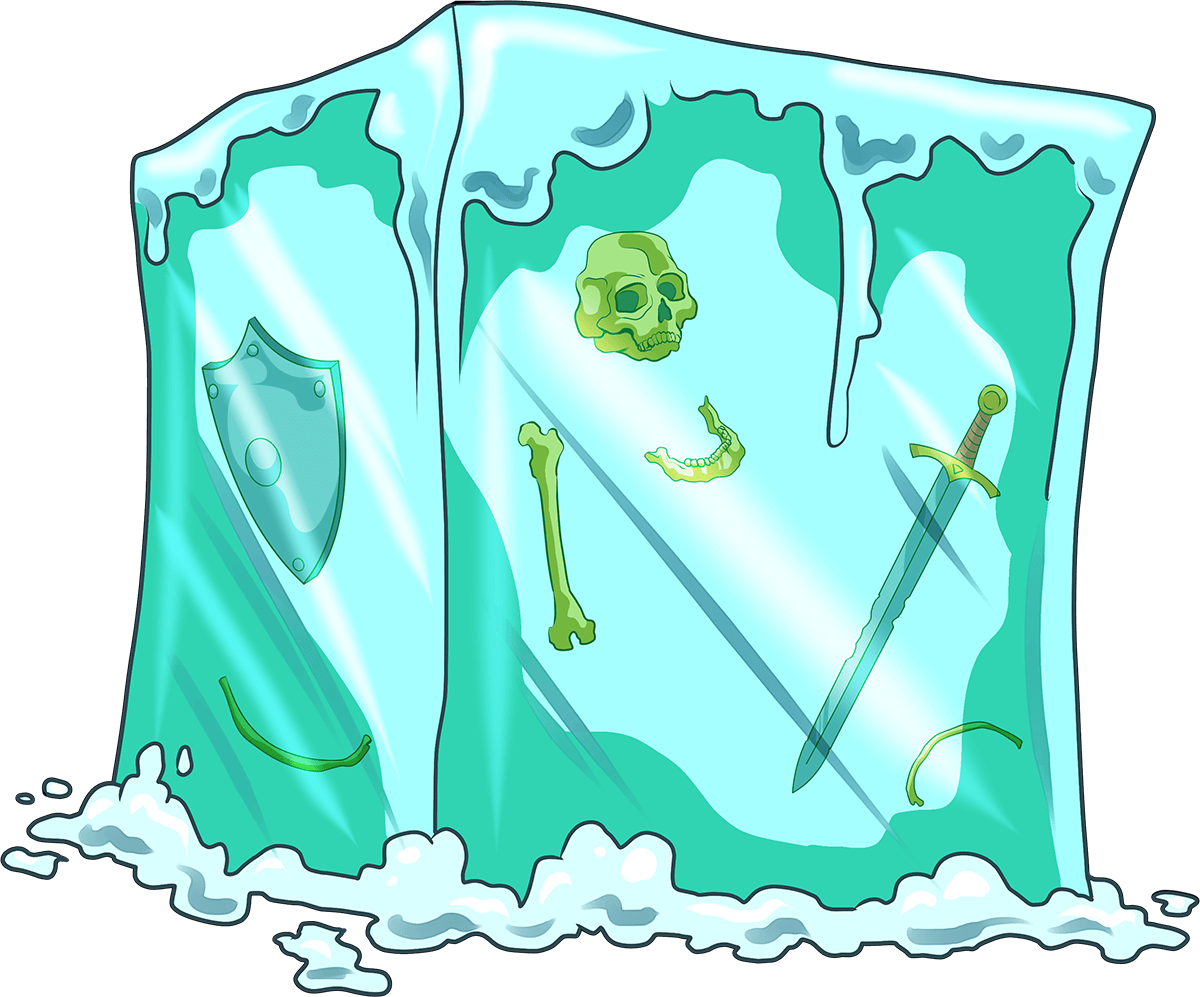 ---
Lore can be found on Splinterlands Card Lore Page.
---
---

Market Price Buy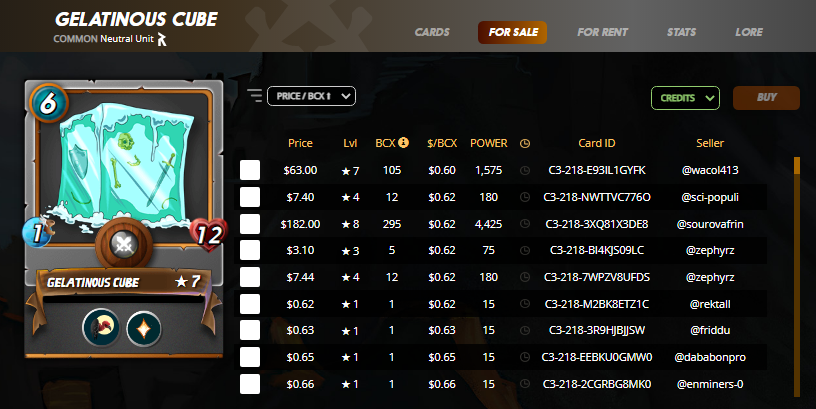 Photo from my Splinterlands account.

You can get one for less than a dollar. It's really affordable and if you want a higher level for more health, you can get a few offers for less than $10. It's a good reserve for specialized rule sets as the Scavenger ability is really strong on certain rules of combat.
---

Market Price Rent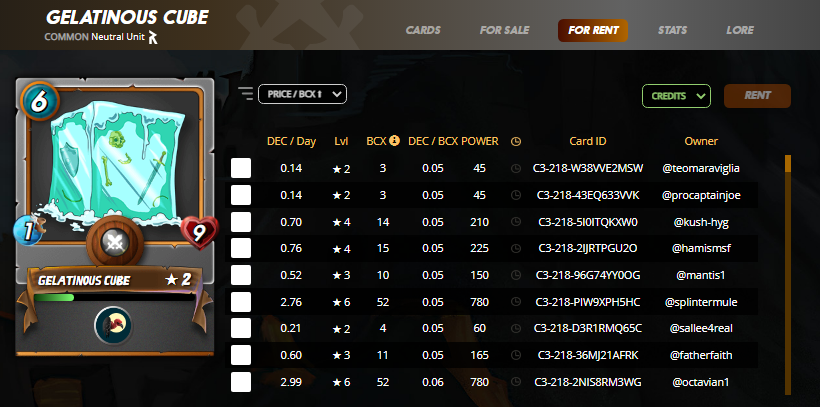 Photo from my Splinterlands account.

Gelatinous Cube is affordable to rent. You can rent a level 1 for 0.10 DEC per day or rent a higher level with higher health for an extra 0.04 DEC per day. If you have extra rental funds, it's a good and efficient rent as Gelatinous Cube can win you games, alone, even without a damage type by simply standing in a Noxious Fumes Rules of Combat.
---
---

Stats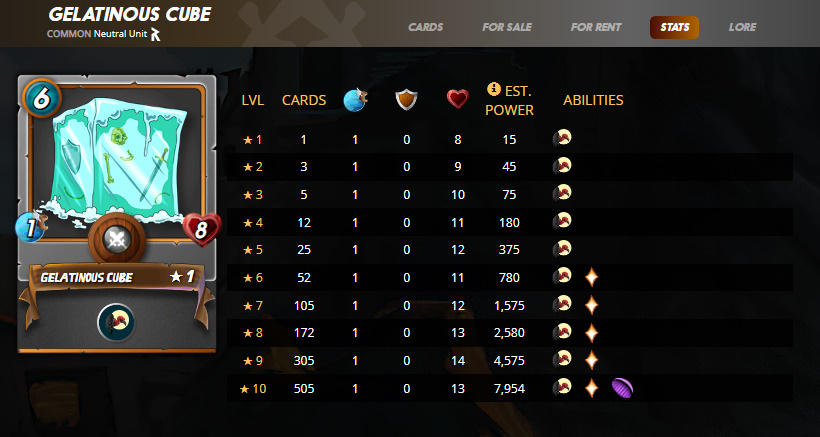 Photo from my Splinterlands account.

There's nothing special about this card. Actually, there's not much to discuss because he doesn't have damage and armor. Gelatinous cube also only has 1 speed making him susceptible to any attacks. the only thing making this card strong, and I do think it is pretty strong, is his health to mana cost ratio. For a 6 mana cost, initially, he has already 8 health and this increases per level with maxed out at 14 health on level 9.
One thing I remember and I want to mention is this might be good in matches right now since Cursed Windeku has an accessible Thorns ability. Since Gelatinous Cube does not have any way to attack, he also will not take any Thorns damage at any point in the game.
---

Abilities


At level 1, Scavenger is unlocked. Scavenger gives 1 max health for every monster that dies in battle. This is very useful for not only prolonging your tank's life but also increases the effect of heal and tank heal over time.
---

At level 6, Heal is unlocked. Heal ability restores the health of the monster with the ability by 1/3 of his max health, rounded down. This means if the monster has 11 health, he heals for 3 per round (11/3 = 3.66, rounded down is 3) but 4 per health starting at 12 max health.
If you have a level 9 Gelatinous Cube with 14 max health, He heal at 4 per round. Assuming a total of 7 monsters died during the battle, Gelatinous Cube gets a max health of 21 making his heals heal you by 7 per round. Unless you deal him 8 damage per round, then you probably won't kill Gelatinous Cube any time soon.
---

At max level of 10, Void is unlocked. Void ability halves all magic damage to the monster. If the damage is already 1, it negates the damage to 0. This is a good bonus ability for Gelatinous Cube but given that he heals for like 7 health or something during the round, this might not be as useful as it sounds as you can outheal the damage done by your opponent.
---
Abilities described above are from Splinterland using my account.
---
---


Battle highlights

Click the link below to see the full battle:
https://splinterlands.com/?p=battle&id=sl_d3bdbb459fa889231d021ffdf3029e0d
---

Rules of Combat



Photo from my Splinterlands account.

25 Mana Cap. Total mana cost for all monsters cannot exceed 25.
Holy Protection. All monsters get the Divine Shield ability at the start of battle. Divine Shield ignores the first instance of damage in the game.
Fire, Water, Dragon Elements Locked. Earth, Life and Death are all available to use. The other 3 elements cannot be used in this battle.
---

Abilities Used During This Battle


Everybody gains Divine Shield from Rules of Combat,Holy Protection.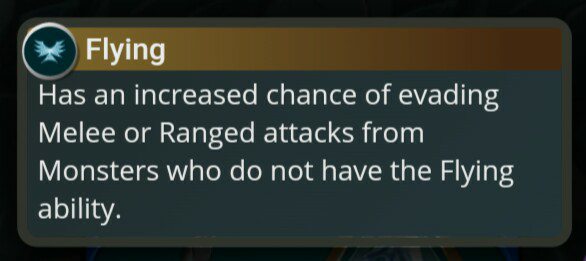 ---
Abilities used in this battle are from Splinterland using my account.
---
---
Battle in highlighted in
RED
means that my monster died that round.
---

Round 1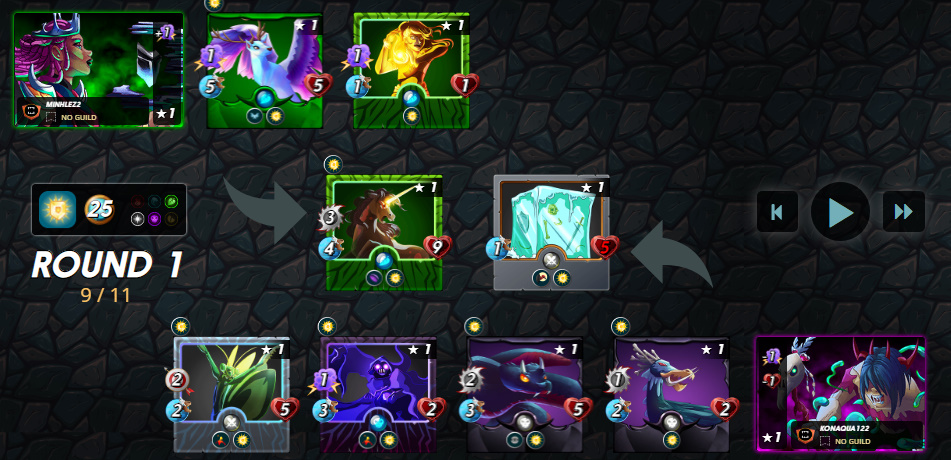 Photo from my Splinterlands account.

Mantoid's Snipe attack killed Goblin Psychic.
---

Round 2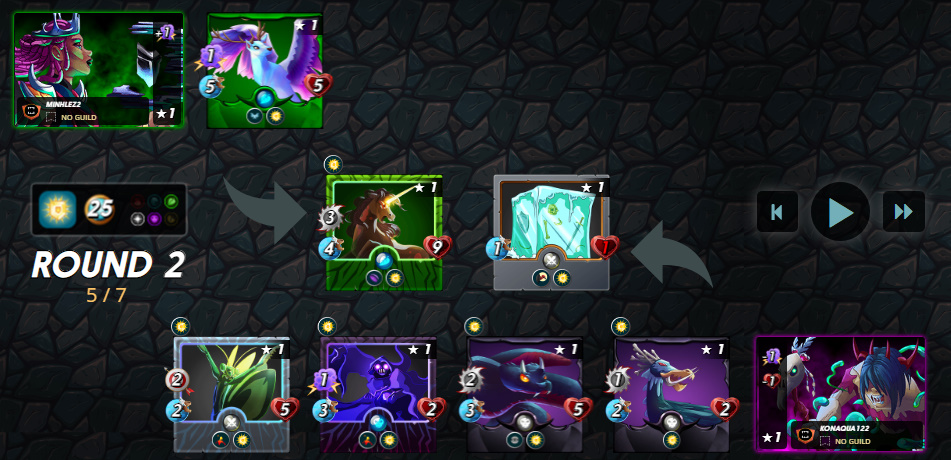 Photo from my Splinterlands account.

Silent Sha-Vi's Sneak attack killed Khmer Princess.
---

Round 3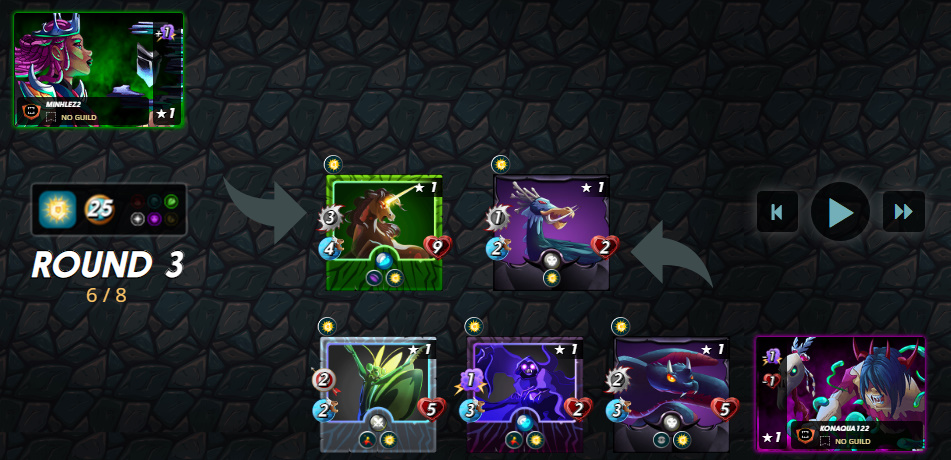 Photo from my Splinterlands account.

Unicorn Mustang's attack killed

Gelatinous Cube

.
Silent Sha-Vi's Sneak attack killed Regal Peryton.
---

Round 5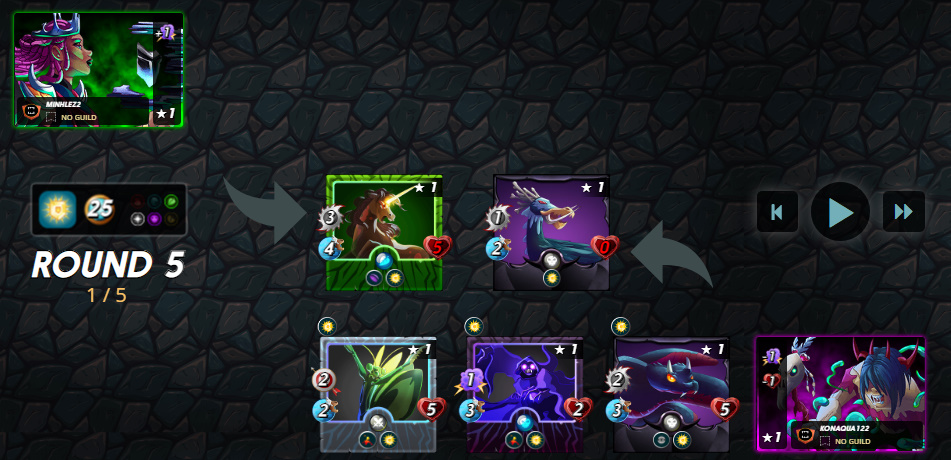 Photo from my Splinterlands account.

Unicorn Mustang's attack killed

Carrion Shade

.
---

Round 6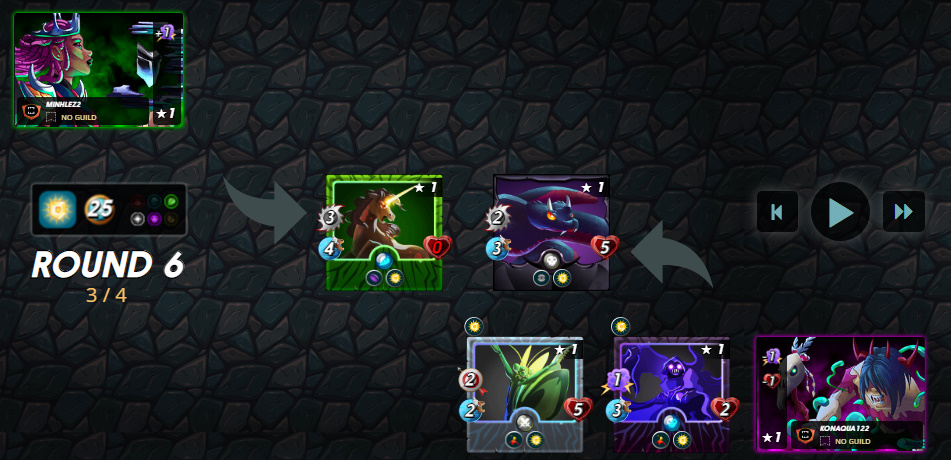 Photo from my Splinterlands account.

Silent Sha-Vi's attack killed Unicorn Mustang.
---
---

Author's Notes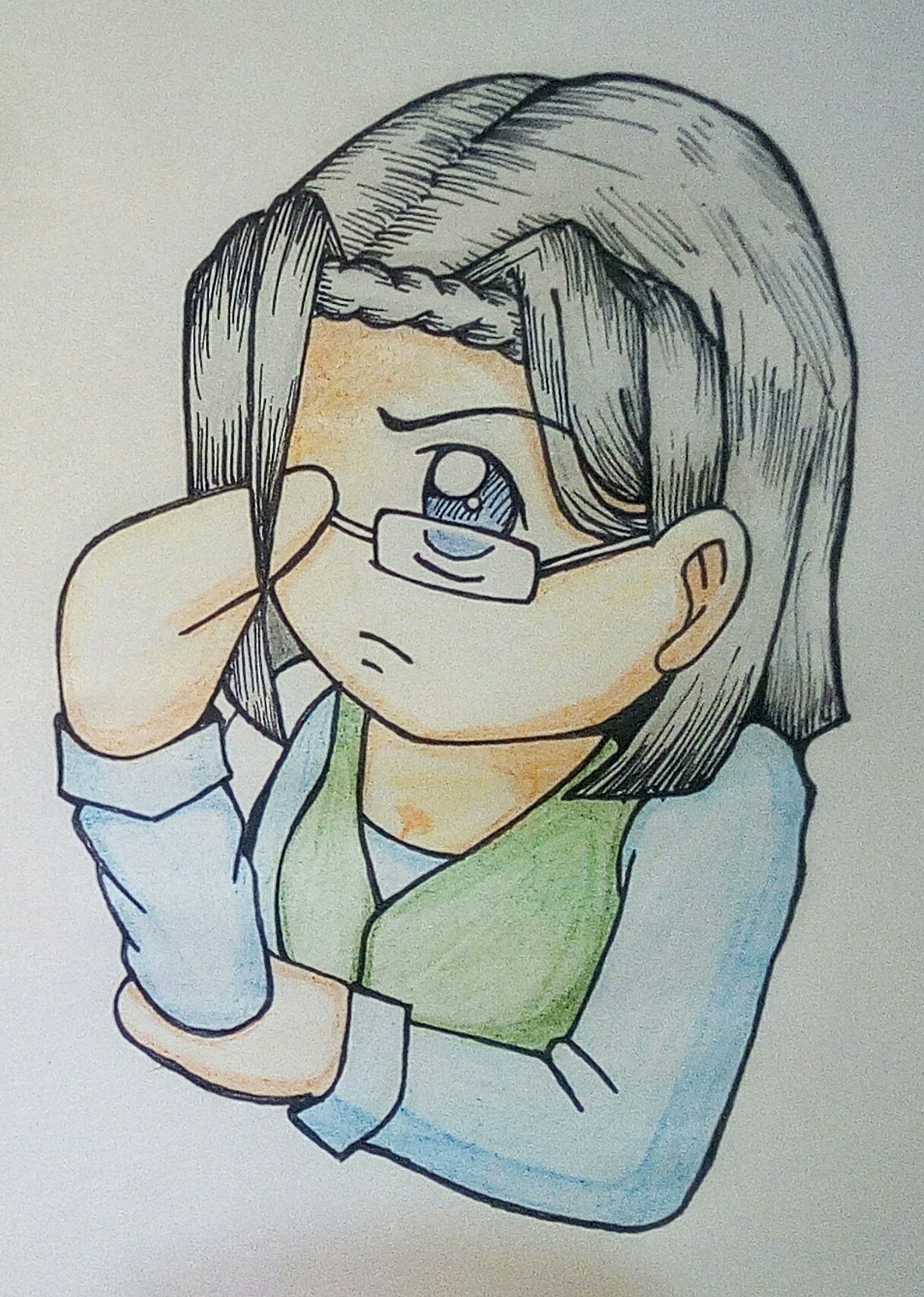 ---

Do you like GELATINOUS CUBE? Why or Why not?

Yes, I like Gelatinous Cube except for the art. (But that's personal preference.) So, I think Gelatinous Cube's art is outdated given that he wa released a long ago. It might be a lot better with the recent technology along with how good the younger artists are now.
Going to the main card, I think this is a very strong card overall. The Scavenger and high health can be used in the poison rule set and can even take out your opponents with him alone given he has a pseudo heal by the form of Scavenger. After unlocking Heal, he's a really hard to kill monster unless you drafted someone with Affliction. Other than that, good luck taking on this card while taking damage from the back row.
What makes this card better is that I talked about his health a lot but never mentioned that he only has 6 mana. The Kraken, the monster with the highest health so far, has 14 health at 12 mana cost. You can get the same health at half the mana cost so for that, he is a very strong monster for me.
---

Lineup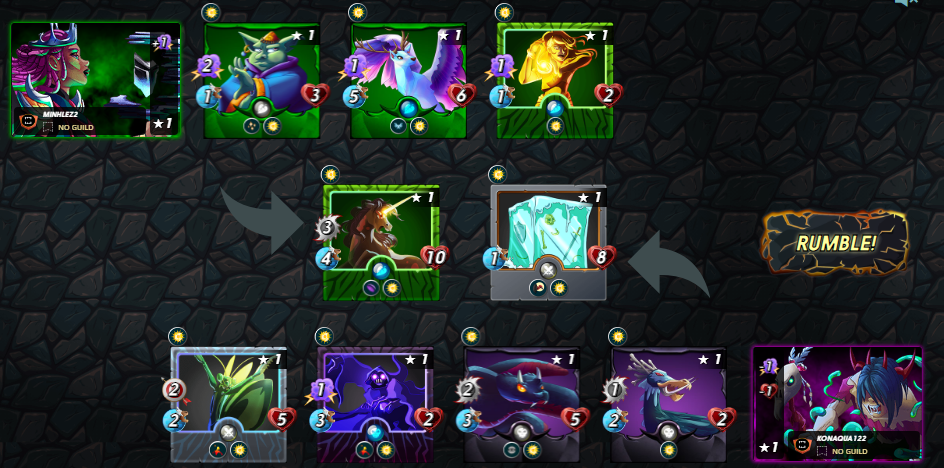 Summoner: Thaddeus Brood: gives -1 health and -1 magic damage to all enemies. Thaddeus Brood and Gelatinous Cube is very compatible as the -1 health allows you to kill opponents quicker allowing you to get the scavenger ability faster.
Gelatinous Cube: A really good tank monster because of his decent mana cost, high health and Scavenger ability. The Scavenger ability is good if you use monsters that target the back row first. The earlier they die, the faster you get scavenger effects.
Carrion Shade: A level 1 filler but with 2 health instead of the normal 1.
Silent Sha-Vi: Has a Sneak ability to attack the back line. Attacking back line first is more beneficial as they not only have lesser health than the monster in 1st or 2nd position but also they either have useful team skills or they deal damage a lot.
Death Elemental: Has a snipe ability to take down non-melee. This allows Gelatinous Cube to activate his Scavenger Early by killing the lower health monster in the back line first.
Mantoid: Same a Death elemental but with 2 range damage than 1 magic damage.
---

Did your strategy worked?

Yes, but less effective than what I expected. With Thaddeus Brood's -1 health to all opponents, it only took 1-2 damage to kill the back row after removing the Divine Shield ability.
---

What will you try differently next time?

The original strategy I want to use is having a bunch of monster with Weaken ability and Thaddeus Brood providing support to Gelatinous Cube's Scavenger Ability. Weaken decreases all enemy's health by 1. Enemies with 1 health before the effect is applied is unaffected. This effect also stacks.
That means, if I have 2 monsters with Weaken ability and Thaddeus Brood as my summoner, all my opponent's monster gets -3 health. Then, my snipe monsters can just literally one hit them allowing my Gelatinous Cube to absorb monsters as they try to kill the last remaining monster.
However, this strategy worked as well and I am happy with that.
---
---


Disclaimer

This post is an entry for Splinterland's Social Media Challenge contest.
Other sources that I do not own are cited under their respective photos. Photos and drawings without cited sources are mine and made for this post.
If I seem to forget to cite other sources, this would be unintentional. Please leave it on the comments below to be added in the post. Thanks
---
If you're interested in playing the game, support me by registering using my referral link here
---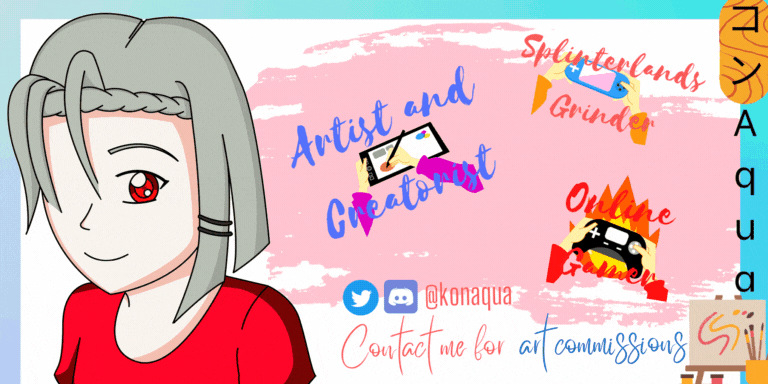 Good luck and keep grinding!

---
---