Social Media Challenge, Brawl Report #56, Dragon up some Pizza!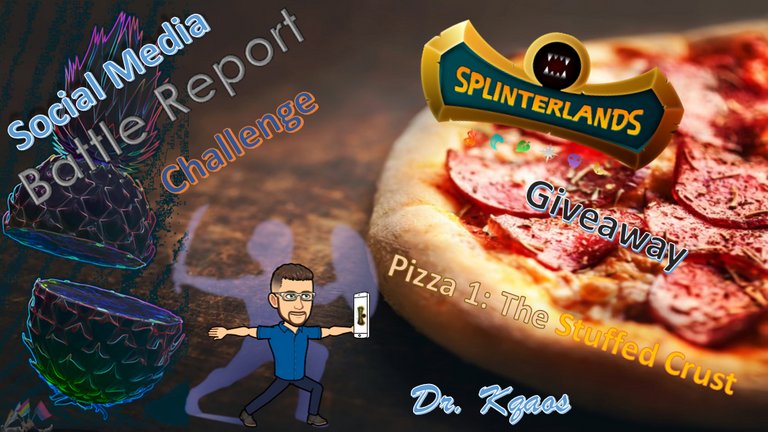 This one I am Dragging out the Pizza (see what I did there…) Pizza can just bring everyone together, no matter the background, so let's get going in the positive way with celebrating diversity and equalization for all! So grab yourself a slice of pizza and sit back and enjoy!
We are going to be looking at the slithering kind of dragon with these rewards: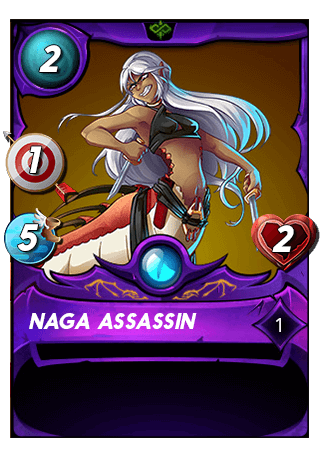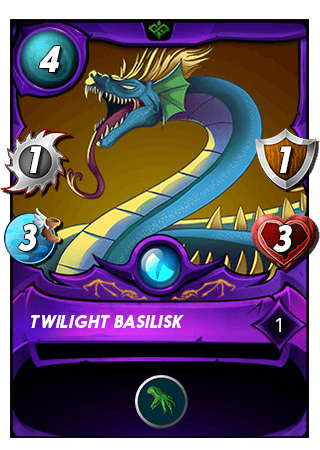 Rules:
•Leave a comment with your username, along with your
Choice of Card
(No Choice, no Entry)
•
No repost, upvote or tips, !PIZZA, !BEER, !WINE, !LOL, etc. required, but if you want to I will be appreciative!
•When this post pays out, a winner will be decided by random name picker (
https://filoz.info/picker/
)
•Winner will need to comment within 48 hours on the winning post, I want to make sure it is going to someone alive! No response, no winnings, but I want to send it out, the prize will roll over to my next brawl report.
---
As I post this SPS is currently trending at $0.038, a big hit on this one, like all crypto. Additionally, there are 591,446 packs to go until the next airdrop, they are dropping fast for the next summoner, for Chaos Legion, and 115,385 gems to go for the next Riftwatchers air drop!
---
Since I have been looking at cards a little bit more, the lore really pops, and this one, has gladiators within the brawl, so let's look at the one that worked well for me!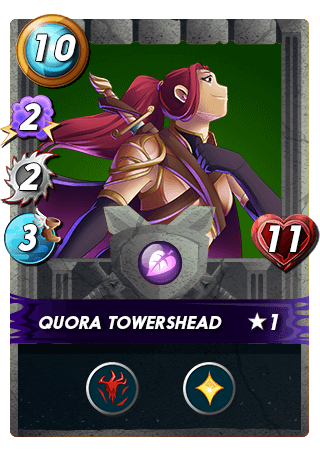 The Lore behind the Quora by Splinterlands, it is a long one!
The family Towershead is a simple, mountain-dwelling clan from the upper Seed Mountains of Anumün. While the family has a long and rich history of involvement in the development of Lyveria and the Maglarian Reformation, sunset has fallen on their line. Quora's parents, Kurion and Hija, have never had a son, and they have grown old. Although they continue to try, it seems that destiny does not wish for a male heir to carry on their family name. Quora will one day be the last of her clan. Although the name of Towershead will vanish, it will be up to only her to pass on the warriors' blood that flows in her veins. At 24, she is not eager to go find a husband, but because of her ferocity in battle, her father Kurion has presented a plan in which she has found favor.
On the Towershead trio's most recent trip to Lyveria, where they must venture once every five years for medical supplies, they discovered a posting in the central square that caught Kurion's attention. It was a call for Gladiators to Mount Mox. These Gladiators would be professional fighters in the arena, warriors in a new form of civilized combat to ensure the ongoing peace in the Splinterlands. They would fight daily under the magical protection of the sacred arena grounds. While the pain would be very real with each battle, the Gladiators would be placed in no true danger. Instead, the magical protection would allow them to be physically renewed every time they left the circle of combat, even if they were slain. This would allow the Gladiators' Camp professional duelists to fight one another again and again in real battle, which the audience has always craved, but without sacrificing brave warriors to lasting injury and death.
Kurion did not mention his idea until after the family had arrived back safely to their mountain home. "Quora," he said, "your mother and I have grown old, and our hope is nearly lost that a male child will be born to carry on the Towershead name. If you enlist in this new Gladiators' combat, you will become a celebrity in the eyes of the world, and you will someday find a powerful warrior mate and fall in love."
"It's true that I long for combat and adventure, but I do not wish to marry," Quora replied to the old man.
"And we honor that decision, which is always yours to make," Quora's mother assured her. "But go nonetheless. Find the adventure and combat that you have always sought, and know that you will face the world with our blessing. After a year's time, we will still be here, awaiting your arrival home with open arms."
"Your mother speaks truly, Quora," her father said. "There is nothing you could do in the world that would make us less proud of you as a daughter, or less proud of what the Towersheads of history have done for Anumün. But we have a simple life here, and your mother and I can take care of ourselves for many more years. It is time for your life to begin."
Quora was afraid, but at length she decided to follow the wishes of her parents, facing her fear as they had taught her. She packed for a one-way trip lightly, knowing that the Gloridax would provide the essentials of living in the Gladiator camp and knowing that she would be accepted. Her skills in single combat were unmatched by any warrior of Lyveria; she knew this in her heart.
Once she was aboard the ship as it sailed away toward Praetoria and could no longer see her mother and father waving in the mist, Quora (through teary eyes) could not help but grin in delighted anticipation of the adventures that awaited in the shadow of Mount Mox on the Wizards' continent.
---
We are getting better at this with 13 out of the 16 filled, we are looking for a Gold Foil Silver Brawler if anyone is interested! I changed it up this time, straight silver league, with 9 battles to my name.
---
Battle #1 (Link)
Starting in the home arena, talked to @theacks first, I haven't done wild in awhile, so this might be bad! 42 mana, melee and earthquake, fire and dragon only, not looking great right out the gate. Especially when they go dragon with everyone having flight. Not a great way to start a brawl…
---
Battle #2 (Link)
Staying at home on this one, hard to face these home time crowds. 58 mana, magic reflect and common and rare only. I went light this time, hopefully it will work out well for me. They went fire, that scattershot is going to mess me up!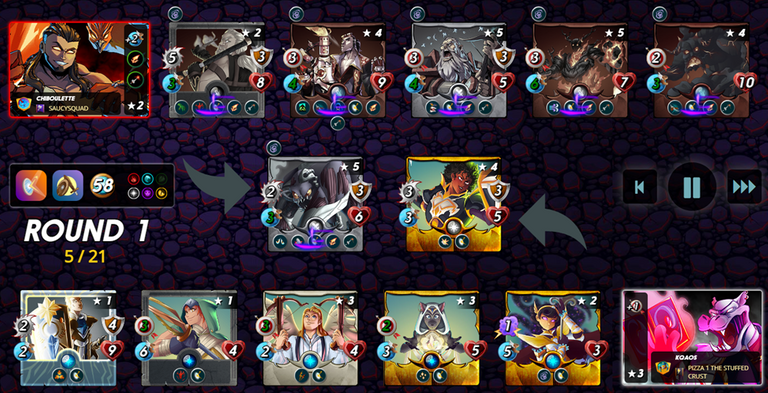 ---
Battle #3(Link
Travelling on the road with my tail between my legs… 56 mana, slow, no ranged, death and dragon only. I am hoping that my lineup holds up. They went dragon, so probably not. This is where my witch became the MVP! A good win!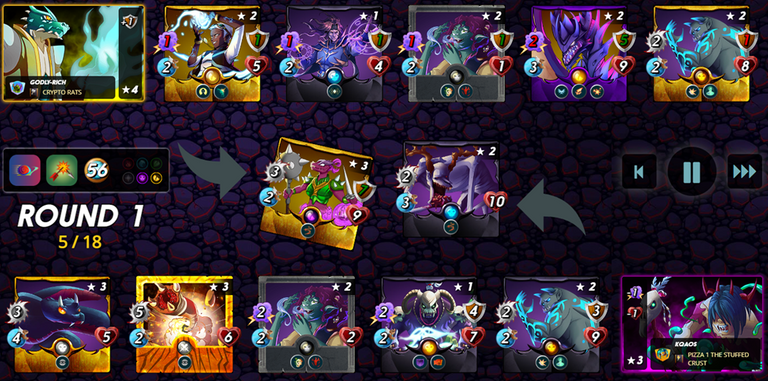 ---
Battle #4 (Link)
Staying on the road for this one. 46 mana, close range and return fire. I decided to go earth on this one, try out Quora for the first time! They went dragon, that extra boost to magic might hurt, a lot. She did not disappoint!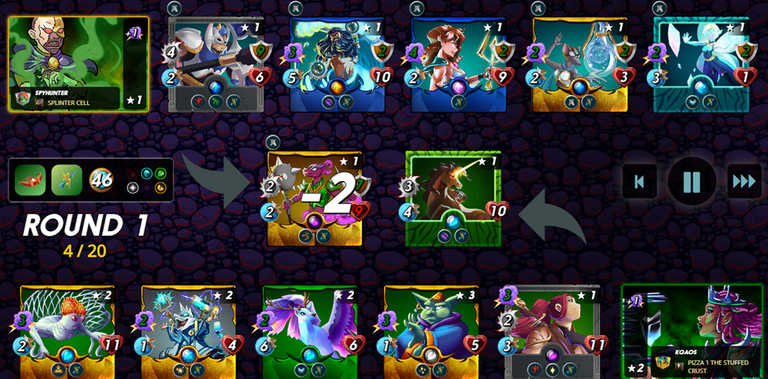 ---
Battle #5 (Link)
This one is back at home looking at 23 mana, slow, and return fire. I really don't know how smart it is to go earth again, the slow might make me lose. They went fire, with pierce, good thing I do not have anyone with shields. Quora came through again!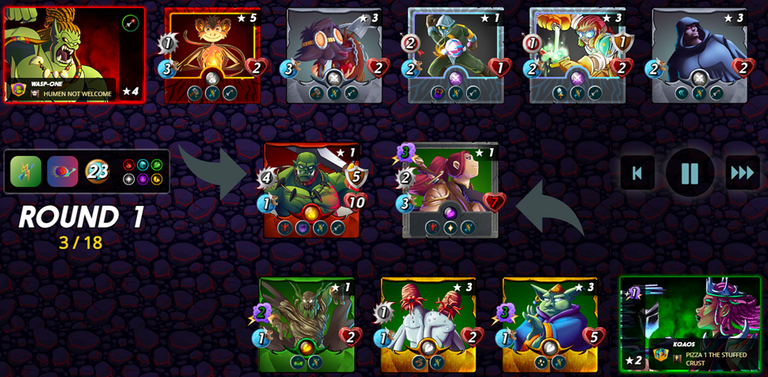 ---
Battle #6 (Link)
Six is still in the home arena, let's keep the streak going! 25 mana, super sneak, and divine shield. I am going to try and see how this goes, quora and grund… They went with thorns on this one, it might be painful for me! That would be trips for Quora!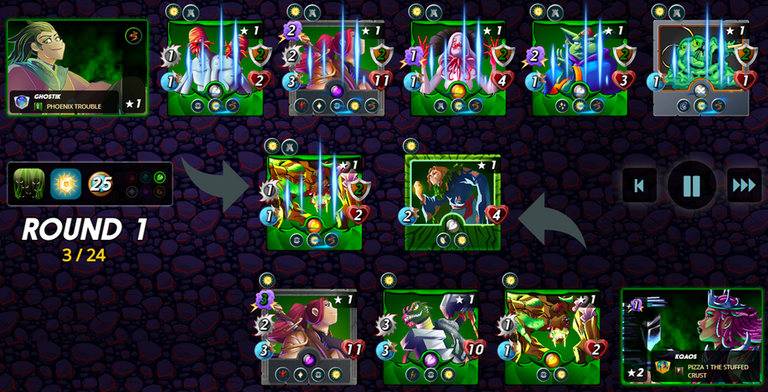 ---
Battle #7 (Link)
Back on the road again with 34 mana, opportunity and stampede. I'm going earth one more time, hopefully grund and quora can take it down again. They went dragon, slowing me down a little bit is not a good thing. Quora again for the win!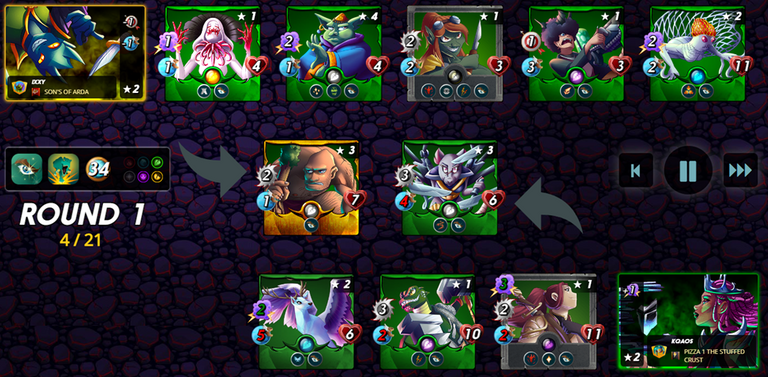 ---
Battle #8 (Link)
Two to go, let's keep the streak moving forward! Home time, with 40 mana, melee can attack from anywhere, and no shield. I'm sticking with earth at this moment in time. They went dragon, I faced a lot of dragons this time around, and this one did not fare any better.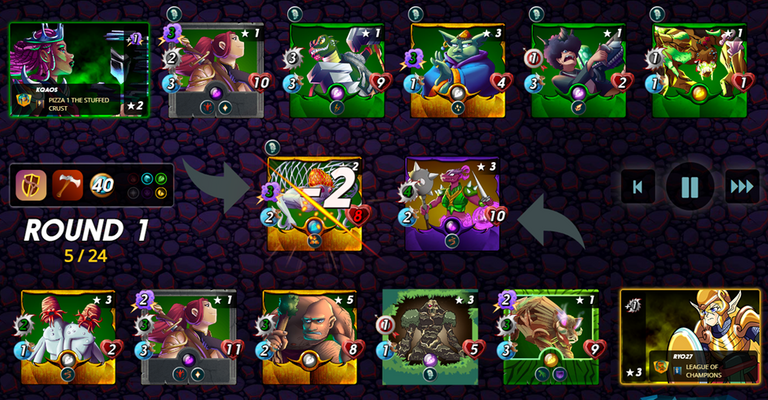 ---
Battle #9 (Link)
The last fight of this brawl for me, on the road with 26 mana, no healing, no sneak, no snipe, I don't know about this one, going fire, with grum and chimney leading the way. They went water, that speed and the shield is not going to do me any favors. The dodge of the front tank, hit him once and then just missed the whole time, if I would have hit, just one more time I probably could have won.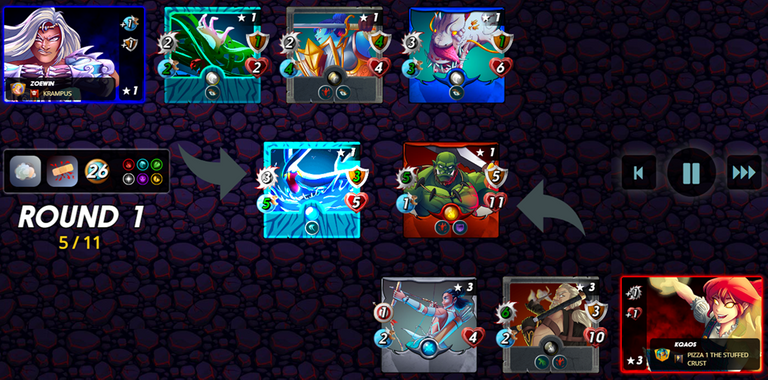 ---
12 hours and 35 minutes left to go and I am sitting at 5 and 3, not bad for my first time doing wild in a long time! The guild is currently sitting in 2nd place, we have it by 4, but a little over half the battles to go, so anybody's game!
I ended up 5 and 4, not the greatest, but at least a winning record! The guild as a whole did well, we ended up in 2nd! Due to that we received 2150 merits, but the big one this time is the 20.857 SPS!
---
Due to those merits, another gladius pack, three rares at least: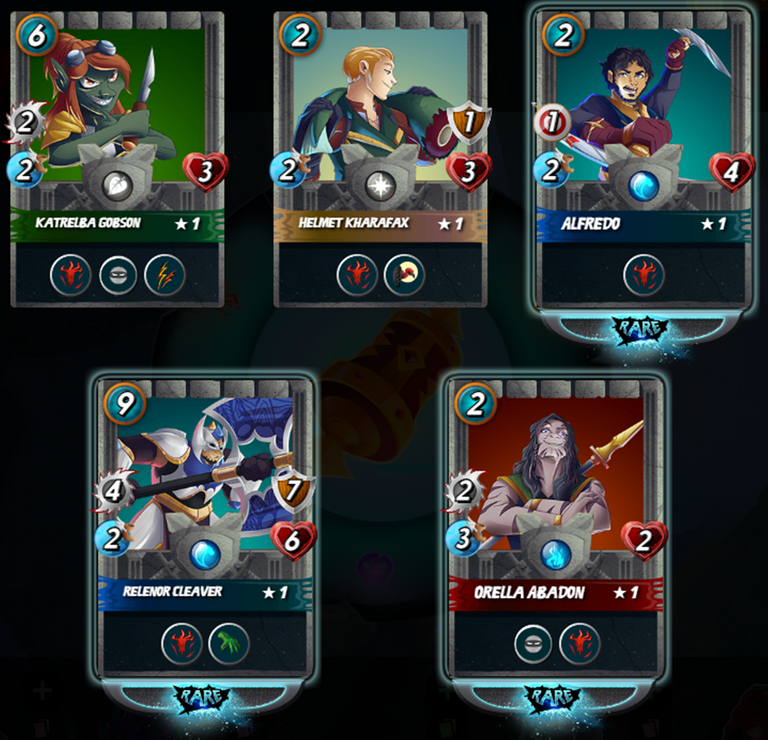 ---
Check out other Pizza Guild Brawls:
@relf87Guild Brawls With Pizza 2 - Brawls Are Getting Competitive!
---
Giveaway Pings
@amaillo
@luizeba
@irisworld
@h3m4n7
@blitzzzz
@shawnmichael-gt
@koodies
@postapocgamer
@jfang003
@henruc
@bokica80
@relf87
@cogie88
@candnpg
@chefbgob
@qoogohome
@mercysalifu
@thoth442
@bonehead752
@marcinxyz
@urkanon
@criptosectadepit
@urkanon
@plicc8
@theacks
@danideuder
@vagabond42069
@zekelol
@waynechuasy
@xheadhunterz
@eijibr
---
Thank you for reading this far, additionally, I do want to thank the people in Pizza, a great place to hang out! I have learned a lot from it and there are great people and a very positive community.
You can find them here: Awesome Pizza Discord
I'm starting to track the Pizza token a little bit more as well, it is currently sitting at $0.02117, a great time to join the Pizza family!
At some point I will be doing some other posts about my experiences in Crypto, but here are some links if you are interested in some other NFT Games or other games as well!
---
Splinterlands
If you use my referral link I will send you 200 DEC to get started!
Layer 2 Labs
A Great community for Splinterlands, with games and a faucet to help players as well, new name as well, was Splinterlabs.
Rising Star
Great music NFT and a way to support up and coming musicians!
Sorare
Still learning this one, but it is a football (American Soccer), easy to set up and go!
Star Citizen Referral code: STAR-LRKQ-D6NK
Space game, still in alpha development, playable, very immersive, sign up with the referral code it will give you money in the game along with both of us receiving a free ship!
Unmineable
A great way to get into Crypto mining, easy to set up, code gets you a 0.25% fee discount, uses the graphics card while you are not using your computer, or you can mine with just your CPU.
---
Let me know if there are any questions, you can find me in the messages here or in the Pizza Discord.
Remember to reach across the aisle and talk to someone that might be different than you, you might be amazed at the person you find!
Lastly, thank you again, remember you are awesome and have a wonderful week!
Dr. Kqaos
---
Photos come from PowerPoints stock image, Bitmoji with Splinterlands logo on top of it, or my own screen shots of Splinterlands
Disclaimer: This is my opinion, not financial advice.
---
---