About Splinterlands token and Cards in this Game
Hi all!
This is a very nice platform where we can discuss about all our understanding about this game.
In this post, I will be talking about Splinterlands token which is SPS and some of the famous cards which are often used by players in creation their team.
First of all, I will start talking about Sps token which is available on some of the platforms.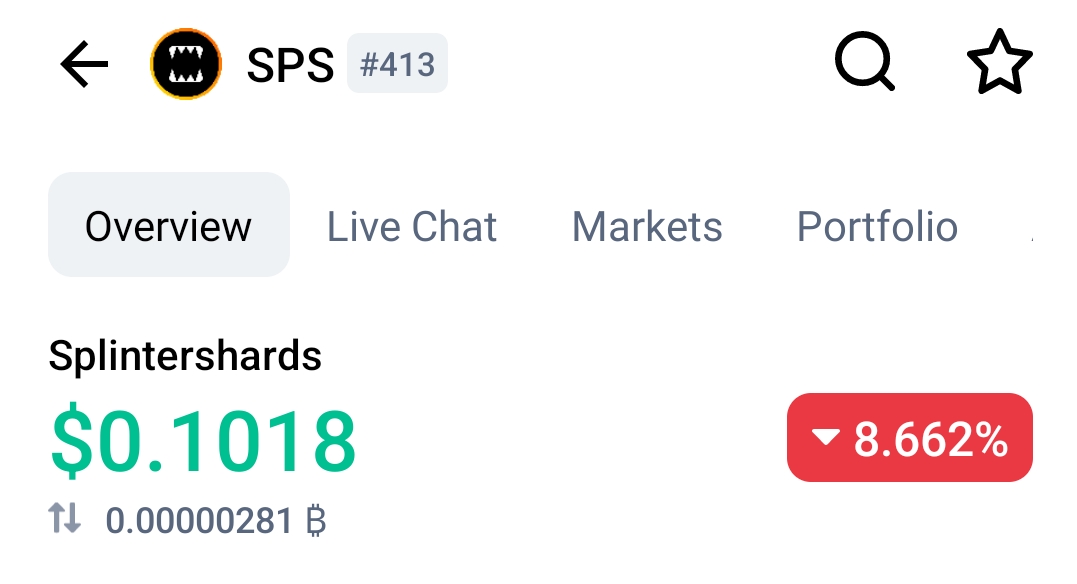 Above image is taken from Coinmarketcap, As you can see that the current price of Sps token is $0.1018.
Recently, Btc faced a sudden drop in it's price and due to btc correction, It's price has dropped a lot. In 24h, It's price has dropped from $0.112.
For your information, I want to tell you that It has an all time high of $1.2 which is really huge and quite impressive.
I also want to tell you that We can trade this token on many exchanges and platforms like Gate.io, Mexc, Crypto.com, Pancakeswap, Hotbit, Coinex and many more.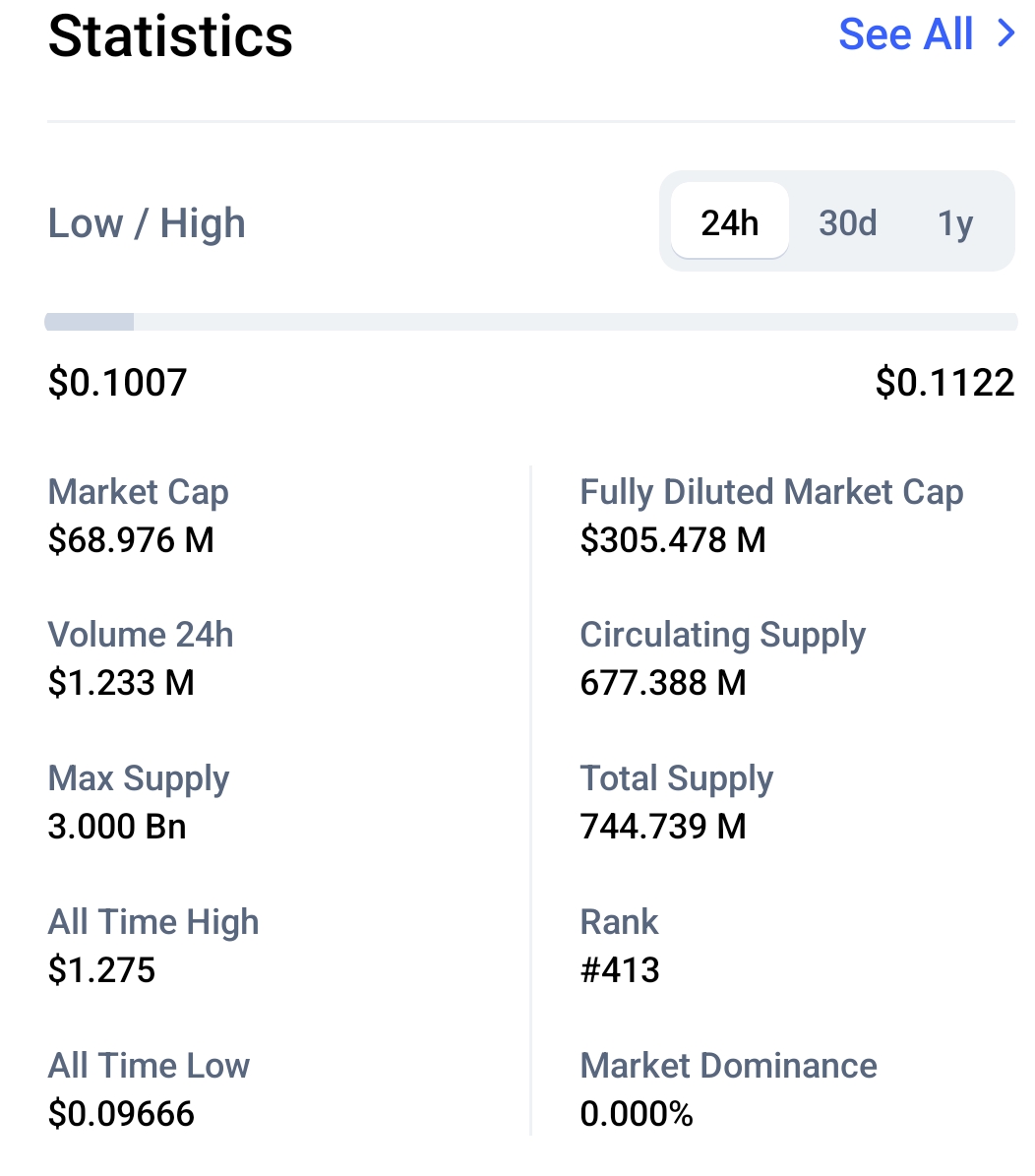 It's Current Market cap is $68.9 Million which is average and It's current rank is 413 on Coinmarketcap. It's circulating supply is 677 Million.
---
Now, Let me tell you about one of my favourite card in Splinterlands Game. It's Name is "FIRE ELEMENTAL".
It is one of favourite card as When I select Fire Power, Then I surely pick this card as It is very powerful and has ability to defeat opponent cards.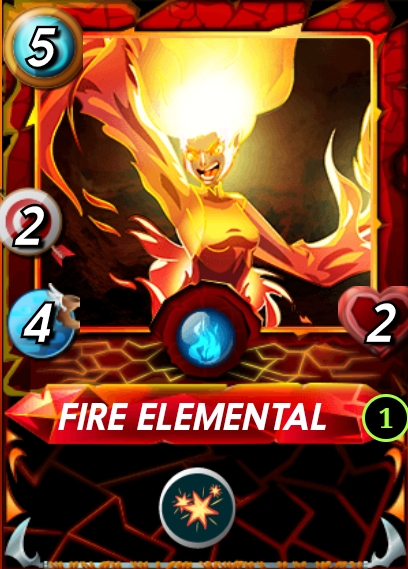 And I would also like to suggest everyone that When You select Fire Summoners Ability, then You should definitely pick Fire Elemental card with no doubt.
It is a card of 5 Mana and It has its deadly flame attacks and can surely bring down the opponent card and can help in winning that battle.
You can see in the above image which I have provided. It is this card and there is deadly fire in the Image.
---
That's all about this post. If you want to give any suggestions about improving my post, then Please tell me in comments.
---
---