Laaca 1st Giveaway/Contest. Introduce yourself to get Possibilus The Wise, Steam Game Gifts and more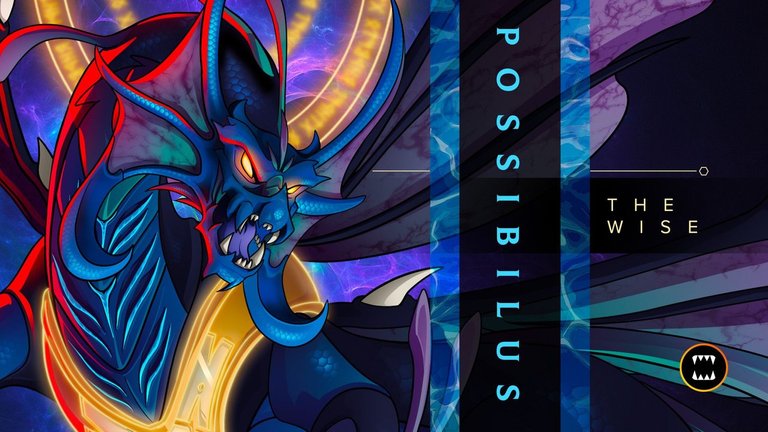 Hello SL/Hive/Gamers ppl.
Today I would like to invite you to my first giveaway/contest.
It will be a little unordinary. Probably.
As I published my first time on Hive [it was few days ago] I started to dig about Hive itself.
@anggreklestari was so kind and helped me with few links. Im falling in love in Hive idea.
This is not time to explain why. Let me just write that idea we can go away from all social media which monetize US electrified me.
So I decided to help that idea to grow and this is few water drops of mine.
In this giveaway/contest I invite you to write your introduceyourself post.
So, obviously this is adressed to rather young Hive wolves not the Elder ones :)
My idea is to encourage ppl like me to go outside their cages, and join live Hive community.
Few words about marshmallow candies :)
Every introducemyself post will be rewarded with game gift on Steam
Every introducemyself post will be rewarded with common Chaos Legion card YOUR choice
Possibilus The Wise reward is the contest one :)
CONTEST RULES
You write your introducemyself post in Splinterlands community. 300 words at least.
First you need to subscribe community than just click "Write a post" button
You use introducemyself as a tag! THIS IS IMPORTANT.
You will find "Topics" window below main editor window.
You need to use one tag at least to be able to publish your post.
Tags you see on the screenshot below are taken from my own introduction post.


After you publish your post, you will find it on your account window, under "All posts"

You can add your post to your blog, just click 3 dots under your post, than "Add to blog"

After that share link to your introduction post as an answer to this post. Pretty easy! :)
Who will win? Im not the judge. There is no lottery. Hive community will decide.
What means the post with the highest Hive Rewards Payout will win.
The Contest lasts for a week from the time this post is published.
FEW ADS
AD 1. You must add my account as a friend on Steam to receive the game gift. You can find the link to my Steam Inventory below. If I run out of gifts on Steam, I have a pile of games on Humble. If I run out too - the promotion ends. So first come, first served, right? To help me arrange all these gifts, all you have to do is write a comment on your post with the selected game and CL card. Sounds pretty simple, right?
AD 2. As I imagine, you must have a Splinterlands account to be able to receive the card gift.
If you don't play SL - well you should because it's the best game on the blockchain! :)
Both rewards, games and cards, will be sent after Contest is over.
AD 3. As I mentioned above - you need SL Account to get this Legendary Summoner Card.
It's an obvious coincidence that Possibilus is worth around $10. So is the Splinterlands Spellbook, which is the key to the first door in this game.
FEW LAST WORDS from LAACA
Please be patient, if SHTF somewhere lets use common sense.
Please dont be freeloader, scammer etc. Rules I wrote are not Holy Bible.
I can change it for the best of community and other honest participants. I hope some will show! :)
LINK SECTION
My Steam:
https://steamcommunity.com/profiles/76561198037684523/inventory/
For tips and information as a Hive newbie:
https://peakd.com/@newbies-guide
Quote from OCD team member:
The important thing is Hive is a bit different from other social media platforms since you are monetizing your blog. You can't include content that you don't own without sources. For more information, check this post:
https://peakd.com/hivewatchers/@hivewatchers/why-and-how-people-abuse-and-plagiarise
---
---