Splinterlands Art Contest || Witch of Warwick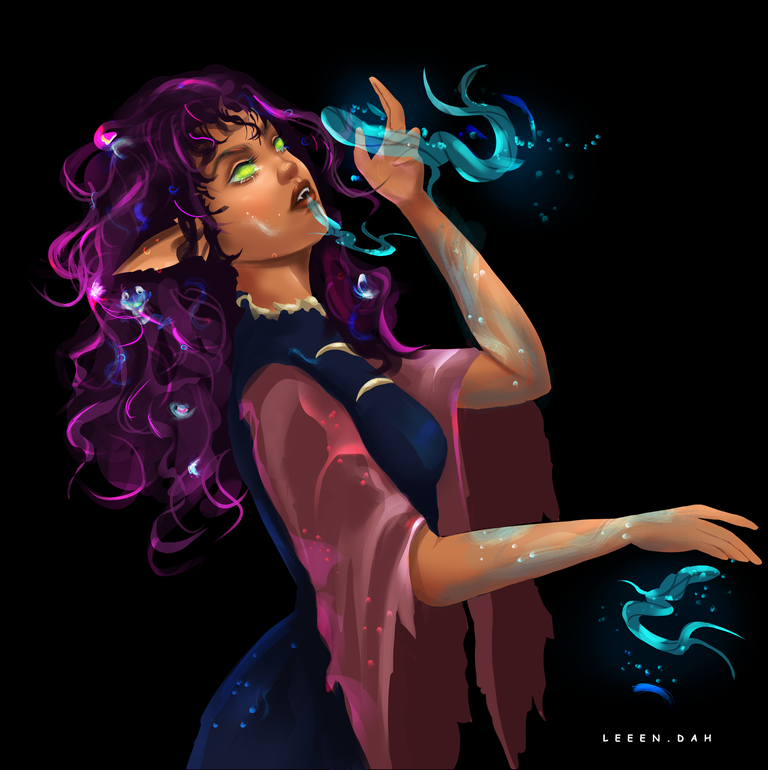 Hello hive community, hope you're fine and your week has been great thus far. Mine has been good, slow and busy, I want to share a new artwork with you all which is my submission for the splinterlands art contest. I really like the colours on this work, I also saw this as an opportunity to explore a new pose and paint hands too.
---
---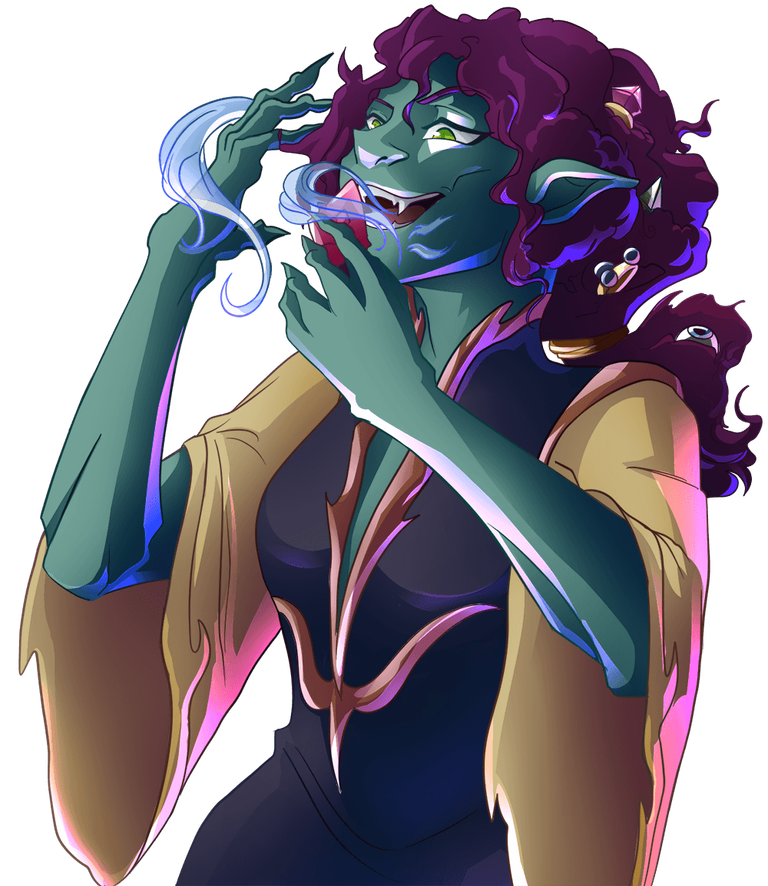 Her lore is really interesting, one thing I love the most is that she doesn't hold weapons because her bushy purple hair is filled with trinkets which she uses to cast spells by whispering to them. Isn't that cool?
---
---
PROCESS
I started with a sketch as always, I spent some time on it because it's a pose I have never tried before. After that, I painted her skin and hair, I really love the outfit in the original work so I painted something similar. I went ahead to add her facial features and chose green for her eyes, I faced a little challenge with her teeth but figured it out, her hair looked scanty so I added more volume and colours to it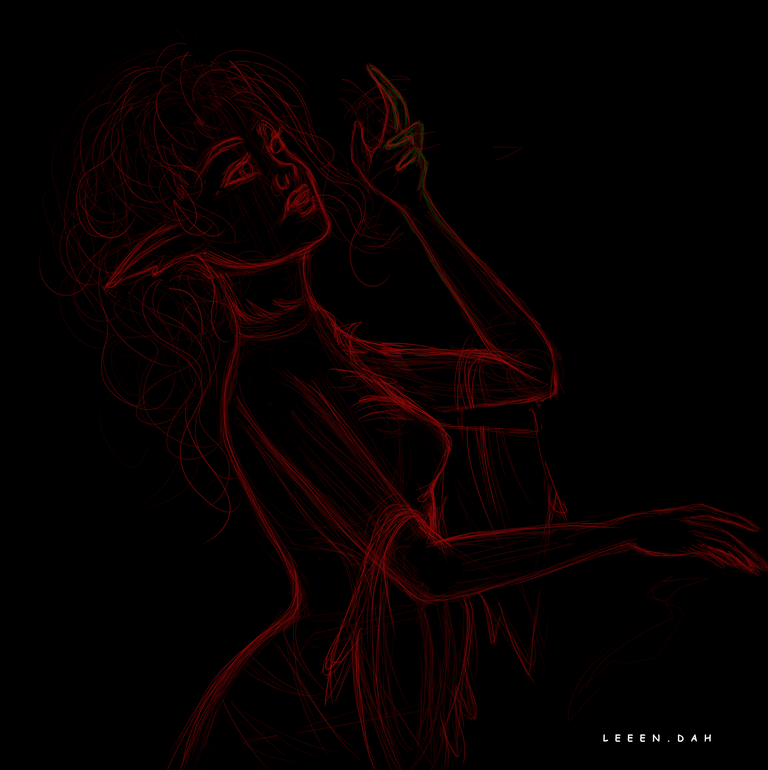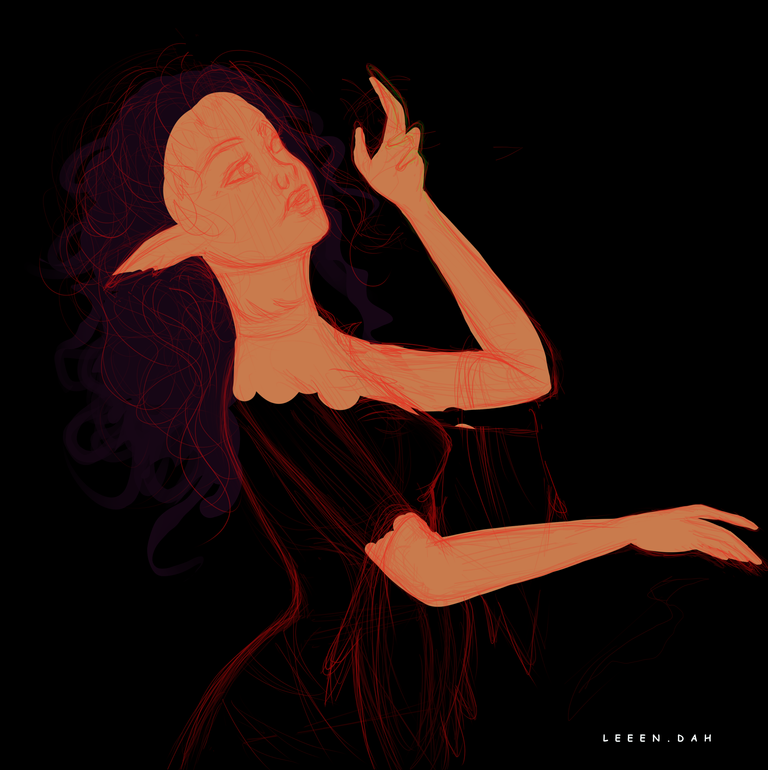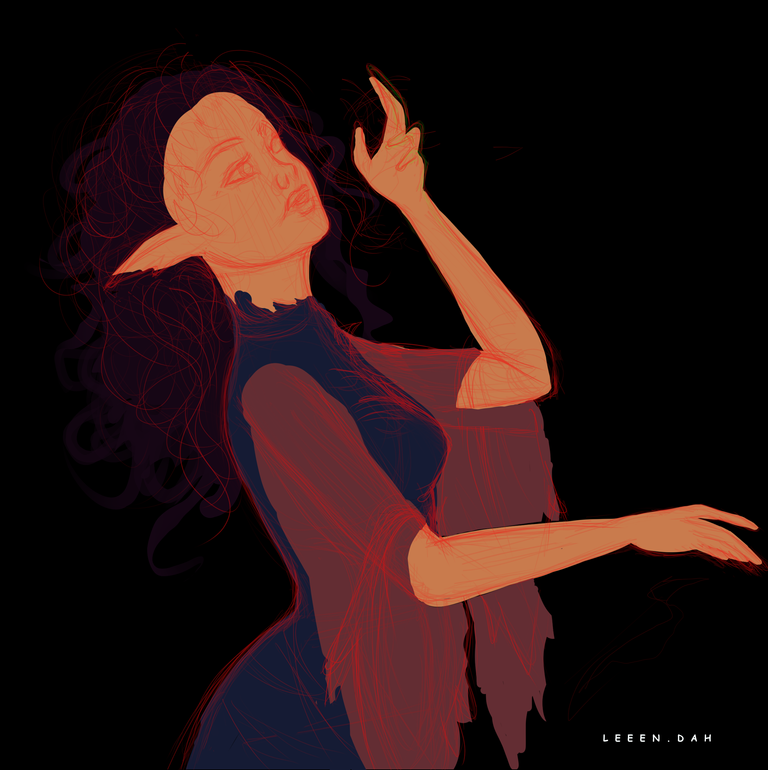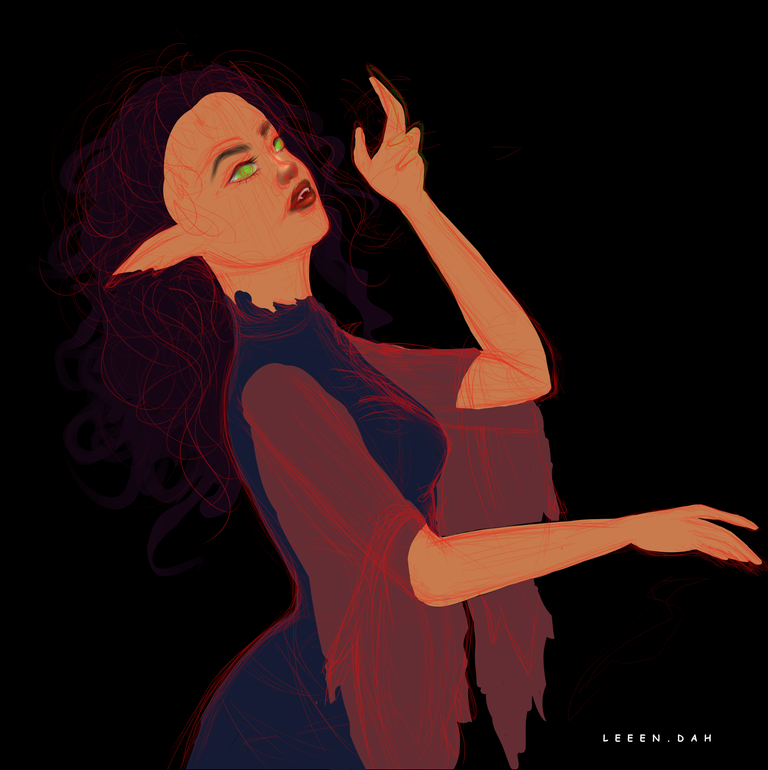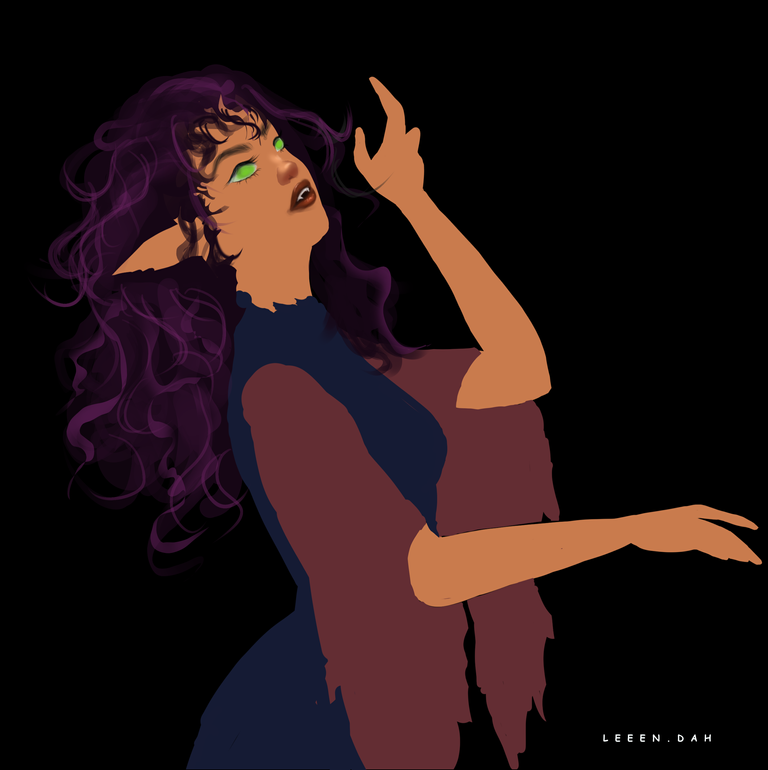 With the base down, I went into detailing and started with her skin, I added lighter colours and darker shadows where necessary. Painting her finger wasn't as hard as it used to be but I still spent some time there. For her clothing, I painted a darker colour under the cloth hands and lighter colours on the top parts. I painted the transparent blue spell-looking thingy coming out of her mouth and around her hands.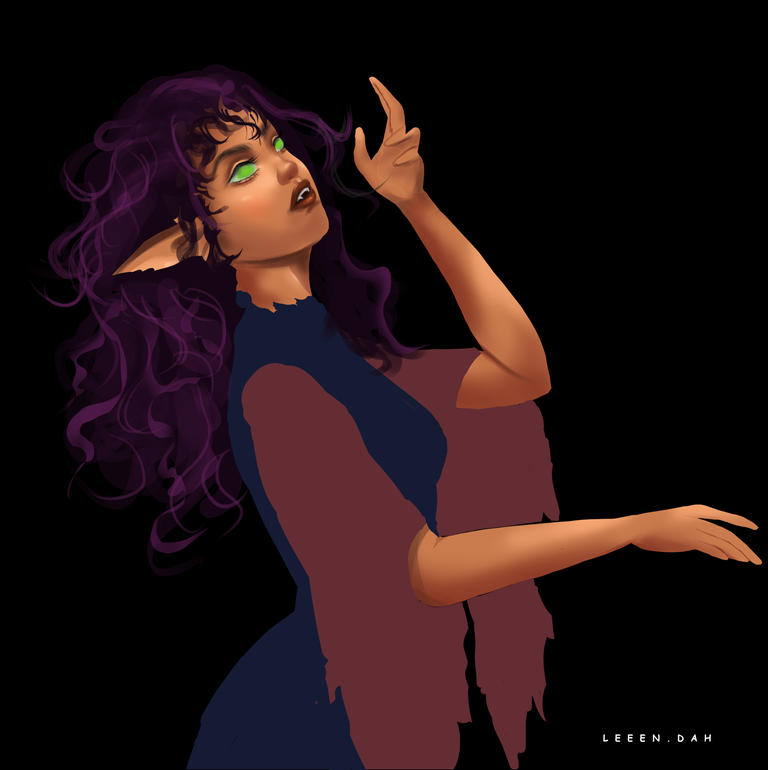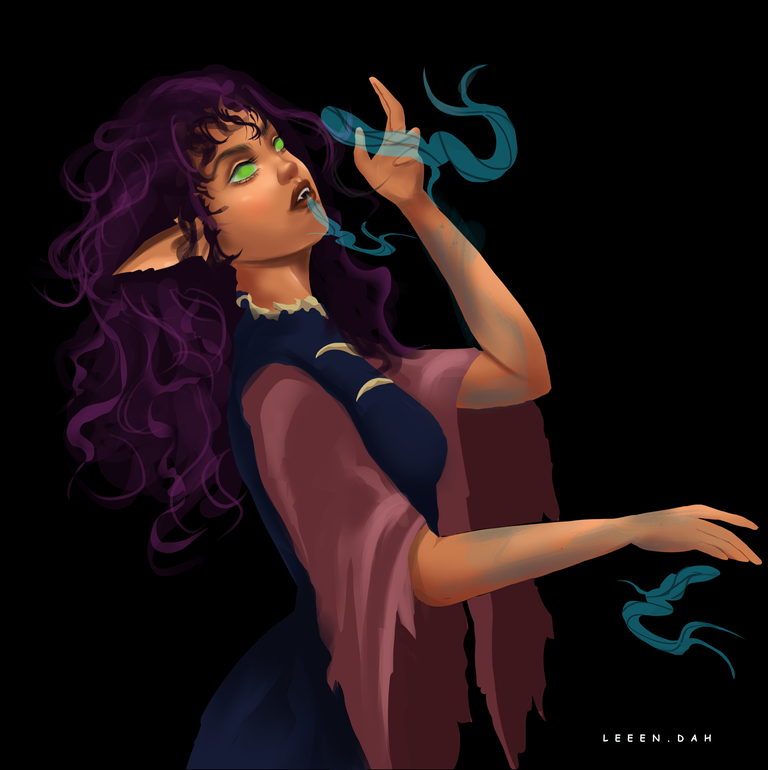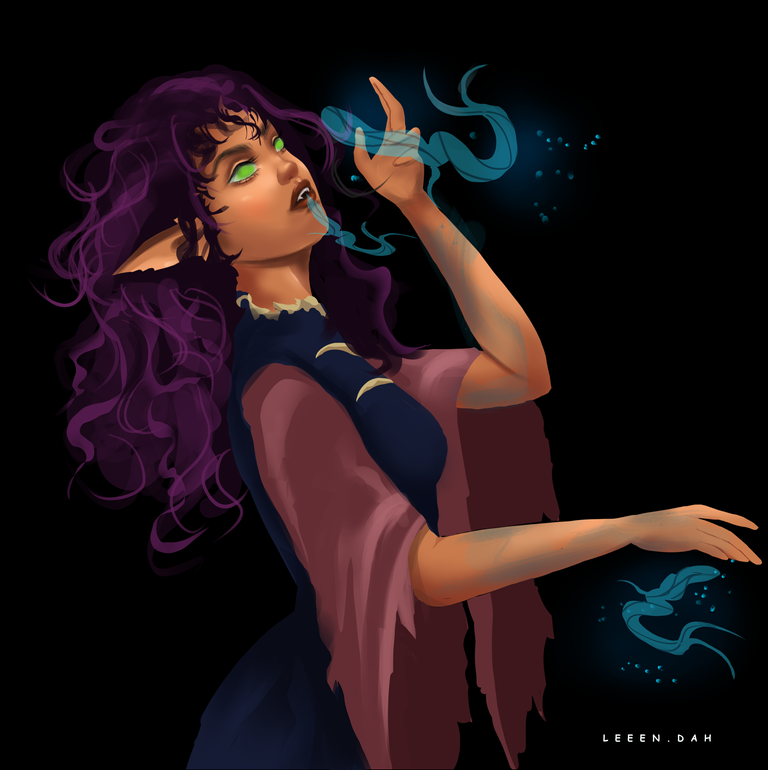 For the final phase I painted the trinkets in her hair just like the lore said, I added a new layer and painted some glow in different areas of the work, this really changed a lot and its also one of my favourite things to do...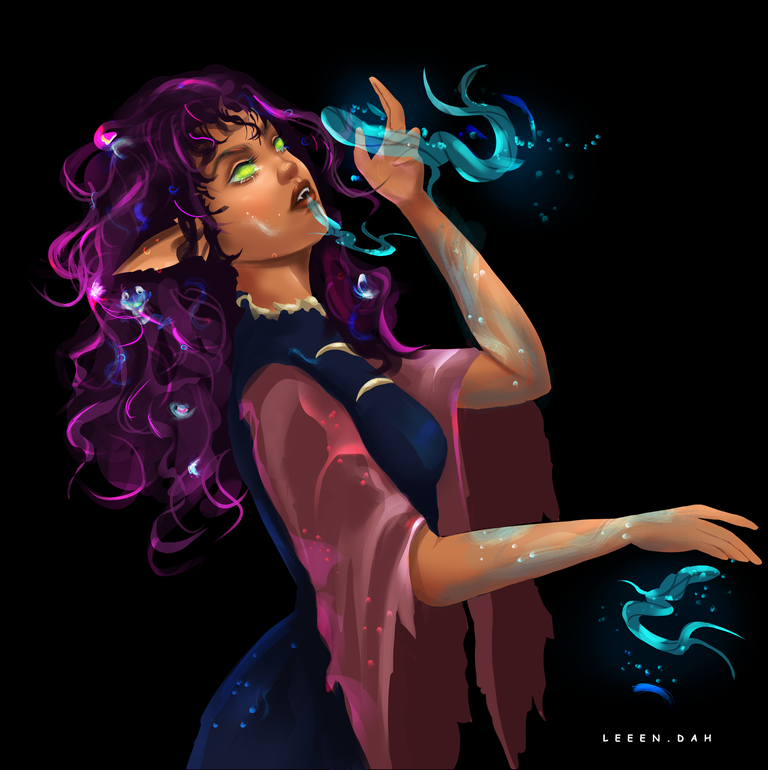 That is all for now, until next time...
---
---
Tools Used
Adobe Photoshop cc2019
Huion drawing tablet and pen
Twitter
Instagram
Tiktok
Thanks for visiting my blog, have an amazing day/night...
---
---