Um pouco de Gameplay, depois de longos meses sem jogar! [pt-br/eng]
Salve comunidade @hive-br, legaliza na área depois de um longo tempo sem jogar nosso querido @splinterlands e até mesmo sem escrever por aqui. Comecei a faculdade junto com uma promoção no trampo, mais minha filhota em casa pra cuidar acaba consumindo todo o tempo que tenho e o desgaste é tão grande que não consigo ter nem paciência pra jogar. Só estou escrevendo porque estou de férias na faculdade e bateu um pouco de saudades.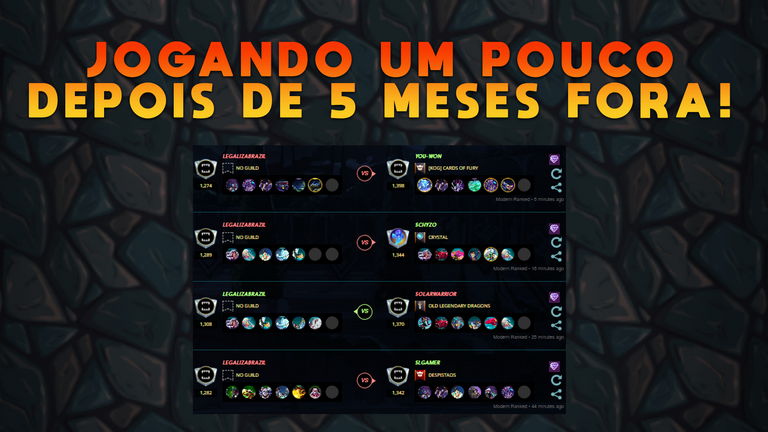 img sources: Splinterlands and freepik

---
QUAL A BOA NOVA ?
Fiquei sabendo que não existem mais BOTs na Modern League, é verdade? Andei lendo algumas publicações onde disseram que pelo menos no formato Modern eles não podem ser usados. Se for verdade essa noticia era o que a comunidade esperava a um bom tempo!
MATANDO A SAUDADE
Fazia tanto tempo que eu não jogava que até meu battlelog ficou limpo.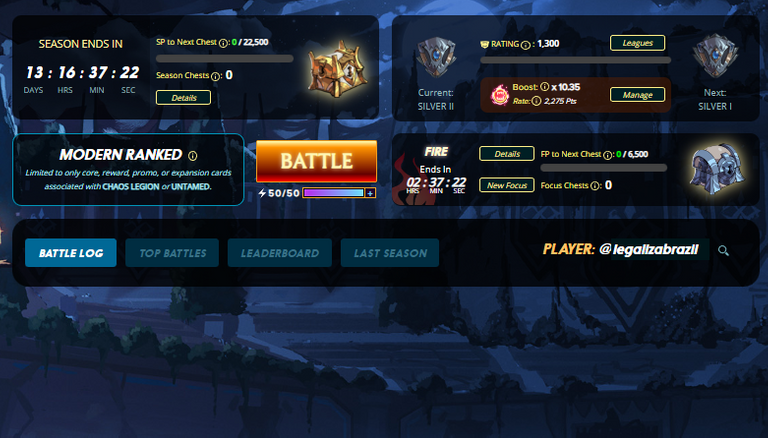 Logo na minha primeira partida de volta tomei um coro fenomenal ainda na silver league e comecei a me questionar se minha coleção está boa o suficiente... Pois se não existem mais bots provavelmente o aluguel está mais barato o que abre uma margem para os players alugarem uma composição mais forte!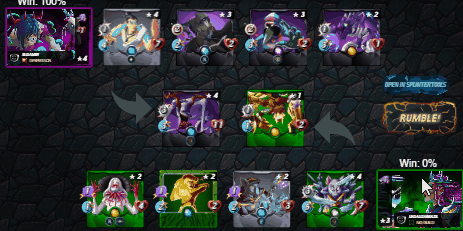 Sem me preocupar tanto com essa questão de aluguel eu parti para minha segunda batalha e felizmente consegui a vitória, se perdesse de novo tenho certeza que iria bater aquela bad vibe e provavelmente pensar em já fechar o jogo hahahahaha.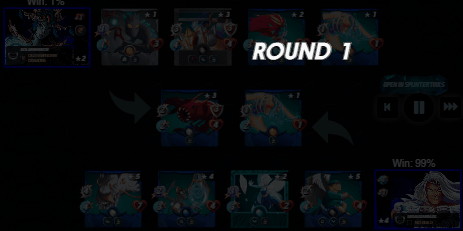 Depois dessa vitória eu percebi logo de cara que a recompensa de SPS aumentou consideravelmente, provavelmente graças a ausência daquele bando de sanguessugas esgotando as polls de reward. Ainda estou Silver II e já ganhei 0.5 SPS!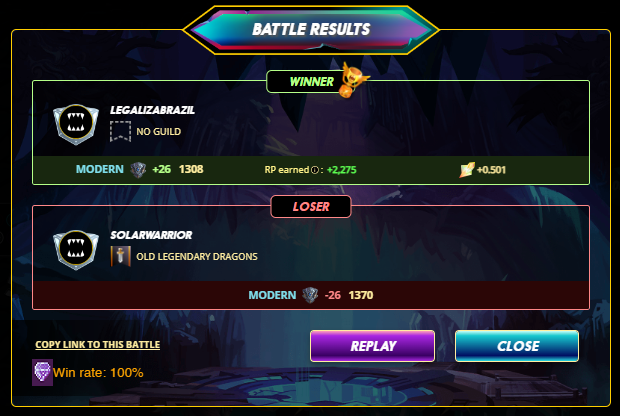 Mas ao mesmo tempo eu lembrei que foi ativado um esquema de que quanto mais tempo você fica sem jogar, mais recompensas irá ganhar por partida então acho que devido a essa nova mecânica eu acabei ganhando bastante SPS.

Na minha terceira partida fui surpreendido pela nova carta lendária Musa Saline, fiquei impressionado com ela e tenho certeza que vou precisar aluga-la o mais breve possível. Ela se mostrou uma excelente escolha para uma batalha low mana cap.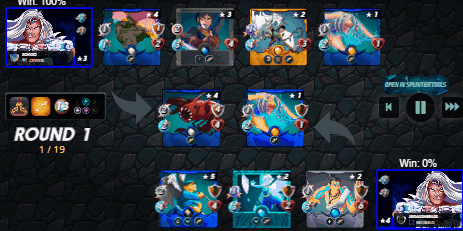 Nessa altura estou começando a cogitar em adquirir um mês de splintertools para me auxiliar nesse processo de volta, estou bem por fora de quais composições estão sendo usadas. São mais de 5 meses sem jogar, então acredito que muita coisa pode ter mudado em questão de cartas.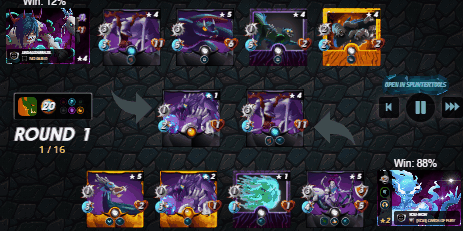 Mais uma derrota e cheguei a conclusão que definitivamente vou precisar de um reforço para voltar a jogar! E também com toda certeza vou ter que dar uma olhada no mercado em busca de cartas para me ajudarem a subir de elo.
---
CONSIDERAÇÕES FINAIS
Bom, seria muito ingênuo da minha parte acreditar que já voltaria subindo direto para GOLD, tenho que confessar que eu mesmo por muito tempo usei BOT e praticamente desacostumei a jogar. E como qualquer outro jogo, vai ser preciso um pouco de estudo para me recuperar, sondar bem o mercado em busca de boas cartas e me atualizar sobre composições que estão mandando bem!
Mas tudo a seu tempo, espero conseguir tirar um tempo pelo menos nessas férias para voltar a jogar. Amanhã vou dar uma pesquisada no mercado, ver se compro um mês de splintertools e volto para contar um pouco mais desse meu retorno!
Um grande abraço a todos que tomaram um tempo para ler essa publicação!

ENGLISH VERSION




Hail @hive-br community, legalize in the area after a long time without playing our dear @splinterlands and even without writing here. I started college along with a promotion at work, but my little girl at home to take care of ends up consuming all the time I have and the wear and tear is so great that I can't even have the patience to play. I'm just writing because I'm on vacation from college and I miss you a little.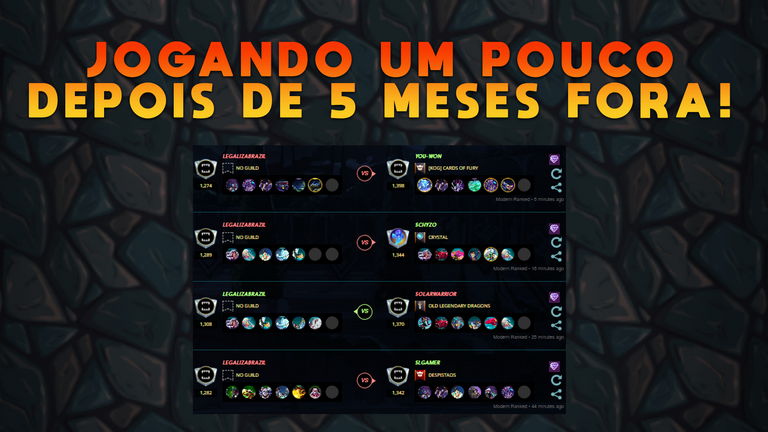 ---
WHAT'S THE GOOD NEWS?
I heard that there are no more BOTs in Modern League, is that true? I've been reading some publications where they said that at least in Modern format they can't be used. If true, this news was what the community had been waiting for for a long time!
KILLING THE HEALTH
It's been so long since I've played that even my battlelog has cleared.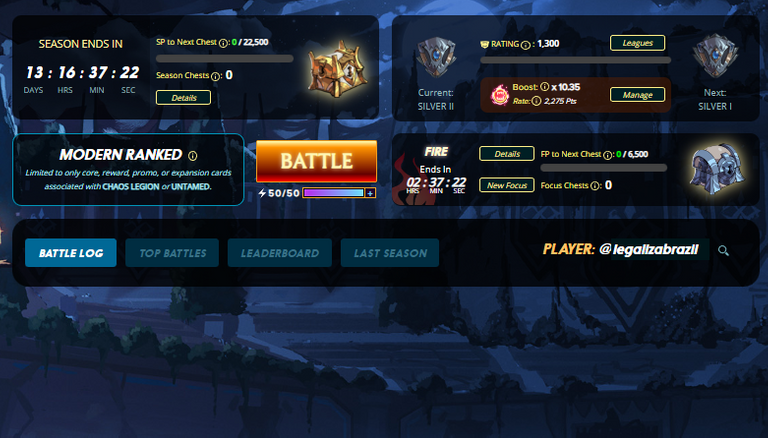 Right in my first match back, I got a phenomenal chorus still in the silver league and I started to question myself if my collection is good enough... Because if there are no more bots, the rent is probably cheaper which opens up a margin for the players rent a stronger composition!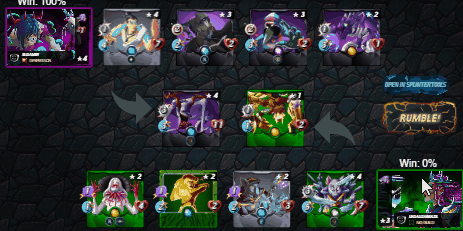 Without worrying so much about this rent issue, I went on my second battle and luckily I got the victory, if I lost again I'm sure I would get that bad vibe and probably think about closing the game already hahahahaha.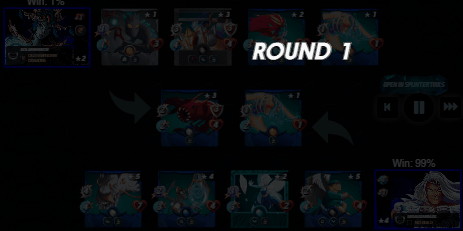 After that victory I noticed right away that the SPS reward increased considerably, probably thanks to the absence of that bunch of bloodsuckers depleting the reward polls. I'm still Silver II and I already gained 0.5 SPS!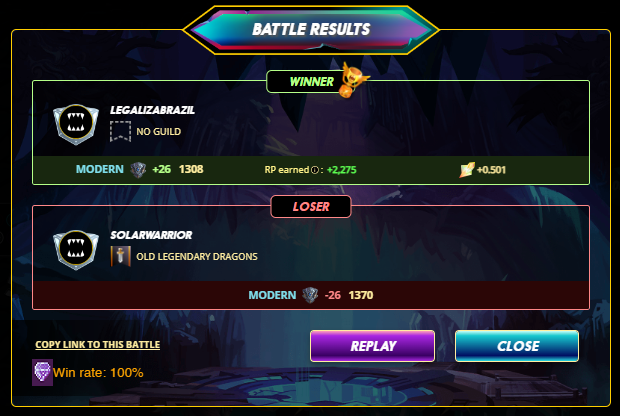 But at the same time I remembered that a scheme was activated that the longer you stay without playing, the more rewards you will earn per game so I think that due to this new mechanic I ended up earning a lot of SPS.

On my third game I was surprised by the new legendary card Musa Saline, I was impressed with it and I'm sure I'll need to rent it as soon as possible. It turned out to be an excellent choice for a low mana cap battle.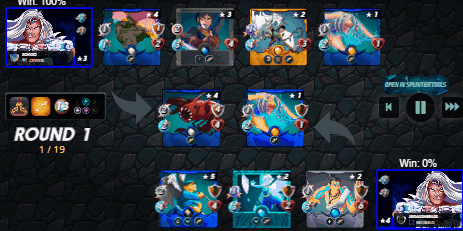 At this point I'm starting to think about getting a month's worth of splintertools to help me through this process back, I'm pretty out of touch with what compositions are being used. It's been more than 5 months without playing, so I believe that a lot could have changed in terms of cards.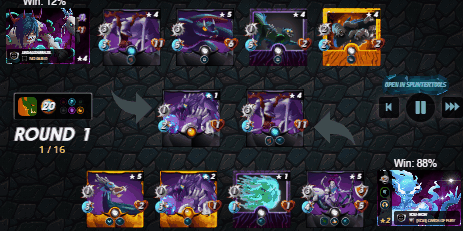 One more defeat and I came to the conclusion that I will definitely need a booster to play again! And I'm also definitely going to have to look around the market for cards to help me move up in elo.
---
FINAL CONSIDERATIONS
Well, it would be very naive of me to believe that I would go straight back up to GOLD, I have to confess that I myself used BOT for a long time and practically got out of the habit of playing. And like any other game, it will take a little study to recover, probe the market well in search of good cards and update myself on compositions that are doing well!
But all in good time, I hope to be able to take some time off at least this vacation to get back to playing. Tomorrow I'm going to research the market, see if I can buy a month's worth of splintertools and come back to tell you a little more about my return!
A big hug to everyone who took the time to read this post!
---
---