Splinterlands Share Your Battle Weekly Challenge - Silent Sha-Vi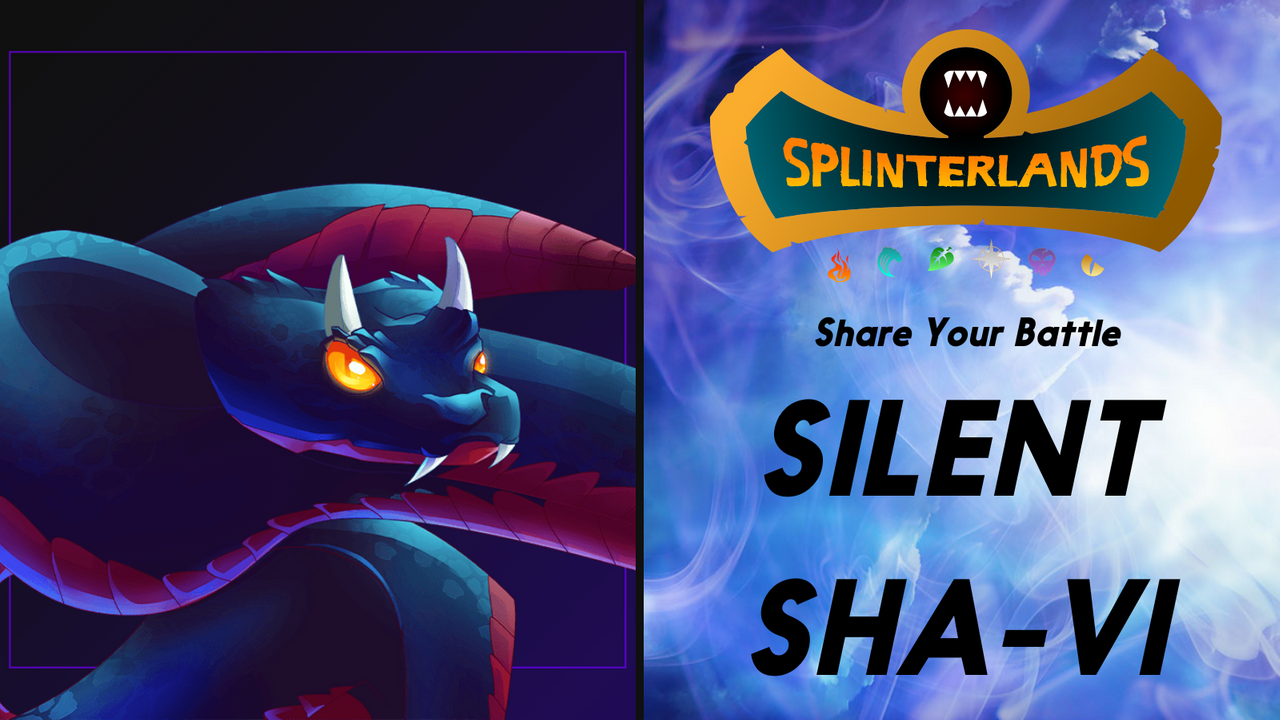 Introduction
It's been a while since I participated in the Splinterlands SHARE YOUR BATTLE Weekly Challenge. I believe the last time I joined was back in December. I became too busy with work and I haven't got the time to actually sit down and write about what I played. It is until recently when I read about the rewards update. Initially, I thought it is bad news for me. I began reading some posts and started renting cards which I think will be useful for my Focus Quest and I find it rewarding. This season, I finished at Gold III by renting the cards that I frequently used and I believe I only actively played in about six occasions. So it is a good update apparently.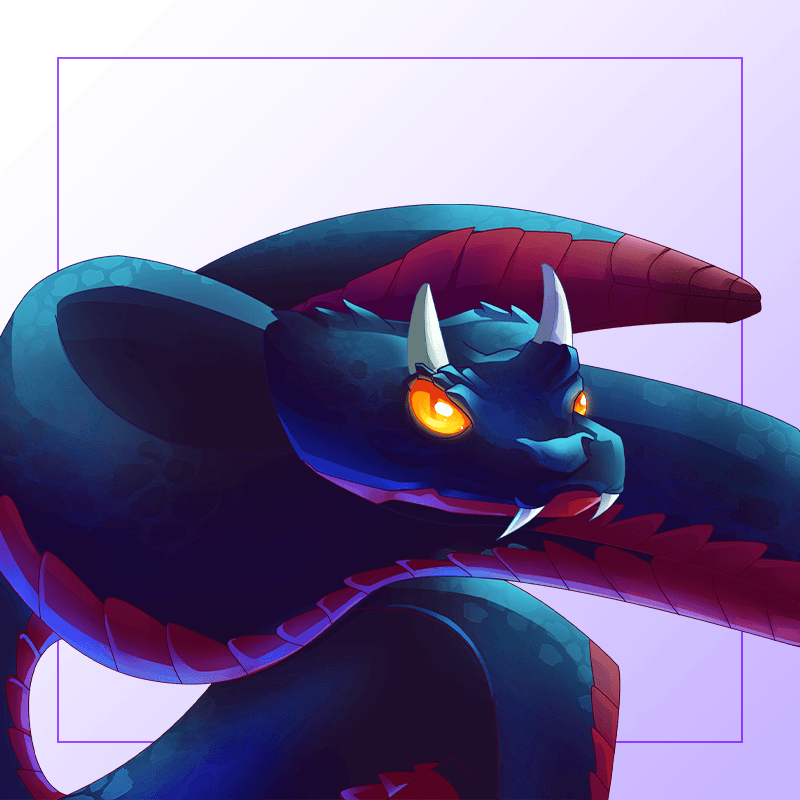 The Card
Silent Sha-Vi is a common card belonging to the Death Splinter. It was released under the Chaos Legion expansion and as of this writing, the cheapest Level 1 card sells at $0.18 a piece at the Splinterlands internal card marketplace.
---
Pros and Cons
This card can be useful in specific battles. At 5 mana cost, this may seem a bit expensive. Yes it does have good stats - 2 melee attacks and 3 speed plus the Sneak ability. But it could have been a better card if the cost is just 4 so it can be included in the LITTLE LEAGUE ruleset. It can be a good addition to the team when used in certain situations, like this one I am featuring in this post.
General Strategy
The rulesets for this particular game are EQUAL OPPORTUNITY and LOST MAGIC; and the mana limit is 18. My general approach in this situation is to use as many cards as possible to distribute enemy's attack in the backline and at the same time use cards with particular role in the match. I didn't have time to check the previous teams that my opponent used but I will trust my instinct and just compose the team which I think will be better than what my opponent will be using.
The Opposing Teams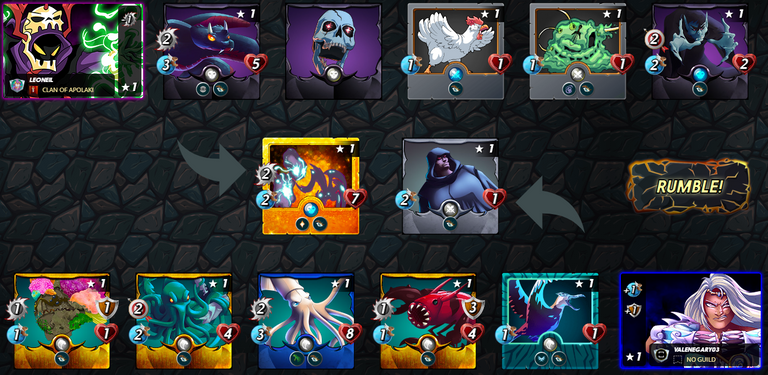 The Lineup
Summoner - Zintar Mortalis
Slot 1 - Haunted Spirit
Slot 2 - Silent Sha-Vi
Slot 3 - Ever-Hungry Skull
Slot 4 - Furious Chicken
Slot 5 - Creeping Ooze
Slot 6 - Soul Strangler
Explanation of the lineup
Because of the LOST MAGIC ruleset, it goes by saying that the enemy will probably use melee attack monsters, not much of the ranged ones since the mana limit is quite low. In saying that, it is good to have Zintar as my summoner to reduce the melee attack of my opponent's cards, which will be to the advantage of my main tank monster.
I still have my Gold-Foil Hunted Spirit with me and with its Heal ability, it will be useful to regenerate its health. I assume that the enemy won't use a creature with a huge attack stats (because that means big mana cost too) so the regeneration is a good ability to use.
Then there's Silent Sha-Vi, one of my attackers and I put it in the second slot as it won't matter much because of the EQUAL OPPORTUNITY ruleset.
I added Ever-Hungry Skull as its 7 armor is a great asset. Even with only 1 health, since there will be no magic attacks, its armor is a good advantage to have though I am also aware that it will be targeted because of the Opportunity ability of monsters and its low health).
I then have my Furious Chicken. Who doesn't love a creature with zero cost? For low mana battles, this card comes in handy.
I also put in Creeping Ooze into the mix so slow down my opponent at least for a round.
I filled all the slots in my team and to complete the list is the Soul Strangler. With 2 range attack, it is great card to occupy the last slot in the team. It will take some time before it becomes the target. The Skull, Chicken, and Ooze need to die first before it happens.
Watch The Battle
LINK
Thank you for reading. Please feel free to comment and leave your feedback.
---
Notes: All trademarks and images are properties of their respective owners.
---
Previous challenges that I participated in:
---
Posted using Splintertalk
---
---