SHARE YOUR BATTLE Weekly Challenge with SUPPLY RUNNER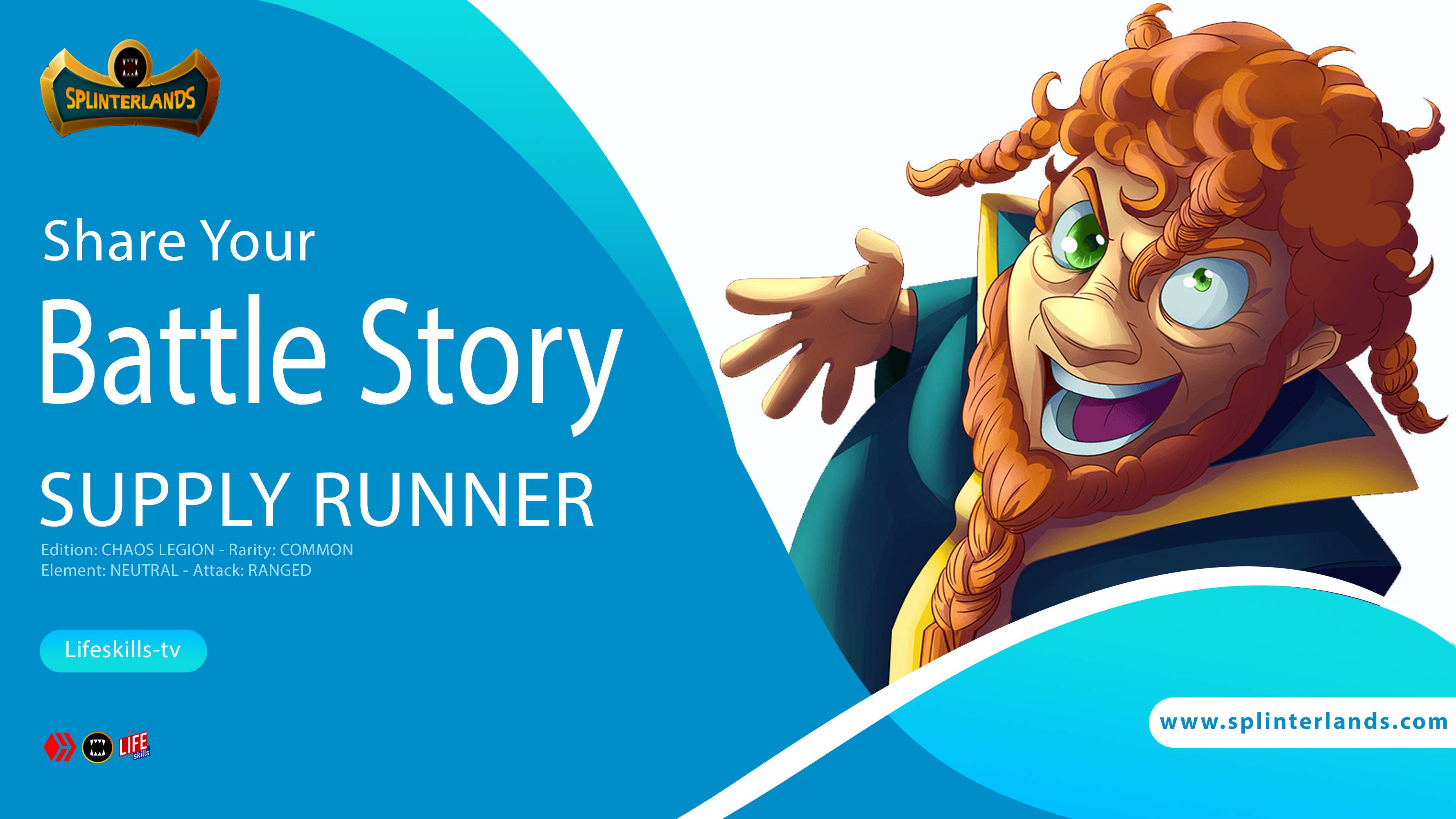 Splinterlands today's share your weekly battle challenge is with SUPPLY RUNNER. I never used this card in my battle as I have some more decent options to opt but for today's battle challenge I decided to use this card at last position. This card with 2 ranged attack hoped it would serve the purpose and will perform well in battle. This battle was high mana 54. This battle was water vs earth summoner.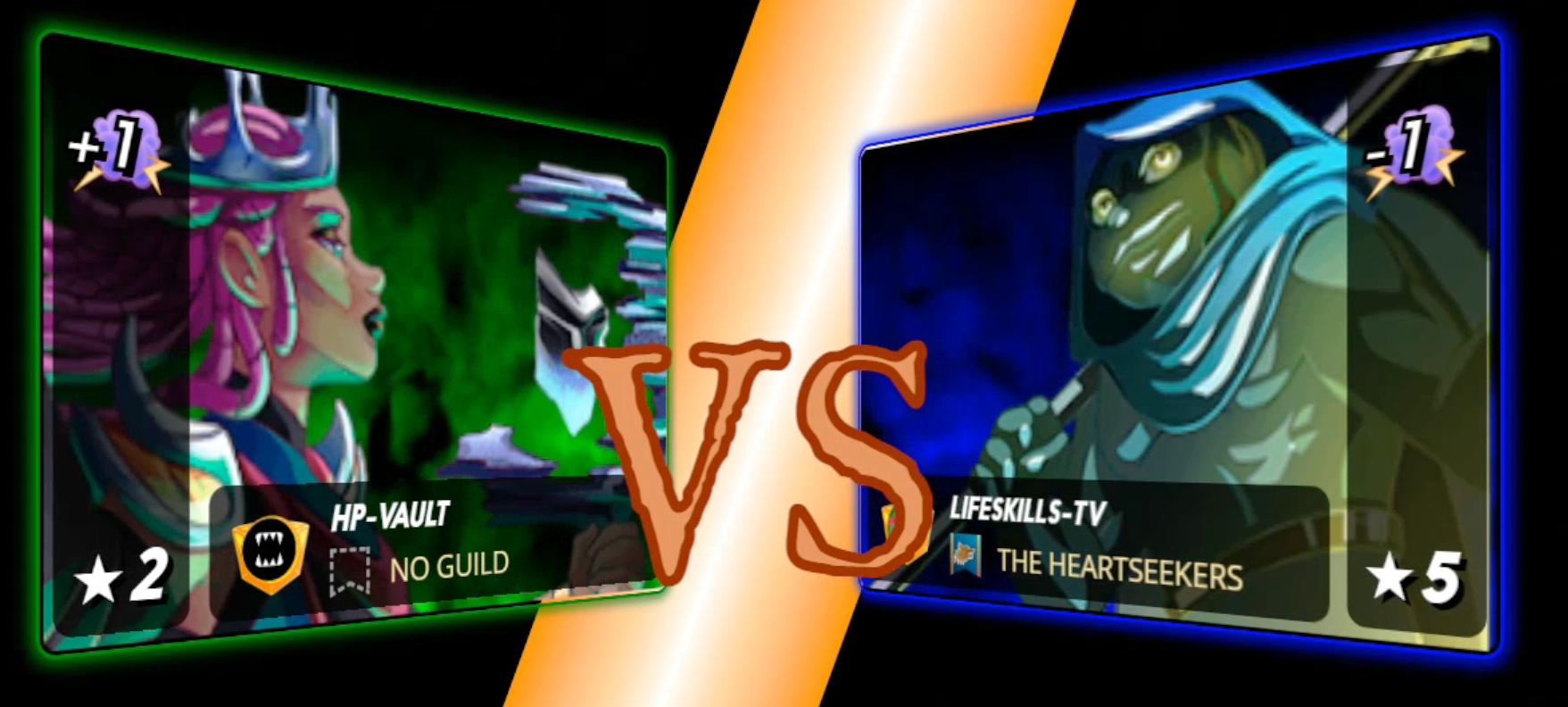 Monsters with the lowest Speed attack first.

Melee attack Monsters can attack from any position.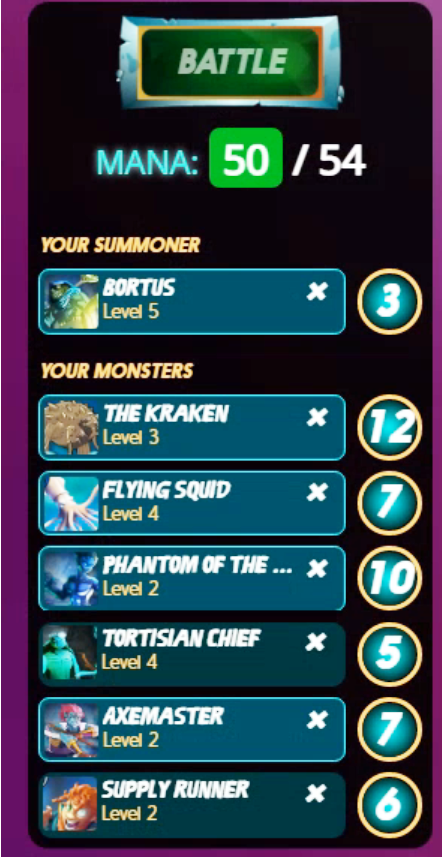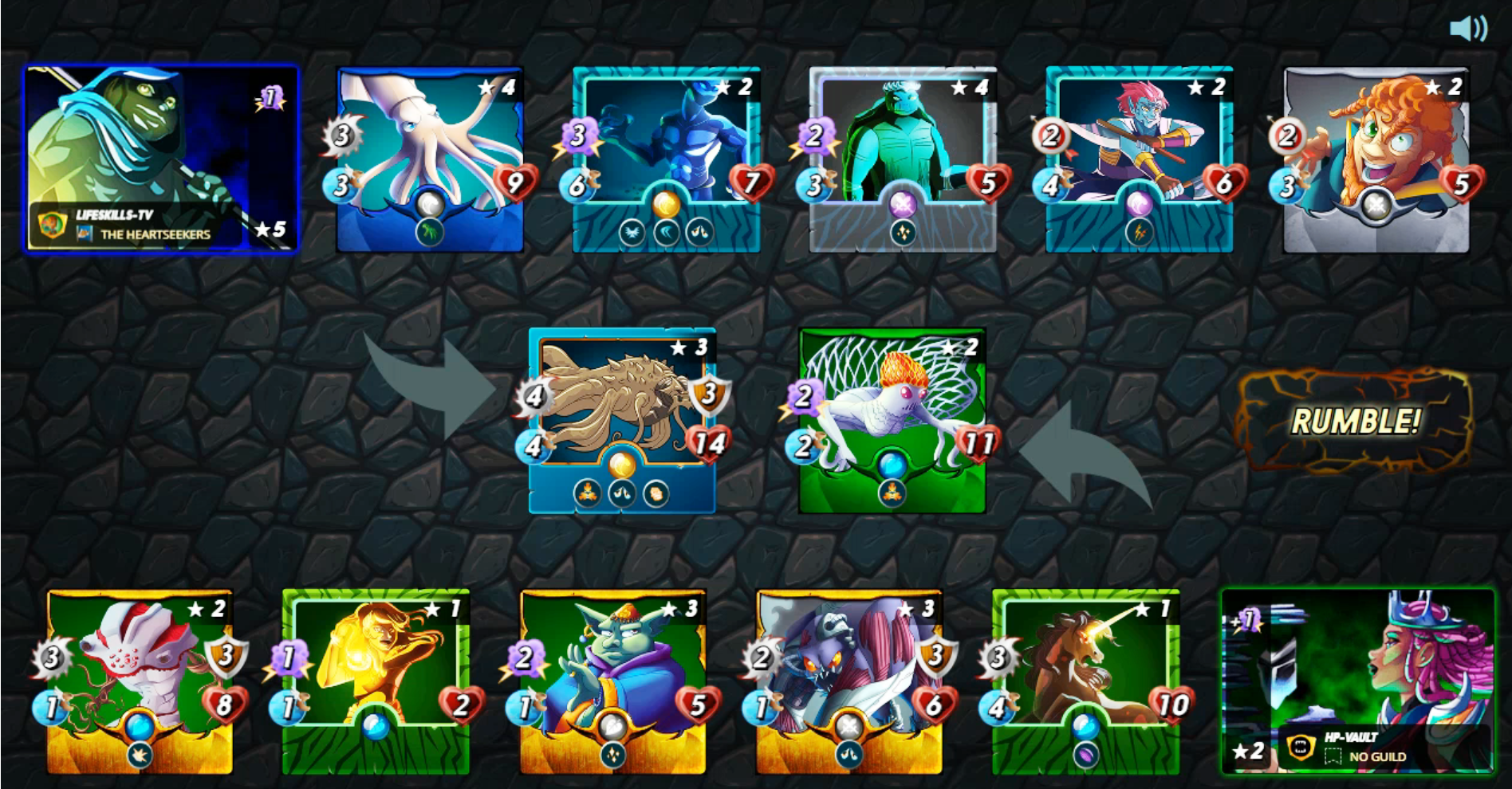 As battle was high mana so I decided to use some high health cards in this battle. So I used "THE KRAKEN" at first position with massive 14 health and 4 sheilds. Kraken also have 4 melee attack. On 2nd position I used "FLYING SQUID" reach ability with 9 health and 3 attack. In this battle I used one tank healer so kraken could last till end. So my remaining cards One 3 magic attack and 6 ranged attack will clear enemy backline qucikly. I was very happy with my team. Lets discuss my team one by one.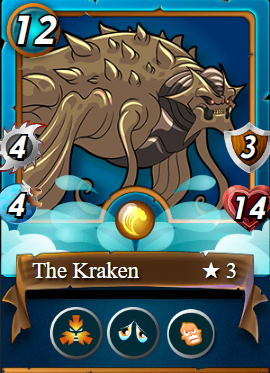 THE KRAKEN
I used "THE KRAKEN" LEGENDARY Water Unit as tank. This card health is 14 with 3 sheild and 4 attack. This card has Taunt, Demoralize and Enrage ability. As all enemy cards attack on this card so my other cards have chance to clear enemy backline. This card also reduce melee attack of enemy monsters. Because of enrage ability increase melee attack and speed when damaged.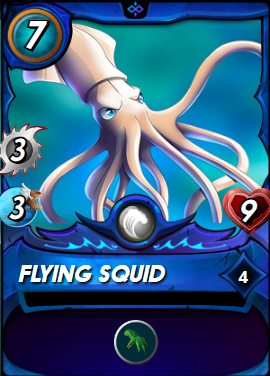 FLYING SQUID
On 2nd position I used "FLYING SQUID" COMMON Water Unit with reach ability. I mostly use this card in high mana fight because of his 9 health ad 3 atack. If water summouner fight with low mana then I prefferd to use "WAVE RUNNER" on 2nd position as take less mana to fill. Flying squid has 7 mana but it is very affective in high mana fight.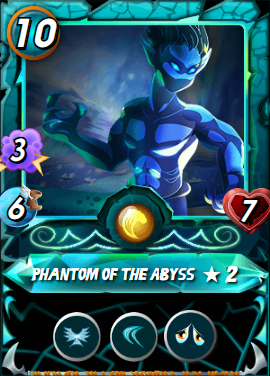 PHANTOM OF THE ABYSS
On 3rd position I used "PHANTOM OF THE ABYSS" LEGENDARY Water Unit. My all time favourite card, 3 magic attack with 6 speed and 7 health. This card is level 2 card and hope to upgrade this card on level 3 then I got 4 magic attack. This card is very useful in this battle as clearing the enemy tank card quickly.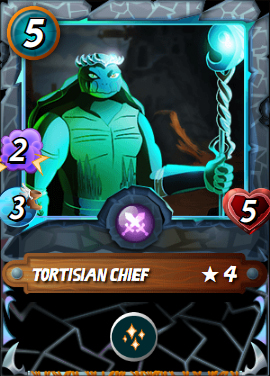 TORTISIAN CHIEF
On 4th position, I used "TORTISIAN CHIEF" EPIC Neutral Unit with 2 attack and 5 health. I used this card in my all mana fight and reason was tank healer ability. The combo of "THE KRAKEN" and "TORTISIAN CHIEF" is unbeatable. As kraken takes maximum damage and this card heals tank card on every turn. So kraken stay strong on tank position because of this card.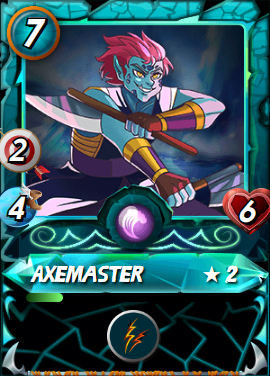 AXEMASTER
On 2nd last position, I used my another favorite card "AXEMASTER" EPIC Water Unit. It has 2 ranged attack with 6 health but because of double strike ability it does double damage on every turn. So this card does 4 attack and hardly misses any target as quick 4 speed. I hope to upgrade this card to level 3 then I get 3 ranged attack so this card does 6 damage to enemy monsters.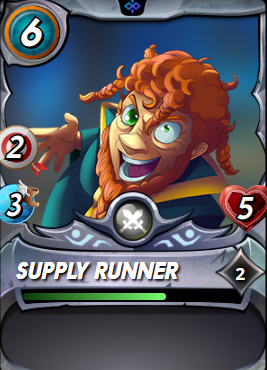 SUPPLY RUNNER
On last position I placed our today's spot light card "SUPPLY RUNNER" COMMON Neutral Unit. This card has 2 ranged attack with 5 health. I hope that this card performs well in this battle and does 2 damage on every turn. As all enemy monsters are busy with Kraken so this card has no threat and does its work fearlessly.



So my strategy in this battle was very strange as you people must hoped to see some low speed card so that my monsters attack first. But I changed the strategy as I have some faith on Kraken as it absorbs the damage of enemy monsters and our tank healer heal it on every turn. If kraken stays alive for 3 to 4 rounds then my others cards have ability to clear enemy monsters quickly with 3 mellee attack, 5 magic atack and 6 ranged attack. Krakan tank card also does 4 damage to enemy monsters. This battle lasted for 5 rounds and my all cards survived till end thanks to Kraken and tank healer.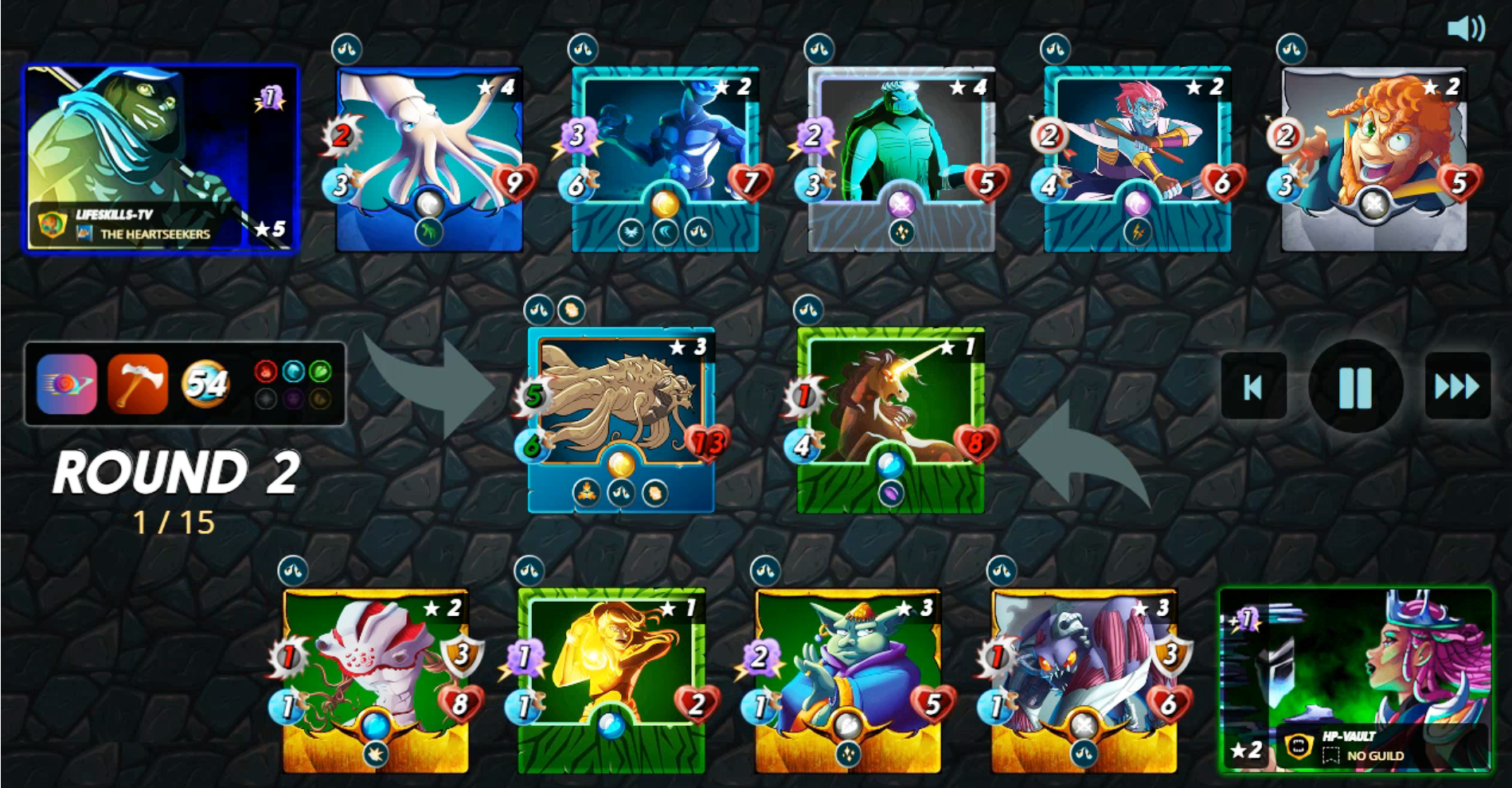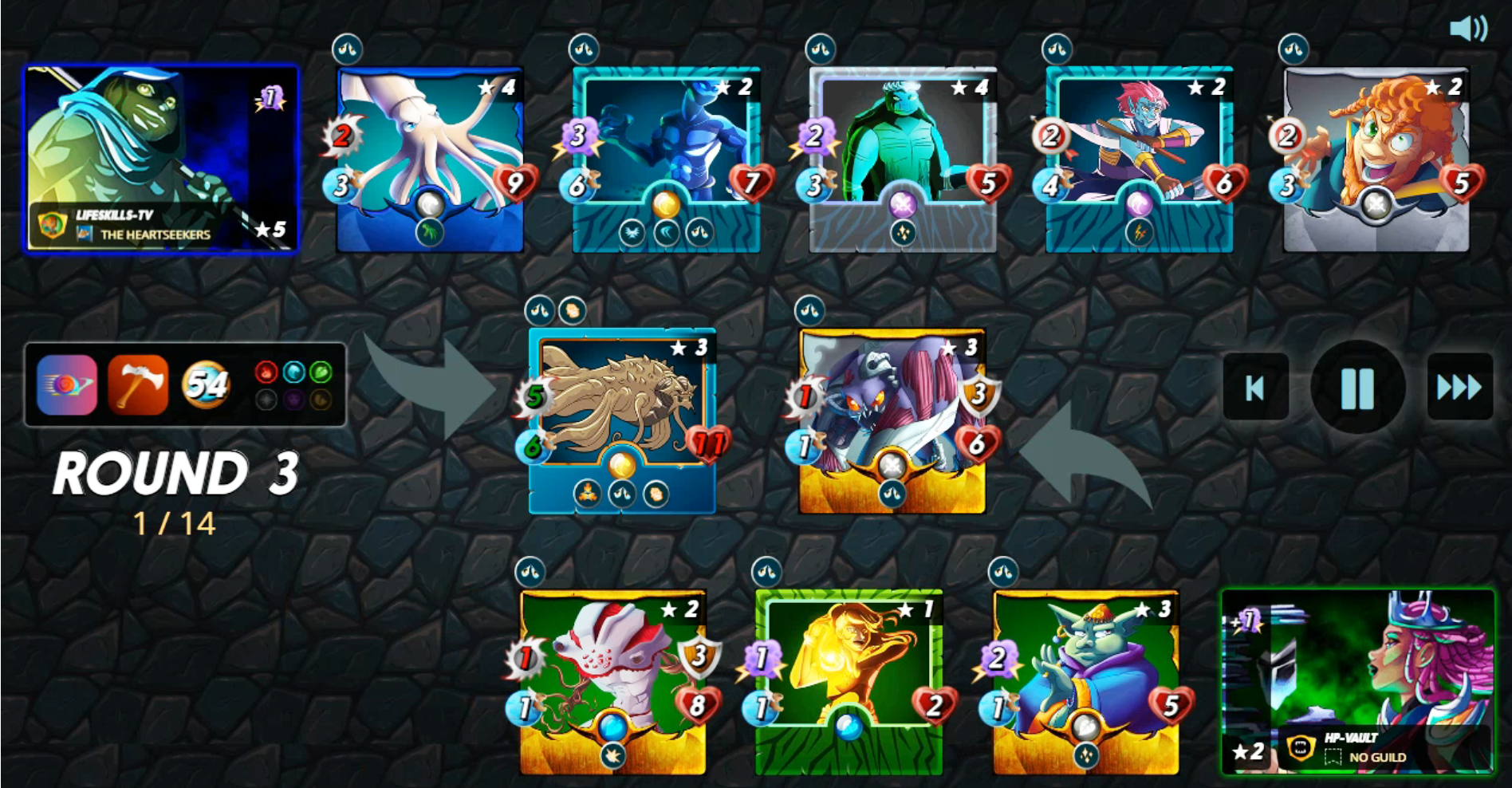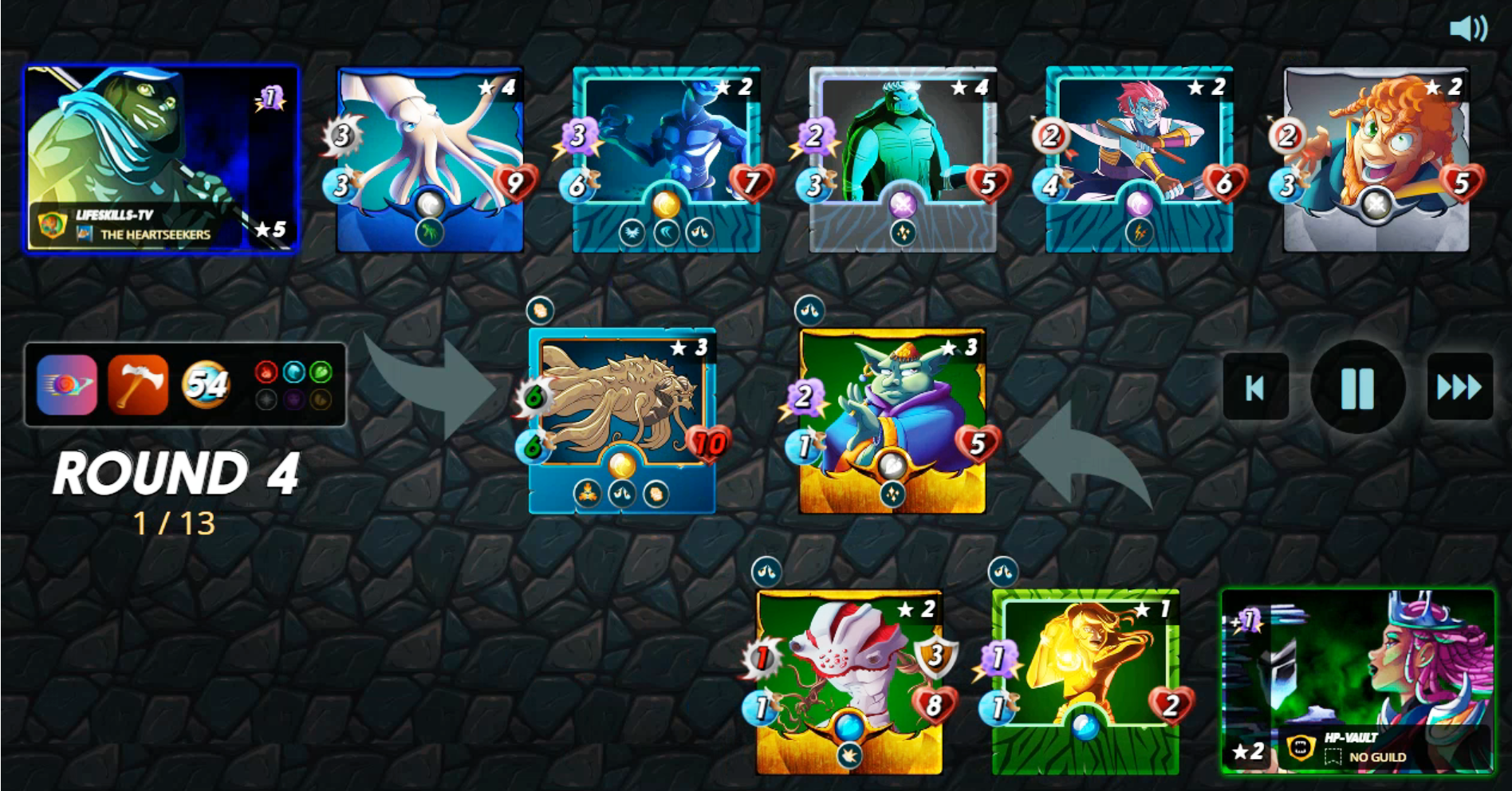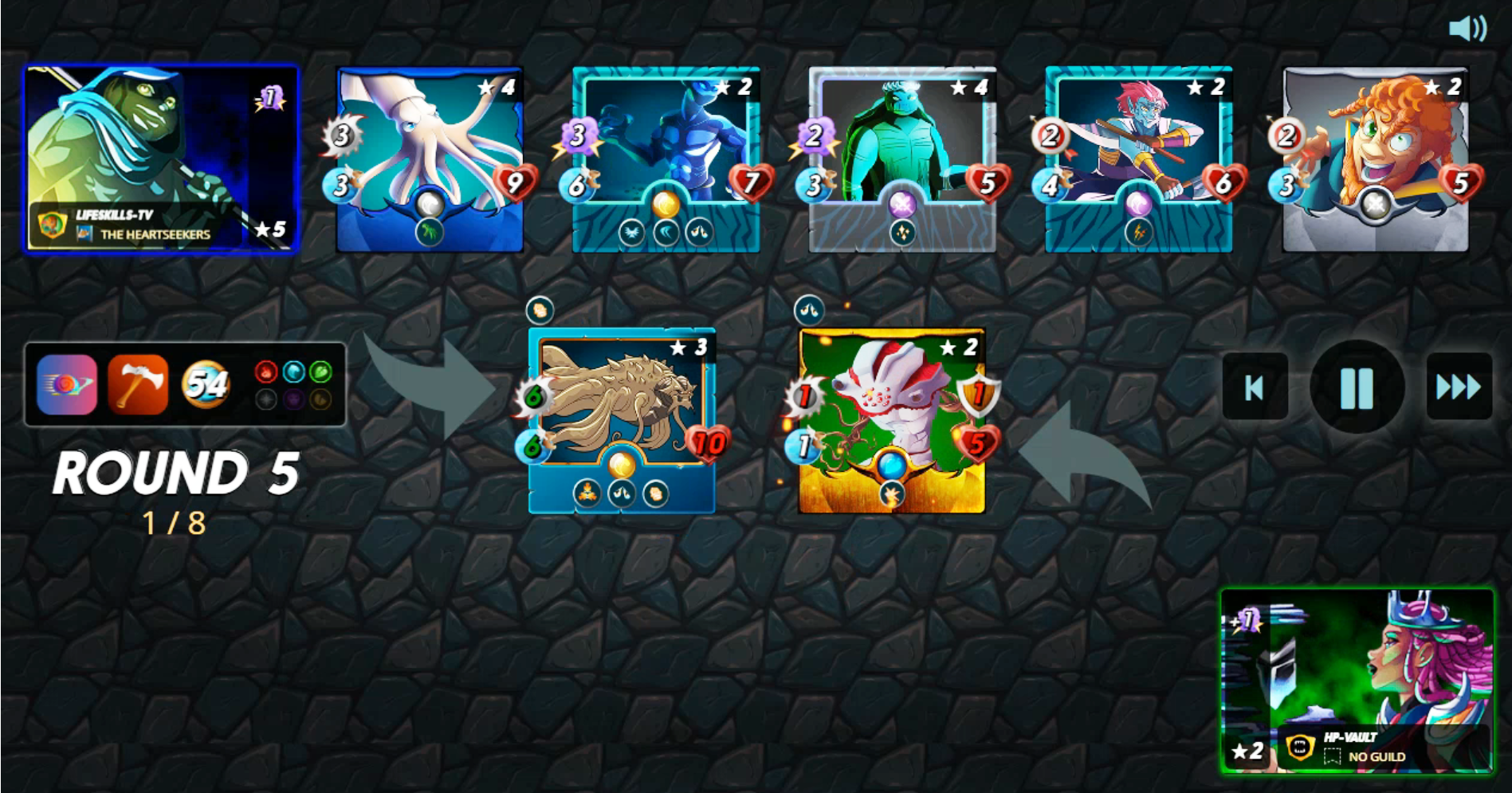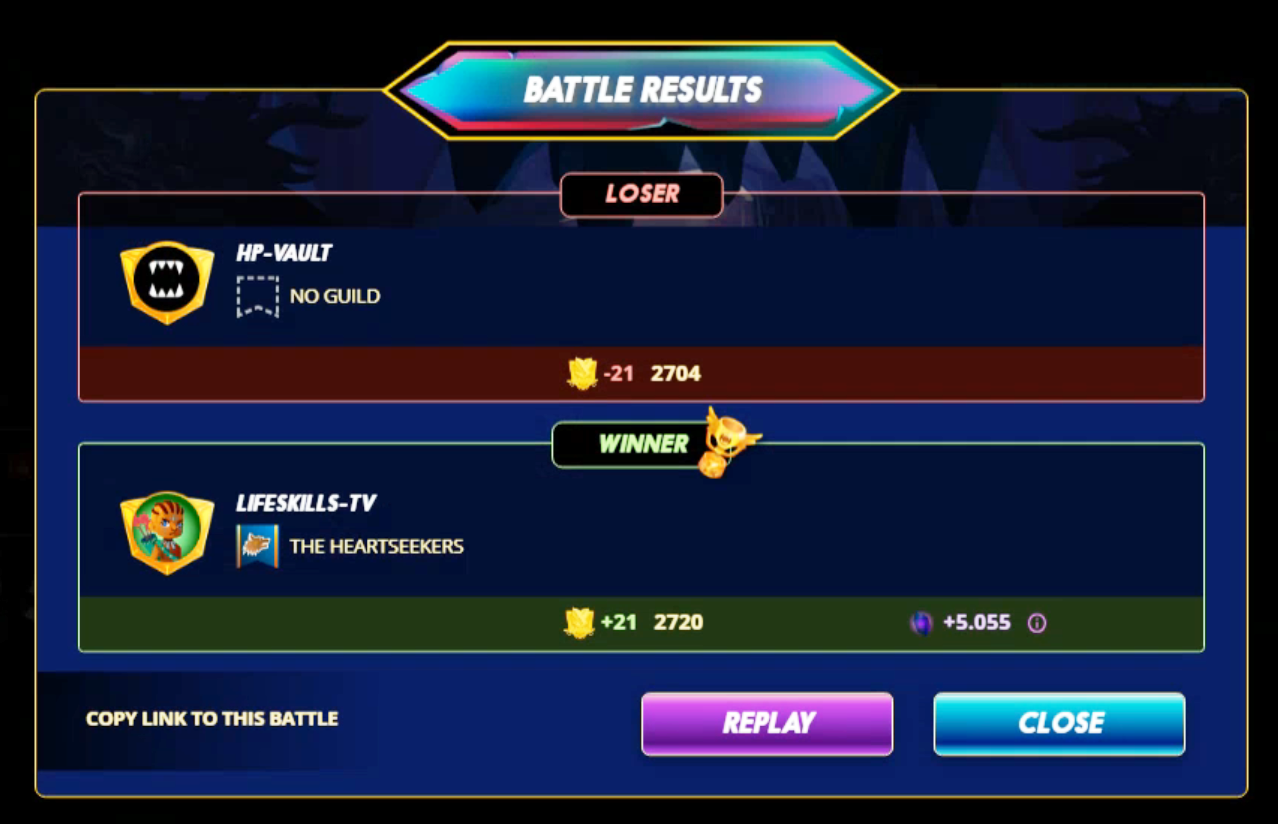 My strategy paid off and my tank card stayed strong till end and my all other cards performed well. Our today's spot lighted card also perfomed good in this battle. I am not sure about supply runner that I will use it or not in future as I have some better options in my cards selection. You can watch this battle on My Battle link. Hope you will like this Battle Challenge and I would love to hear your thoughts on my battle lineup in my post comments. Thanks
My Battle Link ------------------
#splinterlands #play2earn


Play Splinterland, A Card Battle Game
Take a look at my Dtube Channel
Check out my YouTube Channel
Posted using Splintertalk
---
---