The Light Splinter Trinity
I haven't been playing the Light team that much and didn't bother to level up my deck. Recently I was able to rent a maxed gold level CL cards in my alt and I am now liking the Light team especially with these three cards and how they synergize with each other. I call them the Trinity of the Light team.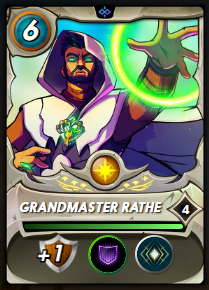 Grandmaster Raithe +1 Shield, Void armor and Amplify. He is a very defensive summoner not only on physical attcks but against magic as well.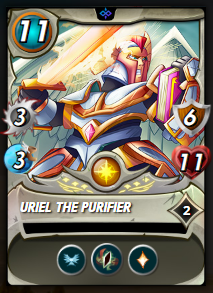 Urier the Purifier - Flying, Heal and Recharge abilities with +6 Shield, 11 Hearts and 3 Speed. He is not only tanky but also difficult to hit. I must admit that I'm not a fan of the Recharge ability though.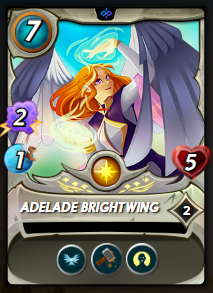 Adelaide Brightwing - Flying, Repair and Resurrect abilities complements Uriel's toolset. She also deals 2 magic damage aside from her support abilities.
I usually use the Trinity with damage dealers like Pelacor Arbalest and Prismologist in the back. In some occasions, I also team up Uriel and Adelaide with Quix and the dragon team.
Here's a sample battle.
https://splinterlands.com?p=battle&id=sl_e1e00859a2d1e3b61c740a2fd7ffb448&ref=mrclouder
Posted using Splintertalk
---
---