SHARE YOUR BATTLE Weekly Challenge: Disintegrator 💪🏽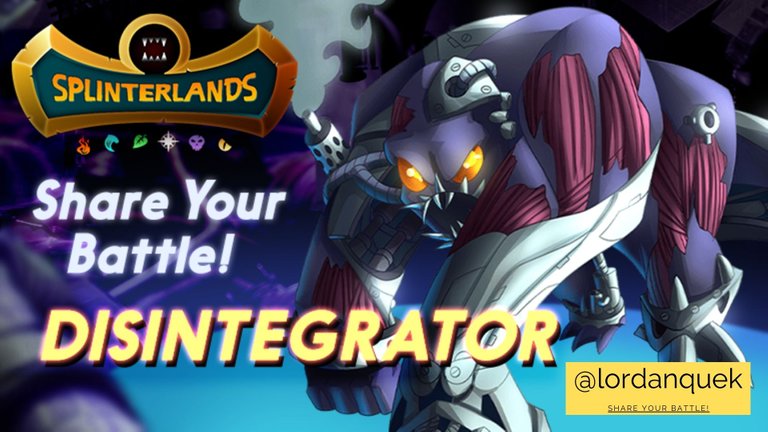 😍 Watch the battle 😍
⬆ If you wanna watch the full video ⬆


Edition: CHAOS LEGION
Rarity: COMMON
Element: NEUTRAL
Attack: MELEE
Abilities: Demoralize
*starter card so its free to play !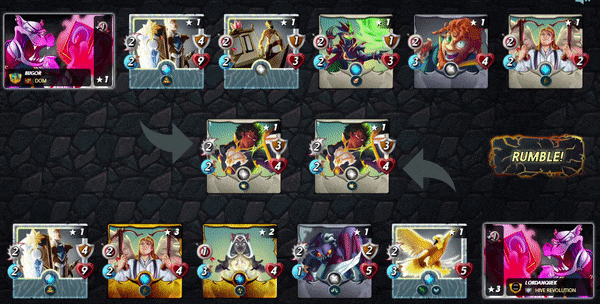 Consider this a guide for ≤ Gold league players
Lineup: From the ruleset and the splinters available to be played , I was expecting them to play fire splinter with serpentine spy as there is opportunity. Or maybe carnage titan where they will deal a ton of damage. Hence I picked chaos knight on first position to soak up damage with shield and Shield bearer at the last position to tank any damage deal to it . Putting disintegrator on the 3rd position gives my eagle space to hit them and crystalsmith to heal the first position and arbalest to be the damage dealer this round.



Disintegrator allows chaos knight to take 0 damage from opponent chaos knight which is really good for the my team as I am able to soak up more damage and take lesser damage with shield .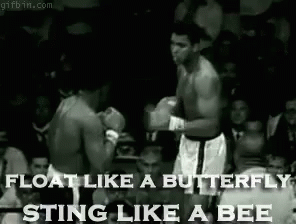 Such a fan of this legend Muhammad Ali! <3

Lastly I would like to share some awesome streamers I know through twitch and
I'll list the ones I know of on peakd @gameboyali @drabs587, @gank & @walkingkeys @splinterlandshq , @ivarbjorn, @luthien12, @skyn, @lyerpald @thercek, @rentaw03, @sgt-dan, @cmmndrgarlic @mhowii , @Marcuswahl (Splinterlands Colosseum), @bladesong @confusedminer @dubclub @zapf-brannigan, @splinternews, @solymi, @bokica80, @holoz0r, @opuntia, @noempathy , @godislove777, @clove71 , @nytehawker , @foreveraverage , @groovy828 ,@nardianspl , @tradergl3n , @sharmanhd , @christislord , @chaoabunga (wherechaoat) ,@myeong , @splinterwolves , @zerginggamer , @aftersound , @wesquin703 , @missquibble , @snarkymouse


Sorry if I missed out anyone!





Shoutout to Rising Star. Earn tradeable Starbits and build your Music Band for free here:


TWITTER : https://twitter.com/lordanquek
#splinterstats #hive-13323 #spt #1up #oneup #spl #sps #dec #hivegaming #steemmonsters #monster-curator #splintertalk #leofinance #splinterlandshq #hive-engine #peakd #risingstar #pizza #starbits #play2earn
@reward.app @beemengine @splinterlands
---
---