SHARE YOUR BATTLE Weekly Challenge: 🐉 Dragons 🐉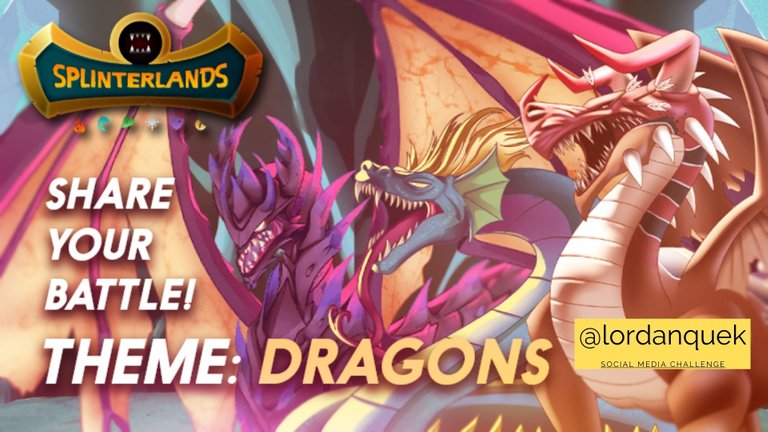 😍 Watch the battle 😍
⬆ If you wanna watch the full video ⬆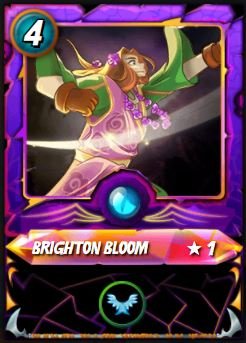 Edition: DICE
Rarity: RARE
Element: DRAGON
Abilities: Flying




Consider this a guide for ≤ Gold league players
Lineup: The ruleset in this game is earthquake and the summoner I chose to play is brighton bloom which give flying abilities to all monster on the field. With the flying ability, you can have more options in your cards rather than picking a monster with flying ability. This card works great in earthquake ruleset . The lineup I made is pretty simple, uraenus tanking any sneak attack and mycelia giving armor to my monster ( to make them more tanky) and just let the round take it.



I like this card alot since I started playing this game months back ! I feel that the flying abilities is so strong with chances of it able to dodge attack and evade earthquake! fyi : it only cost 0.1 dec on rentals and if you want to buy it , it cost ~ 9 usd! Thank you for your time !

Lastly I would like to share some awesome streamers I know through twitch and
I'll list the ones I know of on peakd @gameboyali @drabs587, @gank & @walkingkeys @splinterlandshq , @ivarbjorn, @luthien12, @skyn, @lyerpald @thercek, @rentaw03, @sgt-dan, @cmmndrgarlic @mhowii , @Marcuswahl (Splinterlands Colosseum), @bladesong @confusedminer @dubclub @zapf-brannigan, @splinternews, @solymi, @bokica80, @holoz0r, @opuntia, @noempathy , @godislove777, @clove71 , @nytehawker , @foreveraverage , @groovy828 ,@nardianspl , @tradergl3n , @sharmanhd , @christislord , @chaoabunga (wherechaoat) ,@myeong , @splinterwolves , @zerginggamer , @aftersound , @wesquin703 , @missquibble


Sorry if I missed out anyone!





Shoutout to Rising Star. Earn tradeable Starbits and build your Music Band for free here:


TWITTER : https://twitter.com/lordanquek
#splinterstats #hive-13323 #spt #1up #oneup #spl #sps #dec #hivegaming #steemmonsters #monster-curator #splintertalk #leofinance #splinterlandshq #hive-engine #peakd #risingstar #pizza #starbits #play2earn
@reward.app @beemengine @splinterlands
---
---