SHARE YOUR BATTLE Weekly Challenge! DRAGONS! Here we goo!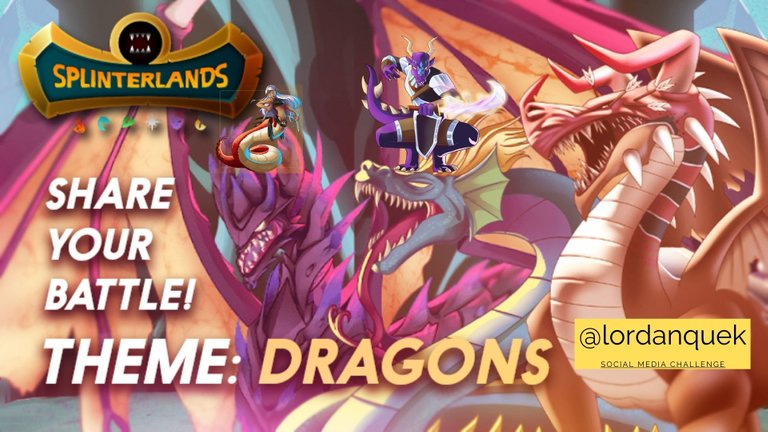 😍 Watch the battle 😍
⬆ If you wanna watch the full video ⬆



Consider this a guide for ≤ Gold league players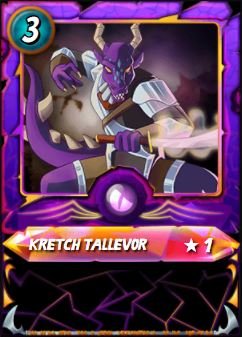 Edition: REWARD (SUMMONER)
Rarity: EPIC
Element: DRAGON
Abilities: NIL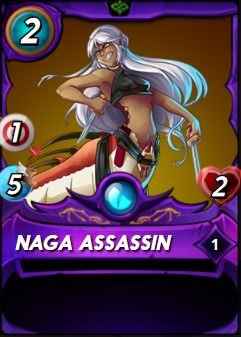 Edition: REWARD
Rarity: RARE
Element: DRAGON
Attack: RANGE
Abilities: NIL

Ruleset : SILENCED SUMMONER , EQUALIZER

Hello everyone! For the share your battle on dragons , this is the second time splinterlands launch this challenge for dragons . Last time I shared the challenge using brighton bloom where we are able to use on earthquake ruleset and now I want to share a low mana battle with certain ruleset. Yes it is the silenced summoner ruleset.
Okay! Here's my game:
Ruleset : SILENCED SUMMONER , EQUALIZER | 17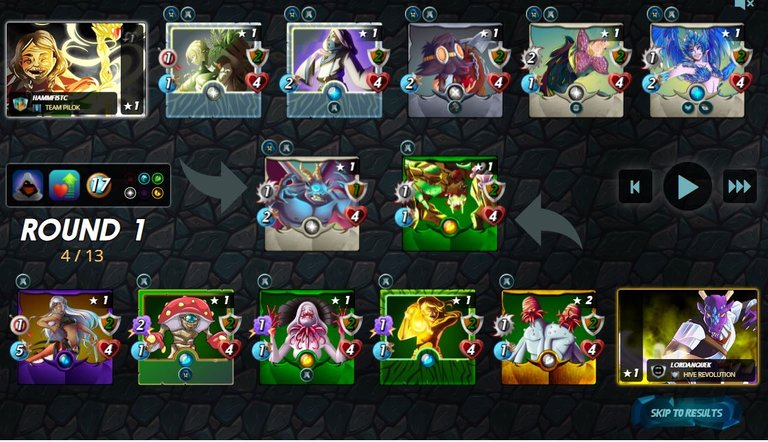 Round 1:
Firstly , the splinter. Why did I pick this summoner despite the others is because with 3 mana , it is the same mana used for other summoner and for this ruleset (silenced summoner) , the abilities on summoner do not matter. Using kretch gives more options in our cards and decision to put some dragon card into the game as well.
With equalizer, I want to maximize the card I can have with limited mana hence I placed fungus fiend and mycelic morphoid at the front to tank some damage before hitting my magic monsters.
Khmer princess on 3rd position as it is a cheap mana magic card and I would rather it drop first compared to my other monsters behind it. Makes it a cannon fodder with magic damage
Queen mycelia is for her +2 armor . Always use her whenever we can do it as the armor would help out quite a bit. She only cost 4 mana
I used Mushroom seer because I was worried of magic monsters on the enemy team . It is a fairly paper monster but equalizer is there so I am not worried. I could have chosen sporcerer too but I am dealing magic damage so armor is not on issue on me.
Naga Assassin is quite underrated because it is only using 2 mana and it got a very fast speed. Giving it advantage to dodge sneak attacks!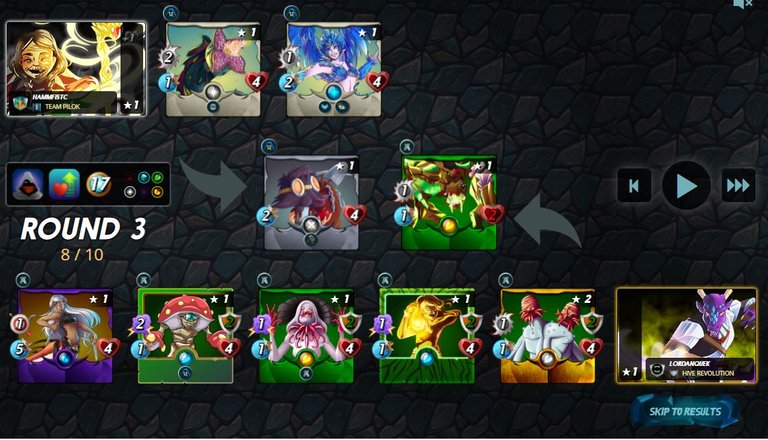 My monster is still surviving well at round 3 as there are a few missed on my naga assassin and the armor from queen plays a part in making the fiend tank more damage!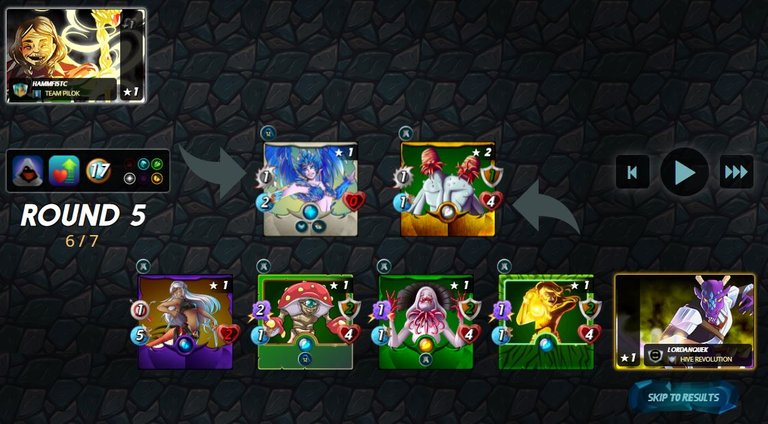 Fiend dropped but they only left with harpy and I gladly take the win~
Would like to share how kretch is useful in this ruleset making us saving mana and able to use a better card too as it is an epic summoner. Same cost with other summoner but more options? count me in!

I will check their price and state it below on 28 april 2022 02:53 am +8GMT time now . All at 1 BCX . In DEC.
| | Kretch Tallevor | Naga assassin |
| --- | --- | --- |
| Cost Price | 3,941.031 DEC | 45.979 DEC |
| Rental Price | 0.71 DEC | 0.1 DEC |
1000 DEC = 1.37 USD
I would like to suggest just buying the naga assassin or join some giveaway! sometimes we can see the communities giving out naga assassin on giveaway post! As for Kretch, I think it is a cheap price now considering how much I paid for it before haha but I think as of now it is more reasonable to just rent it as the use cases for it varies and if saving up 1 mana is important to you then we can use it like this low mana battle .
Thank for reading up the post ! Really enjoy making contents and sharing my battles with everyone here!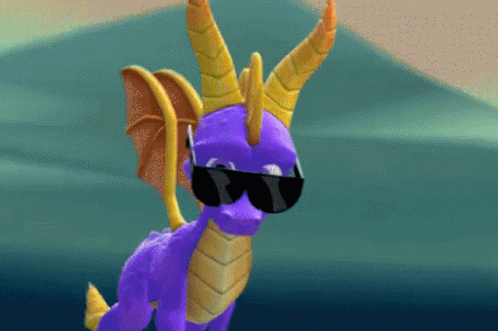 Do check out my self intro !
> https://peakd.com/hive-125125/@lordanquek/my-self-introduction-to-hive <



Shoutout to Rising Star. Earn tradeable Starbits and build your Music Band for free here:


TWITTER : https://twitter.com/lordanquek
#splinterstats #hive-13323 #spt #1up #oneup #spl #sps #dec #hivegaming #steemmonsters #monster-curator #splintertalk #leofinance #splinterlandshq #hive-engine #peakd #risingstar #pizza #starbits #play2earn #ecency #saltgang #splinterlands #proofofbrain #pizza #hivepizza #nosleepgang #hivegaming
---
---