SHARE YOUR BATTLE Weekly Challenge! MYCELIC MORPHOID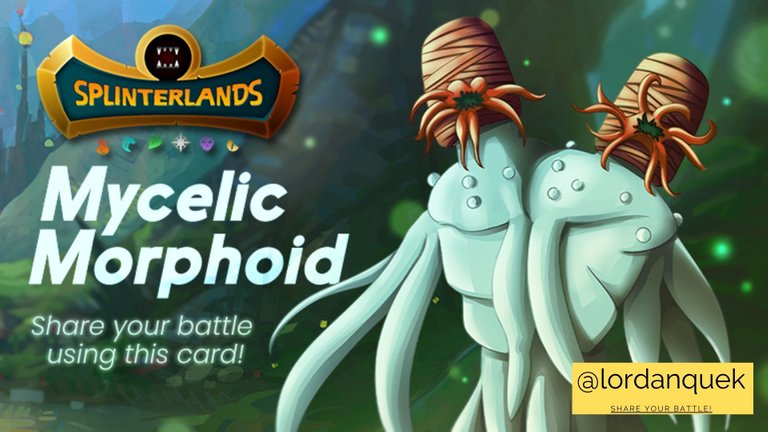 😍 Watch the battle 😍
⬆ If you wanna watch the full video ⬆



Consider this a guide for ≤ Gold league players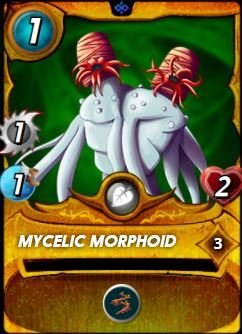 Edition: CHAOS LEGION
Rarity: COMMON
Element: EARTH
Attack: MELEE
Abilities: Thorns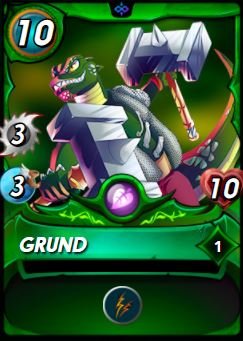 Edition: CHAOS LEGION
Rarity: EPIC
Element: EARTH
Attack: MELEE
Abilities: DOUBLE STRIKE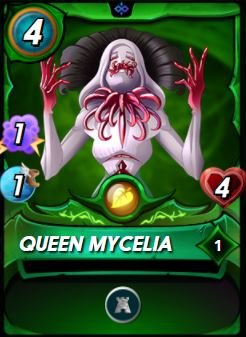 Edition: CHAOS LEGION
Rarity: LEGENDARY
Element: EARTH
Attack: MAGIC
Abilities: PROTECT
Ruleset : BLAST , OPPORTUNITY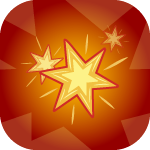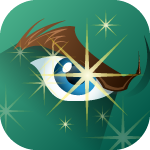 Mycelic Morphoid is only useful when you have a level 3 of it as it got thorns as its abilities. As you can see from the gameplay above, the thorns broke the shield of the demented shark thus making it more vulnerable to my attacks. I have pick these cards to complement each others and to play around the ruleset. This fight was not one sided but it was the abilities with the ruleset that won me my game. My analysis will be pen down below.

| Splinter | Mana Cost | Position | Reason |
| --- | --- | --- | --- |
| Obsidian | 4 | Summoner | This summoner allow me to use a higher level monster which I need for Mycelic thorns to be available |
| Mycelic Morphoid | 1 | 1st | For the thorns to be able to damage and be damaged |
| Furious Chicken | 0 | 2nd | Fodder for the blast damage |
| Fungus Fiend | 0 | 3rd | Fodder for the blast damage . Why I put this on 3rd position is because if mycelic dies, chicken or fiend on second position will die. So fiend will move to first place and hopefully be able to do some hits. |
| Grund | 10 | 4th | As there is opportunity and blast, It is the best to put grund as it deals 3 damage x2 . With blast it will deal damage 2 times to monster beside it . With opportunity it got a good chance of winning. |
| Queen Mycelia | 4 | 5th | Queen is the protector against blast attacks if the opponent is not using any magic. It works the best in that way and with obsidian , I am able to deal 2 magic damage too and blast ! good armor to help mycelic tank for another damage and deal another thorn damage! |
| Total Mana: | 19 | | |
*Special thanks to @koodies with his blogging tools that came up with the table above!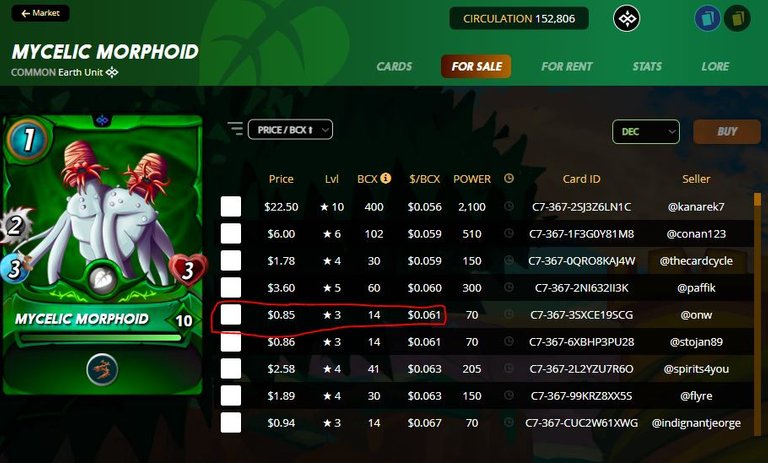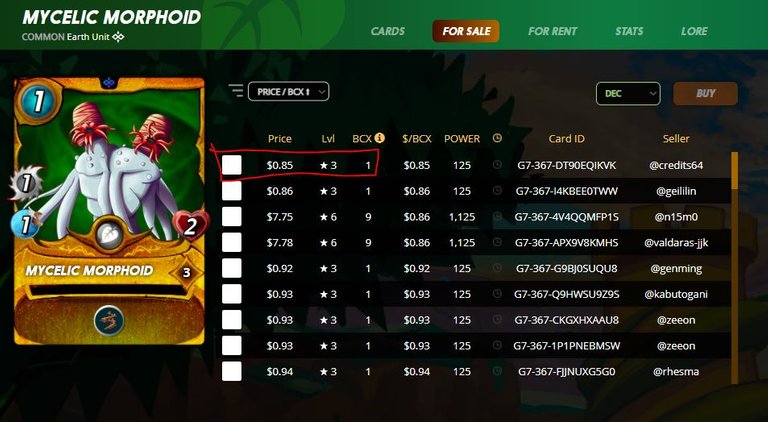 This is definitely a BUY card . Right now you can see the Regular lvl 3 and the gold foiled lvl 3 is at the same price! So if you see this now and interested in the card! Do go and snatch em! imagine having the same card same price but a gold foiled one! GF cards are more valuable and they gives more power .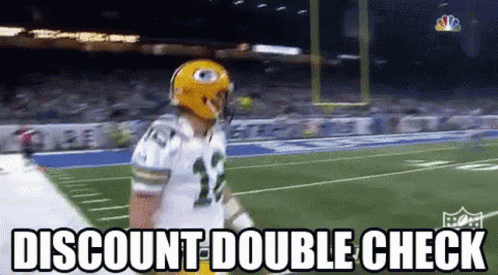 Do check out my self intro !
> https://peakd.com/hive-125125/@lordanquek/my-self-introduction-to-hive <
Motivational Quote
I've missed more than 9000 shots in my career. I've lost almost 300 games. 26 times I've been trusted to take the game winning shot and missed. I've failed over and over and over again in my life. And that is why I succeed. –Michael Jordan
fun fact: I was actually named after Michael Jordan, leading me having the name Jordan (My mum told me that)

Check out these individuals for awesome content and giveaways!
@gameboyali @drabs587, @gank & @walkingkeys @splinterlandshq , @ivarbjorn, @luthien12, @skyn, @lyerpald @thercek, @rentaw03, @sgt-dan, @cmmndrgarlic @mhowii , @Marcuswahl (Splinterlands Colosseum), @bladesong @confusedminer @dubclub @zapf-brannigan, @splinternews, @solymi, @bokica80, @holoz0r, @opuntia, @noempathy , @godislove777, @clove71 , @nytehawker , @foreveraverage , @groovy828 ,@nardianspl , @tradergl3n , @sharmanhd , @christislord , @chaoabunga (wherechaoat) ,@myeong , @splinterwolves , @zerginggamer , @aftersound , @wesquin703 , @missquibble , @snarkymouse




Shoutout to Rising Star. Earn tradeable Starbits and build your Music Band for free here:


TWITTER : https://twitter.com/lordanquek
#splinterstats #hive-13323 #spt #1up #oneup #spl #sps #dec #hivegaming #steemmonsters #monster-curator #splintertalk #leofinance #splinterlandshq #hive-engine #peakd #risingstar #pizza #starbits #play2earn #ecency #saltgang #splinterlands #proofofbrain #pizza #hivepizza #nosleepgang #hivegaming
---
---