Splinterlands Social Media Challenge: long awaited Double Strike!!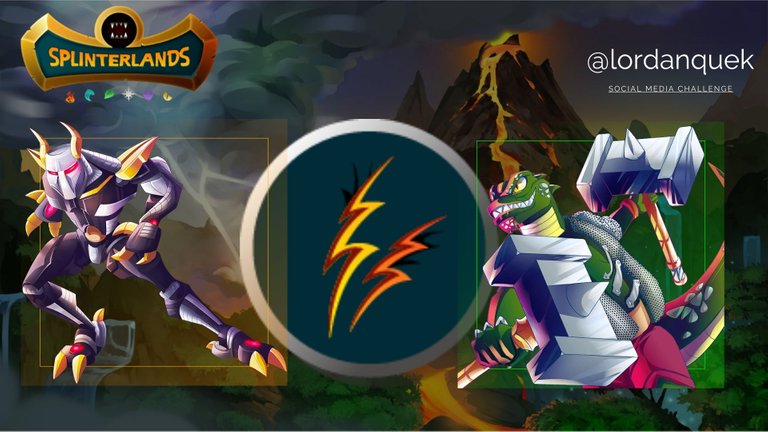 😍 Watch the battle 😍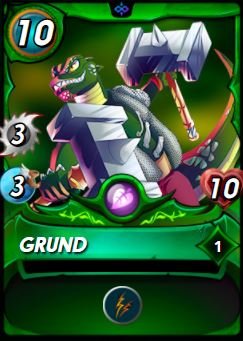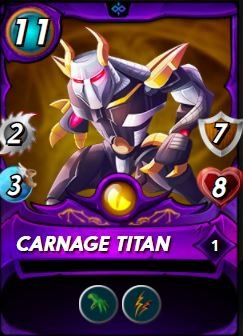 GRUND + CARNAGE TITAN
Abilities : Double Strike

OKAY ! Today is the day where carnage titan comes out and I am waiting to try the both of them ! This lineup is for fun and their speed is not good for the ruleset. However, I used high magic damage with slow speed to complement what I wanna try haha . The melee damage I deal per round is (3+3) + (2+2) which comes out as 10 melee damage and magic damage would be 11 damage totaling 21 damage per round!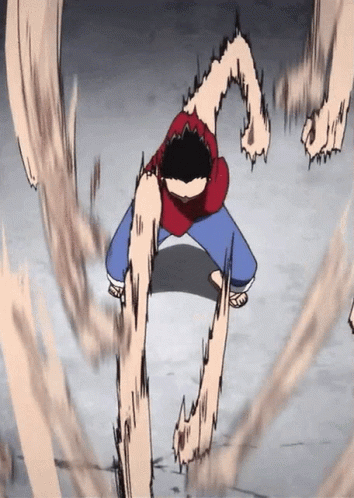 This game is just too fun to watch as the amount of strike I deal is so much ! I really love the concept of double strike and it is really a strong card imo !
I got 1 card from 634 packs purchase so I am unlucky getting the airdrops but oh well imma get 1 more if the price drops


Lastly I would like to share some awesome streamers I know through twitch and
I'll list the ones I know of on peakd @gameboyali @drabs587, @gank & @walkingkeys @splinterlandshq , @ivarbjorn, @luthien12, @skyn, @lyerpald @thercek, @rentaw03, @sgt-dan, @cmmndrgarlic @mhowii , @Marcuswahl (Splinterlands Colosseum), @bladesong @confusedminer @dubclub @zapf-brannigan, @splinternews, @solymi, @bokica80, @holoz0r, @opuntia, @noempathy , @godislove777, @clove71 , @nytehawker , @foreveraverage , @groovy828 ,@nardianspl , @tradergl3n , @sharmanhd , @christislord , @chaoabunga (wherechaoat) ,@myeong , @splinterwolves , @zerginggamer , @aftersound , @wesquin703 , @missquibble , @snarkymouse


Sorry if I missed out anyone!





Shoutout to Rising Star. Earn tradeable Starbits and build your Music Band for free here:


TWITTER : https://twitter.com/lordanquek
#splinterstats #hive-13323 #spt #1up #oneup #spl #sps #dec #hivegaming #steemmonsters #monster-curator #splintertalk #leofinance #splinterlandshq #hive-engine #peakd #risingstar #pizza #starbits #play2earn
@reward.app @beemengine @splinterlands
---
---