Splinterlands Social Media Challenge - reminiscing the strategy before CL was out <3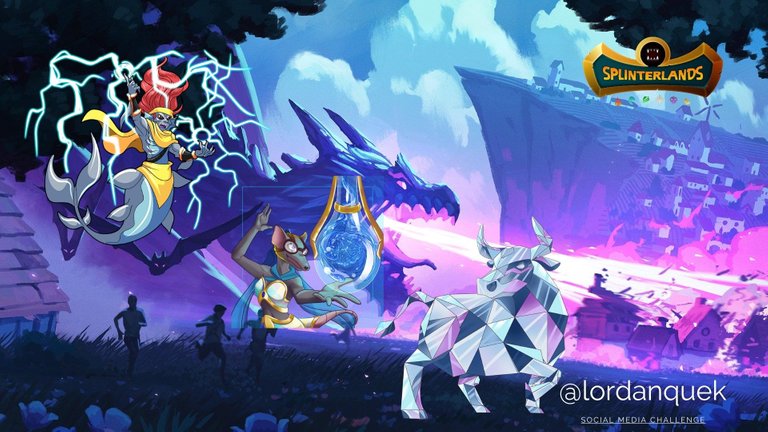 😍 Watch the battle 😍
⬆ If you wanna watch the full video ⬆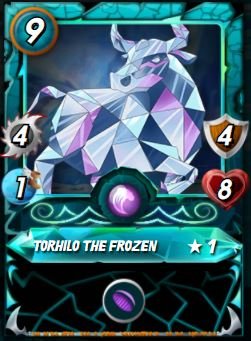 Edition: REWARD
Rarity: EPIC
Element: WATER
Attack: MELEE
Abilities: VOID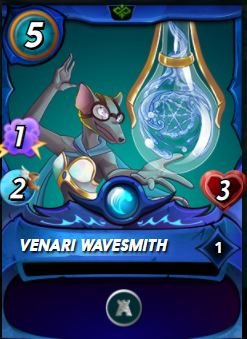 Edition: REWARD
Rarity: RARE
Element: WATER
Attack: MAGIC
Abilities: PROTECT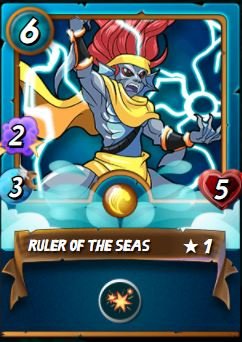 Edition: REWARD
Rarity: RARE
Element: WATER
Attack: MAGIC
Abilities: BLAST

Wild format water cards

As Wild and Modern format is coming , I wanna play back the old set up I usually play with before cl packs starts coming out. I rented Ruler of the seas just to play and clear daily + playing in guild wars. Usually in the past I would just play oshannus instead of ruler of the seas but this time round I just felt like playing him as I love his abilities (Blast) , I realized that people don't play torhilo these days but he was the one that won me many games in the past so this bull definitely deserves some love !






I rented ROTS for 11.9 dec for a day just to play with it. To be honest it is not cheap but I rent it for fun and it got quite a few use case for me ( tournaments, brawl and even daily quest ) so I think its worth it as long as it win me a few games.


zeus which is what ROTS seems like when he started slaying
I found my passion in splinterlands and through this game , I found so many communities in discord as well . This game taught me not only about the game , but from the energy and the communities surrounding it!


I made an edit to the post as I realized that previously I had too little words in my post . I only had 110 words initially . This is to update any changes I made if anyone noticed

Check out these individuals for awesome content and giveaways!
@gameboyali @drabs587, @gank & @walkingkeys @splinterlandshq , @ivarbjorn, @luthien12, @skyn, @lyerpald @thercek, @rentaw03, @sgt-dan, @cmmndrgarlic @mhowii , @Marcuswahl (Splinterlands Colosseum), @bladesong @confusedminer @dubclub @zapf-brannigan, @splinternews, @solymi, @bokica80, @holoz0r, @opuntia, @noempathy , @godislove777, @clove71 , @nytehawker , @foreveraverage , @groovy828 ,@nardianspl , @tradergl3n , @sharmanhd , @christislord , @chaoabunga (wherechaoat) ,@myeong , @splinterwolves , @zerginggamer , @aftersound , @wesquin703 , @missquibble , @snarkymouse




Shoutout to Rising Star. Earn tradeable Starbits and build your Music Band for free here:


TWITTER : https://twitter.com/lordanquek
#splinterstats #hive-13323 #spt #1up #oneup #spl #sps #dec #hivegaming #steemmonsters #monster-curator #splintertalk #leofinance #splinterlandshq #hive-engine #peakd #risingstar #pizza #starbits #play2earn #ecency #saltgang #splinterlands #proofofbrain #pizza #hivepizza #nosleepgang #hivegaming
---
---