Recovery of Splinterlands Governance Token SPS in Current Market Scenario
Today, we are hearing a lot of bitter news from around the crypto market, the most unpleasant news is circulating about Luna and UST crash.
Many investors have lost their precious investments, we all know better about our investments, how we earn and how we dare to spend, and then suddenly a moment of turbulence occurs in the crypto market, which turns our funds upside down.
But, these are not the dark times for the crypto world yet, there is a lot more to happen, and the blockchain industry has just started to emerge. Things will come to conclusions, but we know it is hard to digest the losses of funds this crash has imposed upon the crypto community.
The market condition is currently improving, but it might take a few months to recover, even though it has slammed many investors on the ground, but we know there is always a morning after the darkest night, yes it is our hope,
keep it alive.
SPS Splinterlands Governance Token:
2 days ago I purchased some SPS tokens at an exchange when BTC was around $31000. I had paid $0.0794 to buy SPS, perhaps I should have waited to see where the market would go, but no one can tell you what could be the market trend, if I would purchase SPS today, I would have 14% more SPS tokens than 2 days ago.
Will SPS Recover?
The answer to this question is more intricate, currently the flow of the market is quite unimaginable, every coin seems to be pegged with BTC's movements. Look at the SPS Daily chart below: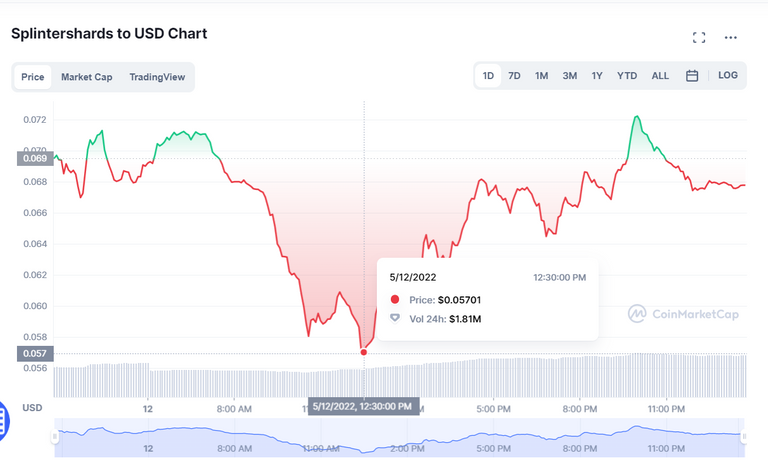 Source: Coinmarketcape.com
The lowest 24 Hour price shows it has hit $0.05701 and then slowly moved upward, briefly touching $0.07 mark and then playing a sideline game.
Market behavior is quite tricky at the moment, but such harsh situations are evident in the crypto market, it is an emerging technology, and everyone trying to understand the game of crypto, the future of blockchain is not dark, it will surely bring some improvements to the digital currencies' mechanism to make it more stabilized version in the market.
Historical Data of SPS:
When we look at the all time chart of the SPS, we only see a sliding trending as shown in below chart: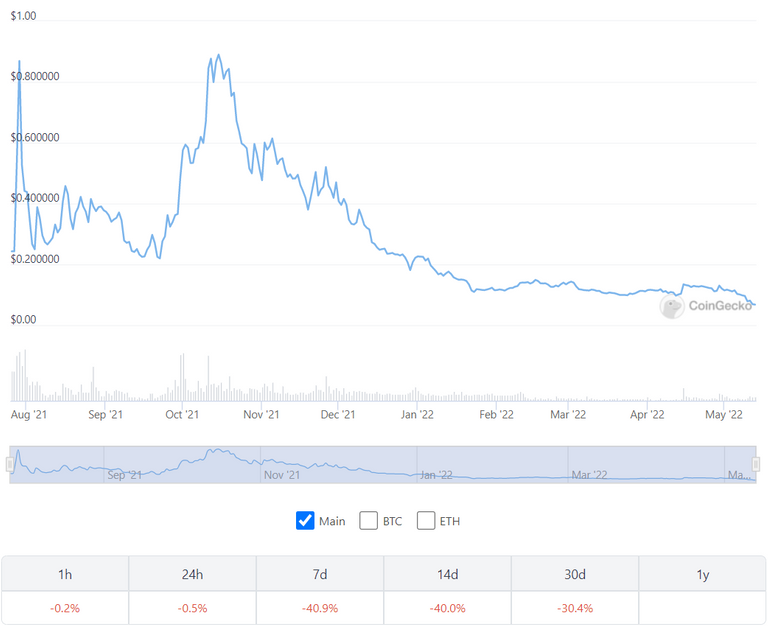 Source: Coingecko.com
From October '21 to November '21, SPS had performed nicely and got a good investment, but after that, it keeps dropping consistently. Yesterday, we have seen its all-time low $0.05701, but it has recovered even though BTC remains very volatile.
The current supply is around 755,417,029, and the circulating supply is around 489,718,725 which is tradable at most exchanges or swap websites. The total supply of SPS tokens will not exceed 3,000,000,000, so currently what we have in the market is 25% of 3,000,000,000. 75% of SPS tokens have yet to enter the market, and according to Token Distribution timelines, the biggest chunk of 60% of the tokens will be issued over 65 months period.
Conclusion:
As soon as those remaining tokens hit the market, it might help increase the trading volume, as the supply increases. SPS is just a 10 months old baby, it has yet to become mature, and many more features will be available until the remaining 55 months.
SPS is a long-term project of Splinterlands, and being a governance token of the ecosystem, SPS has huge potential to grow over time. There are always some hurdles in the path, but with determination, they can be overcome.
---
Want to join Splinterlands Adventures, click the image to visit the game website: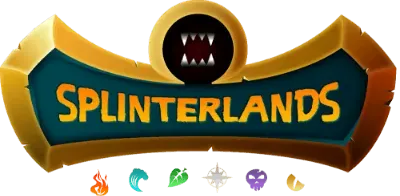 Posted using Splintertalk
---
---