Aganju Simpsons Style
---
Hi all guys, Lorentm is back, I'm a digital artist and today I want to share with you my participation in an exciting art contest sponsored by Splinterlands. The theme of the contest was to adapt a card from the game and turn it into a work of art, to that end I decided to choose the character of "Aganju" for my drawing. My interpretation of "Aganju" was based on Apu from the Simpsons, and it was a real challenge to work with his iconic style. But in the end, I was very proud of the result. The combination of bright colors and precise details brought my version of "Aganju" to life in the Simpsons universe. I am thrilled to have once again participated in this contest sponsored by Splinterlands, and I am looking forward to seeing my work on display alongside other amazing works. I hope to continue exploring new styles and techniques in my future projects and continue sharing my passion for digital art with all of you. Thanks for reading!
The process of creating my Simpsons-style adaptation of "Aganju" began with intensive research on the characters and their drawing style. I carefully studied the way Apu's eyes, mouth and hair are drawn to make sure my version resembled the character as closely as possible. Next, I sketched Apu in digital and then adapted it to my version of "Aganju" in the Simpsons style. This allowed me to experiment with different shapes and adjust any details before moving on to the coloring stage. For coloring, I used a digital drawing program to bring my drawing to life. I adjusted the colors until they matched those of the Simpsons and complemented "Aganju". Finally, I reviewed my artwork and made any necessary adjustments to make sure I was completely satisfied with the result. The end result was a vibrant and true to the Simpsons style adaptation of the original "Aganju" drawing. Overall, it was an exciting and challenging process that required a lot of research, attention to detail and experimentation. But in the end, I was very pleased with the result.
Hola a todos chicos, Lorentm está de vuelta, soy una artista digital y hoy quiero compartir con ustedes mi participación en un emocionante concurso de arte patrocinado por Splinterlands. El tema del concurso era adaptar una carta del juego y convertirla en una obra de arte, para tal fin decidí decidí elegir al personaje de "Aganju" para mi dibujo. Mi interpretación de "Aganju" tomó como referencia a Apu de los Simpson, y fue un verdadero desafío trabajar con su estilo icónico. Pero al final, me sentí muy orgullosa del resultado. La combinación de colores brillantes y detalles precisos dio vida a mi versión de "Aganju" en el universo de los Simpson. Estoy emocionada de haber participado una vez mas en este concurso patrocinado por Splinterlands, y estoy ansiosa por ver mi obra en exhibición junto a otras obras sorprendentes. Espero continuar explorando nuevos estilos y técnicas en mis futuros proyectos y seguir compartiendo mi pasión por el arte digital con todos ustedes. ¡Gracias por leer!
El proceso de creación de mi adaptación de "Aganju" al estilo de los Simpsons comenzó con una intensa investigación sobre los personajes y su estilo de dibujo. Estudié detenidamente la forma en que se dibujan los ojos, la boca y el cabello de Apu para asegurarme de que mi versión se asemejara lo más posible al personaje. Luego, hice un boceto de Apu en digital y luego lo adapte a mi versión de "Aganju" en el estilo de los Simpsons. Esto me permitió experimentar con diferentes formas y ajustar cualquier detalle antes de pasar a la etapa de coloreado. Para el coloreado, utilicé un programa de dibujo digital para dar vida a mi dibujo. Fui ajustando los colores hasta que estuvieran de acuerdo con los de los Simpson y complementaran a "Aganju". Finalmente, revisé mi obra y hice cualquier ajuste necesario para asegurarme de que estuviera completamente satisfecha con el resultado. El resultado final fue una adaptación vibrante y fiel al estilo de los Simpsons del dibujo original "Aganju". En general, fue un proceso emocionante y desafiante que requirió de mucha investigación, atención al detalle y experimentación. Pero al final, quedé muy satisfecha con el resultado.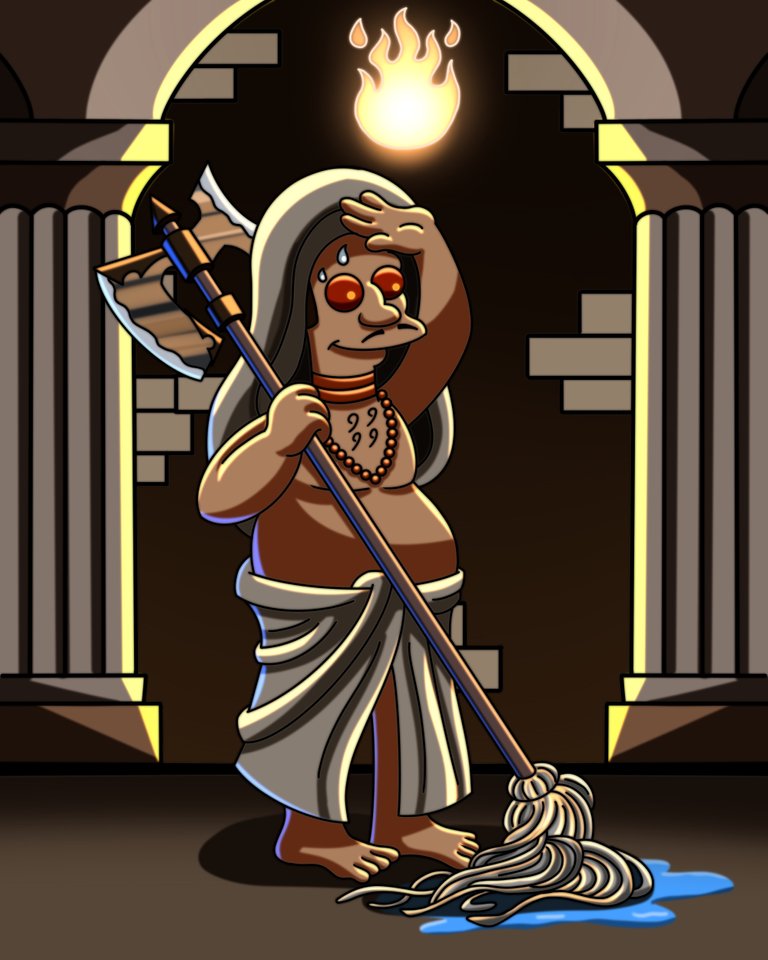 They call him the volcano keeper. The Ferexia warrior named Aganju has gone deeper and stayed underground longer than any other human living in the Burning Lands. He has felt the invisible breath of the most frightening monsters from within the Planet, he has learned the deepest buried secrets, and his axe has made the end of many of the Burning Lands' most dangerous enemies. Now, as the Splinterlands are called toward a great battle against the Chaos legion, Aganju has emerged from the caves to join the fight.
Le llaman el guardián del volcán. El guerrero de Ferexia llamado Aganju ha ido más profundo y ha permanecido bajo tierra más tiempo que cualquier otro humano que viva en las Tierras Ardientes. Ha sentido el aliento invisible de los monstruos más aterradores del interior del Planeta, ha aprendido los secretos más profundamente enterrados, y su hacha ha acabado con muchos de los enemigos más peligrosos de las Tierras Ardientes. Ahora, cuando las Tierras Ardientes están llamadas a una gran batalla contra la legión del Caos, Aganju ha salido de las cavernas para unirse a la lucha.
---
Process / Proceso





---
Layer Technique Breakdown
---
Materials / Materiales
The tools I used for the drawing were the following:
Android tablet.
Capacitive pen (Stylus).
Ibis Paint X program.
Brushes: Pencil, Airbrush, Fuzzy, Marker.
Las herramientas que use para el dibujo fueron las siguientes:

Tableta Android.
Lápiz Capacitivo (Stylus).
Programa Ibis Paint X.
Pinceles: Lapiz, Aerografo, Difumino, Rotulador.
Reference / Referencia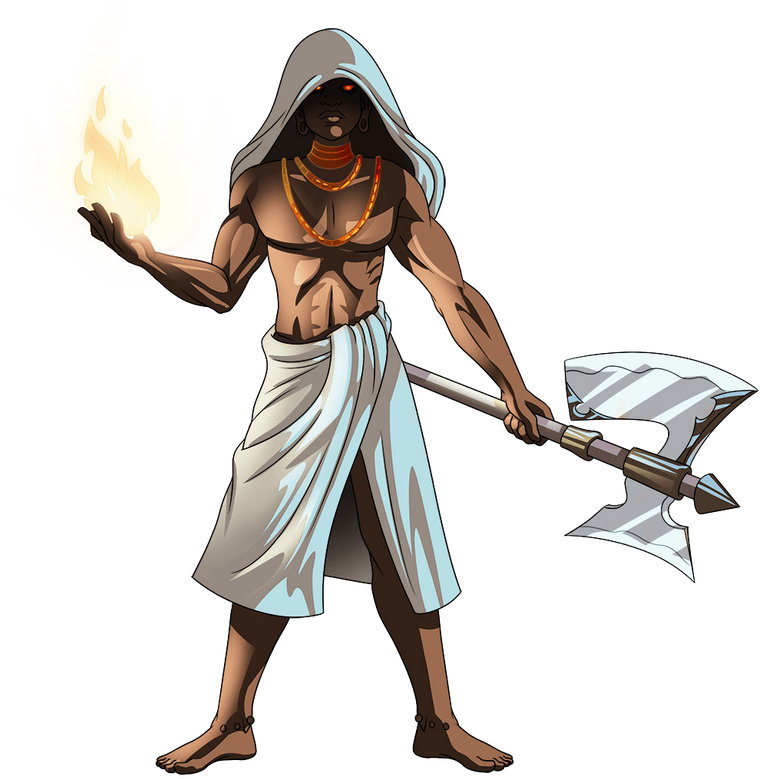 Reference link / Link de referencia
---
Thanks for reading and getting here, see you in the next post.
Gracias por leer y llegar hasta aqui, nos vemos en el siguiente post.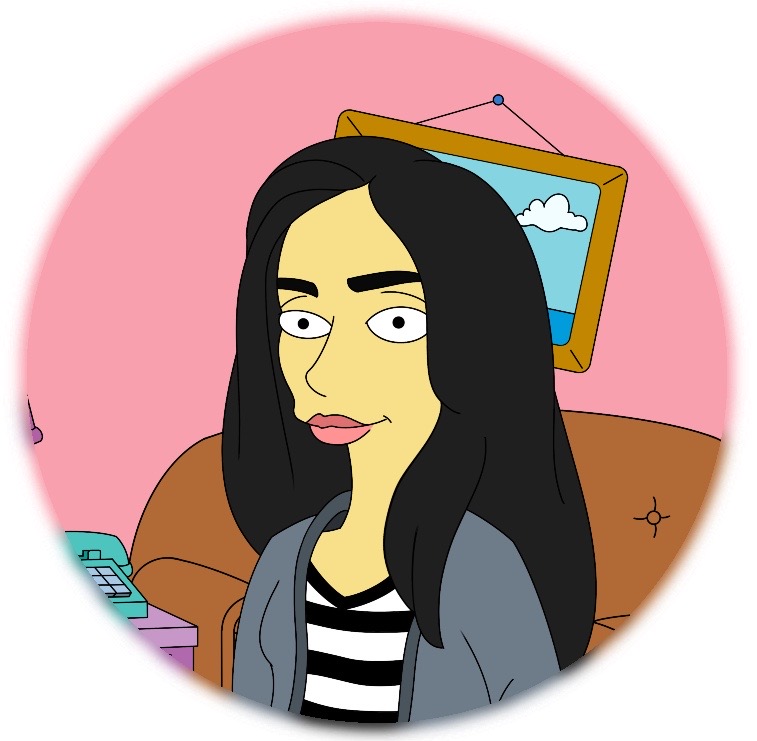 Discipline is the power of all professionalism.
La disciplina es el poder de todo profesionalismo.
---
---