Rusty Android Futurama Style

---
Hi guys greetings to all, I'm back to show you another work. Happy weekend, I hope you enjoyed it as much as I did, I took some of my time to go out to distract myself for a while, is that the work routine is quite heavy and tiring, but between the walks I take in the afternoons in this beautiful city and the time I dedicate to the drawings help me to clear my mind and relax a little, it is a good therapy to recharge energy hehe.
The work that I present below was made under the drawing trend of the Futurama series, taking as a reference the card Rusty Android, a kind of robot, which I adapted to the character of Bender in the animated series, try to capture the essence of both but without losing the originality of the main character, what did you think of the adaptation ... ☺️
Hola chicos saludos a todos, estoy de vuelta para mostrarle otra obra. Feliz fin de semana, espero lo hayan disfrutado tanto como yo, tomé parte de mi tiempo para salir a distraerme un rato, es que la rutina del trabajo es bastante pesada y agotadora, pero entre los paseos que tomo en las tardes en esta bonita ciudad y el tiempo que le dedico a los dibujos me ayudan a despejar la mente y relaja un poco, es una buena terapia para recargar energías jeje.
La obra que le presento a continuación la realicé bajo la tendencia de dibujo de la serie Futurama, tomando como referencia a la carta Rusty Android, una especie de robot, el cual lo adapte al personaje de Bender en la serie animada, trate de captar la esencia de ambos pero sin perder la originalidad del personaje principal, que les pareció a ustedes la adaptación .? ☺️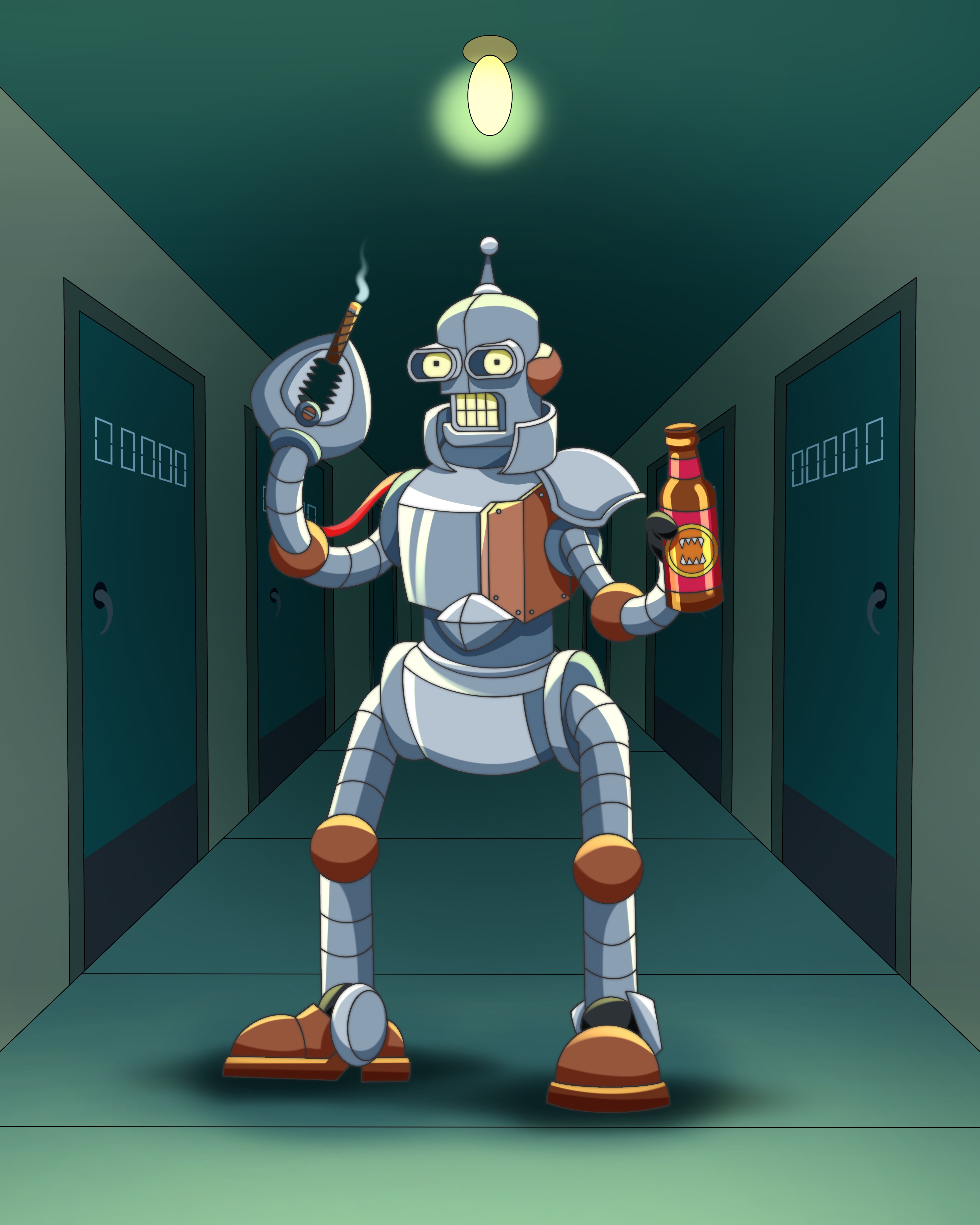 Several Lyverian farmers reported seeing a strange blue light rushing down from the sky one evening and landing with a crash in the fields. Later that evening, a strange metal-skinned device calling itself Rusty Android was making friends with the locals in the tavern.
Varios granjeros de Lyverian dijeron haber visto una noche una extraña luz azul que descendía del cielo y aterrizaba con estrépito en los campos. Esa misma noche, un extraño artefacto de piel metálica que se hacía llamar Androide Oxidado se hizo amigo de los lugareños en la taberna.
---
Process / Proceso





---
Layer Technique Breakdown
---
Materials / Materiales
The tools I used for the drawing were the following:
Android tablet.
Capacitive pen (Stylus).
Ibis Paint X program.
Brushes: Pencil, Airbrush, Fuzzy, Marker.
Las herramientas que use para el dibujo fueron las siguientes:

Tableta Android.
Lápiz Capacitivo (Stylus).
Programa Ibis Paint X.
Pinceles: Lapiz, Aerografo, Difumino, Rotulador.
Reference / Referencia
Reference link / Link de referencia
---
Thanks for reading and getting here, see you in the next post.
Gracias por leer y llegar hasta aqui, nos vemos en el siguiente post.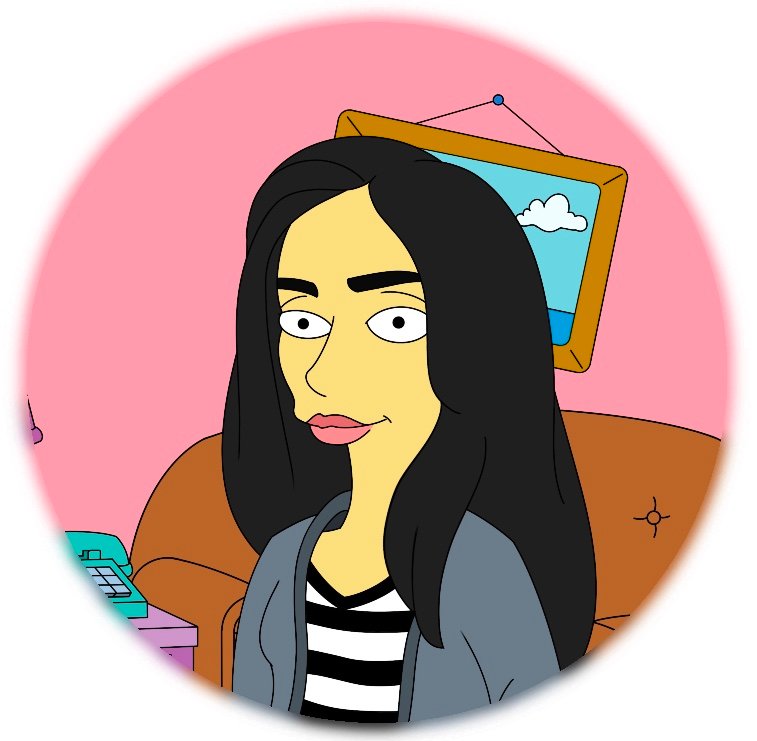 Discipline is the power of all professionalism.
La disciplina es el poder de todo profesionalismo.
---
---
---