SPIRIT SHAMAN Simpsons Style
---
Hi guys Lorentm is back, happy day to all, I hope you are well, here I want to share with you another work inspired by the Simpsons and splinterlands, these days I was thinking that lately I have done purely main characters of the series and I have left aside the secondary ones, I started to search among those characters and I decided to use Patty Bouvier one of the twin sisters of Marge Simpson, once chosen I went on to select the splinterlands, as you know I'm walking around the gallery, among all the cards I chose SPIRIT SHAMAN, with these two characters, I went to the design stage.
I consider that these two characters do not look much alike, but I have realized that this type of combination are the ones that work best, mainly I was guided in the lushness of their hair, I started the work with the sketch of Patty, as is common among Marge's sisters I drew her smoking, on this sketch I began to design the characteristics of the letter, once I got the sketch to my liking, I proceeded to outline it and apply the colors, then I added the shadows and brightness, to finally draw the background, for which I chose a galaxy design, which goes according to the idea of the drawing, what did you think of the work? I hope you like it ☺️
Hola chicos Lorentm esta de vuelta, feliz día a todos, espero que estén bien, acá quiero compartirles otra obra inspirada en los Simpsons y splinterlands, en estos días estuve pensando que ultimamente he hecho puros personajes principales de la serie y he dejado de lado los secundarios, me puse a buscar entre dichos personajes y me decidí usar a Patty Bouvier una de las hermanas gemelas de Marge Simpson, una vez elegida pase a seleccionar el de splinterlands, como ya saben voy paseandome por toda la galería, entre todas las cartas elegí a SPIRIT SHAMAN, con esos dos personajes, pase a la etapa de diseño.
Considero que estos dos personajes no semparecen mucho, pero me he dado cuenta que este tipo de combinación son las que mejor funcionan, principalmente me guíe en lo frondoso de sus cabellos, inicie la obra con el boceto de Patty, como es común entre las hermanas de Marge la dibuje fumando, sobre este boceto empecé a diseñar las características propias de la carta, una vez obtuve el boceto a mi gusto, procedí a delinearlo y aplicar los colores, luego agregué las sombras y brillos, para finalmente dibujar el fondo, para el cual elegí un diseño de galaxia, que va acorde a la idea del dibujo, que les pareció la obra? espero les gusten ☺️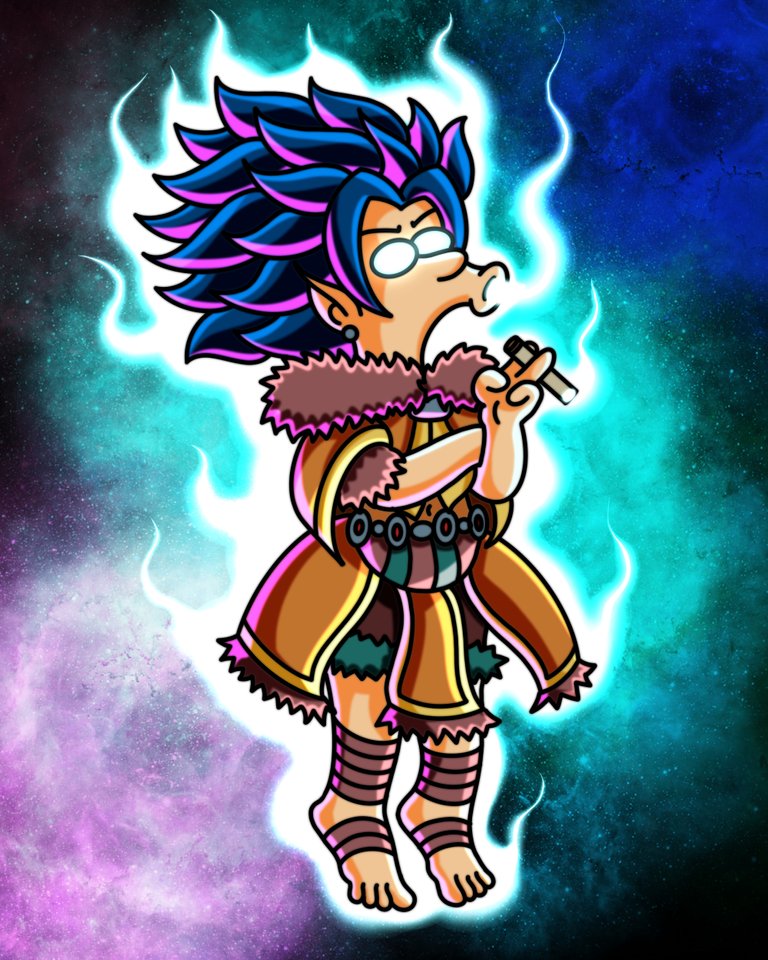 There are some magi who have quietly studied the ways of the ancient tribes of Anumün. After many years of intense training, they have learned the secrets of the ancestors through the Spirit Ways of the Palavan and Mitica people. Finally, the last of the elder tribes can pass on to the next place, for they have passed their legacy and their memories. Even in the face of the Untamed and what follows, the truth of magic will survive. The Spirit Shaman are humble and careful fighters who often know what their enemy is thinking. If their eyes light up, run.
Hay algunos magos que han estudiado en silencio los caminos de las antiguas tribus de Anumün. Tras muchos años de intenso entrenamiento, han aprendido los secretos de los ancestros a través de los Caminos Espirituales de los Palavan y los Mitica. Por fin, la última de las tribus ancianas puede pasar al siguiente lugar, pues ha transmitido su legado y sus recuerdos. Incluso frente al Indomable y lo que le sigue, la verdad de la magia sobrevivirá. Los Chamanes Espirituales son luchadores humildes y cuidadosos que a menudo saben lo que piensa su enemigo. Si sus ojos se iluminan, corre.
---
Process / Proceso





---
Layer Technique Breakdown
---
Materials / Materiales
The tools I used for the drawing were the following:
Android tablet.
Capacitive pen (Stylus).
Ibis Paint X program.
Brushes: Pencil, Airbrush, Fuzzy, Marker.
Las herramientas que use para el dibujo fueron las siguientes:

Tableta Android.
Lápiz Capacitivo (Stylus).
Programa Ibis Paint X.
Pinceles: Lapiz, Aerografo, Difumino, Rotulador.
Reference / Referencia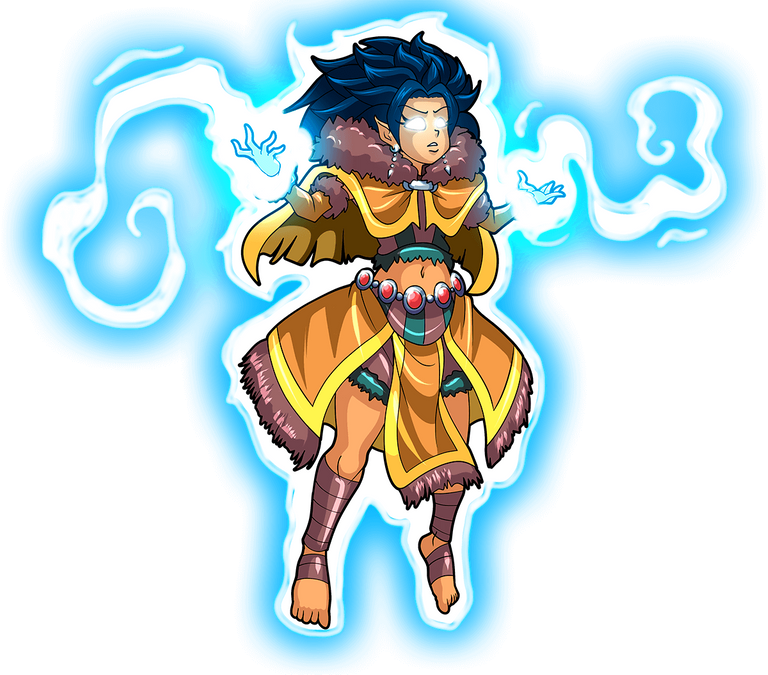 Reference link / Link de referencia
---
Thanks for reading and getting here, see you in the next post.
Gracias por leer y llegar hasta aqui, nos vemos en el siguiente post.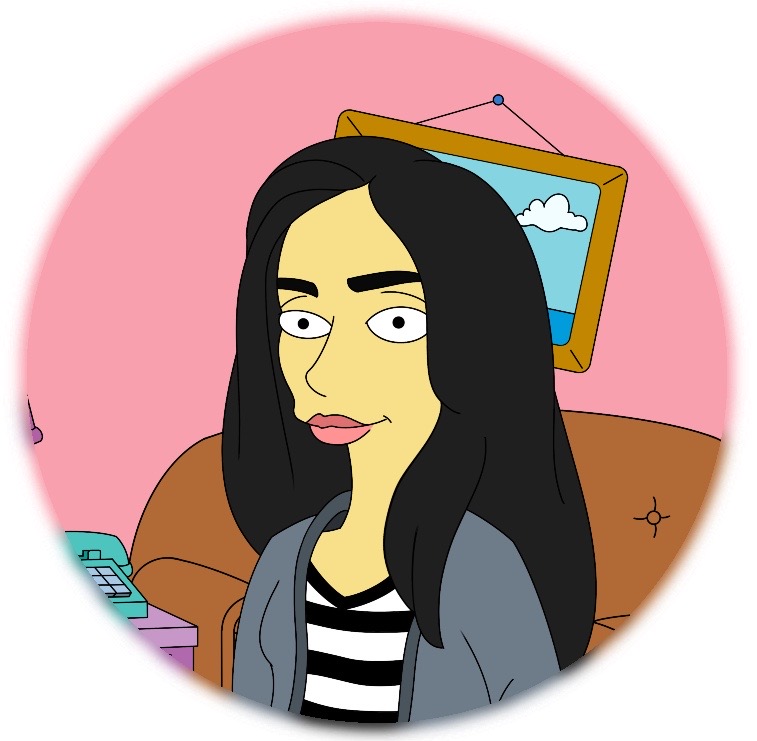 Discipline is the power of all professionalism.
La disciplina es el poder de todo profesionalismo.
---
---