Wizard of Eastwood Simpsons Style
---
Hi guys Lorentm is back hehe this time if I missed a few days, I took these days to dedicate it to other activities, among which was traveling with my family to the beach, these days were quite relaxing, yet my mind was also focused on submitting my entry for the contest this week, this little trip helped me to clear my mind and to have clearer ideas when making the designs, among which I came up with the great idea of combining Professor Frink from the simpsons and the Wizard of Eastwood, which I called the union of magic with science 😄😄.
Talking a little about the design of this character, I could notice the similarity between them mainly in the use of the glasses, although their branches of study or work are completely different, I thought it would be a good idea, to combine both disciplines, so I designed and added elements of laboratories together with magical parts as was his clothing and the scepter. I think both ideas completed perfectly, what do you think about it? Did you like the idea?
Hola chicos Lorentm esta de vuelta jeje esta vez si me perdí por unos días, me tomé estos días para dedicarlo a otras actividades, entre las cuales fue el viajar con mi familia a la playa, estos días fueron bastante relajantes, aún así mi mente también estaba concentrada en presentar mi entrada para el concurso de esta semana, este pequeño viaje me ayudó a despejar la mente y a tener las ideas más claras a la hora de realizar los diseños, entre los cuales se me ocurrió la gran idea de combinar el profesor Frink de los simpsons y al Wizard of Eastwood, a lo que llamó la unión de la magia con la ciencia 😄😄.
Hablándoles un poco del diseño de este personaje, pude notar la similitud que había entre ellos principalmente en el uso de los anteojos, aunque sus ramas de estudio o trabajo son completamente diferentes, pensé que sería una buena idea, combinar ambas disciplinas, entonces diseñe y agregué elementos de laboratorios unidos a partes mágicas como lo fue su vestimenta y el cetro. Pienso que ambas ideas se completaron perfectamente, ustedes que piensan al respecto? Les gusto la idea ?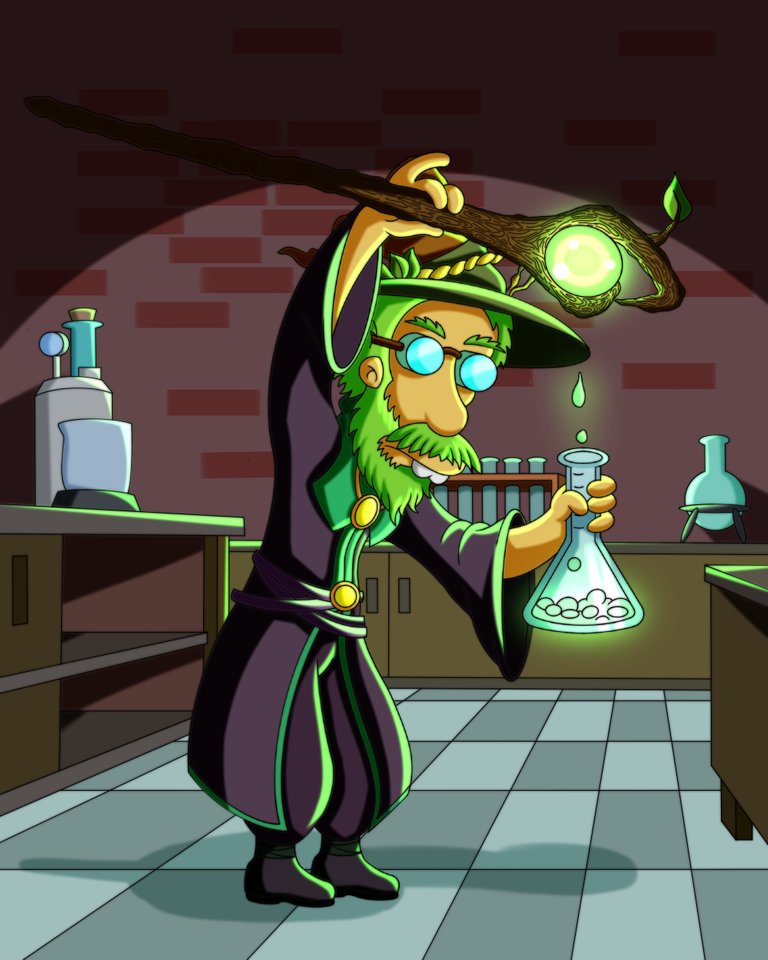 The Wizard of Eastwood is the long-time rival of the Magi of the Forest. The Magi no longer summons, but teaches new summoners from his Summoner's Green school in the Western Forest. The Wizard of Eastwood, who had chosen a life of selfish seclusion so many years ago, has suddenly returned as a formidable contending summoner to the Mount Mox tournaments.
El Mago de Eastwood es el viejo rival de los Magos del Bosque. El Magi ya no convoca, pero enseña a los nuevos invocadores desde su escuela del Verde Invocador en el Bosque Occidental. El Mago de Eastwood, que había elegido una vida de reclusión egoísta hace tantos años, ha regresado repentinamente como un formidable invocador participante en los torneos del Monte Mox.
---
Process / Proceso





---
Layer Technique Breakdown
---
Materials / Materiales
The tools I used for the drawing were the following:
Android tablet.
Capacitive pen (Stylus).
Ibis Paint X program.
Brushes: Pencil, Airbrush, Fuzzy, Marker.
Las herramientas que use para el dibujo fueron las siguientes:

Tableta Android.
Lápiz Capacitivo (Stylus).
Programa Ibis Paint X.
Pinceles: Lapiz, Aerografo, Difumino, Rotulador.
Reference / Referencia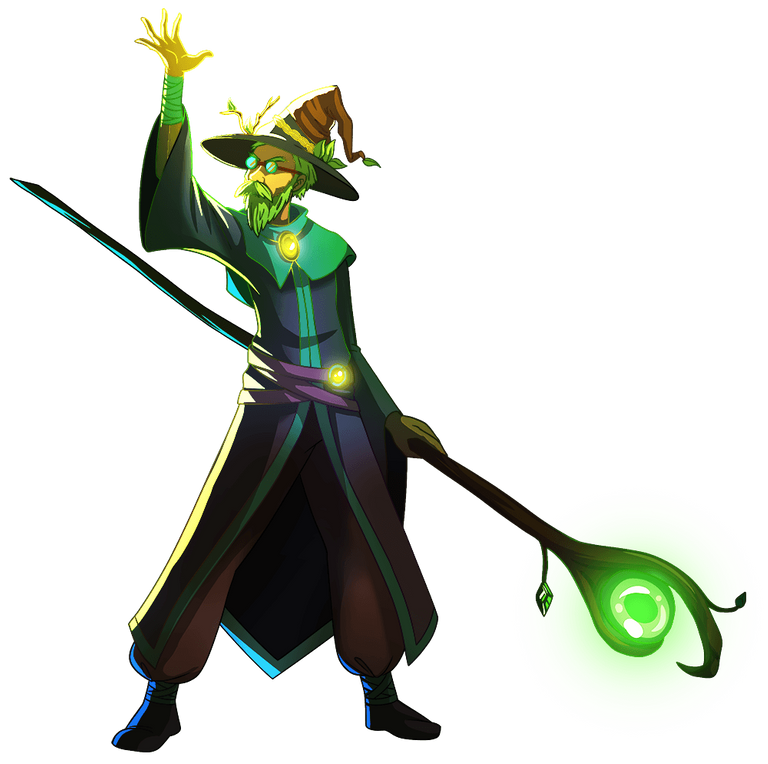 Reference link / Link de referencia
---
Thanks for reading and getting here, see you in the next post.
Gracias por leer y llegar hasta aqui, nos vemos en el siguiente post.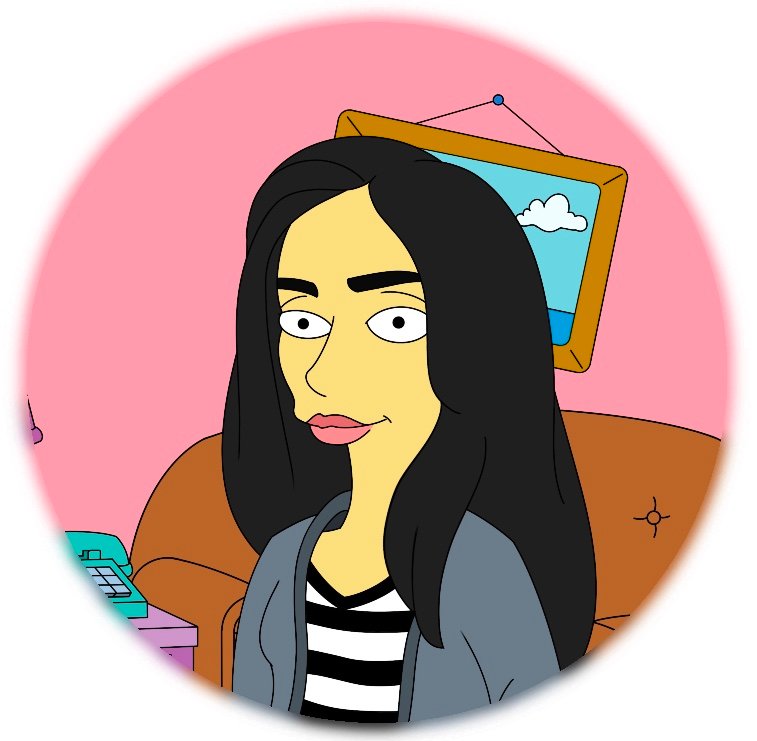 Discipline is the power of all professionalism.
La disciplina es el poder de todo profesionalismo.
---
---
---